Hello my chocolate lovers!! Don't you crave for a large decadent dose of chocolate right now ??
Yes you do? Well that's perfect, because I just happen to have the ideal recipe for you!! Please welcome my creamy chocolate!!
It's a recipe that I "stole" from Valrhona's website… I confess…
And since it is such a delight, I had to share it with you!!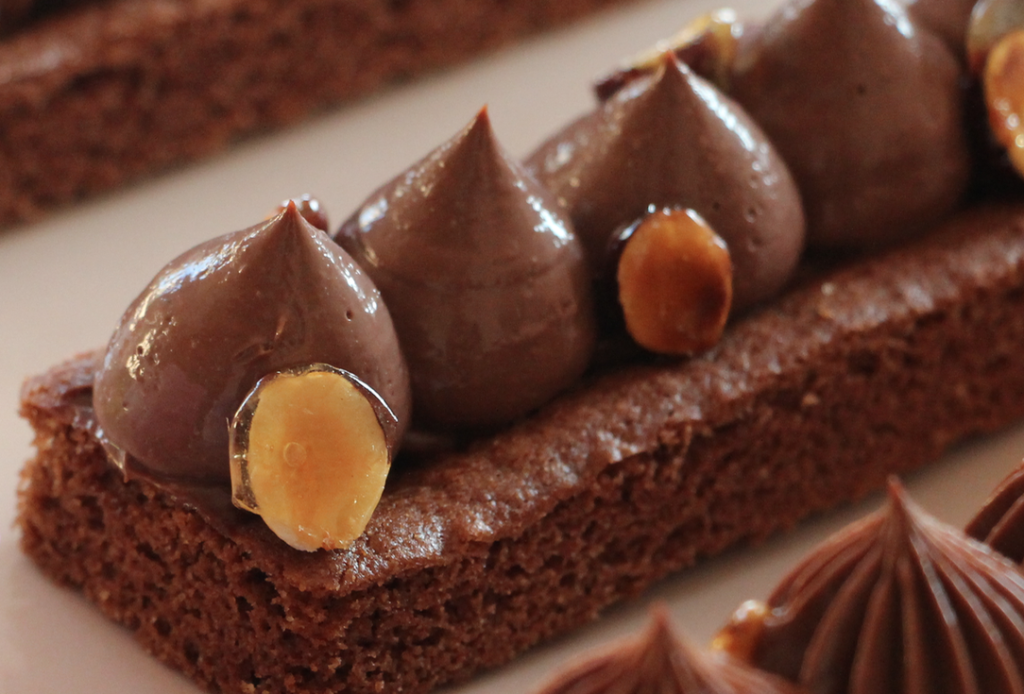 This recipe can be a part of another dessert like an insert in a mousse, or as a topping for individual cakes (here on top of chocolate shortbread cookies) or simply on a delicious chocolate tart.
In such case, you just have to make a pastry (shortcrust, sweet, shortbread, hazelnut shortbread) that you will bake without anything on it. Once cooled down, spread the creamy chocolate and that's it!!
You can also serve it with little cookies or meringue, presented in a little jar it will be perfect.
Another idea: stuff your choux with this creamy chocolate and you are sure to make quite an impression!!
The utensils:
My Affinity sauce pan by De Buyer (it has a thick structure which is good for this recipe)
My professional whisk by De Buyer
My hand mixer.
Let's go now!!
The recipe, Chef!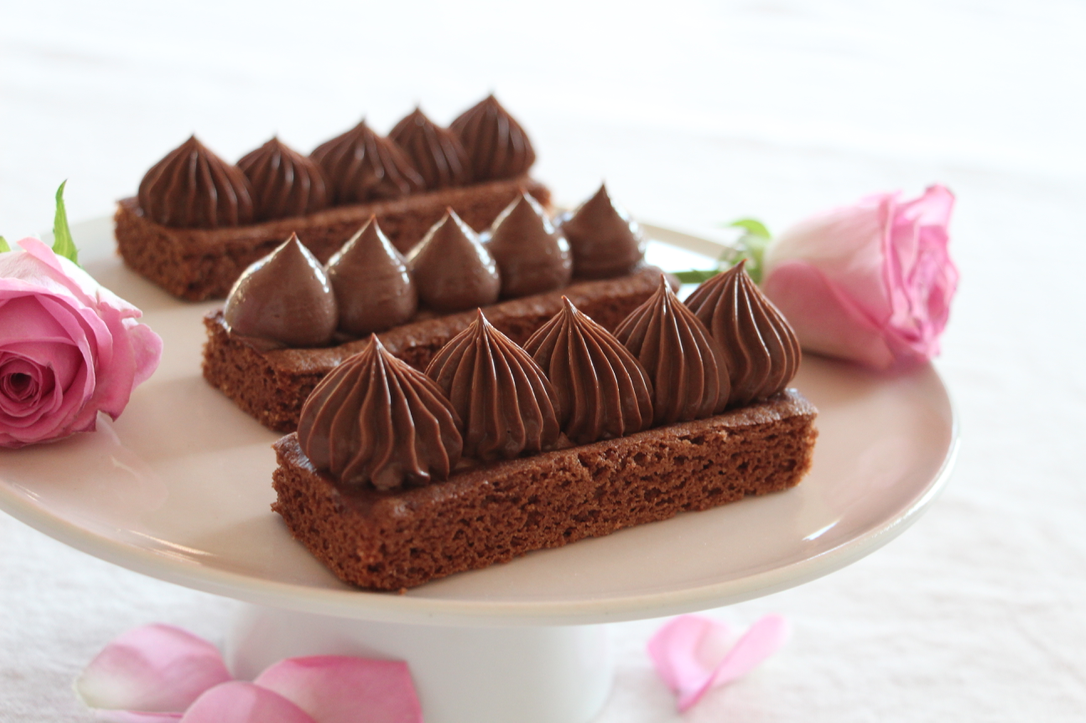 Print Recipe
Ingredients
60 g egg yolks or 3 egg yolks
30 g sugar
150 g cream (30% fat minimum)
150 g milk
120 g dark chocolate
Instructions
1
Mix the egg yolks with the sugar, do not whiten.
2
Boil milk and cream in a sauce pan.
3
Pour on the egg yolk and sugar mixture.
4
Pour back in the sauce pan and cook at medium heat and keep whisking. (if you have a thermometer, keep the mixture at 85 degrees).
5
When you mixture gets thicker but is still liquid, remove from the heat.
6
Pour on the chocolate cut in pieces. Wait for the chocolate to get soft and mix.
7
Mix with your hand mixer and try not to put air in the mixture.
8
Set aside in your fridge with a cling film until use.