Hello my friends!
Today, I'll be sharing a new easy yet yummy recipe. And seasonal too, as always…
Here's my pumpkin crumble. You can use a Red Kuri or a butternut.
Let's see the recipe, Chef!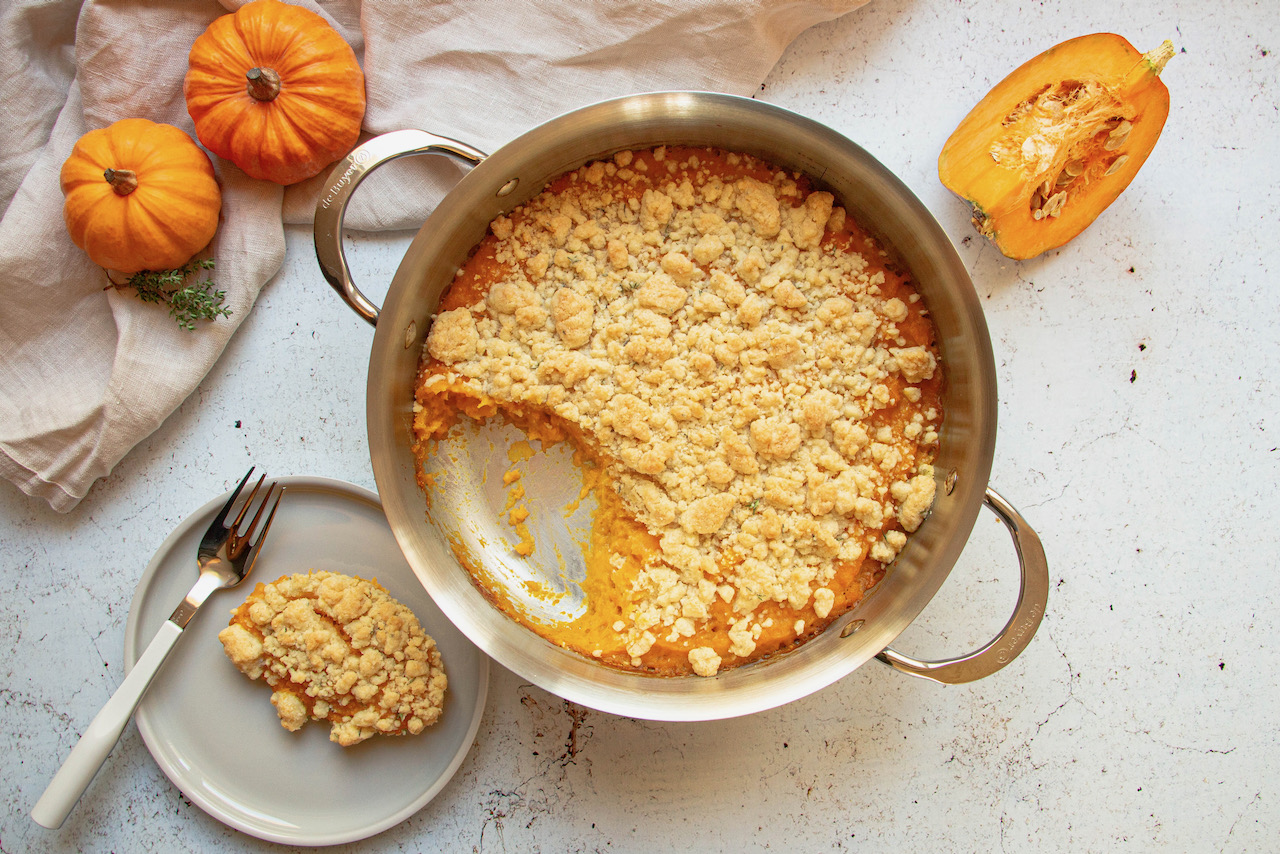 Print Recipe
Ingredients
Crushed pumpkin

1 pumpkin

10 g butter

1/4 tsp ground nutmeg

1 poultry stock cube

50 g cream

Salt

Pepper

Crumble

40 g grated parmesan

100 g flour

80 g butter at room temperature

A few thyme leaves

1/4 tsp salt
Instructions
1
Cut the pumpkin in quarters, remove the seeds, peel the quarters and cut them in cubes.
2
Melt the butter in a sauté pan. Add the pumpkin cubes ans stir fry for 5 minutes at medium/high heat.
3
Add the nutmeg, stock cube and a large glass of water.
4
Add salt and pepper to taste, and cook at medium heat for 20 minutes until your cubes are cooked and there's no liquid remaining in the pan.
5
In the meantime, combine the parmesan, flour, butter and thyme leaves.
6
Use your fingers if necessary.
7
Set aside in your fridge.
8
Preheat your oven at 210 C / 410 F degrees.
9
Crush the pumpkin cubes with a fork, add the cream, combine. Adjust seasoning.
10
Spread the crumble on top.
11
Cook in the oven for 20 minutes until golden.