Hello my friends!
Today, I'm back with one of the most famous French pastry recipes: the Parisian flan. You have to try it, it's an absolute delight! And this recipe is inspired by one of the most famous French chefs: Cedric Grolet himself!!
Let's see the recipe, Chef!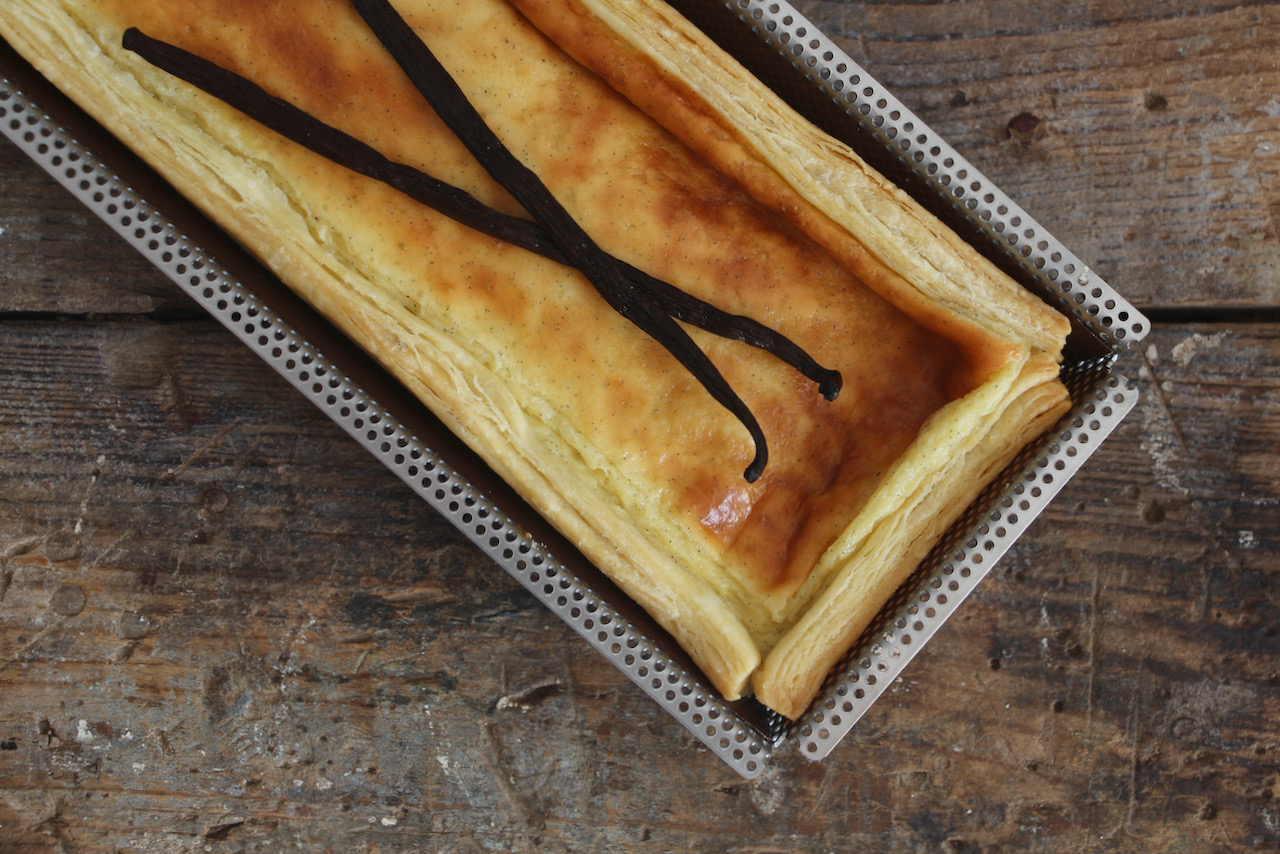 Print Recipe
Ingredients
280 g puff pastry

250 g milk

250 g liquid cream

2 vanilla pods

100 g sugar

2 large eggs

40 g corn starch

50 g butter
Instructions
1
Spread your pastry and place it in your buttered mold.
2
Set aside in your freezer.
3
Pour the milk, cream and vanilla pods cut in half in a sauce pan and bring to a boil.
4
Remove form the stove when it boils and leave to rest for 10-15 minutes.
5
Pour the eggs, sugar and corn starch in a bowl. Whisk until foamy white.
6
Remove the vanilla pods from the milk and cream. Pour in your bowl.
7
Combine, pour back in the sauce pan and heat whist whisking.
8
Remove form the stove when it starts boiling, add the butter and mix with a hand mixer.
10
Preheat your oven at 180 C / 355 F degrees.
11
Pour the batter on the frozen pastry.
13
At the end of cooking, place on a grid for cooling.