It is probably my favorite fruit of the season: the yellow plum!! Souvenir from my Alsace for sure…
I love the sweet taste of this little one. And since the season isn't very long, I want to enjoy eating them as much as I can!
So today, I will introduce my yellow plums muffins!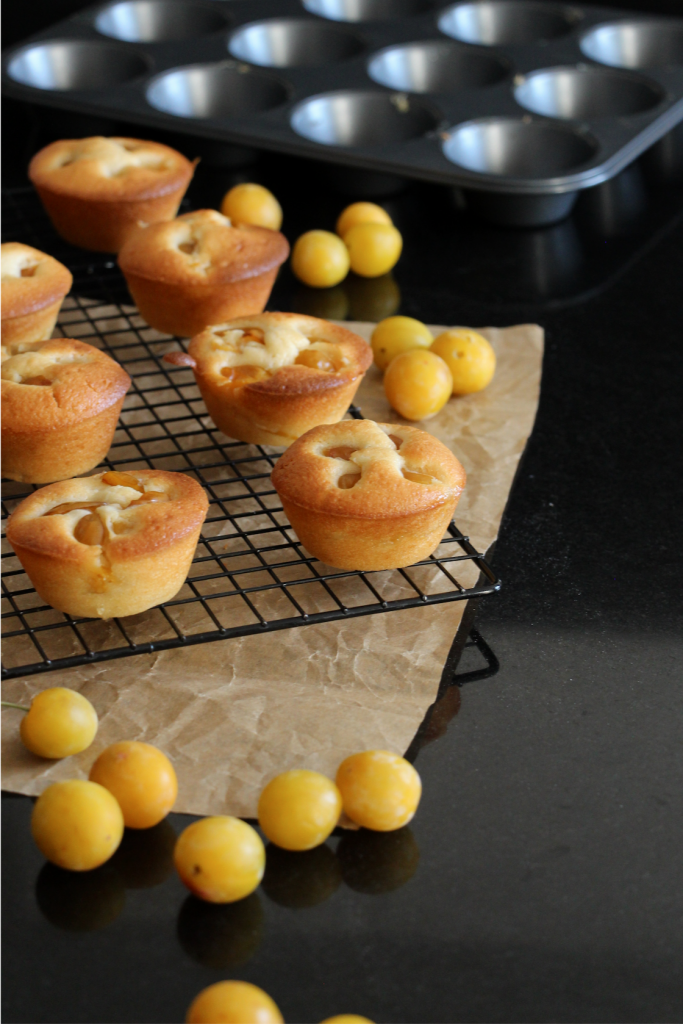 You will already find several recipes on the blog with those yellow plums. A few ideas here:
– the yellow plum tart
– the roasted yellow plums cheesecake
– the crumble, that you can make with almost any kind of seasonal fruits
– the ginger bread, made with yellow plums jam.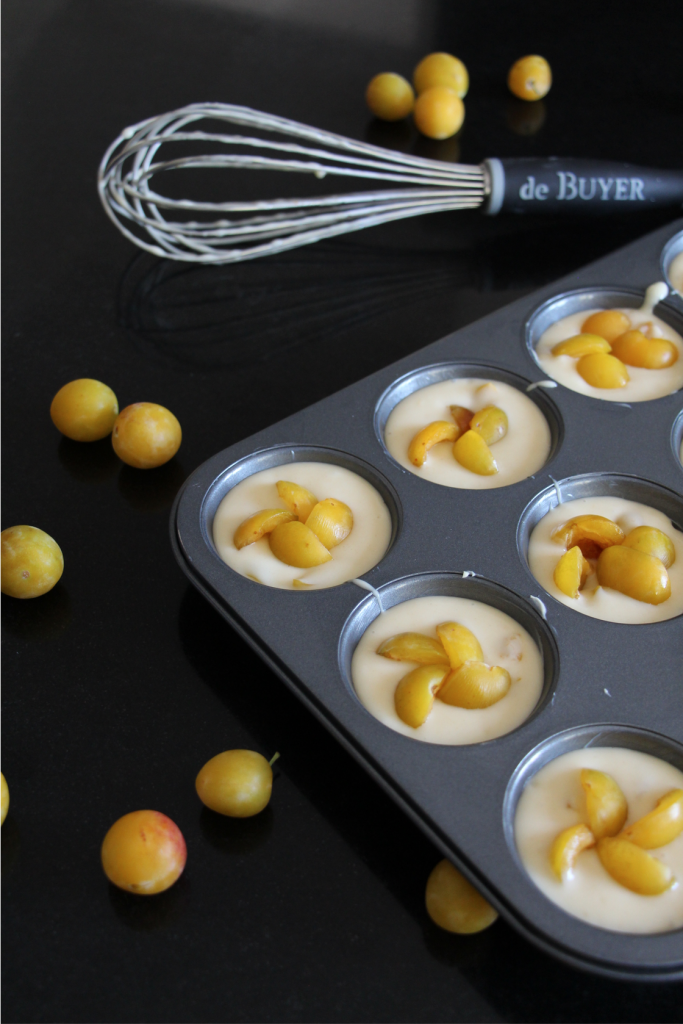 Today the yellow plums muffins will be perfect for the after school snack (your kids will be grateful !!) or as a dessert if you serve them with a vanilla ice cream scoop for instance…
The result is fantastic: an easy and super quick recipe to make, and a delicious taste… And homemade!!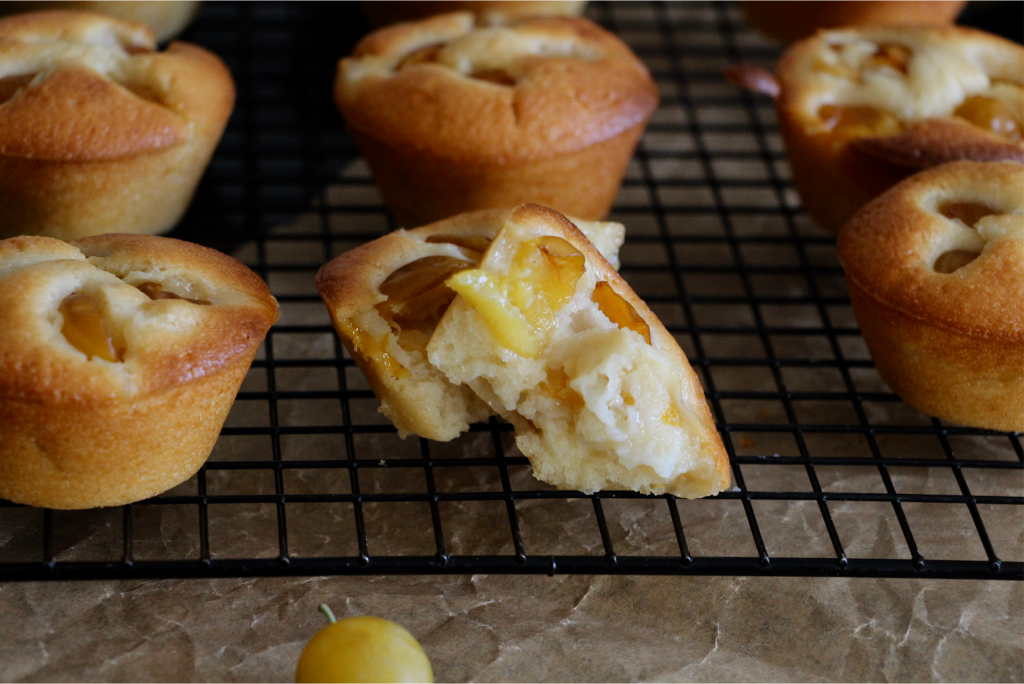 I make this recipe with Greek yogurt because I like its smoothness. You can also make it with your regular plain yogurt or even with mascarpone. In both cases, adjust your ingredient quantities (a Greek yogurt usually weights 150 g whereas a plain yogurt should be around 125 g). And if you decide to make this recipe with mascarpone (which has more fat), reduce the oil quantity by 20%.
Here is for the math part! 😉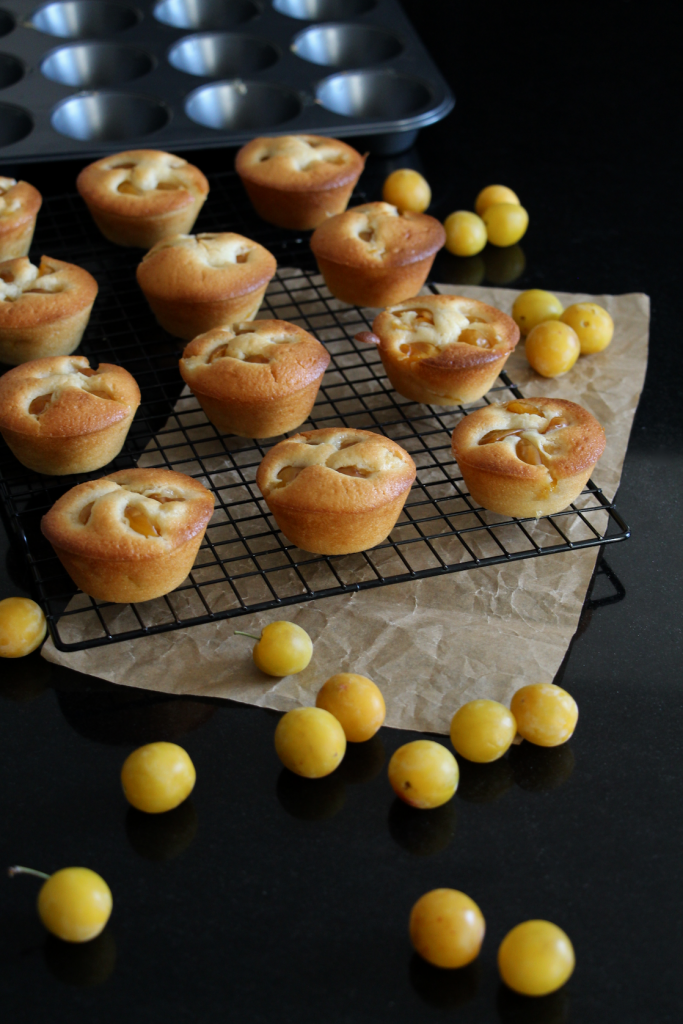 For the rest, it's super easy! You can even take frozen yellow plums (of course it's better with fresh ones, but as I mentionned earlier it's not always available at your grocery store…) or canned ones. In both cases, drain them well in order to avoid adding liquid to your batter.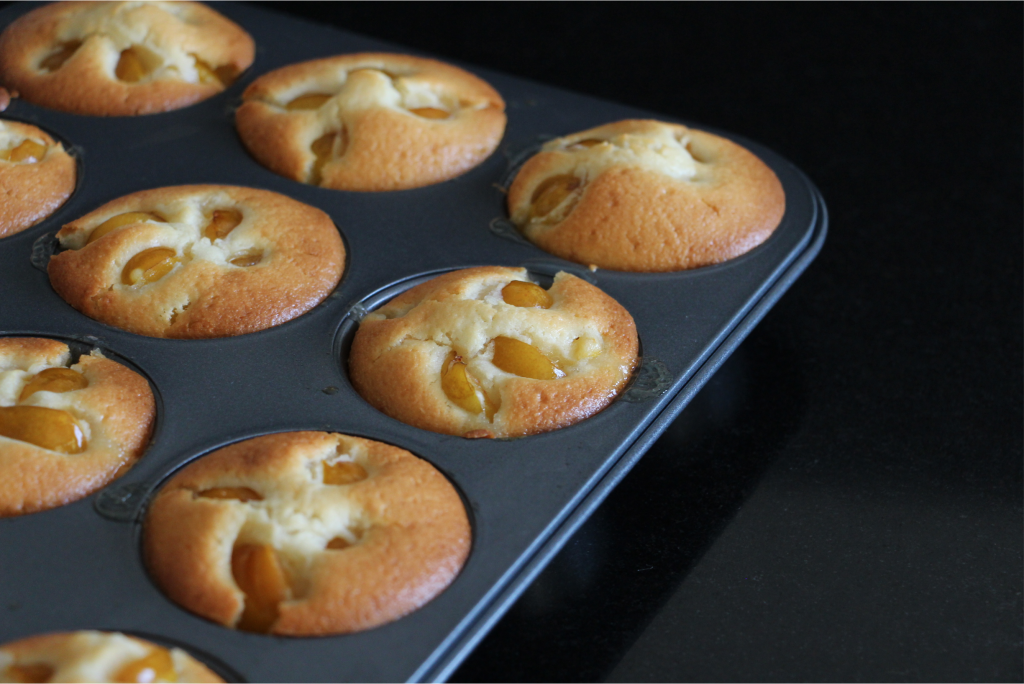 The utensils:
My mixing bowl
A good whisk
And muffin molds (De Buyer for me here).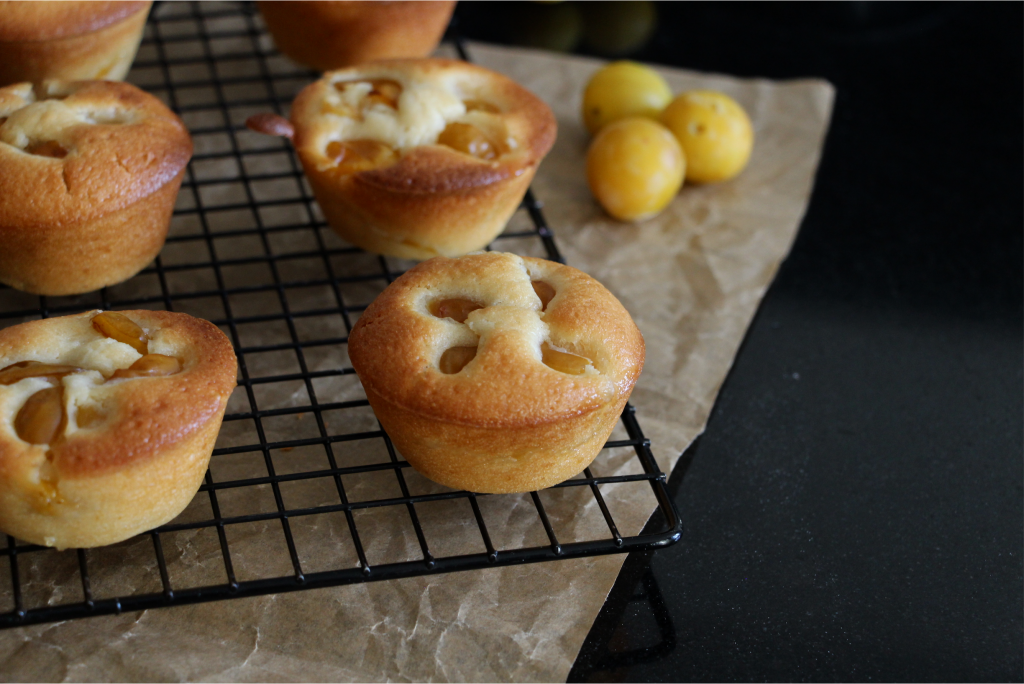 I think you're ready to start…
The recipe, Chef!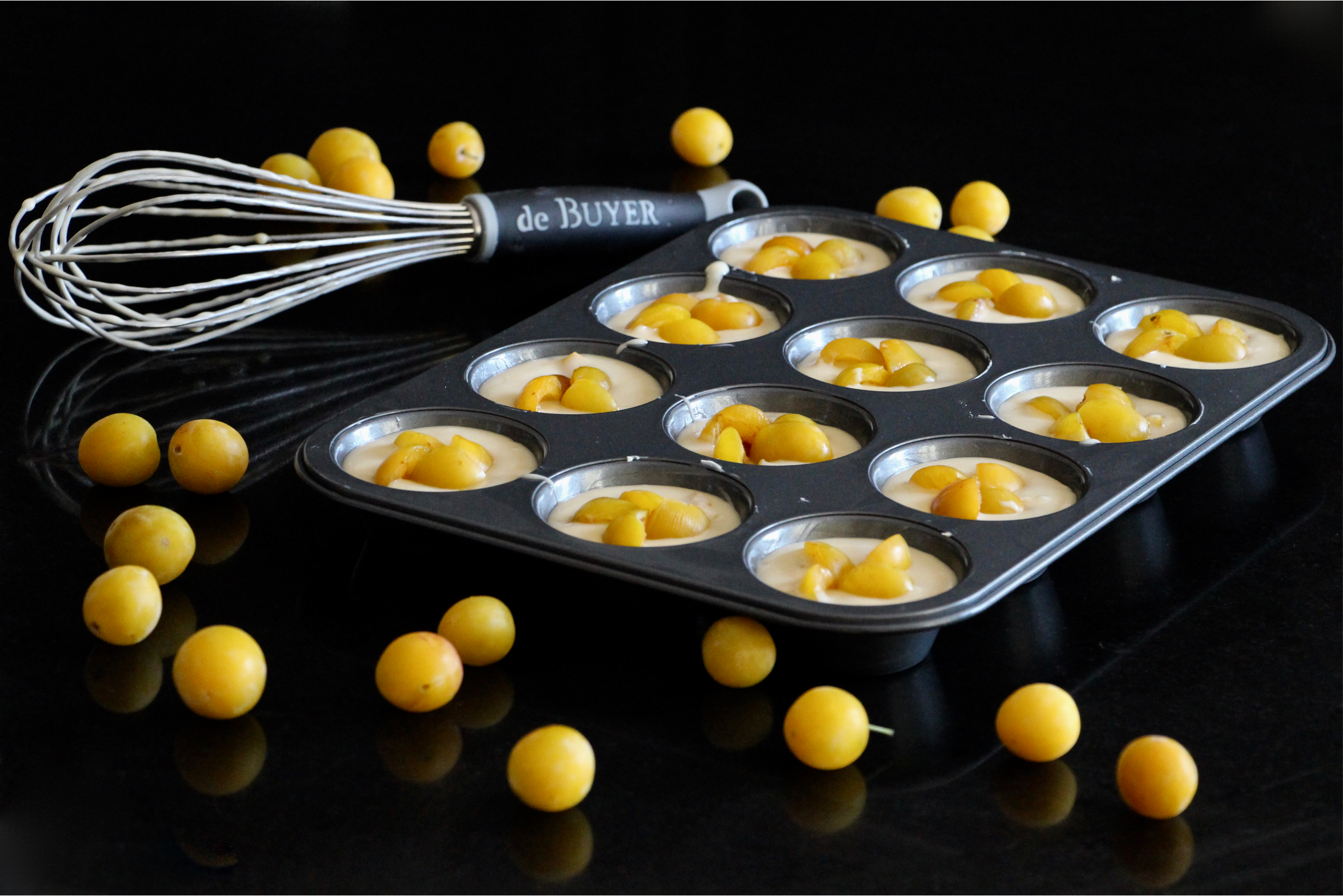 Print Recipe
Ingredients
1 Greek yogurt (150 g)

75 g milk

75 g vegetable oil

1 egg

1 Greek yogurt container of sugar

2 and 1/2 Greek yogurt container of all-purpose flour

1 and 1/2 teaspoon baking powder

45 yellow plums
Instructions
1
Preheat your oven to 200 degrees.
2
Mix the flour, sugar, baking powder in a large bowl.
3
In another bowl whisk the egg, Greek yogurt, milk and vegetable oil until you get an homogeneous batter.
4
Pour into the powders mixture and stir until batter is just blended.
5
Remove the stones of the plums. Cut 15 of them into pieces. Add them to the batter.
6
Fill prepared muffin cups 3/4 full.
7
Add 2 plums cut in half in the center of each muffin.
8
Bake 20 minutes. Check baking with a toothpick: insert into the center, if it comes out clean it's baked. If not, bake another 1 or 2 minutes.
9
Cool in the pans for 10 minutes before removing to cool completely on a grid.