Hello my friends!
Are you interested in something fresh, perfect for hot summer days and with blueberries? I'm pretty sure you are… Keep on reading…
Today we are going to make a 4-ingredient blueberry sorbet. Yum!
Let's see the recipe, Chef!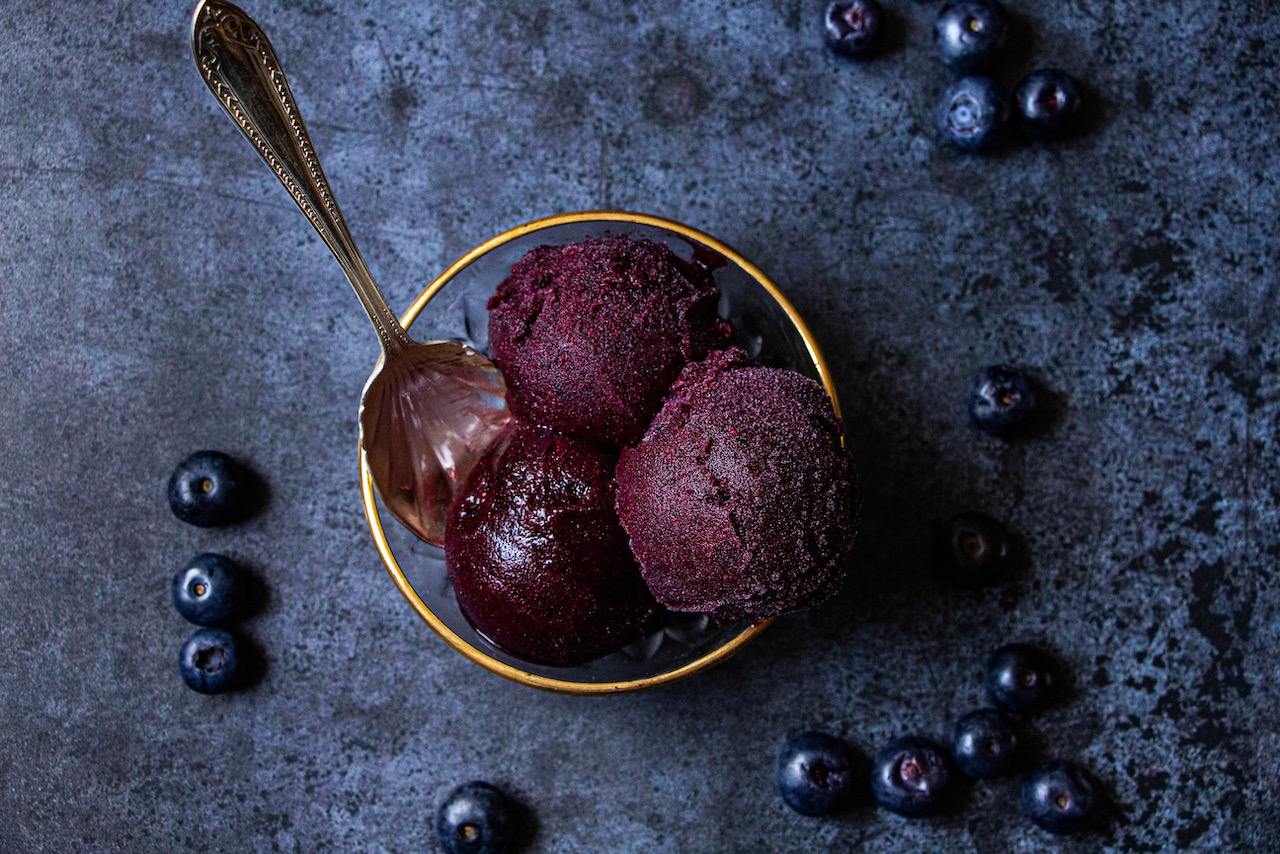 Print Recipe
Ingredients
600 g blueberries
120 g water
110 g caster sugar
110 g glucose syrup
2 tablespoons lemon juice
Instructions
1
Place the blueberries in a large bowl.
2
Heat the water at 45 degrees.
3
Mix the water, sugar and glucose syrup.
5
Pour on the blueberries, add the lemon juice and mix.
6
When the texture is smooth, pour through a drainer to remove the seeds and set aside in the fridge.
7
When it's cold, place in the ice cream machine.