Hello my lovelies!
Here is another very christmassy recipe that is so French! The foie gras in linen. A very unsual way to cook the duck liver!
Shall we see the recipe, Chef?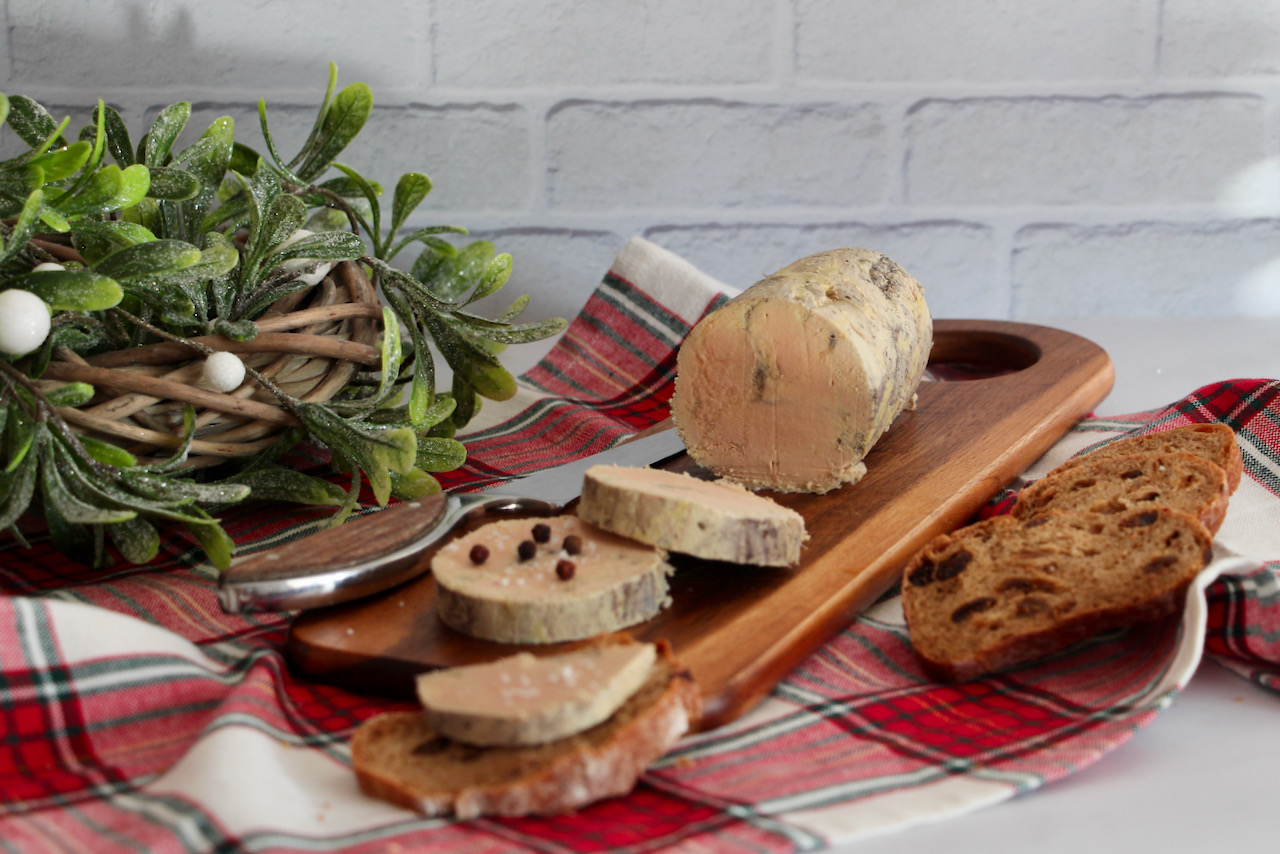 Print Recipe
Ingredients
1 raw duck liver (500 to 600 g)

6-7 g salt

1/2 tsp ground pepper

3/4 tsp g ground ginger

40 g white Porto

1 tsp coarse salt
Instructions
1
Remove the veins from your duck liver.
2
Soak in cold milk for 45 min to 1 hour. Place a parchment paper on top.
3
Clean gently with absorbing paper and place on a tray.
4
Open in two parts, mix the salt, pepper and ground ginger in a bowl.
5
Spread on all sides of the liver.
6
Place the liver parts on cling film. Pour the white Porto.
7
Roll the cling film and set aside in your fridge for 1 hour (or over night).
8
Place the liver on a clean linen, remove the cling film.
9
Roll tightly in the linen in order to get a cylindrical shape.
10
Close tightly each side with a string.
11
Boil a large volume of water with coarse salt.
12
When the water boils, soak the linen, and stop heating as soon as the waters starts boiling again. Let cool down as it is at room temperature (this might take a few hours)
13
Remove the linen from the water.Remove the strings and unroll until you see the foie gras.
14
Roll the linen again very tightly, fat will come out of the linen.
15
Close tightly each side with a string and place on a plate in your fridge.
16
Leave for at least one night before serving.
17
If you don't serve it the next day (which is more than okay), keep it in the linen or in a cling film.