No time to waste…
Let's rush to the recipe, Chef !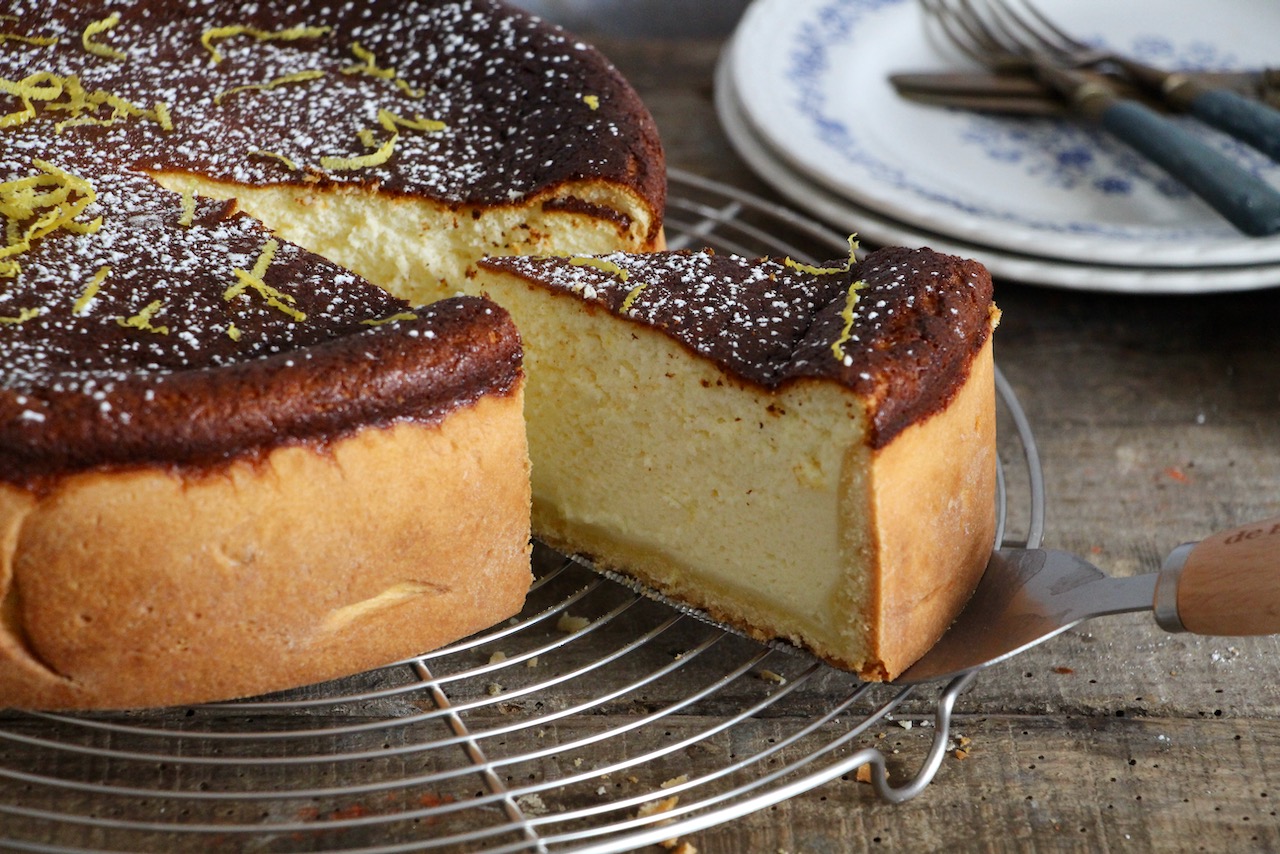 Print Recipe
Alsatian Citrus Cheesecake
Ingredients
300 g pastry

700 g smooth cream cheese

15 cl cream

4 eggs

1 egg white

60 g corn starch (or flour)

200 g sugar

2 citrus zests (lemon, grapefruit, orange)
Instructions
1
Preheat your oven at 210 C / 410 F degrees.
2
In a large bowl, put the smooth cream cheese, the cream, the egg yolks, the sugar and the corn starch. Mix.
3
Whisk the egg whites firmly.
4
Add the egg whites with a spatula to the cream cheese mixture.
5
Add the citrus zests and mix gently.
6
Spread your pastry with a generous thickness and put it in your mold.
7
Pour the cream cheese mixture on the pastry.
9
After 45 minutes, turn off your oven, open the door and leave the cheesecake inside for a few minutes.
10
Then, let it cool down at room temperature for 20 minutes before unmolding.
11
You can spread icing sugar or more zests when your cake is cold.