Hello my friends!
Here is an appetizer recipe that you don't want to miss… the gressini sticks.
I will share the recipe with all the shaping explanations in pictures. 😉
Let's make gressini sticks!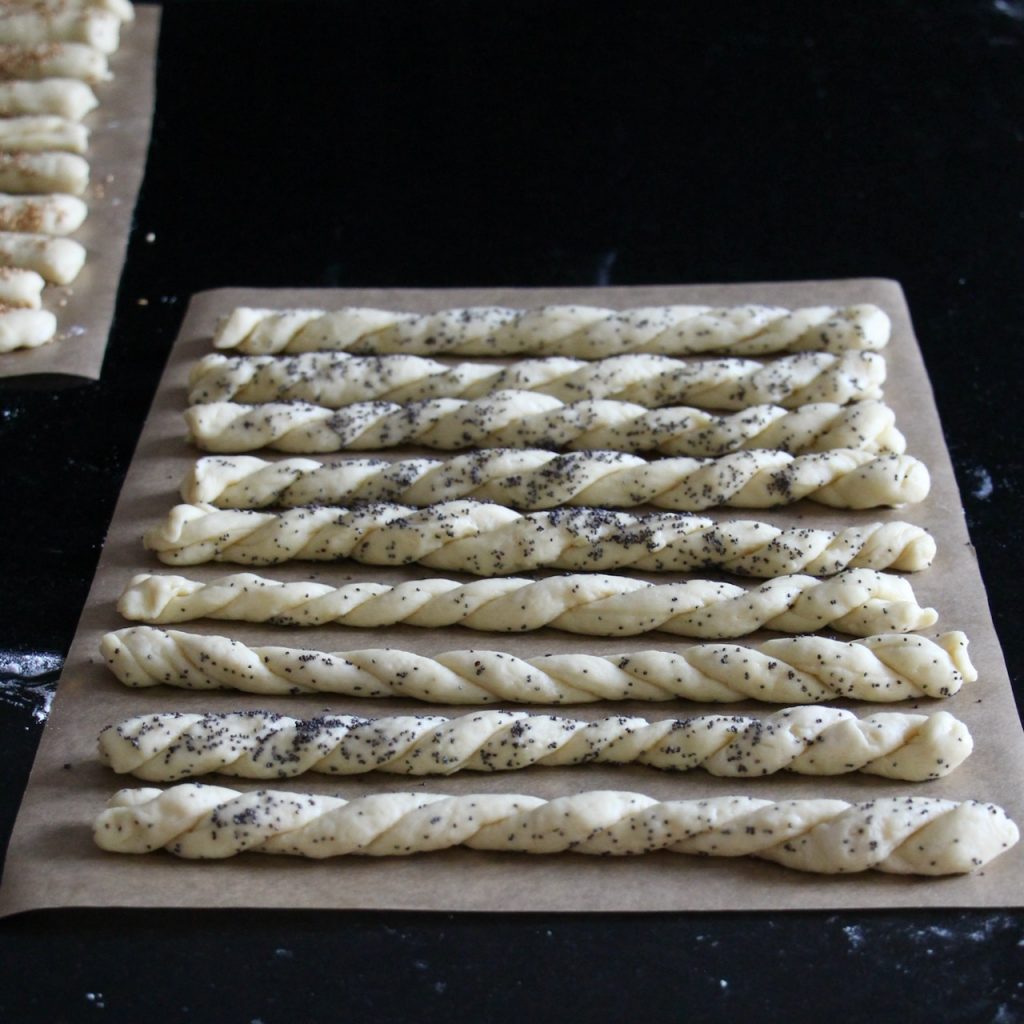 Today, the main point of this post (besides sharing the recipe !!) is to show you the step by step with pictures. It's not always easy to describe the techniques with words, photos will do a much better job!!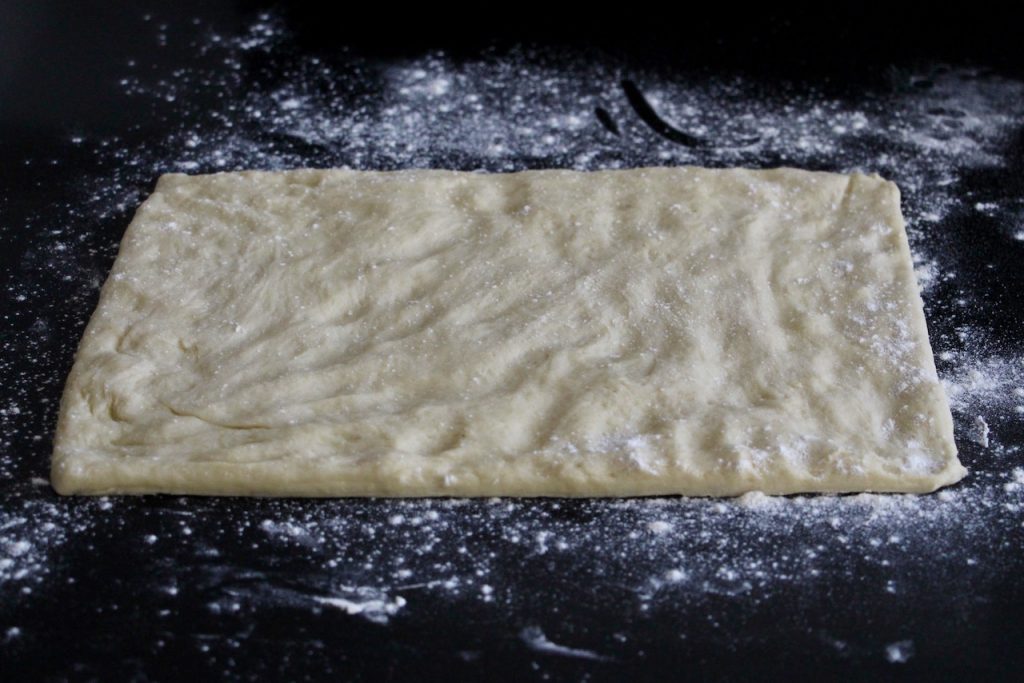 This gressini sticks recipe takes a bit of time since you have to take into account rising times, but there is no major difficulty. I'm ready to bet that it will be very quickly a basic element on your table, as it is on mine!!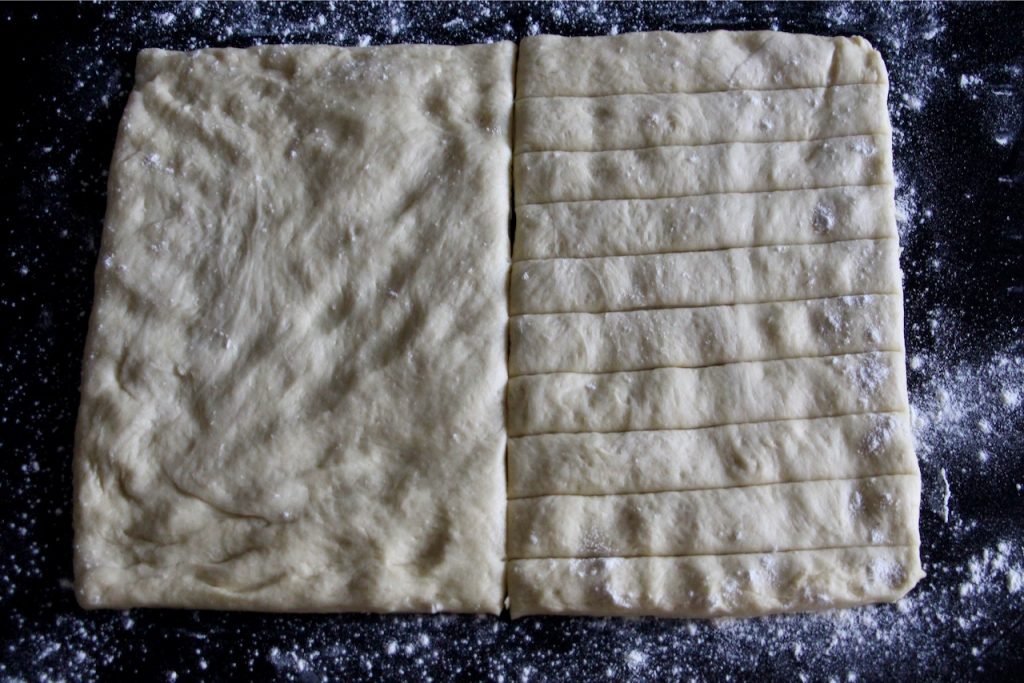 You will be able to make 20 pieces of 25 cm each with the quantities mentionned below (a bit more if you take the dough cuts, which is what I always do. No waste …). You can also make shorter gressini and consequently more of them.
Besides, you can make several varieties with seeds (poppy seeds, sesame, cumin), herbs (thyme, rosemary) or even with olives or dried tomatoes.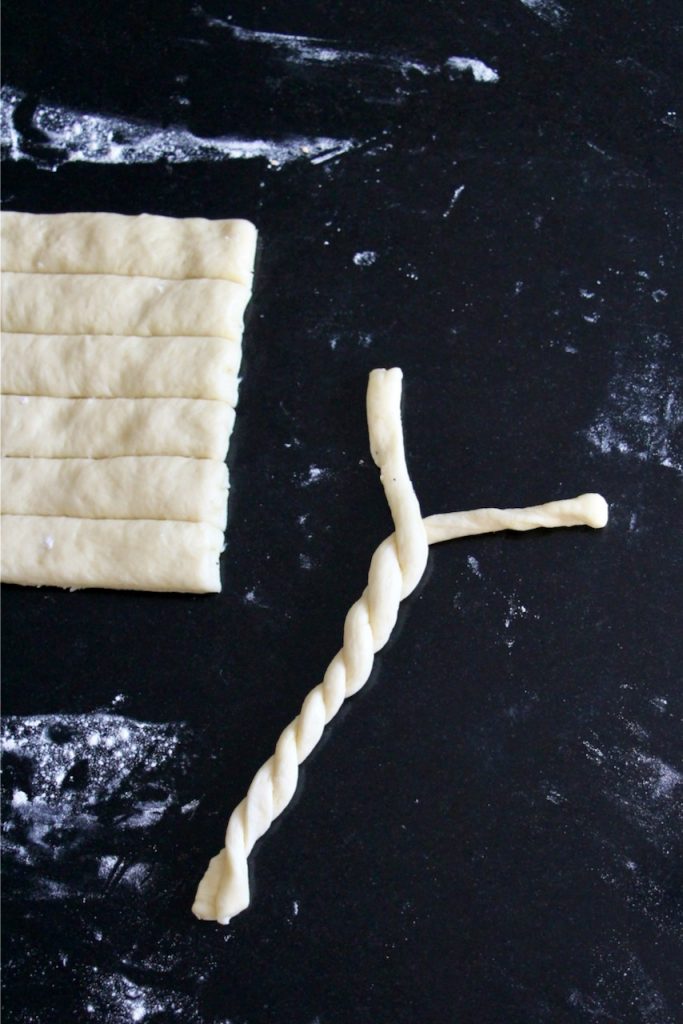 If you choose "big" ingredients (like olives, tomatoes or rosemary), you will have to chop them and put them in the dough at the end of kneading. For the seeds and other "regular size" ingredients, you can roll the gressini sticks in a large plate with the seeds when shaping the gressini.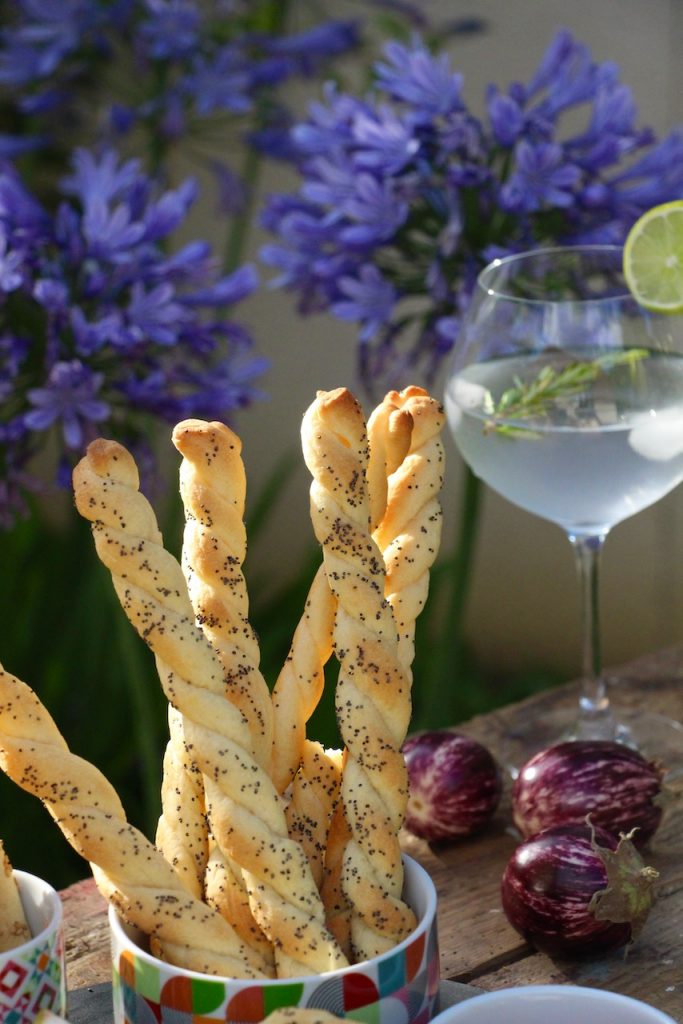 You can freeze you gressini sticks once cooked and when you defrost them, put them back in the oven for 2 minutes at 150 C/ 300 F degrees. They will be as good as fresh. 😉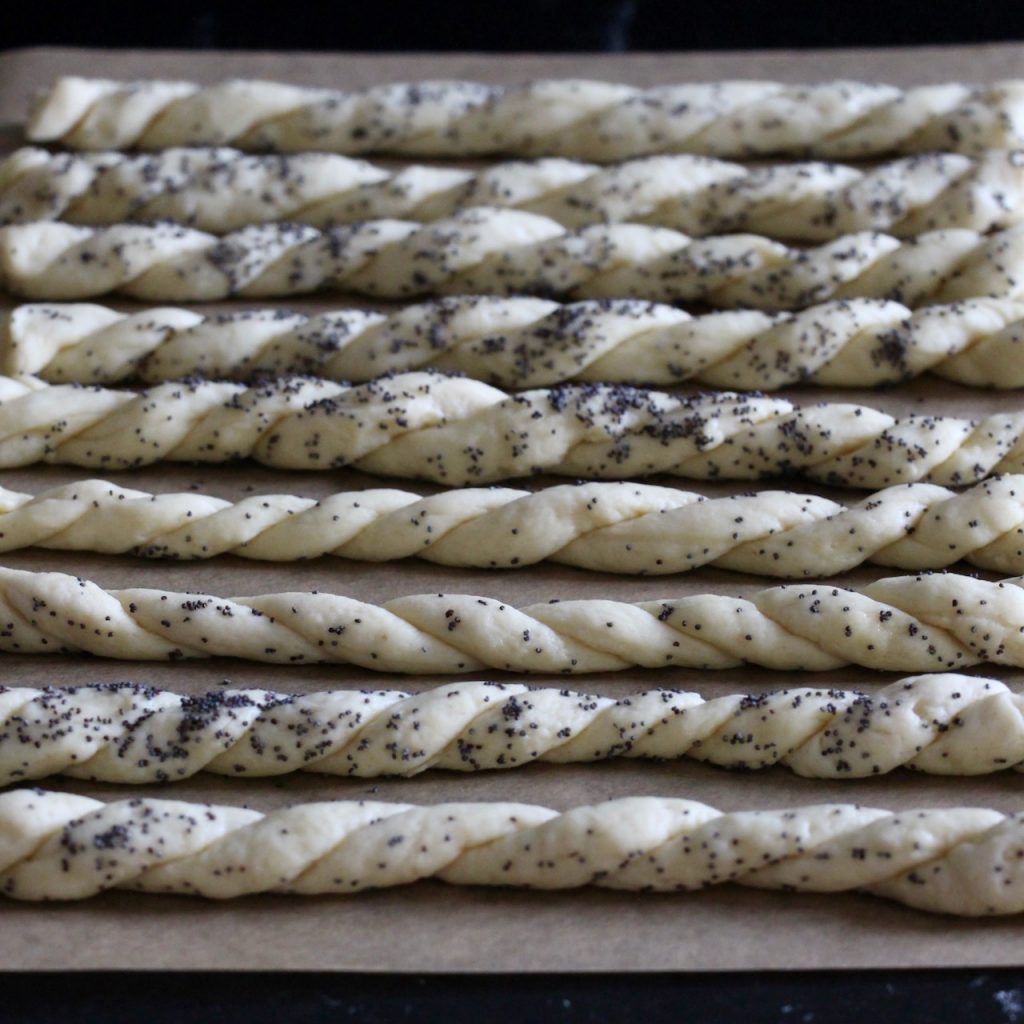 The utensils you will need:
A food processor with a hook,
A knife with a long blade,
One or two baking trays
And some baking paper sheets.
Shall we do this?
The recipe, Chef!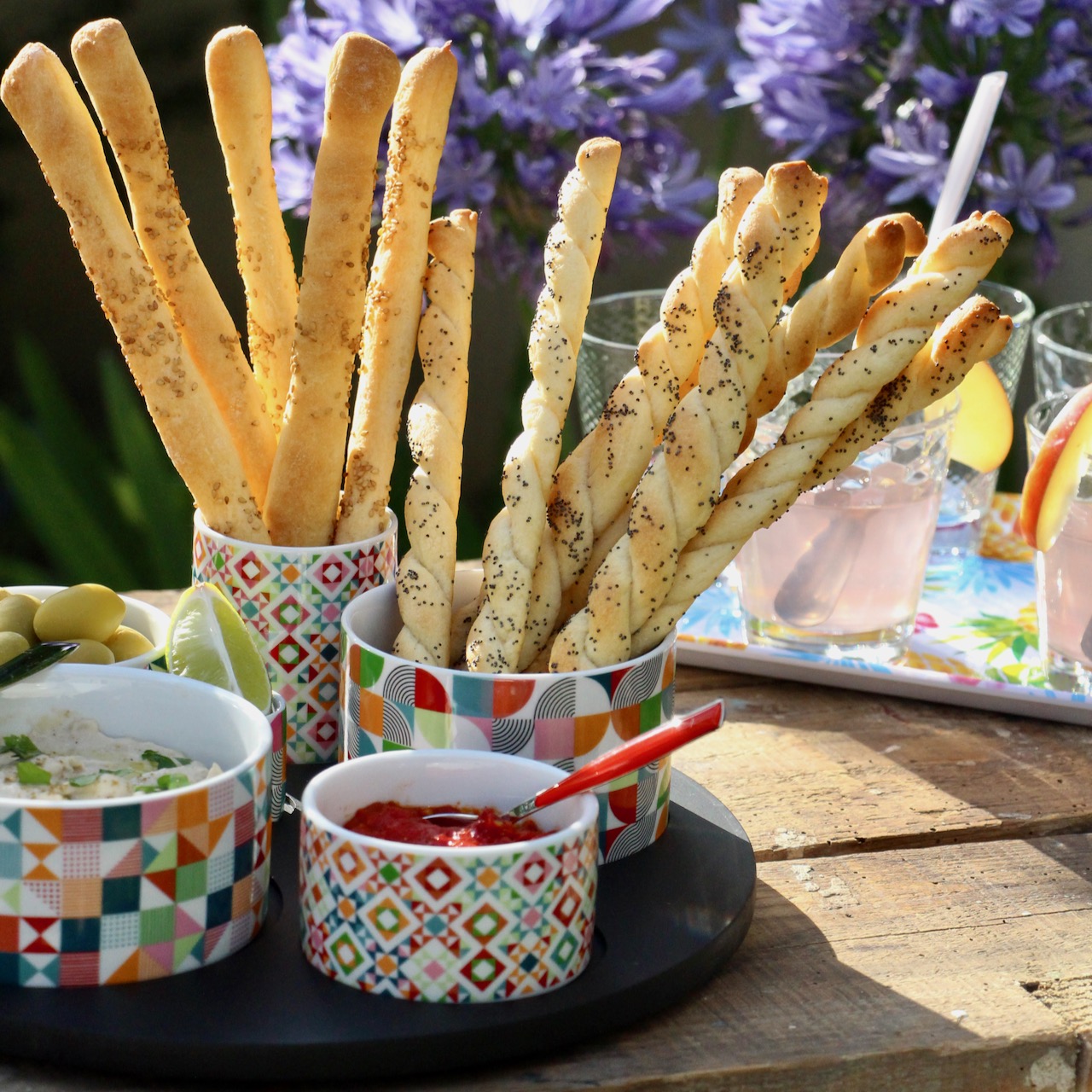 Print Recipe
Ingredients
500 g flour

230 g lukewarm water

10 g dehydrated yeast

10 g salt (2,5 teaspoons)

75 g olive oil

2 pinches flower salt
Instructions
1
Place the flour, water, yeast and salt in your food processor bowl.
2
Knead for 4 minutes at low speed, then 4 minutes at medium/high speed.
3
Add the olive oil and knead for 4 more minutes.
4
Make a ball with your dough, cover with a clean linen and let rise for 40 minutes.
5
After this time, fold the dough and let rise again for 30 minutes.
6
Spread the dough by hand on a floured work plan until you get a 1 cm thick rectangle. Spread flower salt.
7
Cut the boarders with a knife to have clean edges.
8
Cut the rectangle in two widthwise. Cut each rectangle in 1,5 cm wide strips.
9
Roll the strips until you have 22 to 25 cm length. In order to make twists, cut each strip in two, and make the twists.
10
Place your gressini on a baking sheet of paper and let rise for 45 minutes covered with a linen.
11
Preheat the oven at 230C / 445F degrees with a baking tray at the bottom.
12
Place the gressini in the oven and pour 5 cl water on the bottom tray.
13
Cook 10 minutes (or more) until golden.