Savory Kouglof?
The traditional savory brioche from Alsace that you have to try!!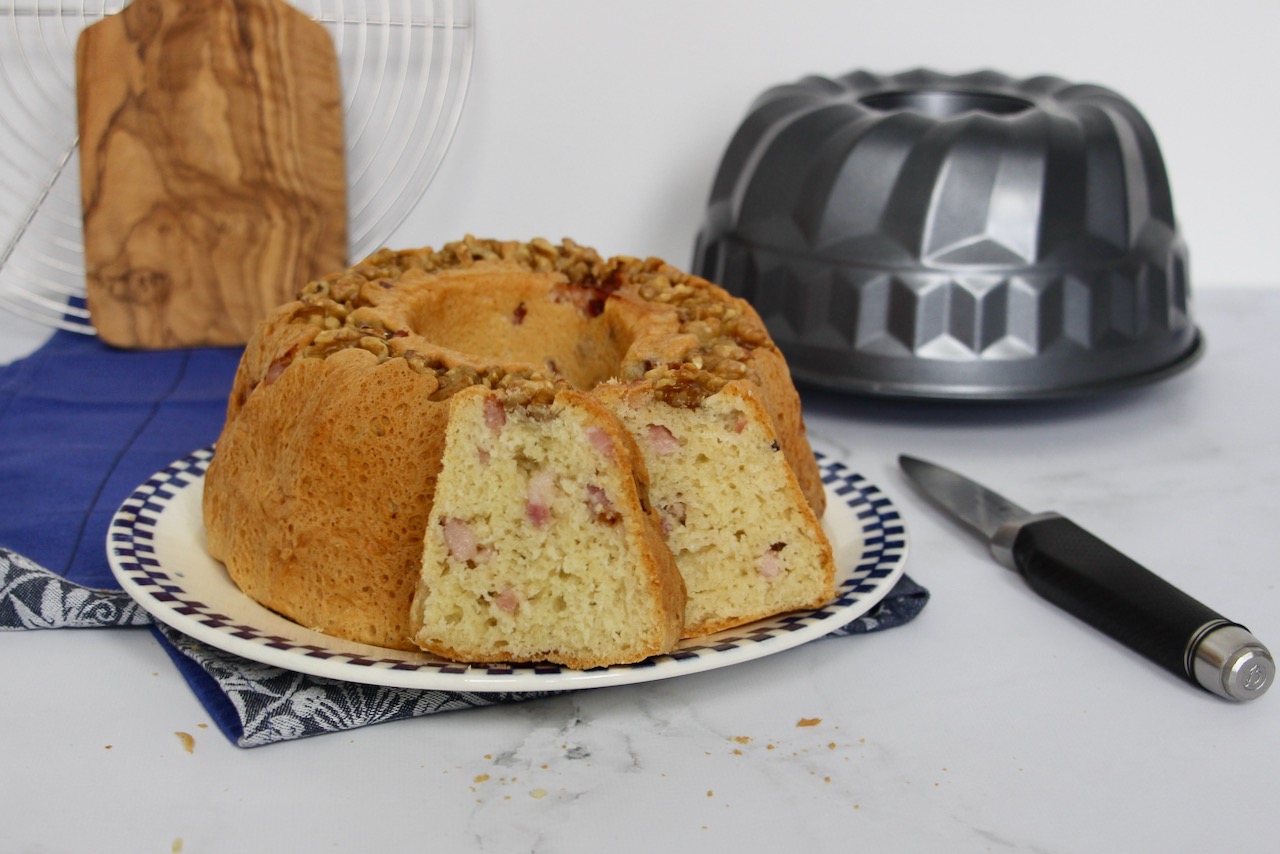 Print Recipe
Ingredients
5 g yeast powder or 10 g fresh yeast

35 g water at room temperature

50 g flour

200 g of smoked pork belly slices

Walnuts

225 g flour

1 egg

125 g slightly warm milk

6 g salt

60 g soft butter

1 tablespoon mascarpone
Instructions
1
Cut the pork belly in 1/2 cm sticks. Set aside.
2
Place the yeast in your food processor bowl. Add the water and mix with a spatula. Add 50 g flour and make a ball.
3
Cover with 250 g flour without mixing! Leave to rise for 1/2 hour in a warm room.
4
After 30 minutes, add the egg, butter, mascarpone, salt and milk.
5
Knead for 7 minutes at low speed then 3 minutes at higher speed. The dough shouldn't stick to the bowl.
6
If it's still too sticky, add 1 or 2 tablespoons of flour and knead 2-3 more minutes.
7
Add the pork belly, knead at low speed for a few seconds.
8
Cover with a linen and place in a warm and rather humid place for approximately 1h30. The dough should be twice as big.
9
Butter and flour your mold. Place the walnuts.
10
Spread some flour on your workplan. Place the dough and work it gently in order to remove the gas. Make a ball shape.
11
Place the dough in your mold, cover with the linen and set aside in a warm and rather humid for 2 hours.
12
Preheat your oven at 170 degrees.
14
Unmold as soon as you remove the mold from the oven and let cool down on a grid.