Hey guys !
What would life be without meringue ? Really … Think about it … Meringue is a must in the pastry world. Whether it is Swiss, Italian or French, we just love it !! Meringue with your daily expresso, on top of a cake, for a red fruits pavlova, meringue will accomodate any of your desserts. Meringue is just heaven in a plate !! Simple as that …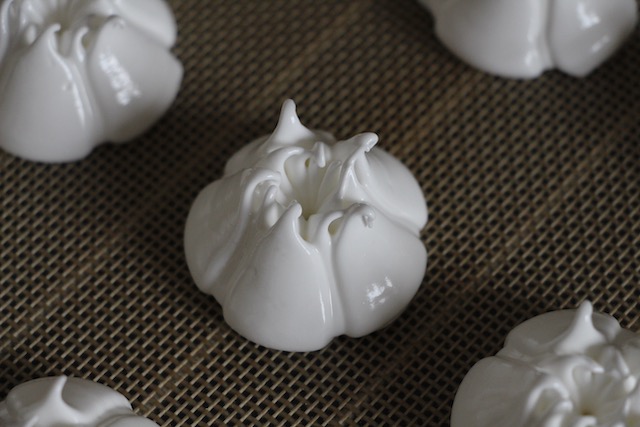 I will introduce today the traditional French meringue, my way … Egg whites, granulated sugar and iced sugar, and to finish with a little baking trick…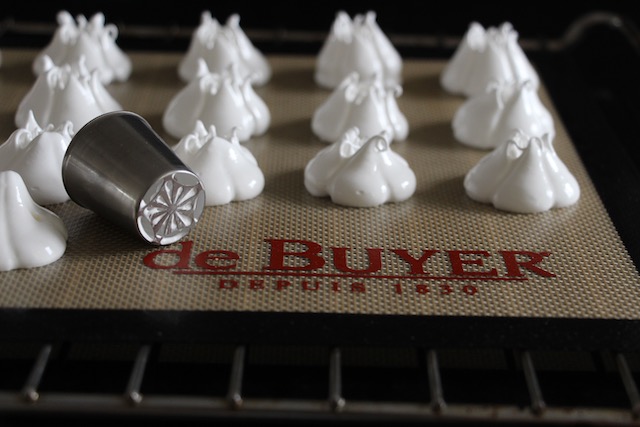 After that, it will be up to you to give whatever shapes you want to your meringues. I have quite a few nozzles from De Buyer, it is amazing to see what you can do with those and how it will change the taste or texture of your meringues. On my pics, I used Russian nozzles number 241 to get the flower shape. The inside is soft and almost creamy, whereas the outside is crunchy as we love it !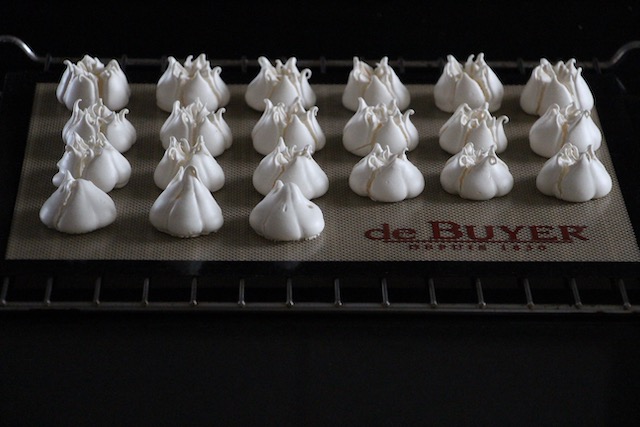 Now, the recipe chef !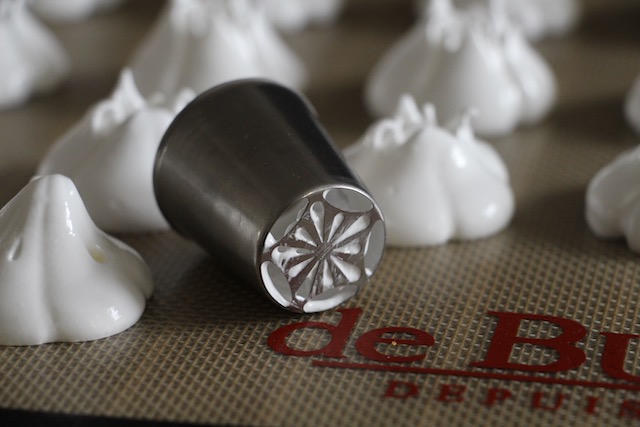 Print Recipe
Ingredients
3 egg whites (approx 100 g)

100 g granulated sugar

100 g iced sugar
Instructions
1
Pre-heat your oven at 120 degrees.
2
Pour your egg whites (at room temperature) in your foodprocessor.
3
Take the whip and start your foodprocessor at speed 4 (on a scale from 1 to 6).
4
When the whites start to be foamy, add little by little the 2 types of sugar (in 3 or 4 times).
5
Keep on whipping for 5 minutes until you get a compact mixture.
6
Use a piping bag and nozzle (or a spoon) to make your meringues and place them on a silicon baking mat or a sheet of baking paper.
8
After 15 minutes, turn off the oven and leave the meringues inside for another 15 minutes (do not open the oven ...).
9
Turn on the oven again and bake the meringues for 15 minutes at 120 degrees.
10
After 15 minutes, turn off the oven and leave the meringues inside for another 15 minutes.
11
Remove the meringues form the oven, let them cool down for 3-4 minutes before taking them from the sheet.
Notes
It is important to keep the right balance of weights : take as much granulated sugar and iced sugar as egg whites. You can add food coloring to get colored meringues.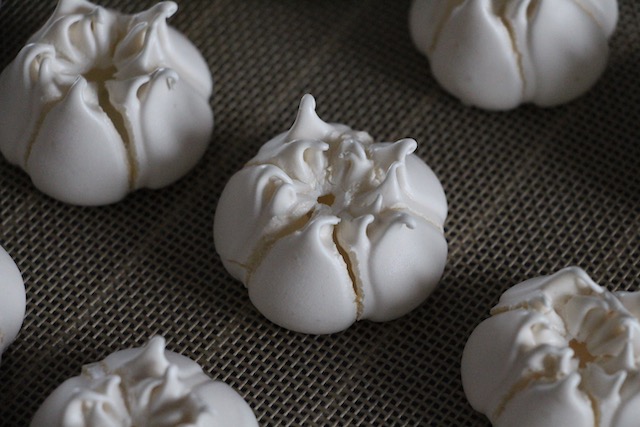 Enregistrer
Enregistrer
Enregistrer
Enregistrer