Hi everyone ! Back to a short week with yesterday's celebrations. Who doesn't like 4 working days per week ?? More cooking, more baking, more fun with family and friends ! Yay !
To put you in a super good mood, I will share today a surprising recipe : the chocolate cake by Alain Ducasse. The recipe is surprising by the ingredients it needs and particularly by its outcome. This cake is soft, light ("lighter than air" for the Friends tv show fans !!) with a perfect balance of chocolate. Obvious, one might say, it's a 3 star recipe !
The chocolate cake is one of the basics in French pastry and still, are you sure to have to right recipe ? Does your cake really have a good chocolate flavour or just the colour ? ( and your kids put a huge amount of Nutella on top so that they get a real interest in it ?) Is it soft ? Can you keep it for a while without any alteration in taste or texture ? Well if you answer yes to all the previous questions, stop right where you are. No need to read more, your recipe must be amazing (and please send it to me right away for an immediate try !! 🙂 )
Otherwise, stay here a little bit longer and enjoy the ride !
This cake is just The Cake you need for your breakfast or an afternoon snack. You can keep it a little while with the same good taste and texture. But, let me be clear, there is a big possibility that you won't be able to test this precise quality… Most of the time, it's eaten right away !!
Okay, let's go folks ! Let's bake !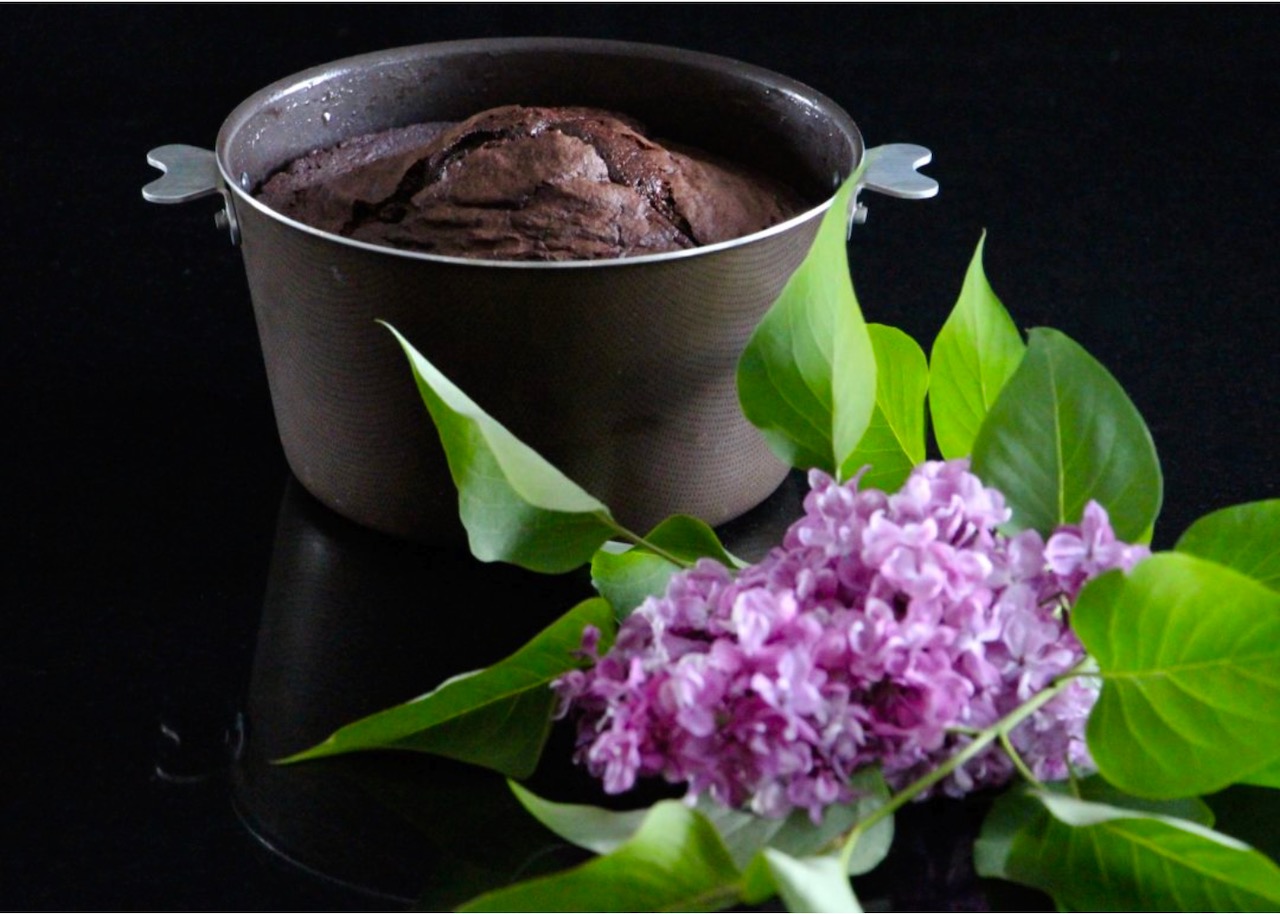 Print Recipe
Chocolate cake by Alain Ducasse
Ingredients
100 g flour

42 g dark cocoa powder

4 g baking powder

125 g eggs (approx 3 little eggs)

180 g sugar

70 g vegetal oil (peanut or sunflower)

62 g cream (liquid)

12 cl milk

butter for your mold
Instructions
1
Pour the flour, baking powder and cocoa through a sifter.
2
Wisk the eggs and sugar until you get a white mixture.
4
Pour gently the flour/baking powder/cocoa.
5
Then add the cream, then the milk.
6
Preheat your oven at 200 °C.
7
Then put butter in your mold and pour the mixture in it. I t is supposed to reach half the height of your mold.
8
Finally, put the cake in the oven for 10 minutes. Then lower the temperature down to 150 °C and let it for 1 hour 30 min.
Notes
The mold you will choose is key. If it is too large, your mixture will be spread too much and you might overbake it. I use a 22-24 cm long mold or a charlotte mold like the one in my pic. Also, if you have more than 125g of eggs, make sure to increase the quantities of the other ingredients. Balance is the key ...