Hey my lovelies!
Okay, I won't lie, I can not lie to you. Tiramisu has been for a very long time the symbol of some kind of schizophrenic state for me … Let me explain… (I have to explain, right? 😉 )
I love tiramisu, I am such a huge fan! So I can be very (I mean very very) critical about the quality of tiramisus in restaurants or pastry shops. And I'm super critical about my own (not to mention the very constructive remarks I get from my very dear children ! Hum hum !). Well, for years I've been baking pathetic tiramisus. Aww !! I feel so much better now ! I've said it !! Wow ! Lighter than a feather !! 😉
Seriously, taste was good, which is already a starting point, but my tiramisus never had the appropriate firmness. They used to get close to a badly prepared porridge!!
I wouldn't say I was having nightmares about it (though maybe once !!!), but I was starting to be seriously angry about it!!
A few weeks ago, I saw an amazing tiramisu picture on Pinterest. Impeccable ! The top layer of the tiramisu was made with a nozzle, it was beautifully done. This was too much to bare. Enough is enough! To make tiramisu or not to make tiramisu, that is the question !!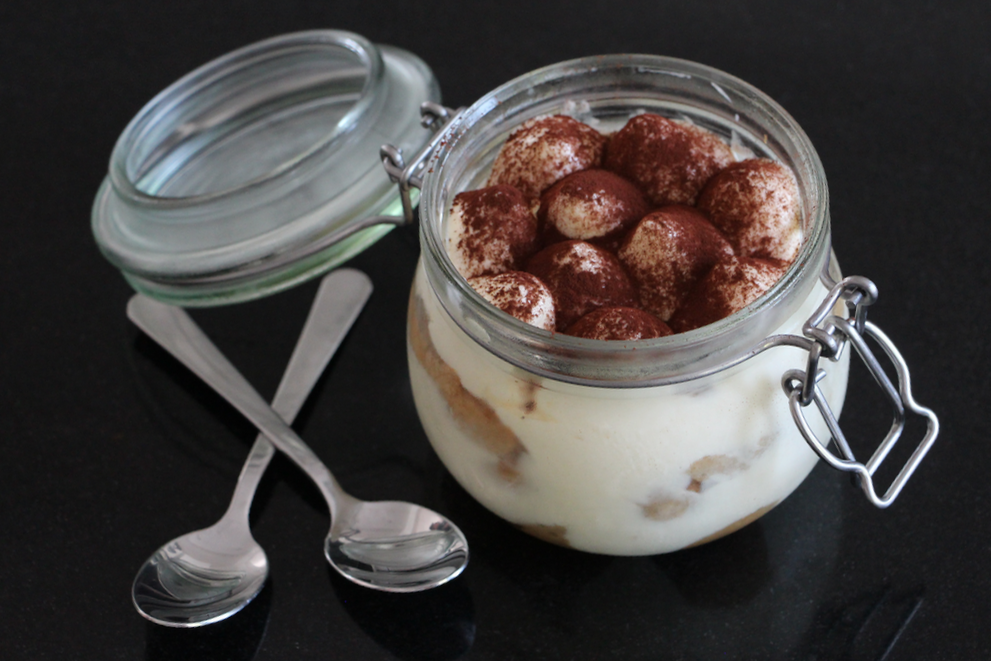 It's your last chance Emma, if this one fails, you forget about tiramisu FOREVER! I made a deal with myself, hand shook my right hand with the left one (pastry can bring your brain in strange states, be very carefull …) and I tried for the last time!
First, I had to follow the link of the famous Pinterest pic, and found out an Italian girl's blog. So I had to translate the recipe from Italian to French … Thank you Google Translate !
And I started !
The result you may ask ? See by yourself … even though there's still room for improvment…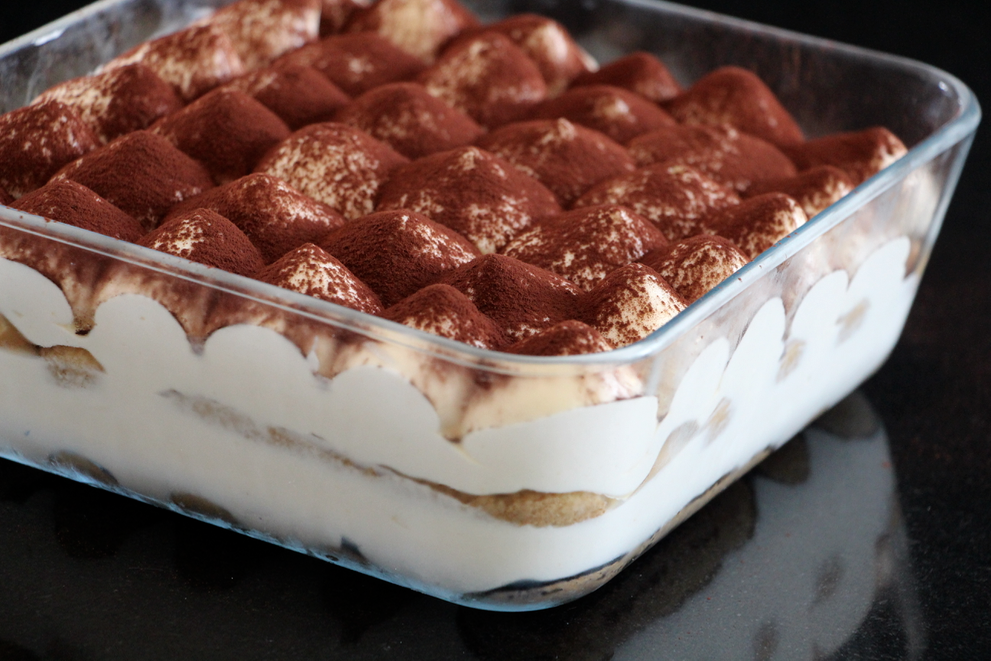 All I can say is that this is a killing recipe !! Taste is great and texture is as expected. I'm saved dear friends !! I'm saved ! We will keep on eating tiramisu !! Yay !!
Now, it's your turn to "qualify" the Italian tiramisu form the Italian blogger!!
The recipe Chef !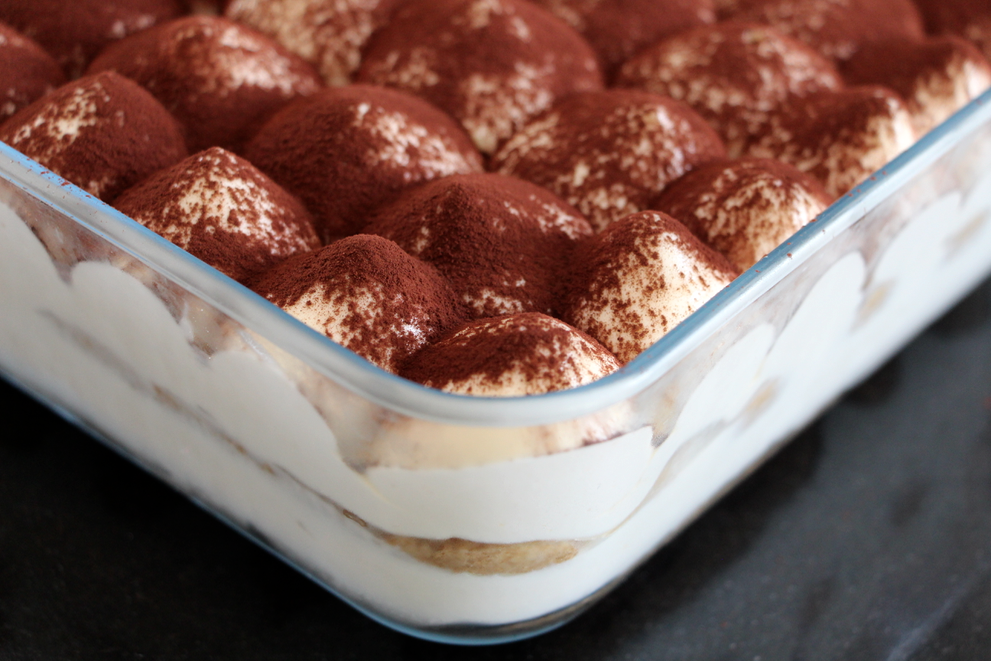 Print Recipe
Ingredients
250 g ladyfingers

Cold expresso

2 tablespoons cocoa (non sugared)

4 egg yolks (80g)

114 g sugar

34 g water

250 g cold mascarpone

200 g cream

1 tablespoon iced sugar
Instructions
1
Make a large mug of dark expresso and put it in the fridge.
2
Take a large bowl and put the mascarpone in. Set aside in your fridge.
3
In a pan, put the water and sugar. Heat until you get a syrup making little bubbles (2 minutes should be enough).
4
Add the syrup to the egg yolks in a bowl and whisk with your electric mixer for 5 to 6 minutes. The mixture should cool down. Put in your freezer for 2-3 minutes.
5
Add the syrup and eggs to the mascarpone and mix with a spatula until you get a creamy and homogeneous mixture.
6
Set aside in your fridge.
7
Make a firm chantilly cream with the cream and iced sugar.
8
Add the chantilly cream to the mascarpone mixture (use a spatula).
9
Set aside in your fridge for 2 hours.
10
After the 2 hours, soak briefly the ladyfingers in your cold expresso and make a layer in your dish.
11
Cover with mascarpone cream. Put the rest of the cream back in the fridge.
12
Cover with another layer of soaked ladyfingers and finish with a final layer of mascarpone cream.
13
Set aside in your fridge for 12 hours before serving.
14
Just before enjoying your tiramisu, spread cocoa over the cream layer.
Notes
Cold is key in this recipe. Respect carefully the mandatory fridge time. Don't put cocoa right after putting the last cream layer. Your cocoa would take the cream humidity and your tiramisu wouldn't be goodlooking.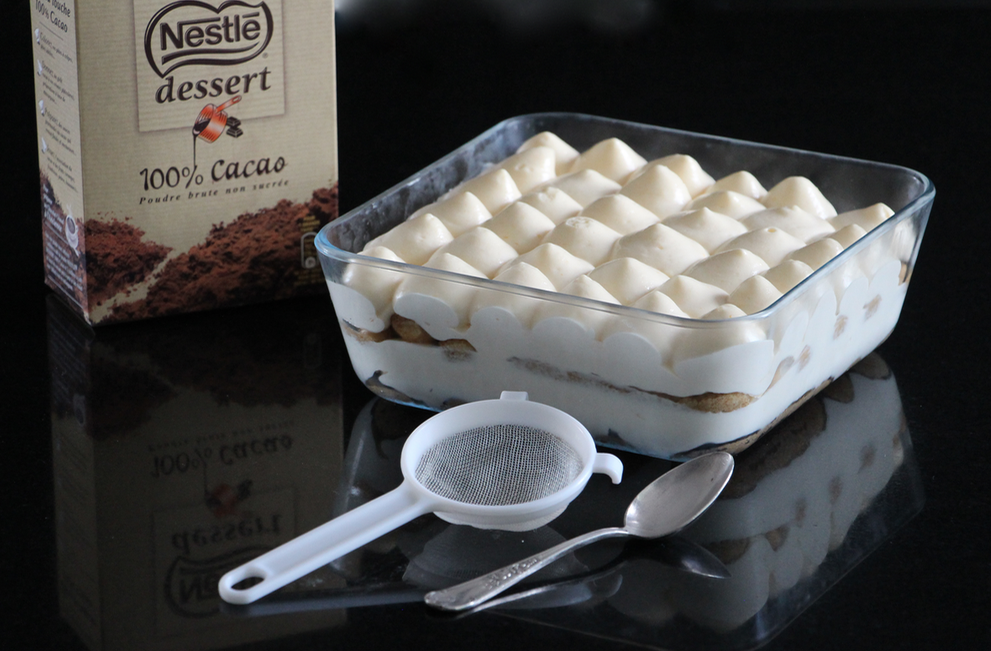 Enregistrer
Enregistrer
Enregistrer
Enregistrer
Enregistrer
Enregistrer
Enregistrer
Enregistrer
Enregistrer
Enregistrer
Enregistrer