Pastas… Something to make your kids eyes sparkle…
Butter, grated cheese and that's enough for a yummy dinner. Except that we might want sometimes something more elaborate… Spinach, mushroom and curry linguine maybe?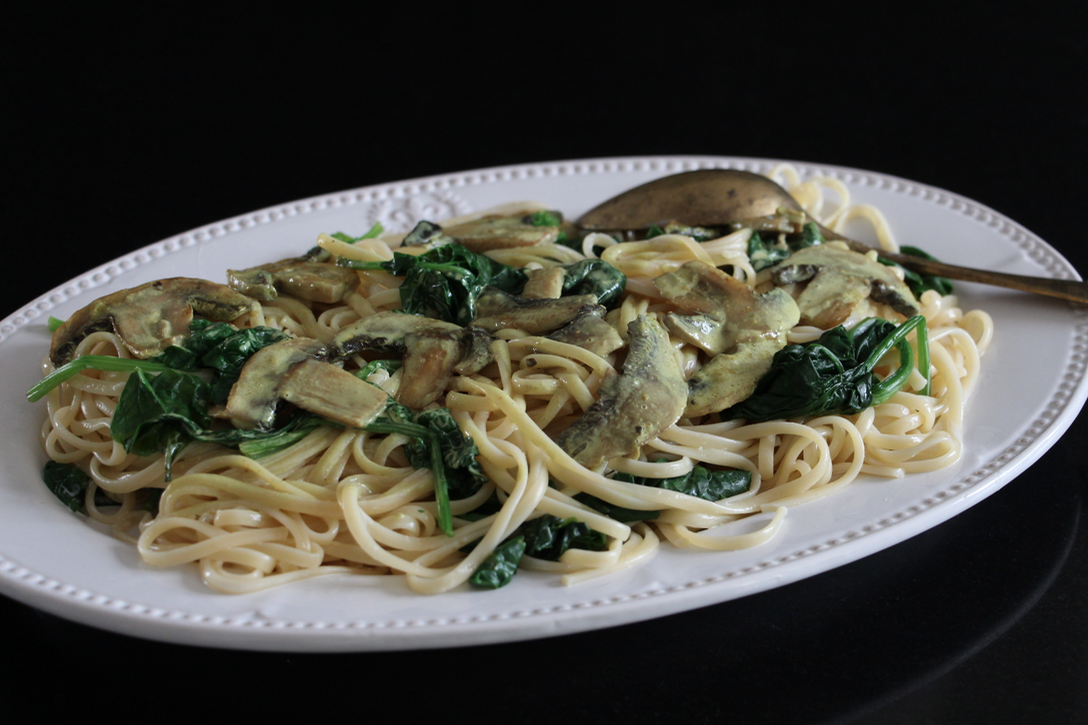 Let's not fall into a long speech. This is simple, yes, but mainly this is good. Pastas, vegetables and spices from Albert Ménès as always. And this time I tried the linguine from Agnesi. They are perfect!!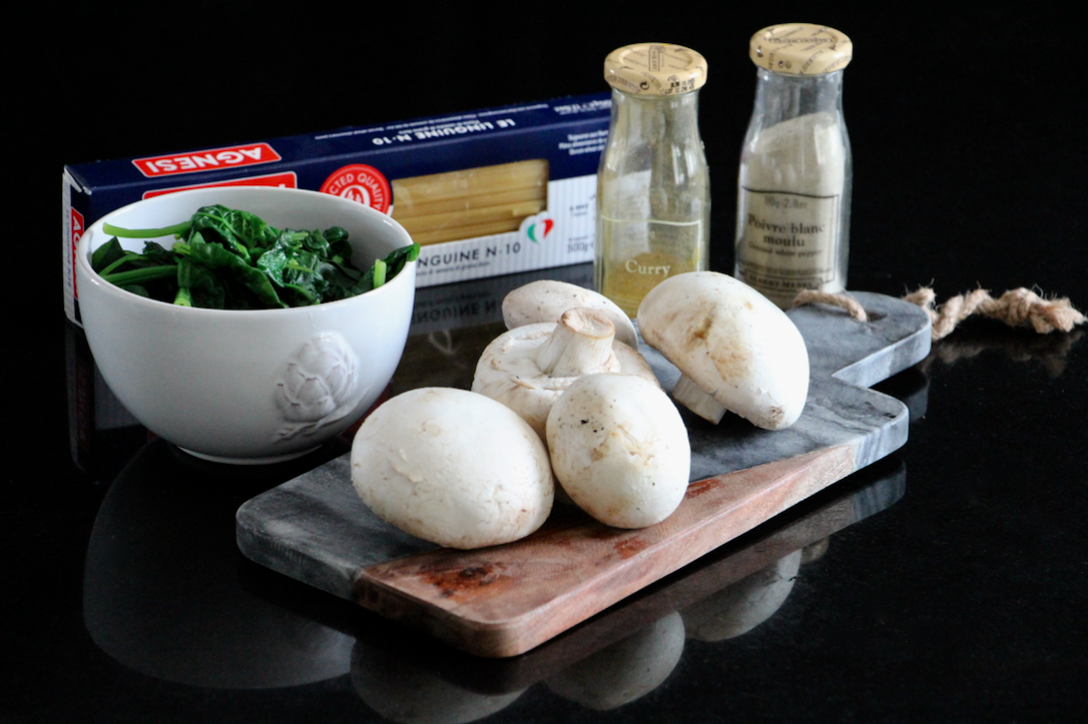 To cut it short, this is a nice dish, a little different from the usual, perfect for a quick week dinner, just between homeworks, soccer training, music lessons and dance workshops!!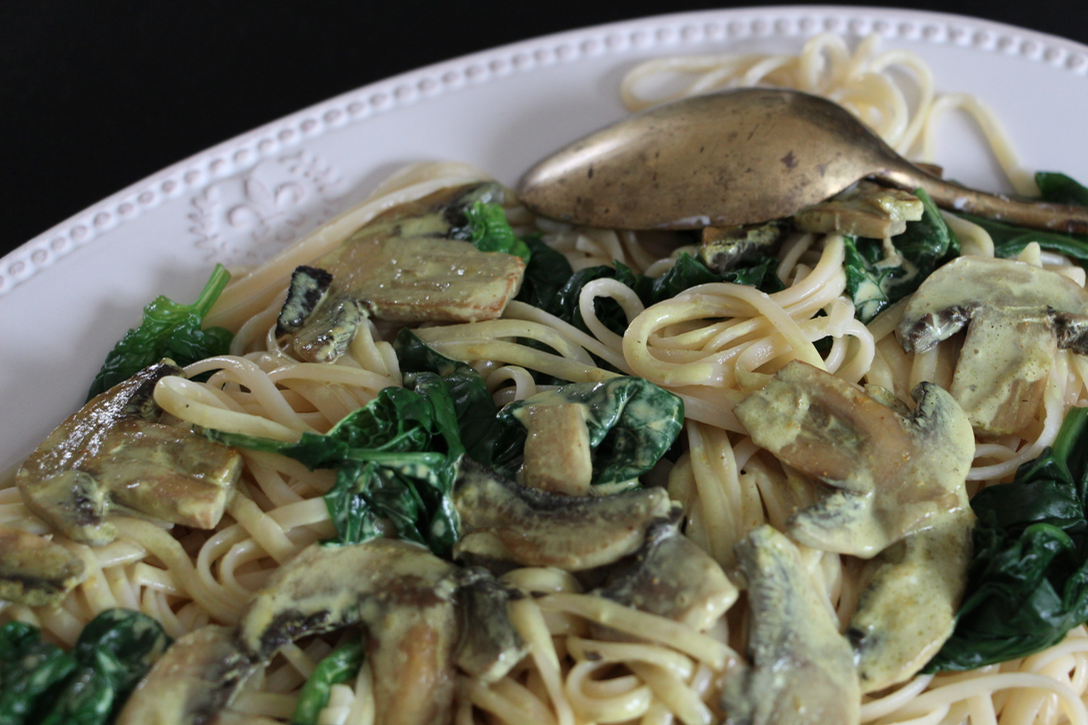 Rings a bell??
Let's do this right now! The recipe, Chef!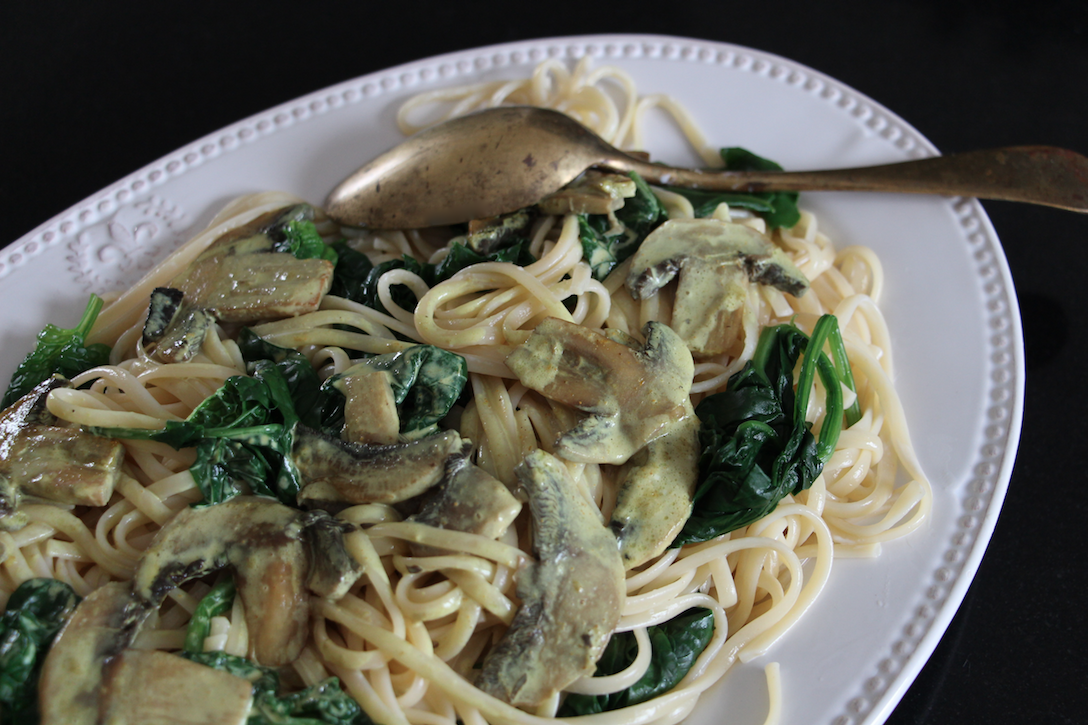 Print Recipe
Spinach, Mushroom and Curry Linguine
Ingredients
200 g fresh spinachs

5 fresh mushrooms

400 g linguine

15 cl cream

10 g butter

1 teaspoon of curry

1/2 teaspoon of curcuma

Salt

Pepper
Instructions
1
Cook your spinachs in a large volume of salted water for 3 minutes. Drain and set aside.
2
Stir fry your mushrooms, peeled and cut in slices, in a frying pan with butter.
3
During that time, boil a large volume of salted water for the linguine.
4
When the water boils, cook them according to the packet instructions.
5
Spread curry and curcuma on the mushrooms, add salt, pepper. Cook at low heat.
6
When your linguine are cooked, drain them and put them back in their pan. Add the spinach and mushrooms right away.
7
Pour the cream in the frying pan, cook 2 minutes at medium heat. Add salt and pour on the pastas.
Notes
You can also make this recipe with tagliatelles or spaghettis.