Hello my lovelies!!
The great advantage of cooking during summer time is color! Everything is possible, the choice is wide. Fruits, vegetables, edible flowers… Pleasure for the mouth and for the eyes.
Today I tried something new and I made a monochromatic recipe: my green salad!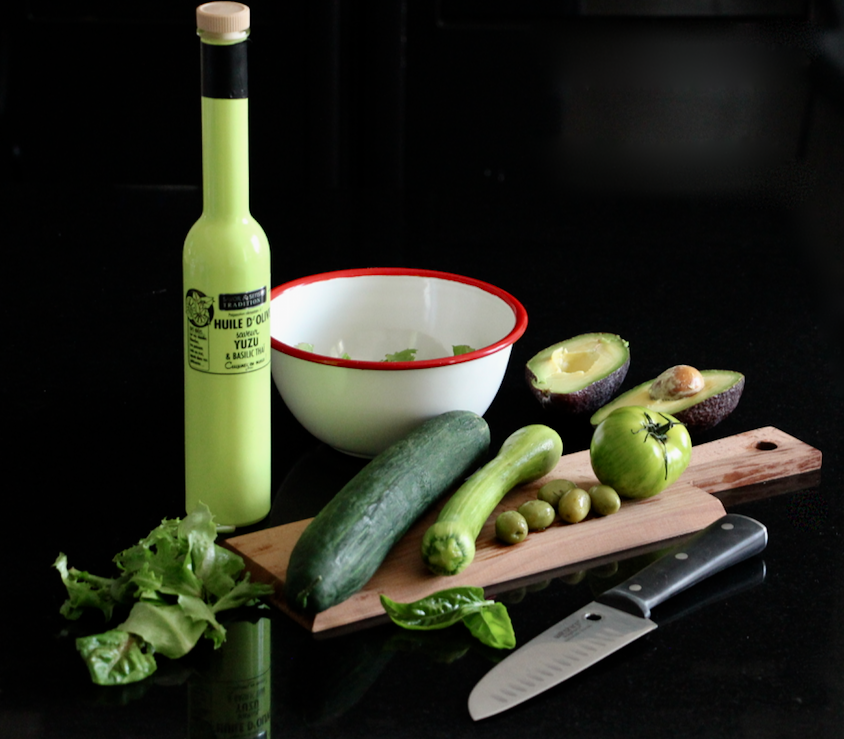 It all began with a visit to my usual grocery store. It is definitely the tomato season and you can enjoy any variety you like. The tomato "Green Zebra" got my full attention…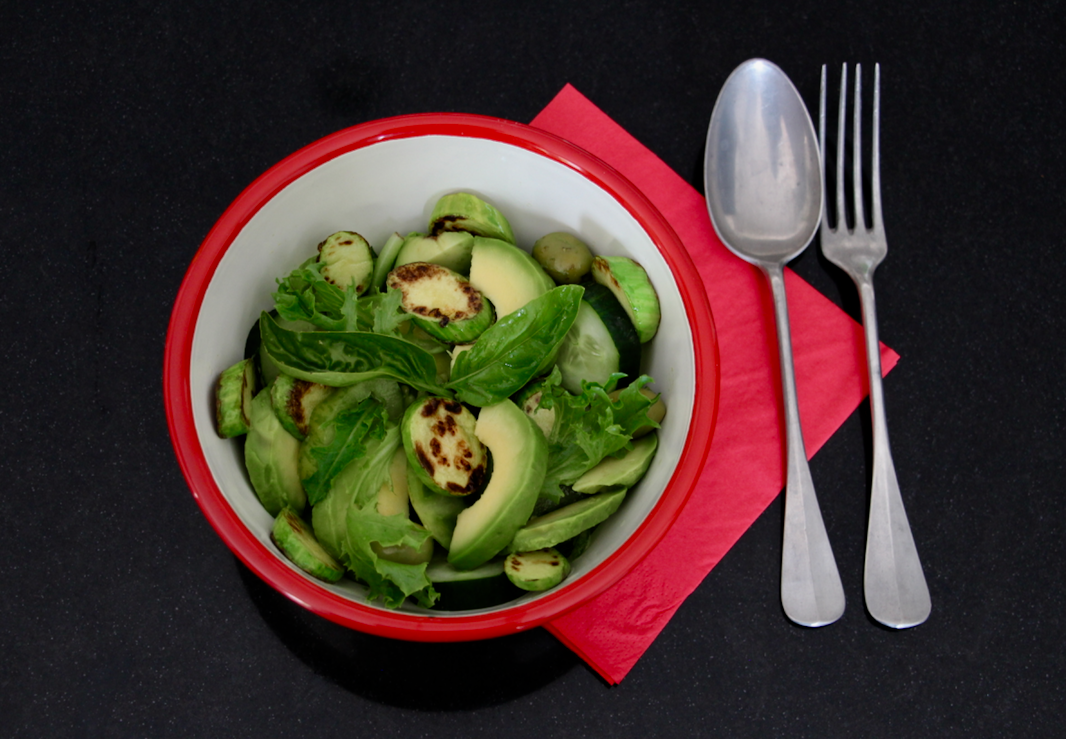 I just had to imagine it in a plate, with good company.
You will like this refreshing and tasteful salad for a starter or a light dinner.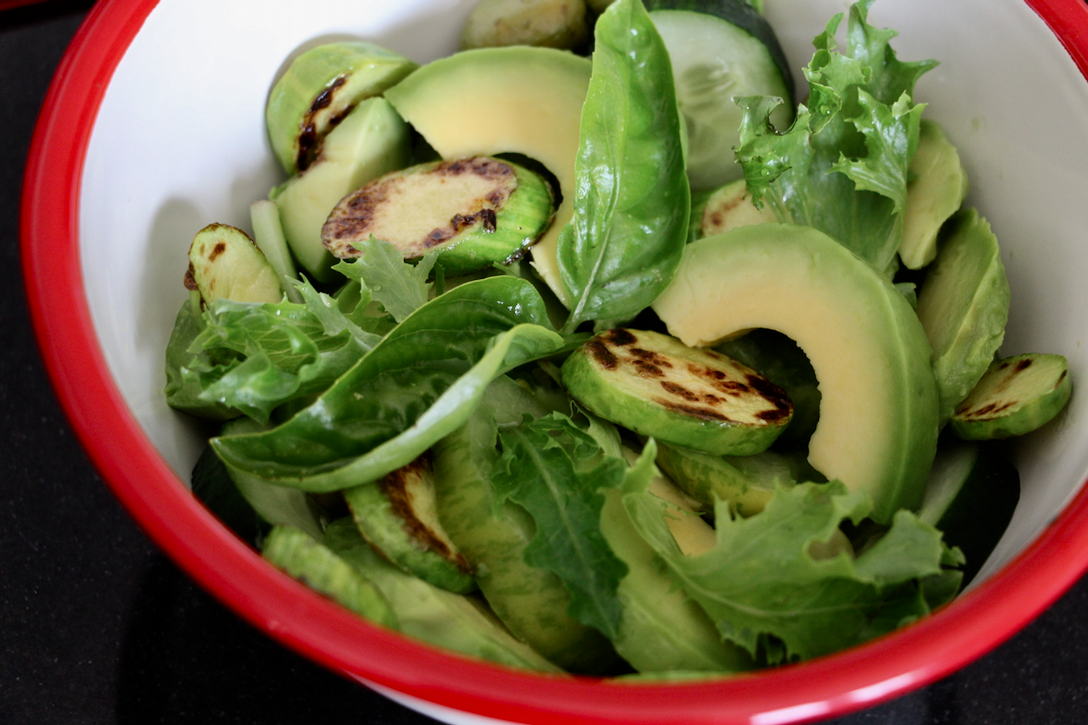 I also found zucchinis from Nice (yes the city !!). I just love them!! Their hazelnut taste is absolutely exquisite. And since we can not buy them very often, I didn't think twice before getting a few of those babies!! No problem if you can't find them! Just take your regular zucchinis, try to get small and thin ones.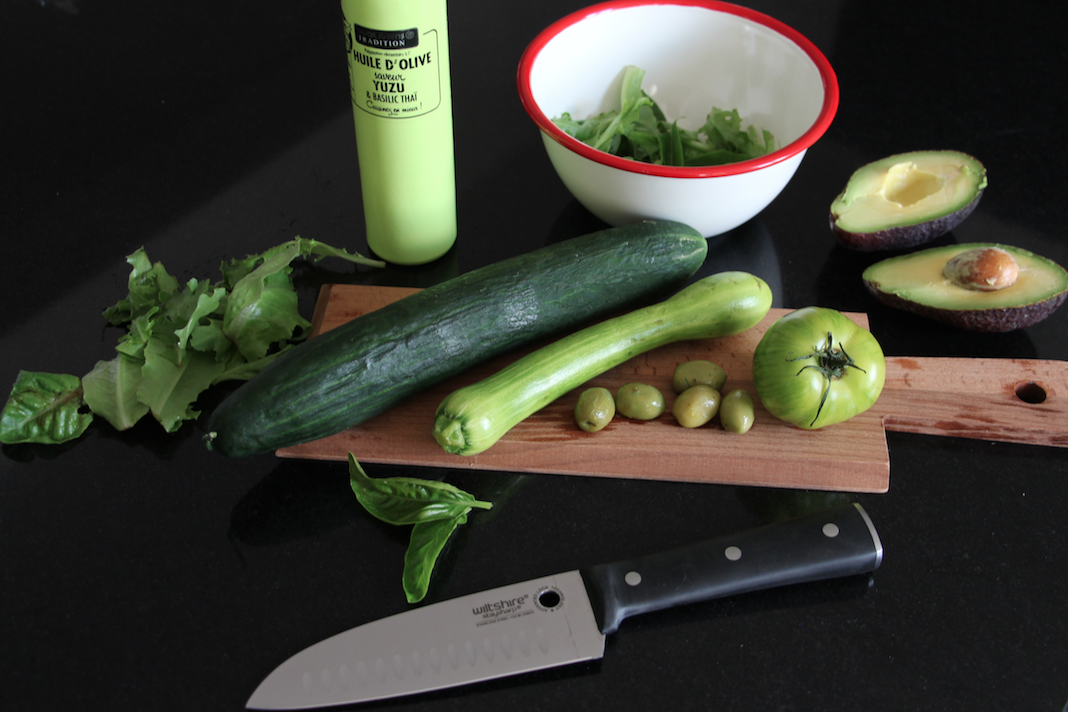 Presented in my Zenker enamel bowl (that you can find here), I find this salad very yummy!!
(Also on my pic, my Santoku knife with integrated sharpener and my cutting board by Fackelmann)
Shall we? The recipe, Chef!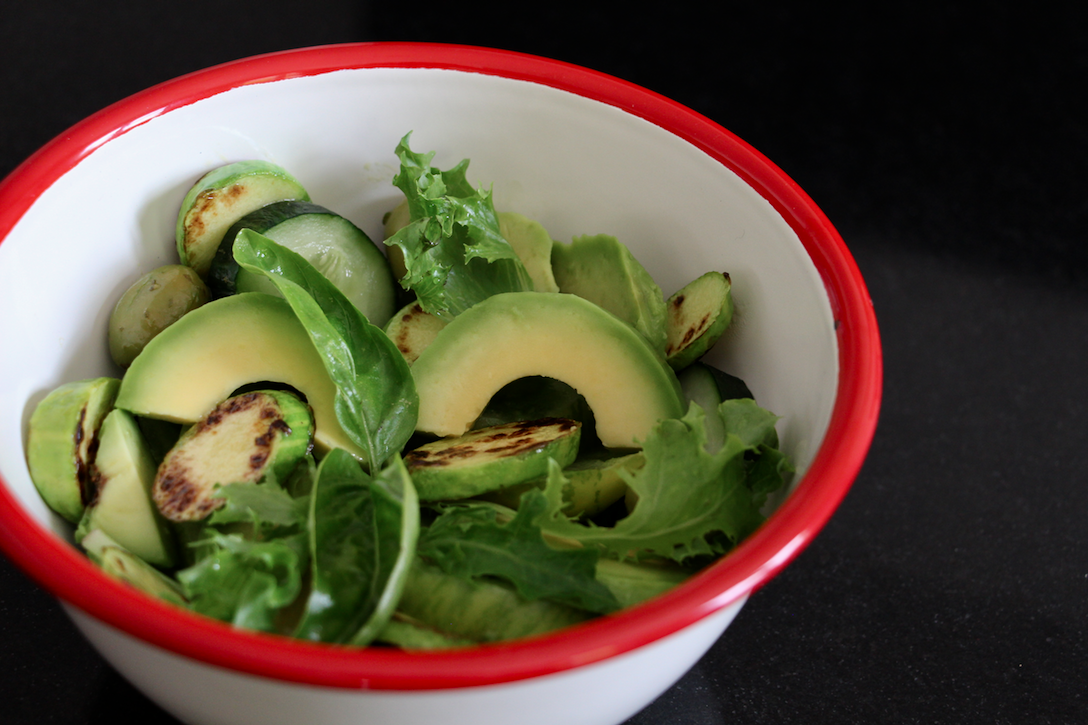 Print Recipe
Ingredients
1 zucchini
1/2 avocado
2 Green Zebra tomatoes
2 handfuls of salad sprout
10 cm of cucumber
A few green olives (marinated with pesto sauce if possible)
2 leaves of basil
3 tablespoons of olive oil
Lime juice
Flower salt
Pepper
Instructions
1
Stir fry the zucchini cut in slices with a tablespoon of olive oil (2 minutes on each side).
2
Wash and cut the other vegetables.
3
Place them in a bowl. Add the chooped basil.
4
Add 2 tablespoons of olive oil, a tablespoon of lime juice, flower salt and pepper.