And there it is!! A new meringue recipe!
As an official chocolate addict, I had to share a chocolate meringue recipe. You are going to love it!!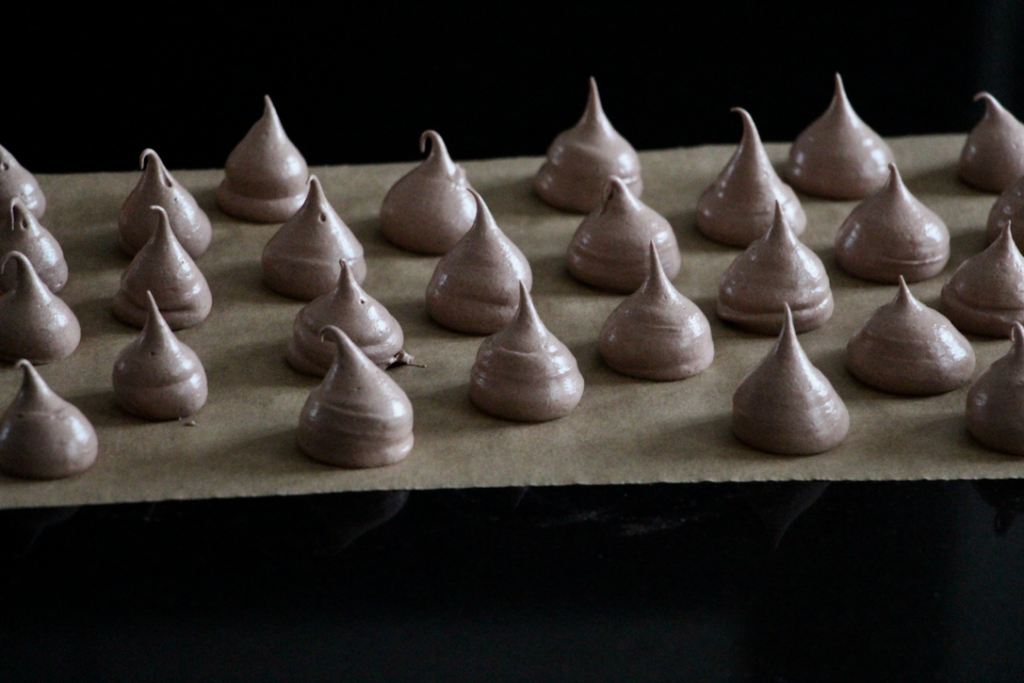 No long speech today, you already know the famous meringue!
What will change here, compared to the usual recipe, is the ingredients quantities and the baking time. Nothing more.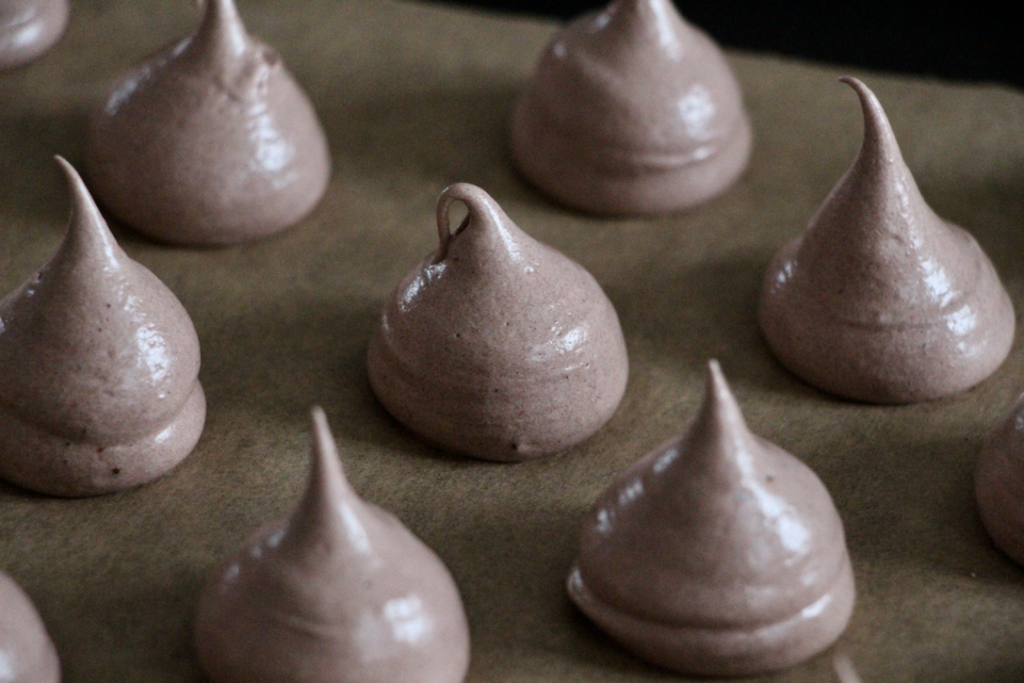 And why change the baking time you may ask? Just because adding chocolate slows down the baking of the meringue.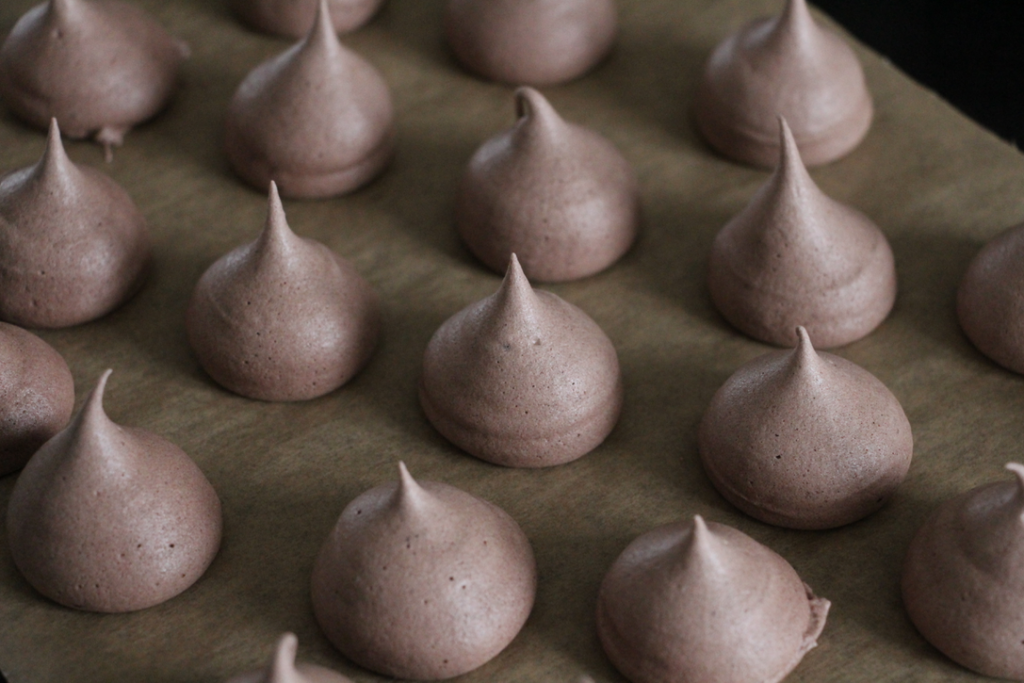 The utensils:
My kMix
A spatula
My piping bag and nozzle (round shape diameter 10 here) by De Buyer.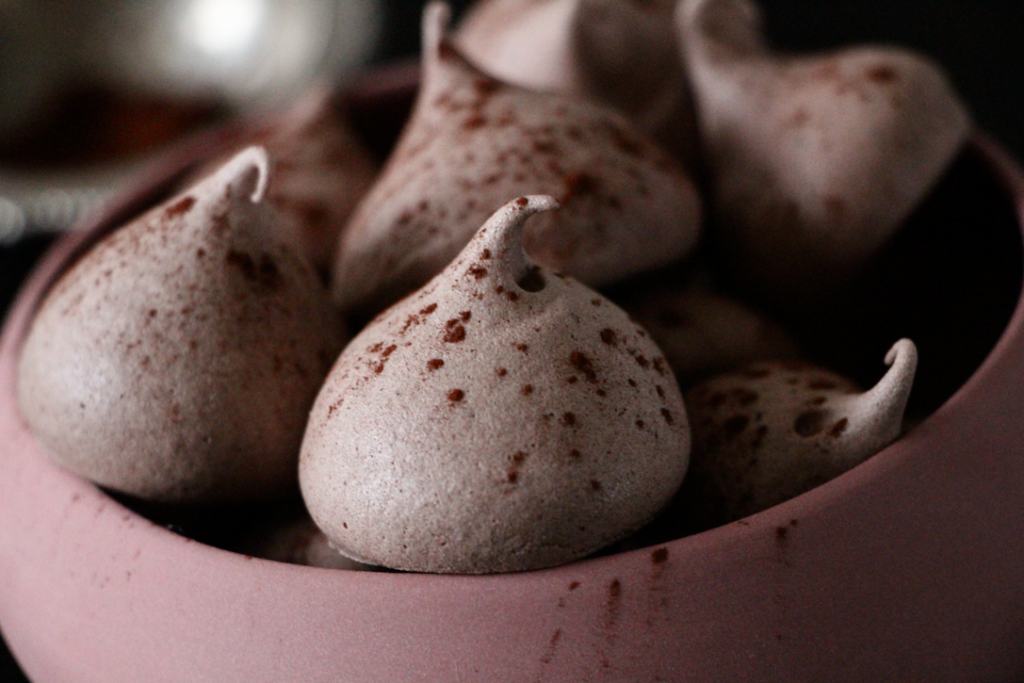 (Presentation: pink Bahia bowl by Degrenne Paris)
Shall we?
The recipe, Chef!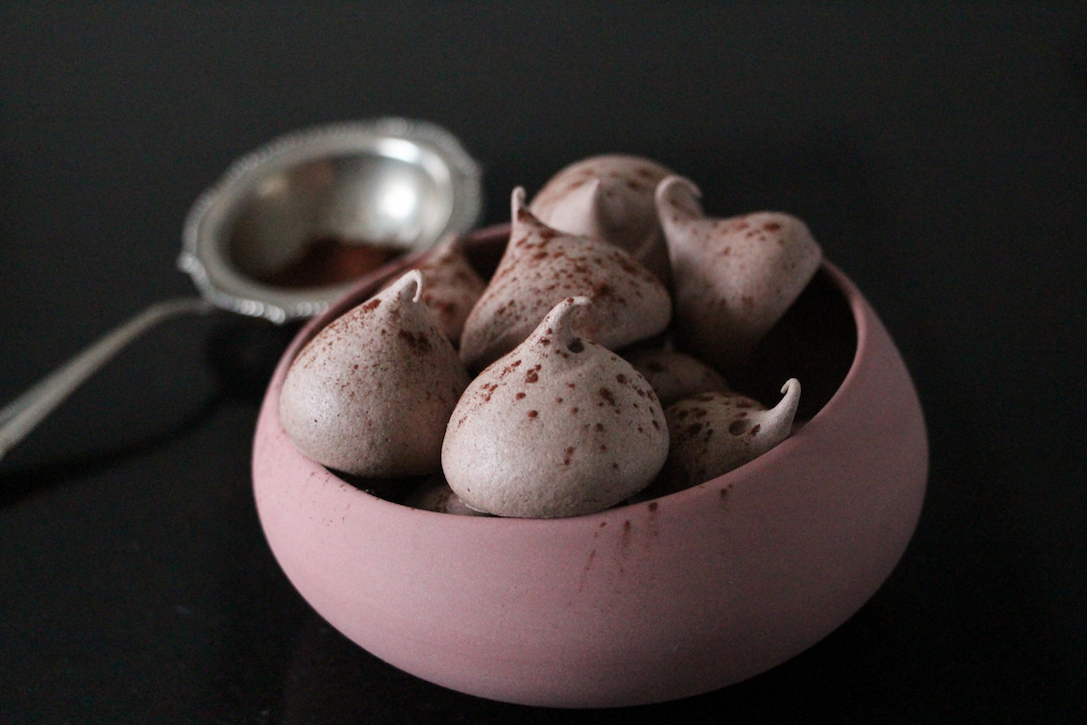 Print Recipe
Ingredients
3 egg whites (approx 100 g)

100 g caster sugar

85 g iced sugar

15 g cocoa powder
Instructions
1
Pre-heat your oven at 100 degrees.
2
Pour your egg whites (at room temperature) in your foodprocessor bowl.
3
Start at speed 4 (on a scale from 1 to 6) and whisk.
4
When the whites start to be foamy, add little by little the caster sugar (in 3 times).
5
Keep on whisking for 5 minutes until you get a compact mixture.
6
Add the icing sugar and cocoa and mix gently with a spatula. Stop when you get an homogeneous mixture.
7
Use a piping bag and nozzle (or a spoon) to make your meringues and place them on a silicon baking mat or a sheet of baking paper.
8
Bake for 1 hour 30 minutes.
9
Remove the meringues form the oven, let them cool down for 3-4 minutes before removing them from the sheet.
Notes
Note that you need to keep the right balance of ingredients: always put as much egg whites as caster sugar and as icing sugar and cocoa mixture.