Hello my lovelies,
Sometimes I have invited friends for coffee… That happened when I made those moist lemon cakes. When I figured out I had nothing to serve with coffee, I rushed to make those cuties. Less than 10 minutes of preparation and 16 minutes in the oven. Interested?
Let's see the recipe, Chef!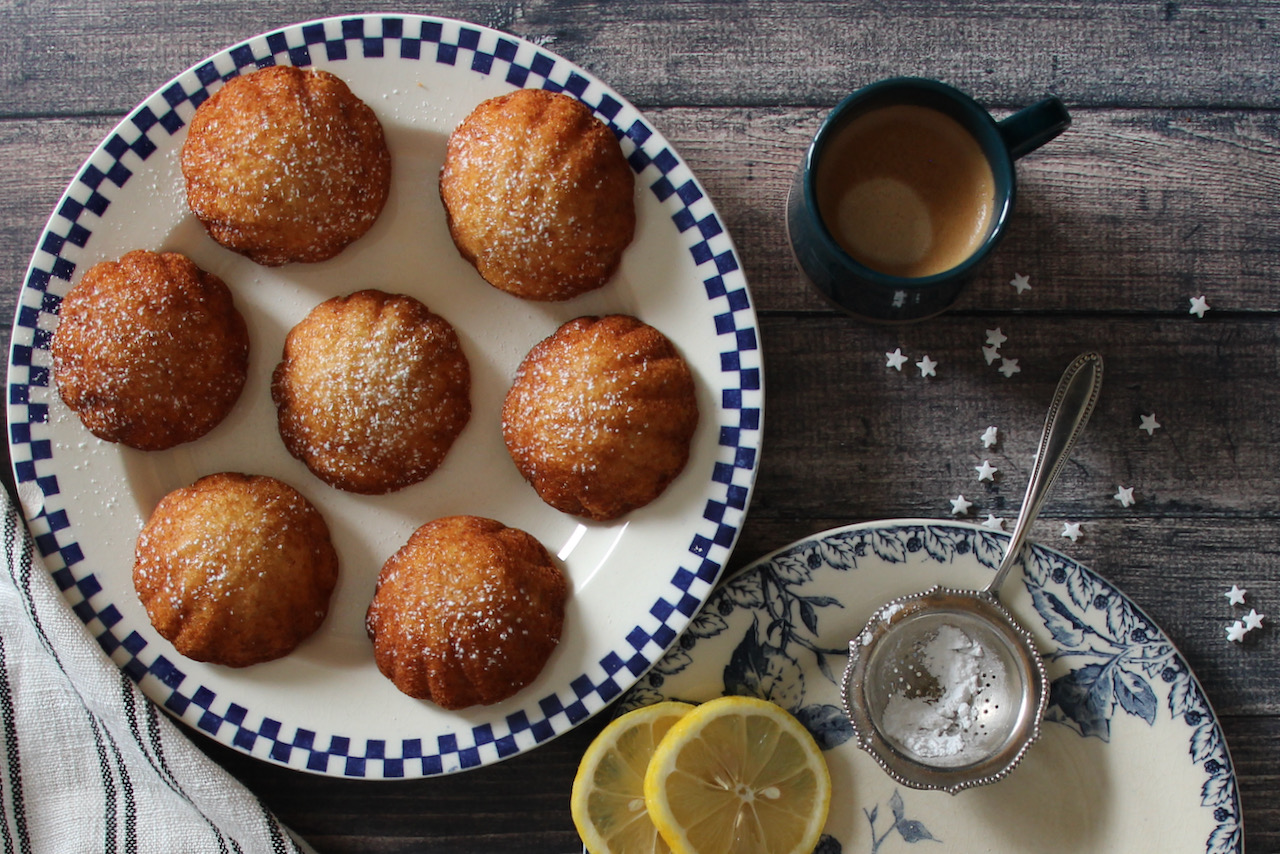 Print Recipe
Ingredients
1 cup plain yogurt

1/2 cup milk

1/2 cup vegetable oil

1 egg

1 cup sugar

2 cups all-purpose flour

1 tsp baking soda

1/2 cup ground almond

1 lemon
Instructions
1
Preheat your oven to 200 C / 390 F degrees.
2
Whisk the egg, yogurt, milk, vanilla, and vegetable oil until you get an homogeneous batter.
3
Add the sugar and combine.
4
Add the flour, ground almond, and baking soda and mix.
5
Add the lemon zests and the juice of half lemon. Combine.
7
Bake 16 minutes. Check baking with a toothpick: insert into the center, if it comes out clean it's baked. If not, bake another 1 or 2 minutes.
8
Cool in the pans for 2-3 minutes before removing to cool down completely on a grid.