Hello my friends!
Are you looking for an easy and yummy dessert recipe? Don't go anywhere! I've got what you need…
Here is my strawberry mousse!
Let's see the recipe, Chef!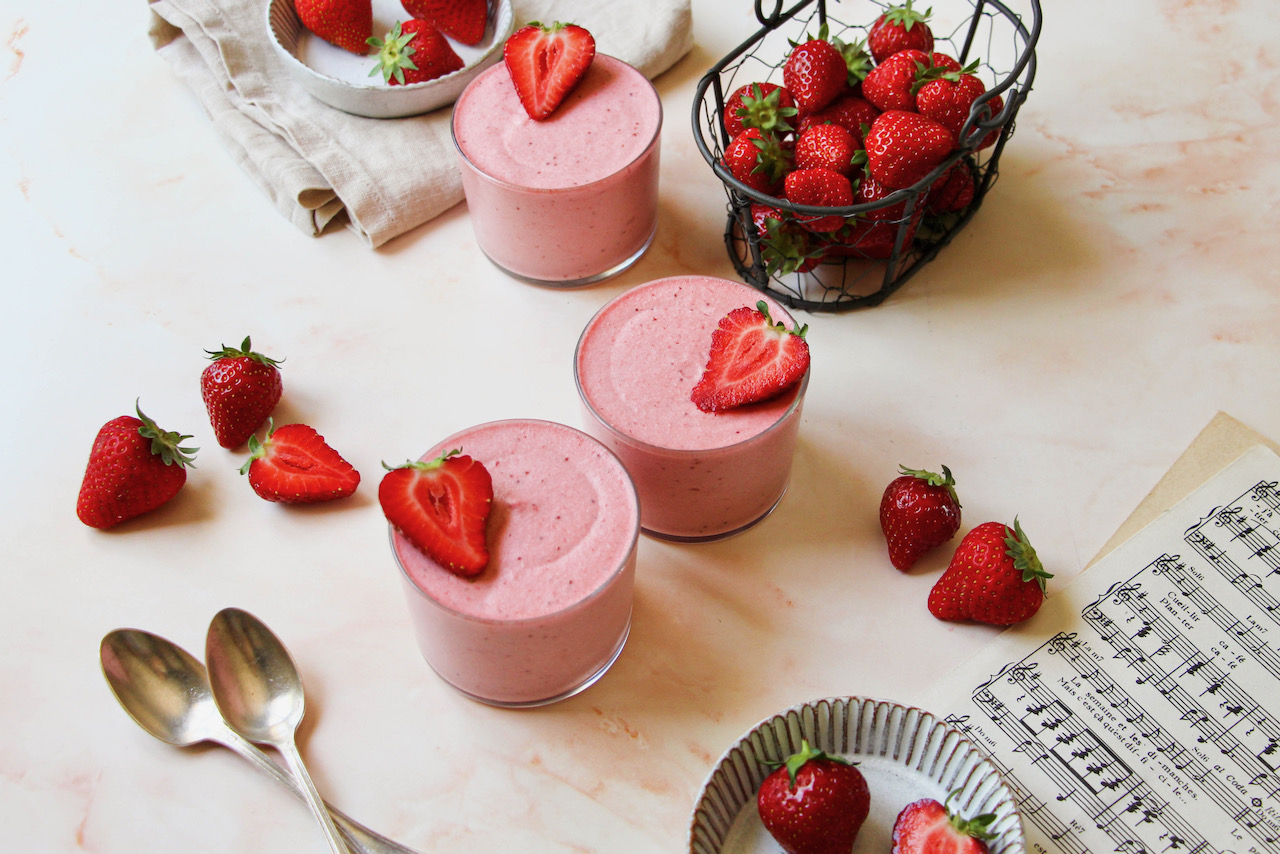 Print Recipe
Ingredients
300 g strawberries

50 g sugar

1g gelatine (optionnel)

1 lime zest

2 egg whites

250 g liquid cream (30% fat)
Instructions
1
Wash the strawberries and cut them in quarters.
2
Combine the strawberries and sugar in a sauce pan and cook for 10 minutes at medium heat.
3
In the meantime, soak the gelatine in cold water.
4
Mix the cooked strawberries with a blender, drain to remove the seeds.
5
Add the gelatine, combine and set aside in your fridge for 30 minutes.
6
Whisk the cream until firm.
7
Add it gently to the strawberries with a spatula.
8
Whisk the egg whites until firm, add them to the strawberry mix. Add the lime zest.
9
Pour into a bowl or individual jars.
10
Set aside 2 hours in your fridge before serving.