Hello my lovelies!
Are you ready for some yummyness? I'm sure you're going to love my moist chocolate and Nutella muffins!
Did I catch your attention? Interested?
Let's see the recipe, Chef!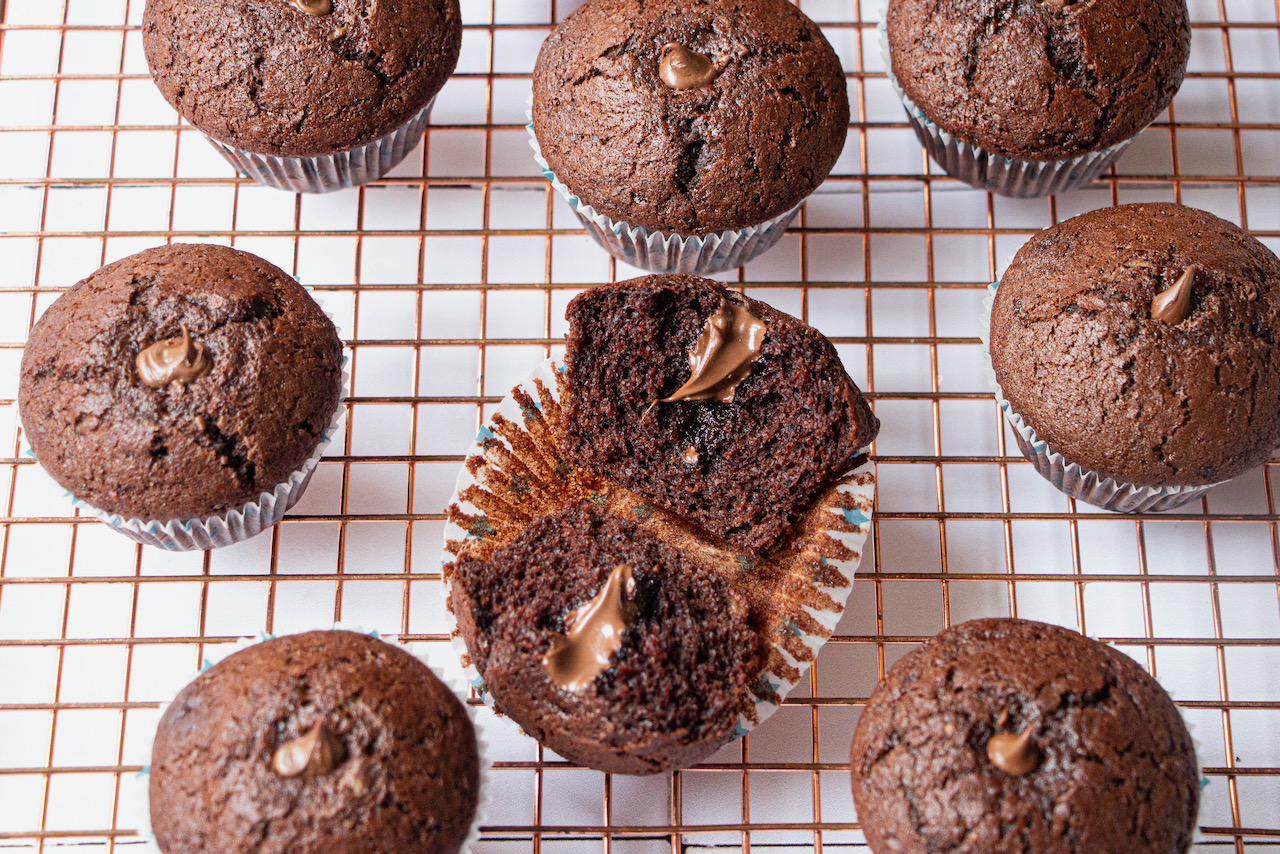 Print Recipe
Moist Chocolate and Nutella Muffins
Ingredients
165 g flour

7 g baking powder

1/2 tsp flower salt

3 tbsp unsweetened cocoa

1 ripe banana

120 g brown sugar

100 g milk

90 g sunflower oil

1 tsp liquid vanilla extract

2 tbsp Nutella
Instructions
1
Preheat your oven at 200 C / 392 F degrees.
2
Combine the flour, salt, baking powder and cocoa.
3
Crush the banana with a fork.
4
Add the milk, oil and vanilla. Combine.
5
Pour the powders and combine until homogeneous.
6
Pour the batter into your muffins cups.
7
Pipe Nutella in the center of the muffins.