I hesitated… It was so simple that I really asked myself whether it was supposed to be categorized as recipe on a food blog…
And I took another bite…
Hence my coriander scrambled eggs!
One can not eat rich meals all the time, desserts, brioches and so on without keeping a good food balance from time to time…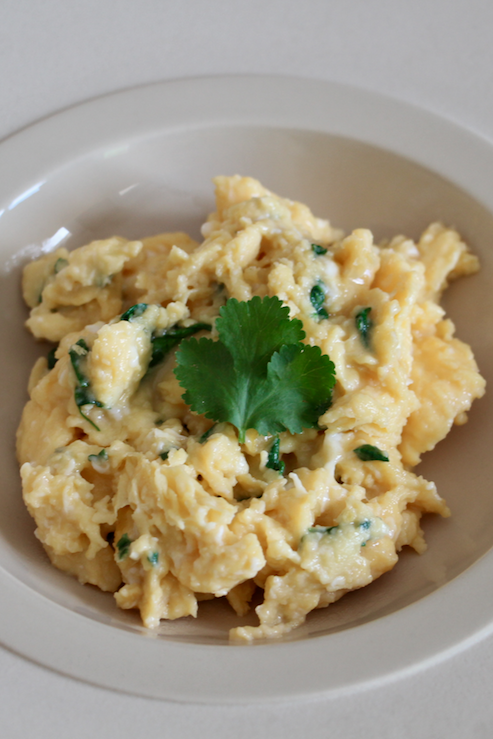 Yes I'm concerned, you can easily get it when you see all my posts (since, I might say it again,  everything on the blog was made by me, photographed by me, and eaten by my family and close ones!!).
(Presentation: Gourmet Bahia plate by Degrenne)
In short, I have to eat light from time to time… without fat but with taste! (thank you coriander!!)
So today I made coriander scrambled eggs with a good lettuce.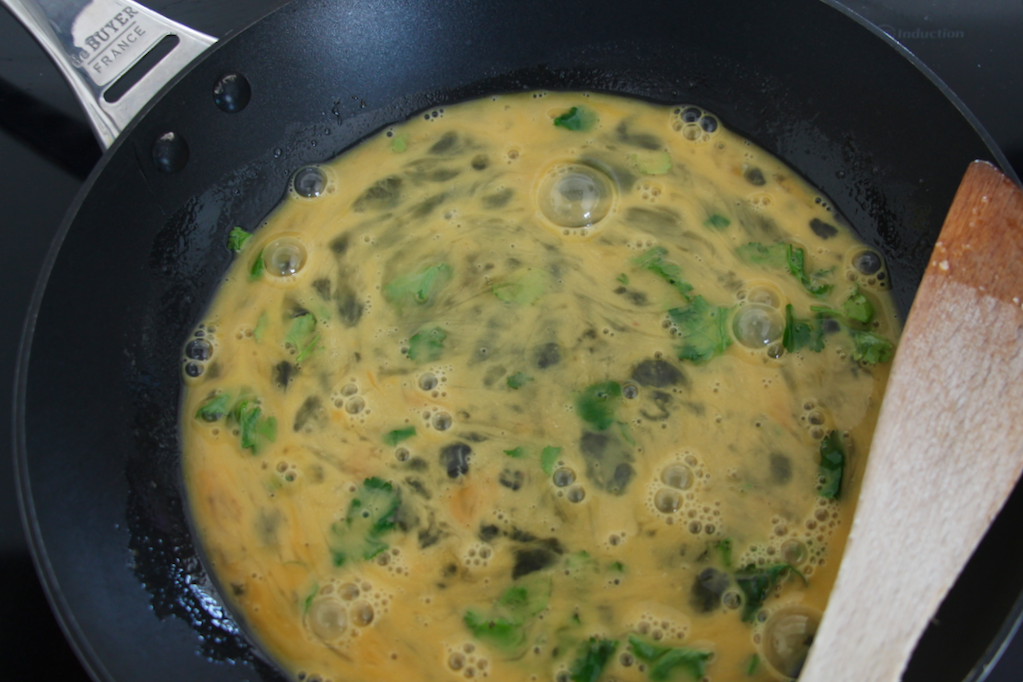 The utensils:
An anti adhesive frying pan (like the ones with Teflon)
And a spatula.
Let's do this!
The recipe, Chef!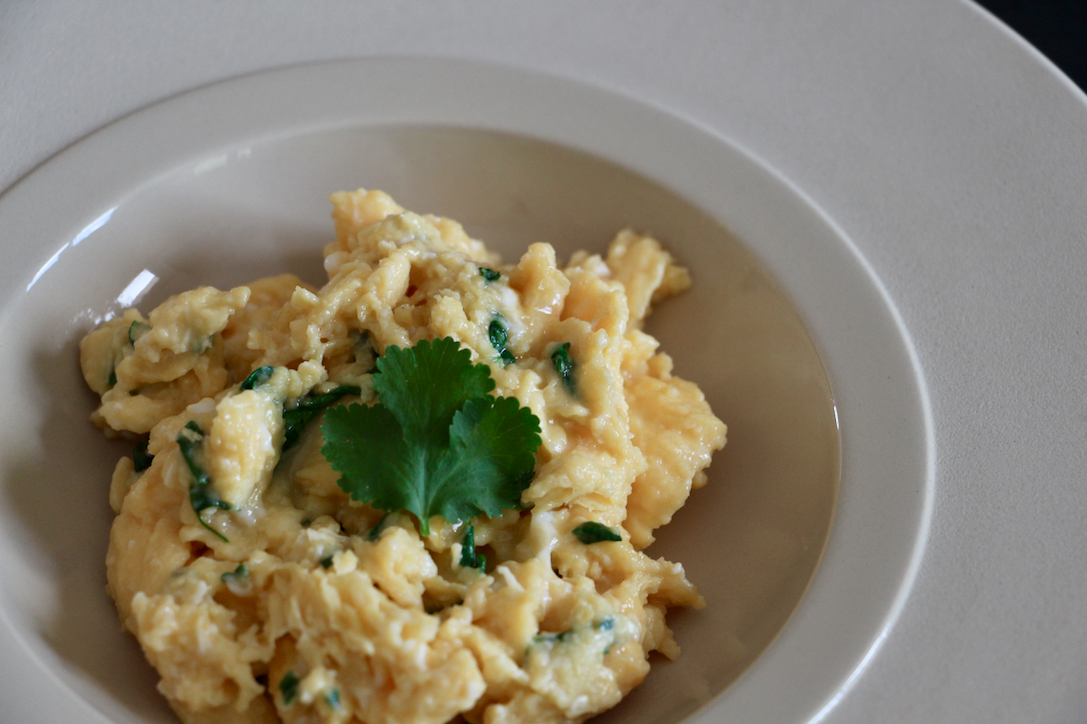 Print Recipe
Ingredients
2 eggs
8 coriander leaves
1 pinch flower salt
1 pinch pepper
Instructions
1
Break the egg shells and pour the eggs in your frying pan.
2
Heat the frying pan at medium heat.
3
Add the chopped coriander leaves, flower salt and keep mixing with your spatula.
4
Remove from the heat when eggs are thickened (yet not dry) and no visible liquid egg remains.