Hello my friends!
Who isn't fan of Italian cuisine? That's what I thought, nobody raised a hand ! 😉 That's perfect since today's recipe comes directly from Milano! We will cook the famous osso buco!
Let's see the recipe, Chef !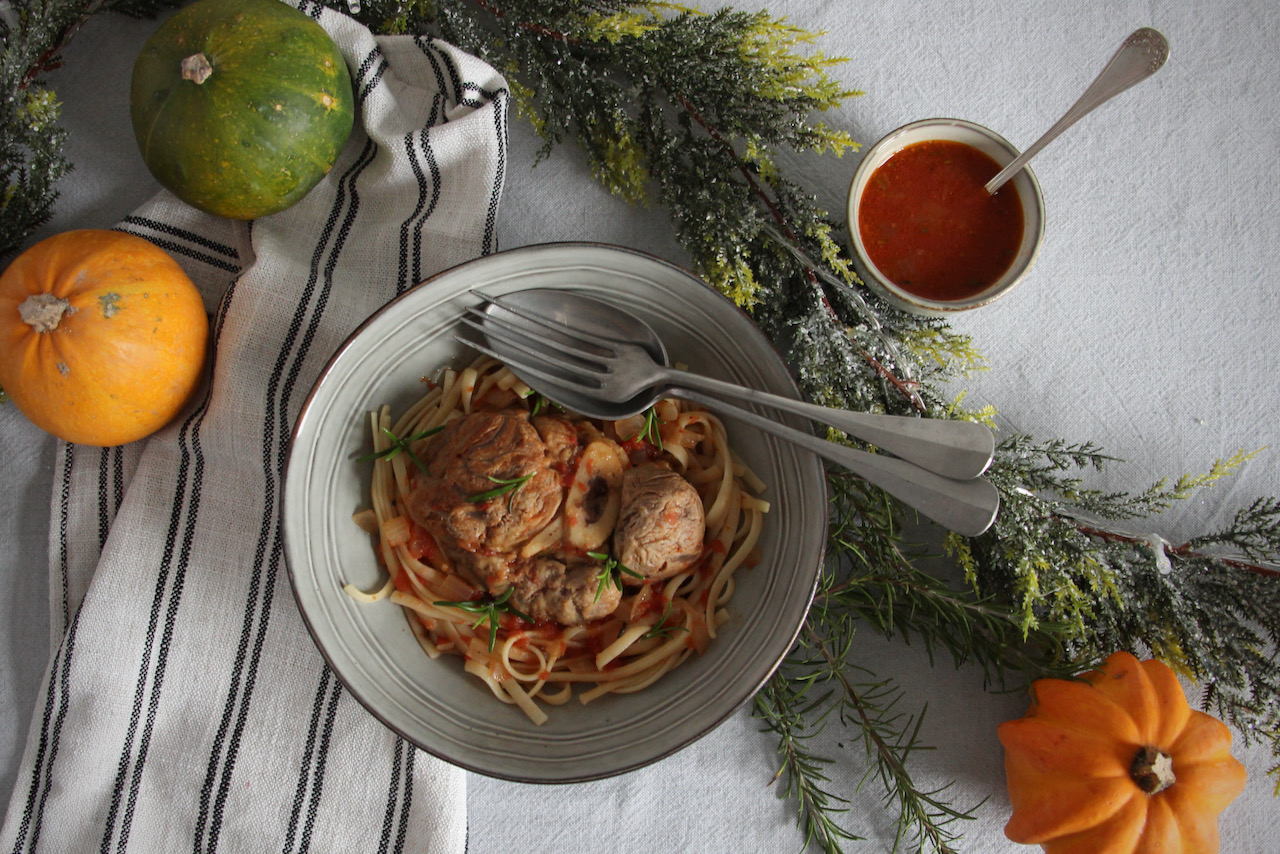 Print Recipe
Ingredients
1 large onion

6 tbsp olive oil

40 g butter

6 slices veal shank

40 g flour

2 garlic cloves

2 fresh rosemary stalks

30 cl white wine

0,5 l veal broth

400 g tomato pulp

1 tsp red mild pepper

Salt

Pepper

Lemon zests (optional)
Instructions
1
Heat 3 tbsp olive oil and 20 g butter in a large cast iron cocotte.
2
Stir fry the minced onion for 2-3 minutes. Set aside in a plate.
3
Heat the remaining 3 tbsp olive oil and 20 g butter in the same cocotte.
4
Flour the veal shank slices and stir fry until golden on each side.
5
Add the onion back and pour the white wine.
6
When the wine makes bubbles, add the grated garlic, veal broth, finely chopped rosemary, tomato pulp, red mild pepper.
7
Season to taste with salt and pepper.
8
Cook with lid for 2 hours at low heat.
9
Check seasoning during cooking, add water if the sauce is too thick.
10
Turn the veal slices upside down to avoid sticking to the bottom of the cocotte.
11
Serve with lemon zests if you want.