Hello food lovers!
I may have said it already, but lately I've been testing quite a few recipes, and I travel through them!
Let's go to Maghreb with this chicken and almond!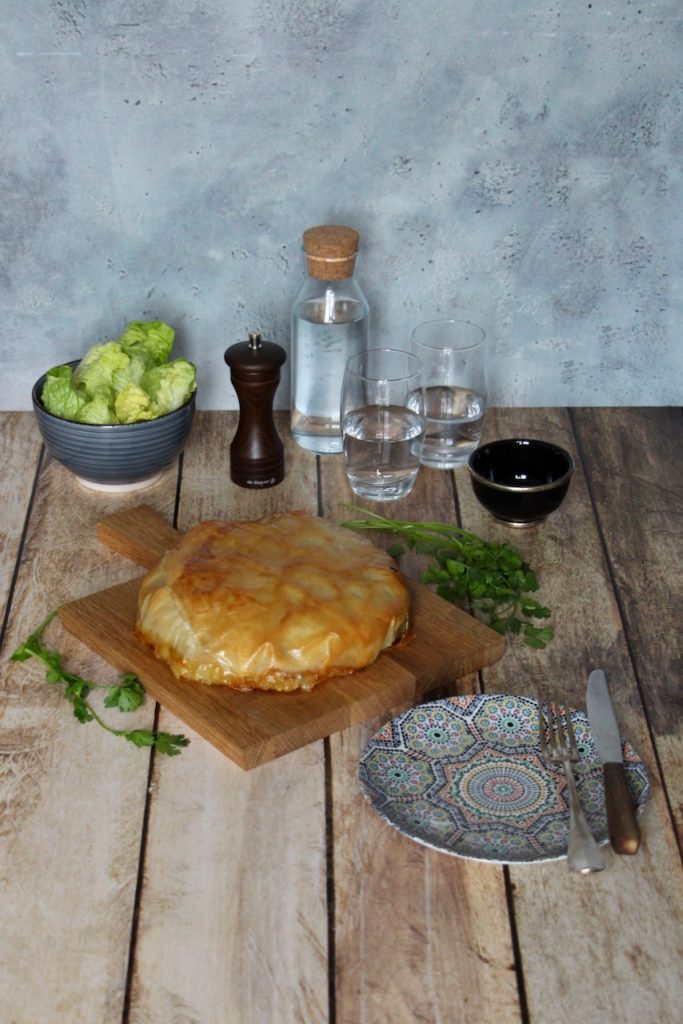 It's a dish I had in mind for a while,  I have yummy memories of pastillas eaten in Marrakech that still make me smile… So it was high time that I tried one and that I added the chicken and almond pastilla to the blog!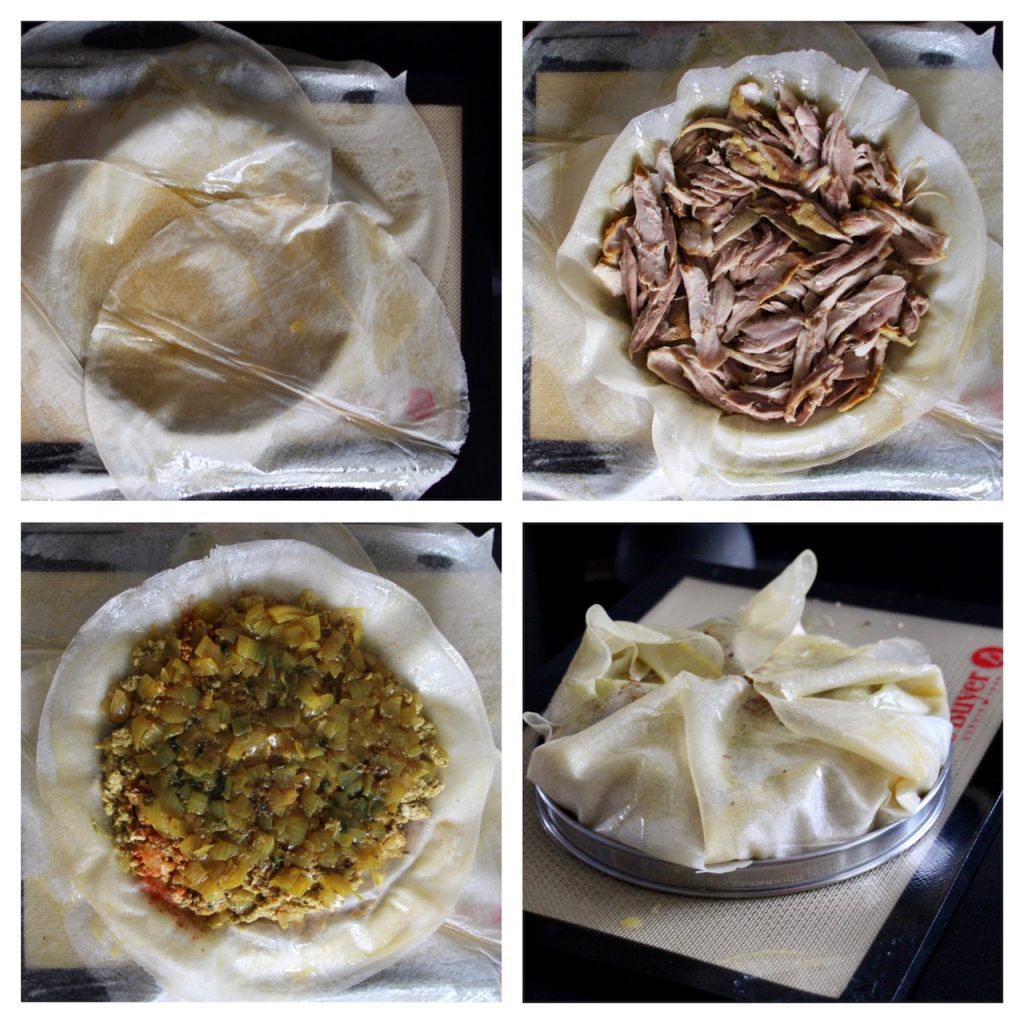 As it often happens with traditional dishes, there are discussions about the origins… Here we have two options: one arguing it's a Spanish dish (the pastilla would have been brought to Maghreb by the Maures at the end of the 15th century), the other stating that it's a berbere dish.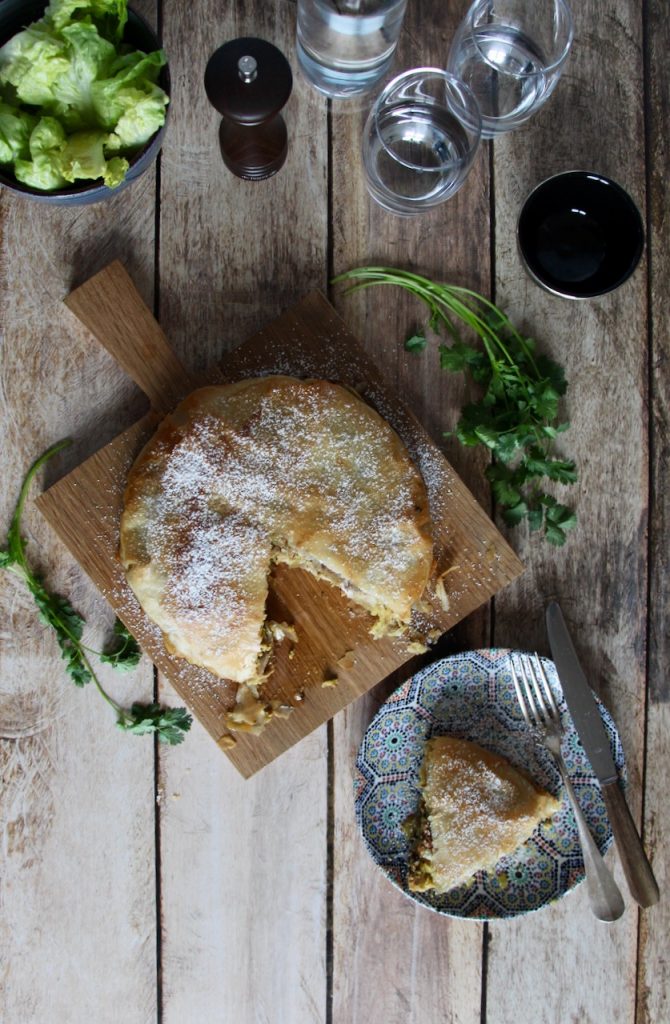 Anyway… The pastilla is a kind of pie made with crisp pastry, with onions, originally with pigeons (or chicken, guinea fowl, or, more recently, seafood or vegetables for a vegetarian version), with parsley, coriander, eggs and almonds, a mix of sweet and savory with a touch of cinnamon. It is often served for celebration meals, just before the main dish.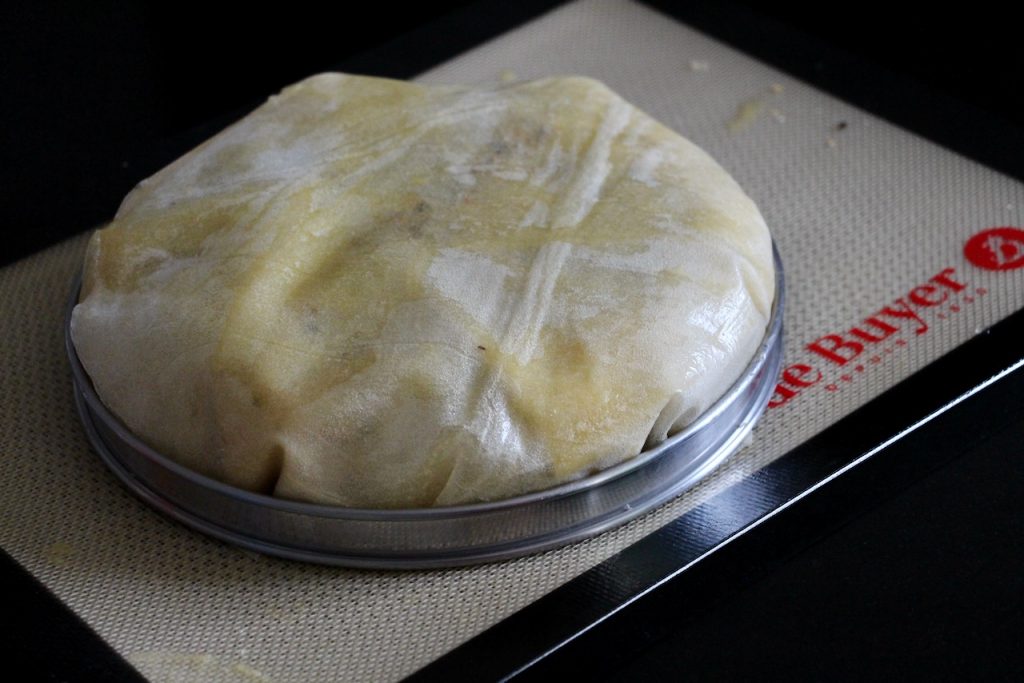 My chicken and almond pastilla will be a starter or a main dish (that's how I served it, just with a lettuce salad on the side).