Hello my friends!
You know I love pavlova, and I make several versions depending on the season.
Today, let's bring strawberries and raspberries on the table!
Here is my red fruits and lime pavlova!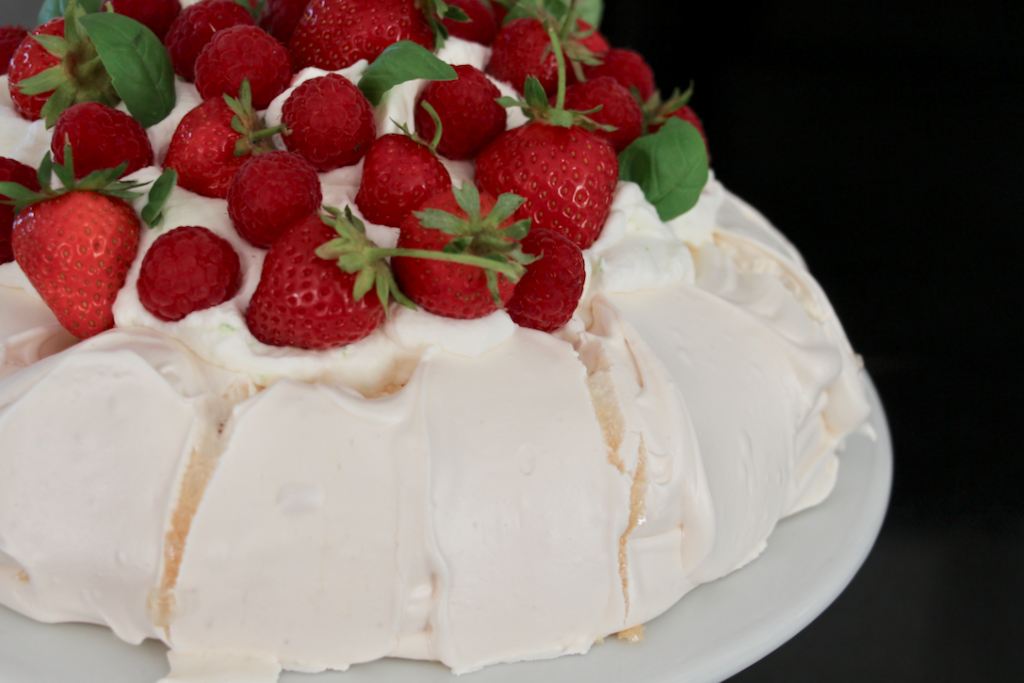 I won't make a long speech here, but I will just focus on 2-3 good advices.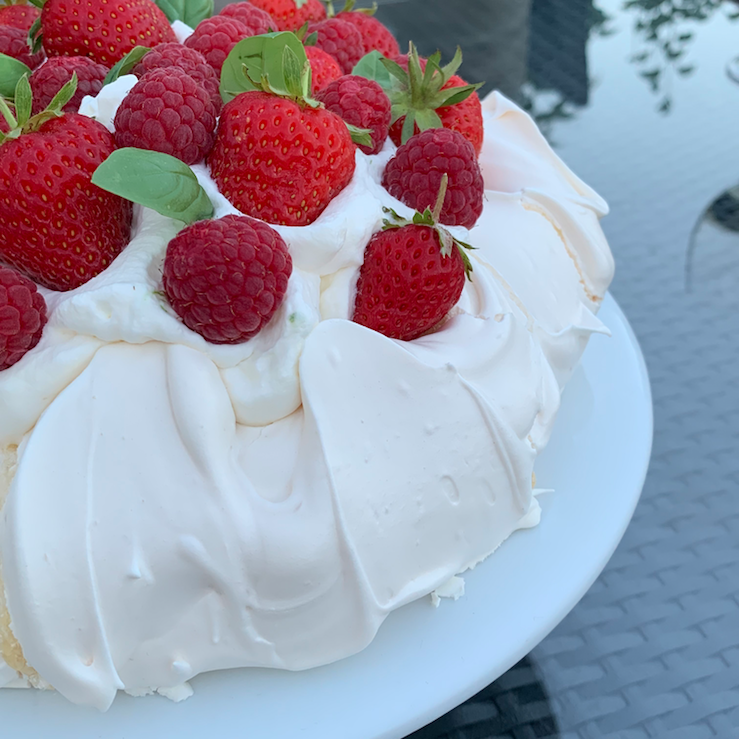 First of all, you are going to make a very firm meringue. In order to do so, you will need a good food processor such as my kMix by Kenwood for instance or a hand mixer with whisks.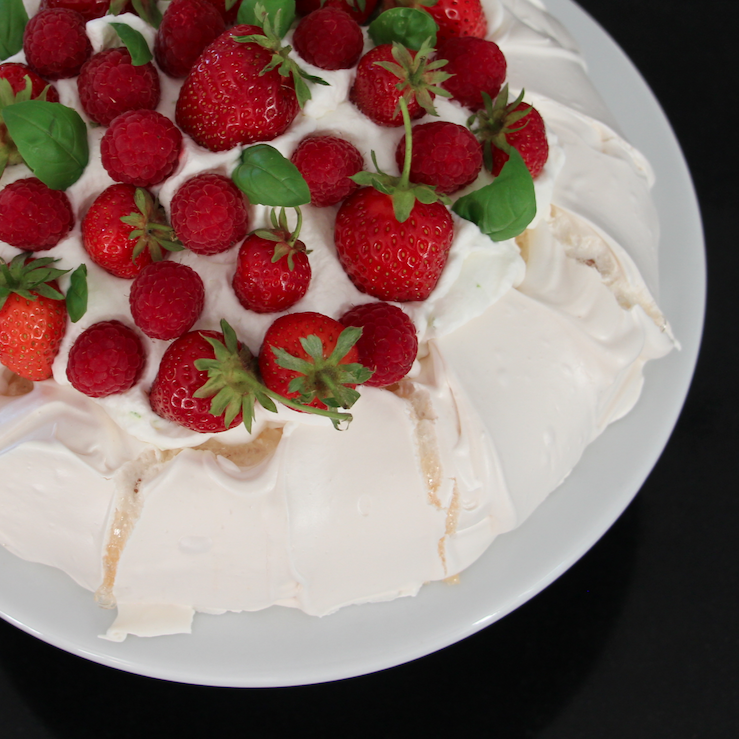 I do not really recommend the Thermomix for this recipe since I always find that the meringue isn't firm enough. It's up to you though…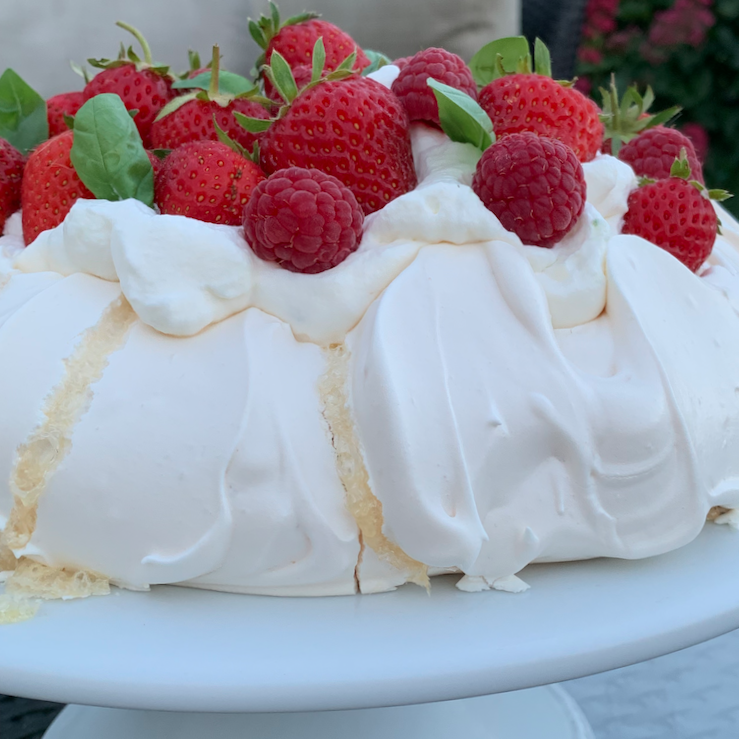 My meringue recipe is very simple. No need to add salt, or lemon or any other additive that is supposed to help with making it firm…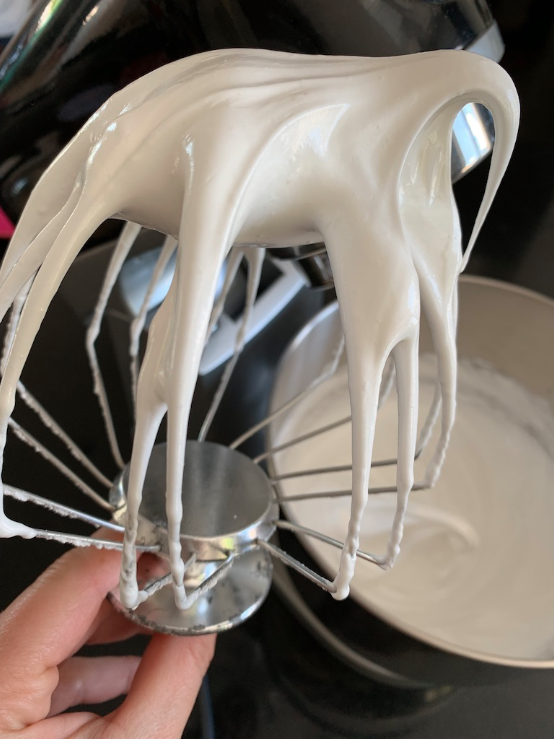 You will need eggs whites (not necessarily super fresh ones, you can take the one "resting" in your fridge), caster sugar and icing sugar. That's all!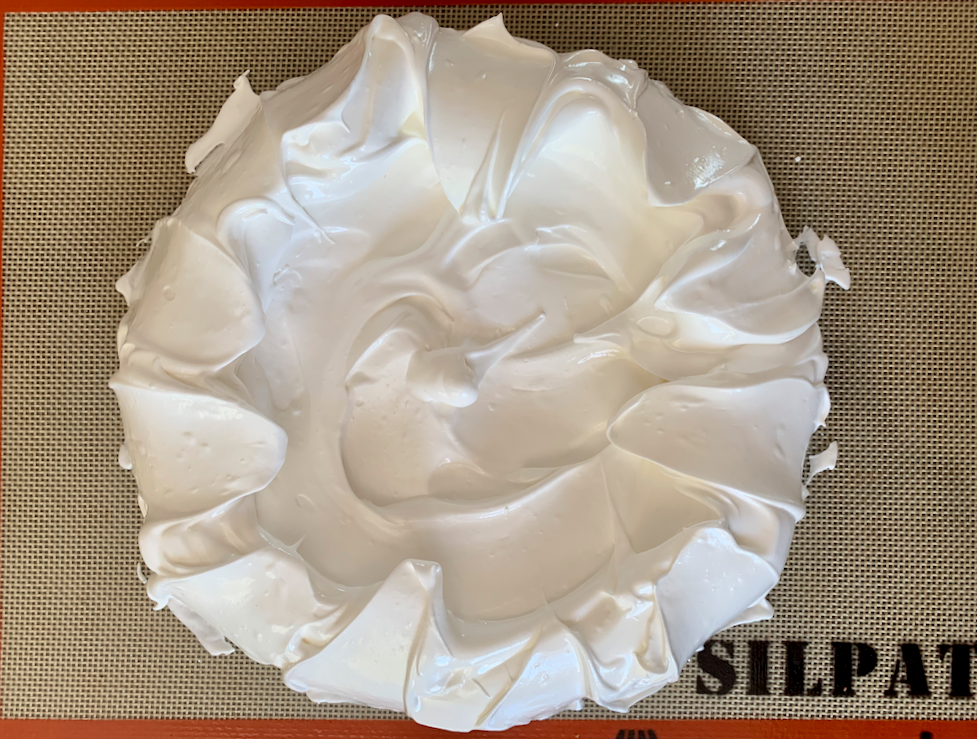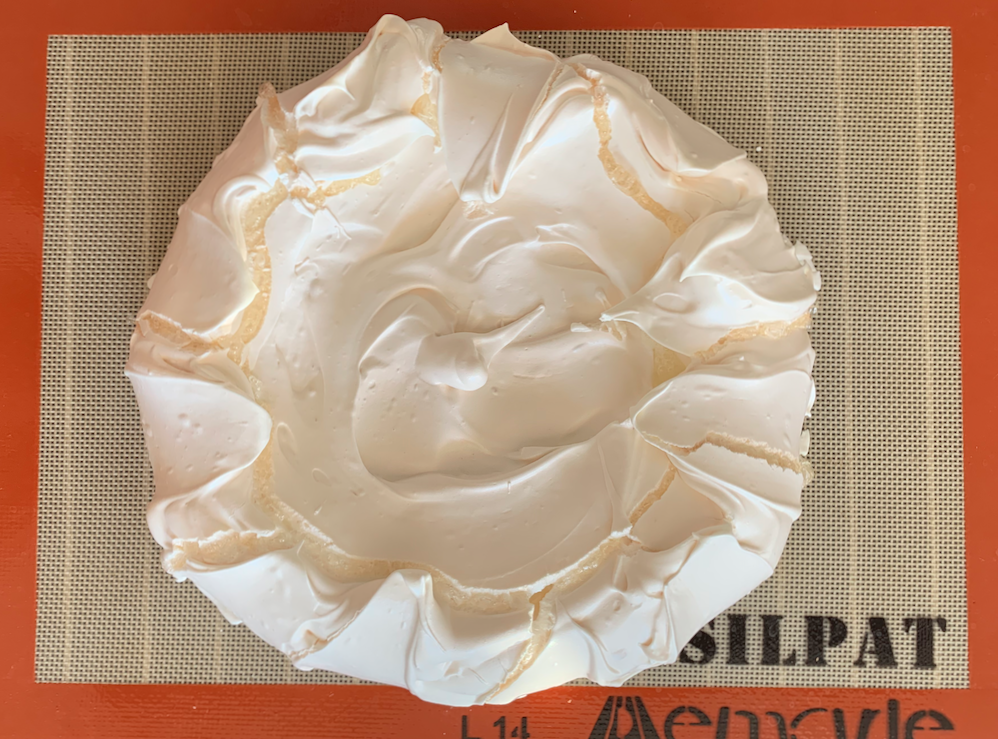 Then you will make a very firm chantilly cream with little sugar added (the meringue is already very sweet) and with lime zest. You will see that the combination of red fruits and lime is amazingly good!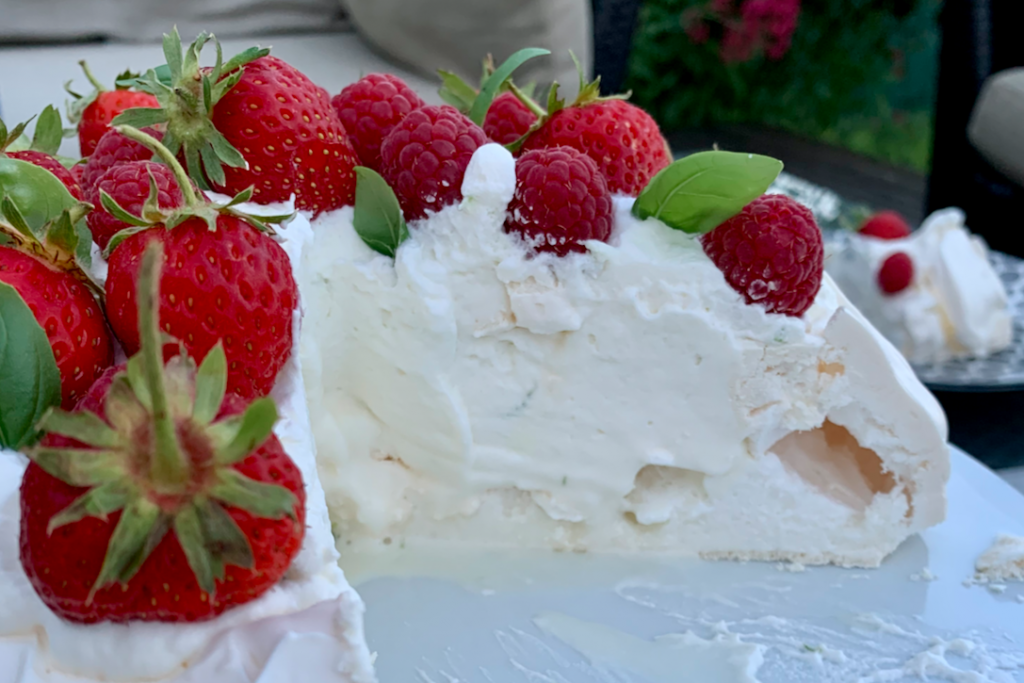 And finally, you will add a few leaves of basil. I take the little ones because they are thiner and more tender. Their flavor will add the perfect final touch to this easy to make dessert, yet super good looking and quite stunning.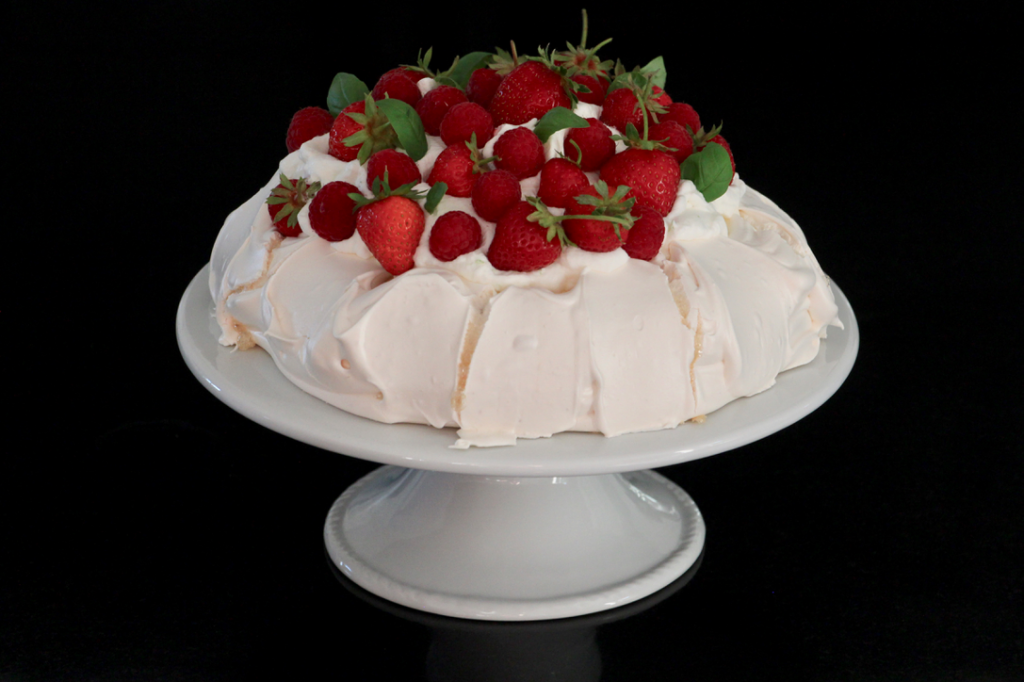 See by yourself… 😉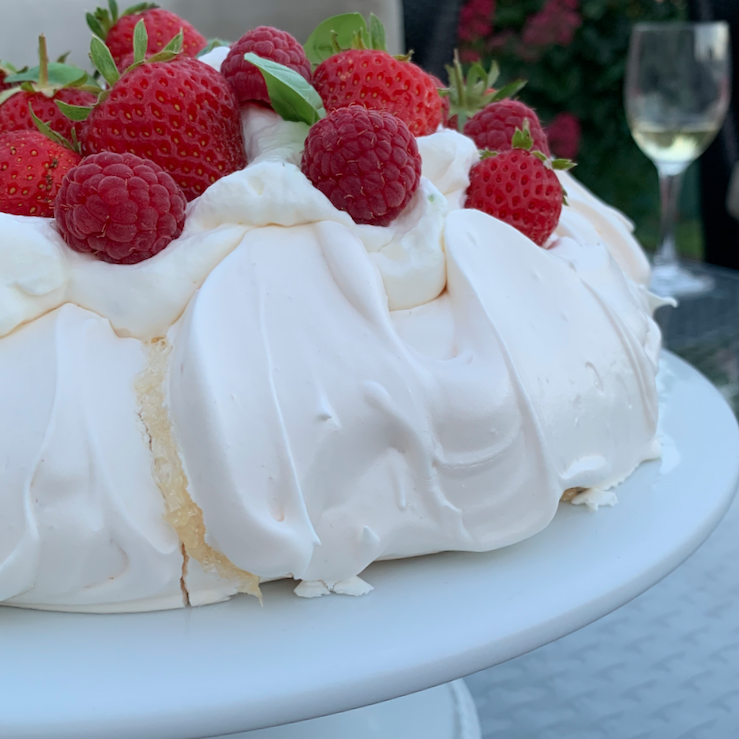 To summarize, you will need:
A good food processor or a hand mixer with whisks,
A spatula,
And a zest grater.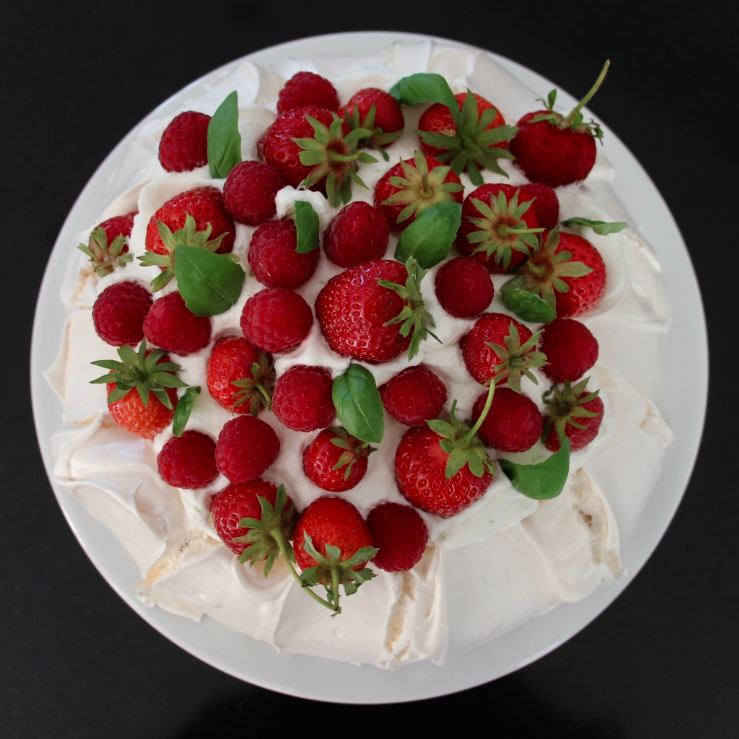 Shall we now?
The recipe, Chef!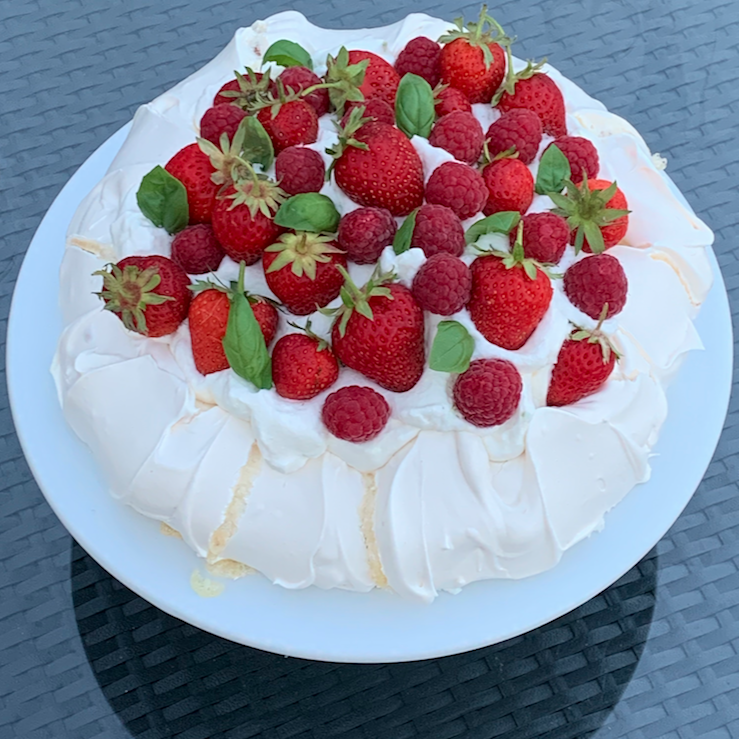 Print Recipe
Red Fruits and Lime Pavlova
Ingredients
150 g egg whites (4 whites)

150 g caster sugar

150 g icing sugar

150 g strawberries

100 g raspberries

20 cl liquid cream (30% fat)

2 tablespoons icing sugar

1 lime zest

A few little leaves of basil
Instructions
1
Pre-heat your oven at 100 degrees.
2
Pour your egg whites (at room temperature) in your foodprocessor.
3
Take the whisk and start your foodprocessor at speed 4 (on a scale from 1 to 6).
4
When the whites start to be foamy, add little by little the caster sugar (in 3 or 4 times).
5
Keep on whipping for 5 minutes until you get a compact mixture.
6
Sift the 150 g of iced sugar and add it gently while whisking at speed 2.
7
Pour the meringue on a silicon baking mat or a sheet of baking paper and make the pavlova shape (I use a spatula in upward motions from the bottom of the meringue).
9
Make a chantilly cream: whip the cream, add the iced sugar and whisk at speed 2.
10
Spread the chantilly cream on top of your cold meringue.
11
Add lime zest and mix gently with a spatula.
12
Place fruits and basil leaves.
13
Serve or set aside in the fridge.