Hello my lovelies!
So today, I'm going back to my childhood. Simple as it is! I'm 8 years old again.
And since I'm 8 years old, I will introduce a recipe that you can easily do with your children as a holiday or weekend activity. You can even subcontract the task to your kids and wait to be served!! This recipe is my grandma's baked apples!
It is a really cheap dessert, super easy to bake, and perfect for the season! The big advantage of those baked apples is that you always have all the ingredients at home. You can bake them whenever you want.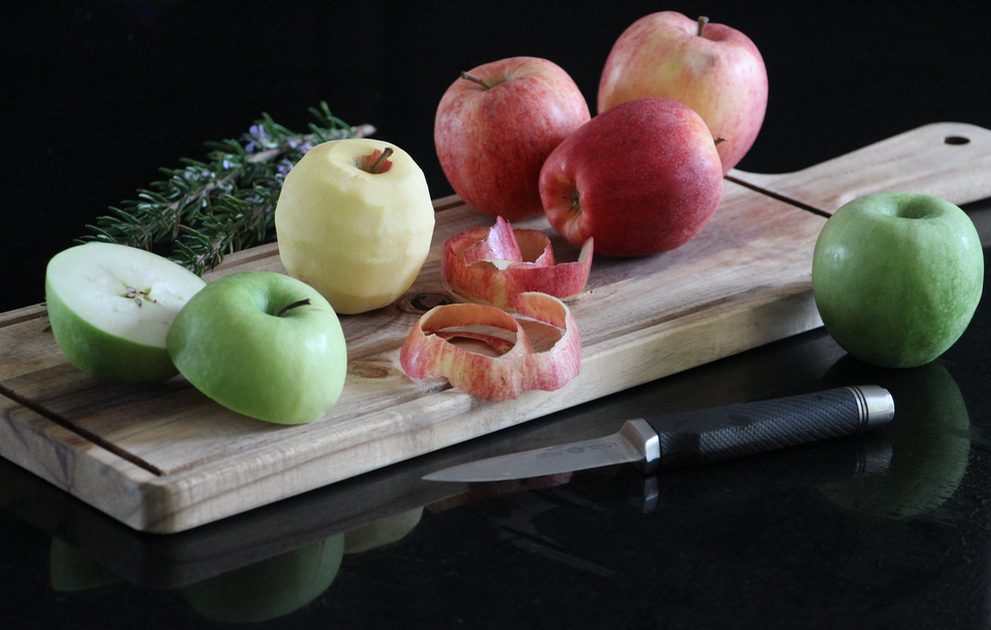 You are going to enjoy so much the sweetness of the baked apple, you are going to love the chocolate and quince jelly mixture (of course there is chocolate in this recipe ! What did you really expect from me ??).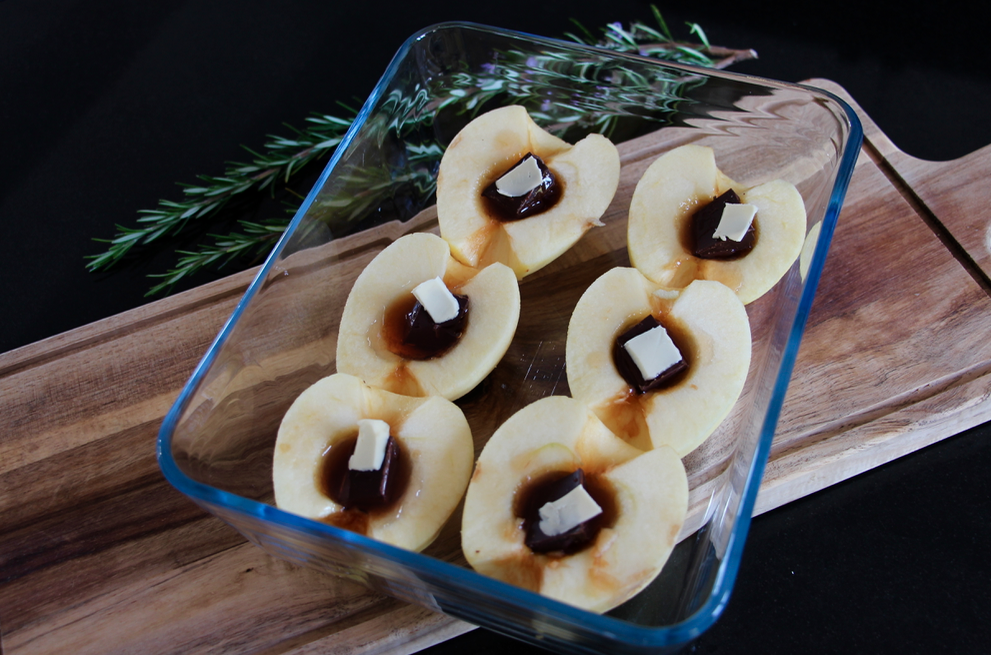 To make it a more sophisticated dessert, you can add a scoop of vanilla icecream and a crunchy hazelnut tile.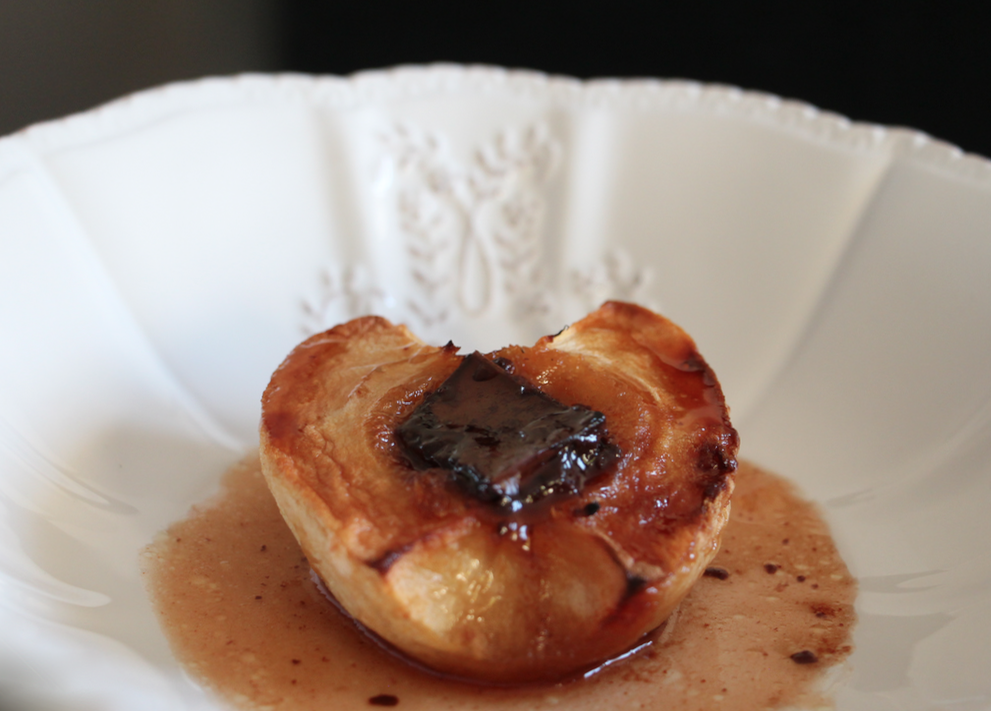 Enough with the talking ! The recipe, Chef !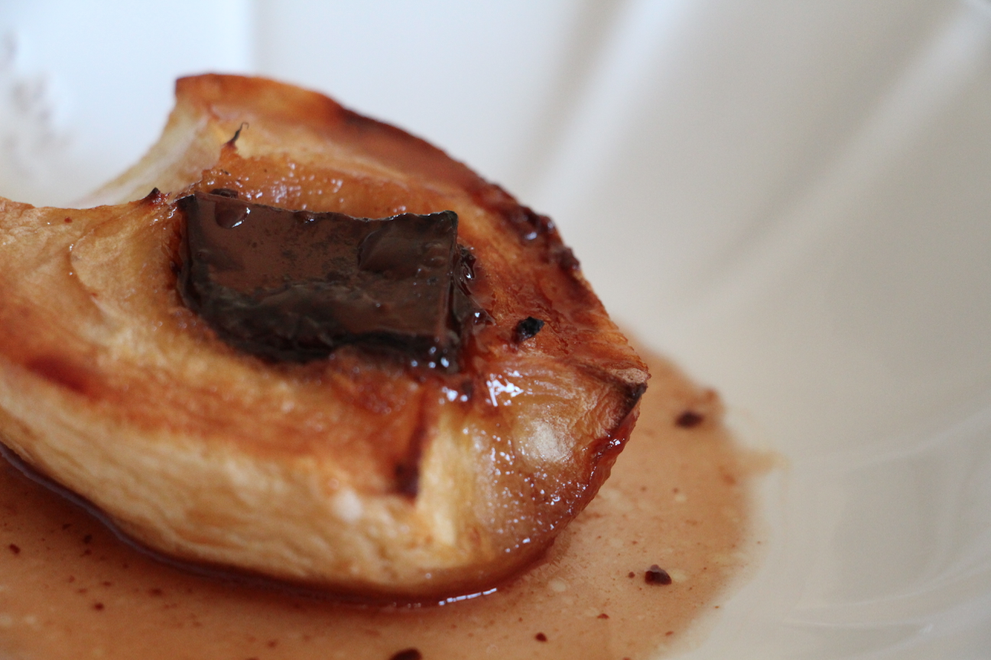 Print Recipe
Ingredients
6 apples

150 g quince jelly

22 pieces of dark chocolate

10 g butter (optional)
Instructions
1
Preheat your oven at 190 degrees.
2
Peel your apples, cut them in half and remove the center.
3
Place them in two gratin dishes.
4
Place a chocolate piece in the center of each half-apple.
5
Add a teaspoon of quince jelly over each chocolate piece.
6
Add a thin layer of butter on each half-apple.
7
Pour the rest of the jelly in both dishes.
8
Add the remaing chocolate as well.
9
Pour 1/2 glass of water in each dish.
11
Serve while still lukewarm.
Notes
You can replace the quince jelly by apricot jam.
Enregistrer
Enregistrer
Enregistrer
Enregistrer