How many times do you tell yourself  "I always cook the same dishes" ? I think that the answer to this question might be "each time I cook" !
So to change a little bit, and keeping it simple, there is a trick: spices! Change the seasoning of your dish and you will have something completely different in your plate.
Today, let's make a creamy chicken with cumin.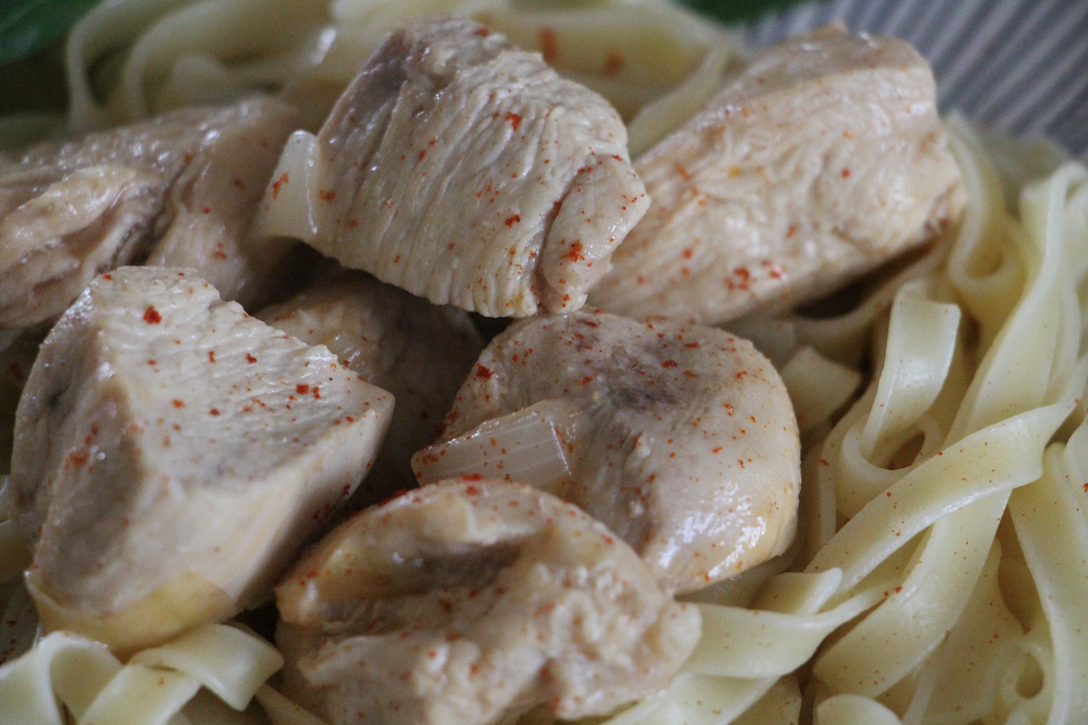 This recipe is quite easy to cook. Preparation doesn't take long (around 15 minutes), after you will just have to leave it to stew… The spices, from Albert Ménès as far as I'm concerned, will make your meal special.
I used chicken fillets for my recipe (because that's what I had in my fridge!!), but you can cook the whole chicken if you want, or just thighs. It's completely up to you!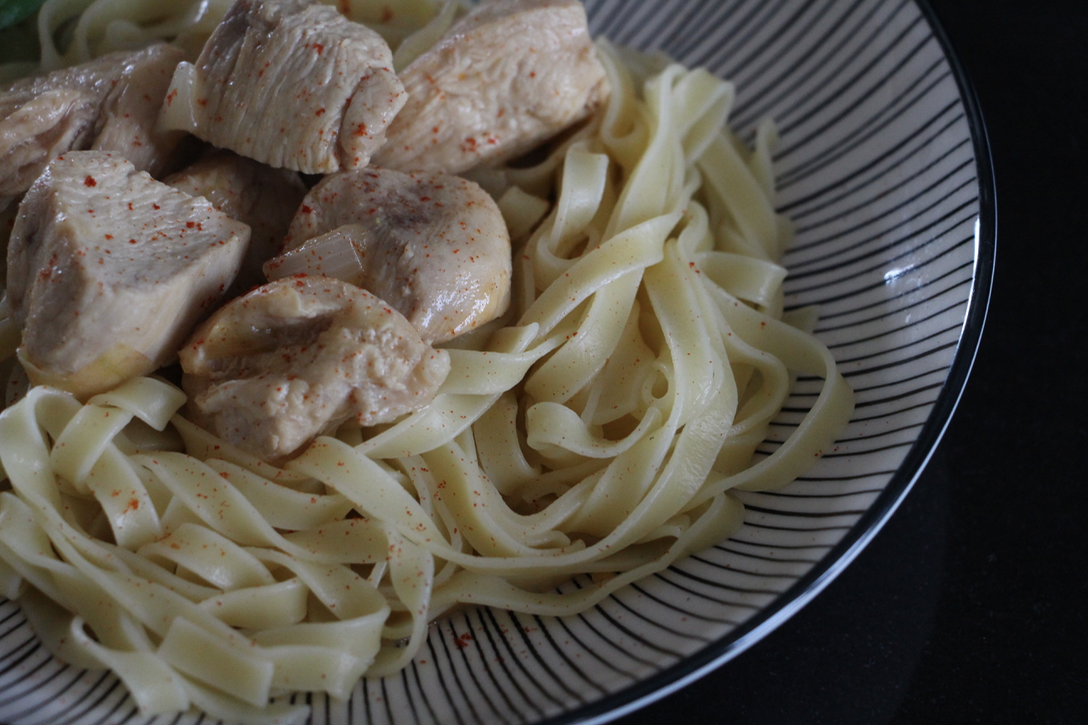 And for the side dish, I chose tagliatelles but you can be creative: steamed cauliflower, purees , celery tagliatelles, carrots, …
Let's go to the kitchen! The recipe, Chef!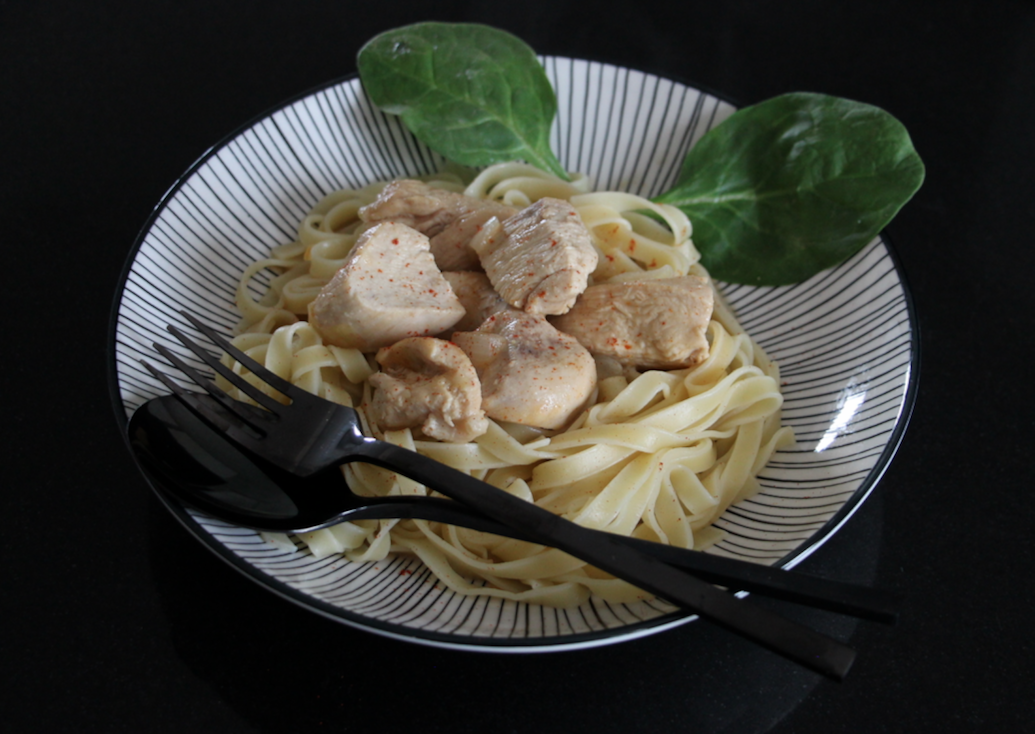 Print Recipe
Creamy Chicken with Cumin
Ingredients
1 kg chicken fillets
1 big onion
5 minced cloves of garlic
2 teaspoons of ground cumin
1/2 teaspoon of ground ginger
1/2 teaspoon of ground coriander
1/2 teaspoon of paprika
3 tablespoons of olive oil
20 g butter
1 l chicken broth (1 chicken stock cube in 1 l of boiling water)
1 or 2 tablespoons of cream
Salt
White pepper
25 gr butter
25 gr flour
Instructions
2
Stir fry the meat with the oil and 20 g of butter in a cast iron cocotte.
4
Add the minced onion, garlic, pepper, ginger, paprika, coriander and cumin in your cocotte.
5
Pour a ladder of broth and, with a spatula, mix with the juices.
6
Add the meat and the rest of the broth.
7
Let cook at low heat for at least 45 minutes.
8
In a sauce pan, melt gently the 25 g of butter and add the flour. Cook at medium heat for 2 minutes while whisking.
9
Add a ladder of sauce taken from your cocotte. Mix.
10
Start again 3 or 4 times.
11
Pour this sauce in your cocotte and mix gently.
12
Adjust seasoning with salt, pepper and cumin. Add the cream.
Notes
I only add salt at the end of the recipe because most of the time the broth is salted. You can slow cook your stew longer if you want, it will be even better !