Appetizer addict, yes I am … I'm even considering writing a memoire on this topic, I'm pretty sure I could write a worldwide best seller!! 😉
So, as I am always looking for new recipes to post for you, here are today my super easy to make tuna rillettes!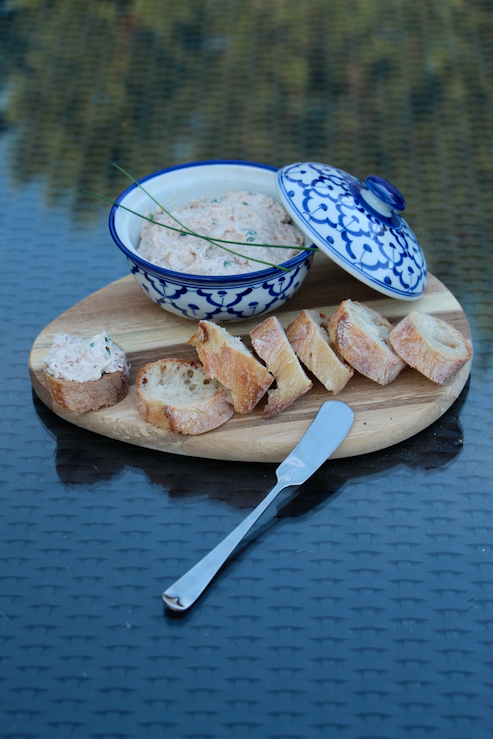 This recipe is so easy, sooo easy!!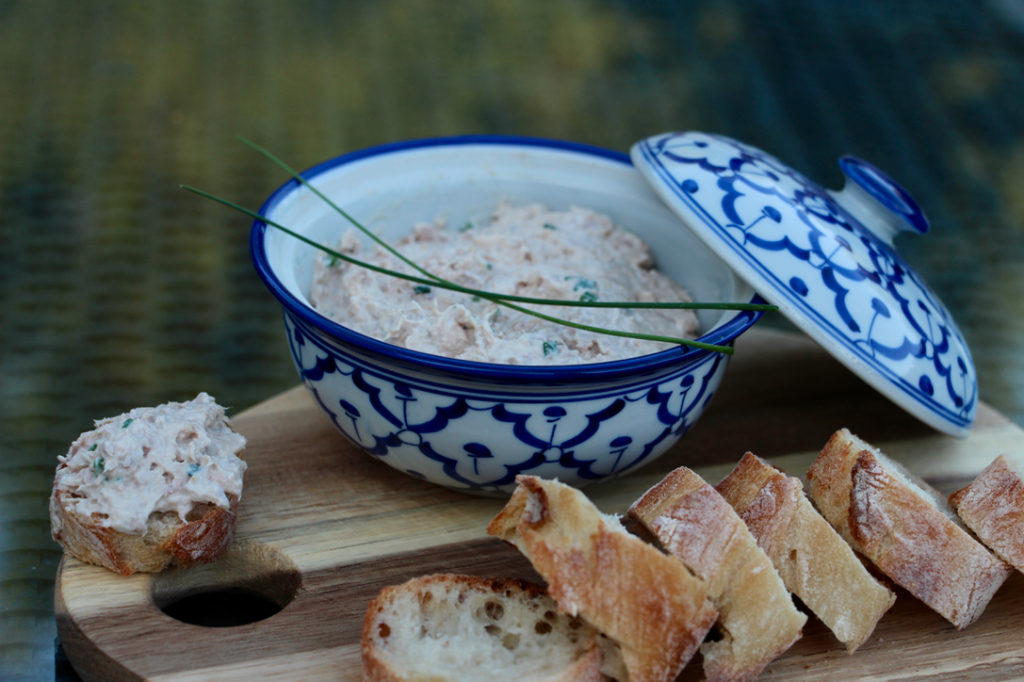 I can make a promise: start a count down of 5 minutes on your smartphone when you start making the recipe, you will finish before the ring tone!! Or else, leave a complaint in the comment section!! 😉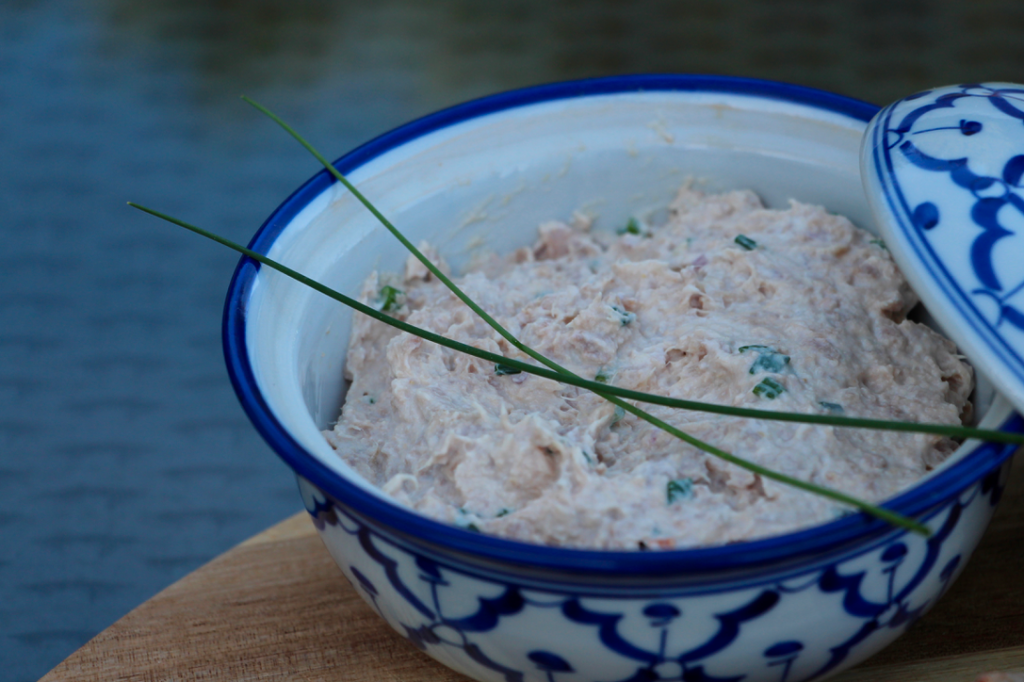 I was saying … tuna rillettes… To spread on fresh or grilled slices of bread, as a dip sauce for any kind of vegetables (I love the combo with carrots), or in a good sandwich with lettuce, tomato, cucumber, etc…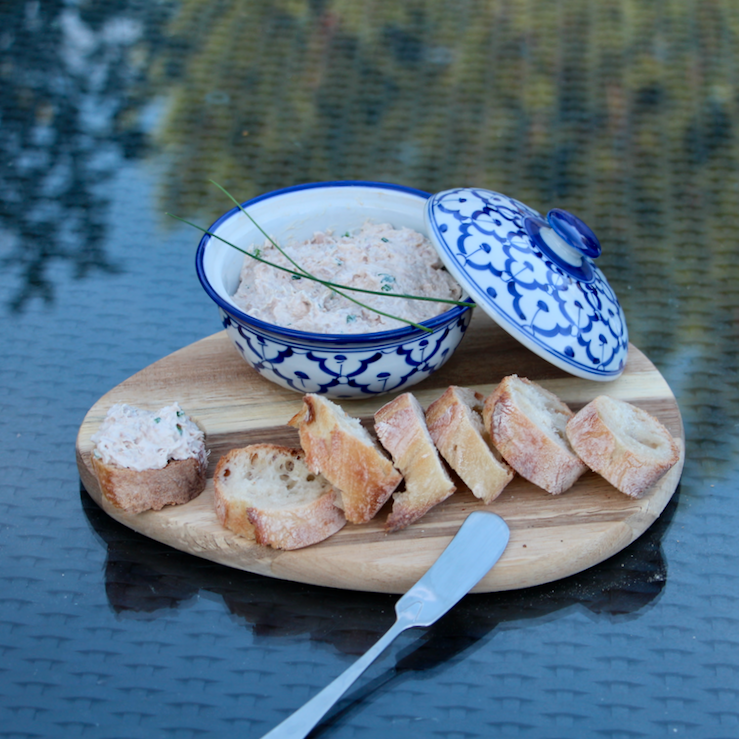 You get it, those tuna rillettes are really delicious!! And if you're planning to make a buffet, you can make the rillettes the day before (and save the precious 5 minutes I was mentionning earlier!!).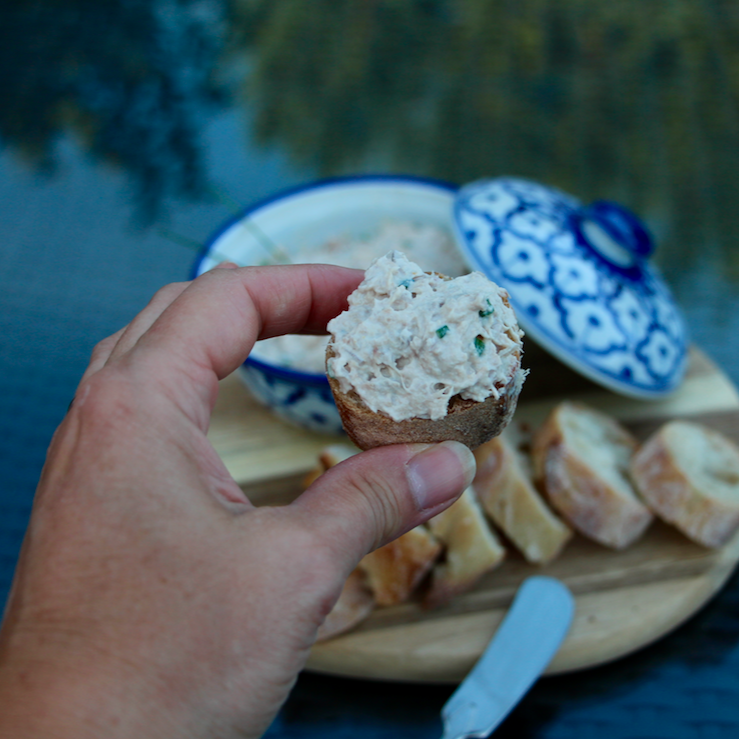 The utensils (as always I make a list but honestly…) :
A cutting board and a sharp knife,
A bowl
And a fork!!! Tadaaaa !!!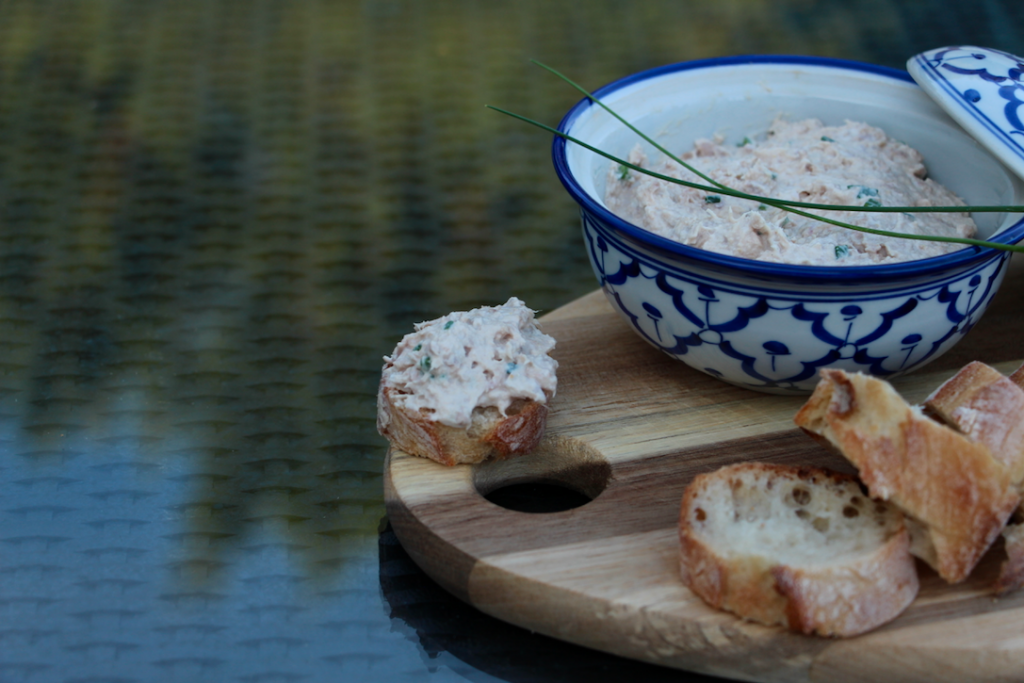 Cut it short Emma! The recipe, Chef!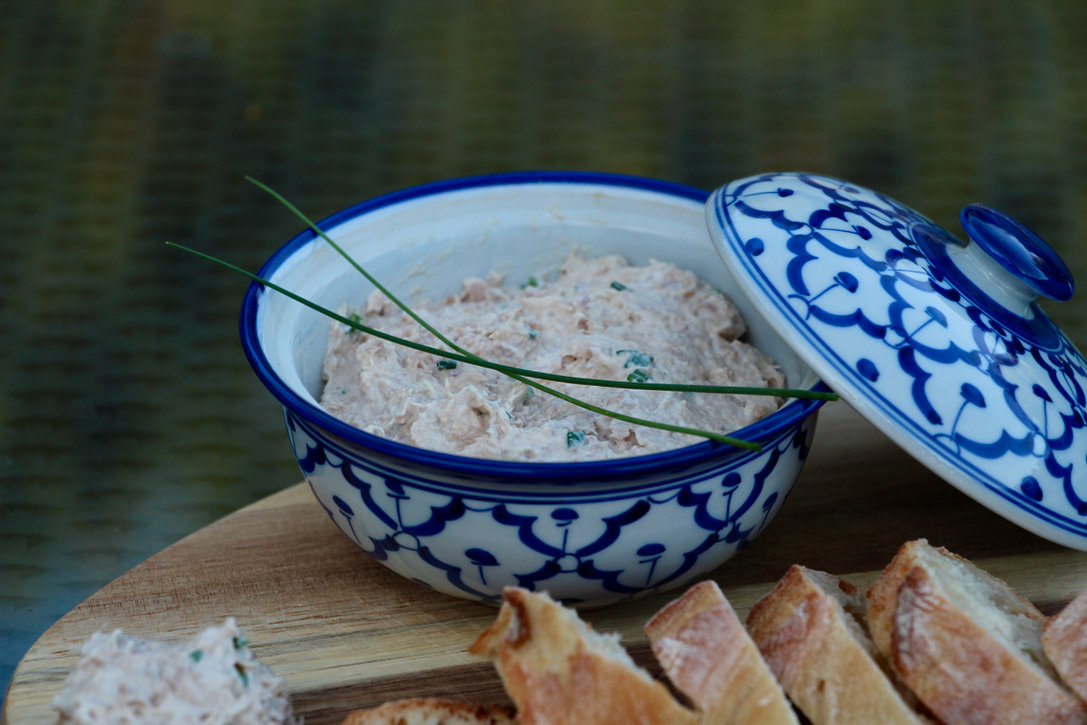 Print Recipe
Ingredients
140 g canned tuna

75 g cream cheese

1 or 2 tablespoons of lemon juice (according to your taste)

1/2 shallot

1/2 teaspoon ground ginger

Pepper

3-4 chive stalks
Instructions
1
Crumble the tuna with a fork.
2
Chop the shallot, add to the tuna.
3
Add the cream cheese, the ginger powder, the lemon juice and the chopped chive.
Notes
I don't add salt, the cream cheese adds enough salt for me.