Christmas is coming my friends!! Christmas is coming!
Here is a super easy recipe for your Christmas appetizers, super fun too and that will make quite an impression! Please welcome my salmon Christmas tree puff pastry!
This recipe can be made in several other shapes of course (sun, crown…), at other times of the year, for appetizers or a nice stater.
I won't use my usual recipe format, but I will explain it with pictures all the way.
Let's go!
The ingredients :
2 puff pastries
200 g smoked salmon
10 cl thick cream or cream cheese
8-10 stalks of chive
1 egg yolk and a tablespoon of milk
Salt
Pepper
Ground coriander
Ground ginger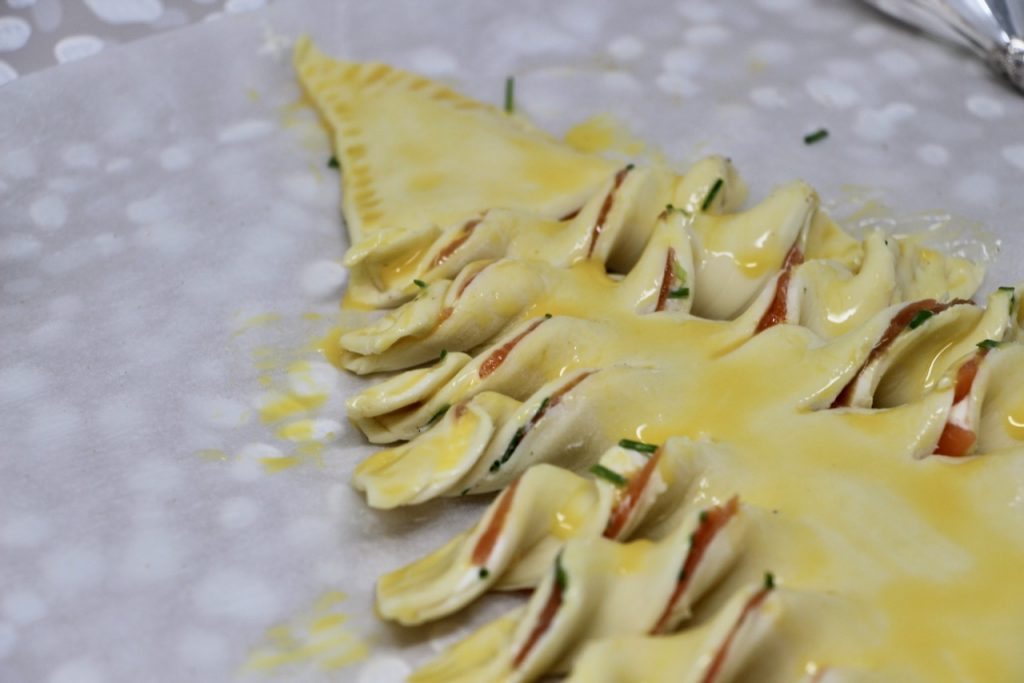 The recipe now…
Preheat your oven at 200 degrees.
Spread the two pastries and cut the same tree shape in both pastries. Set one tree aside.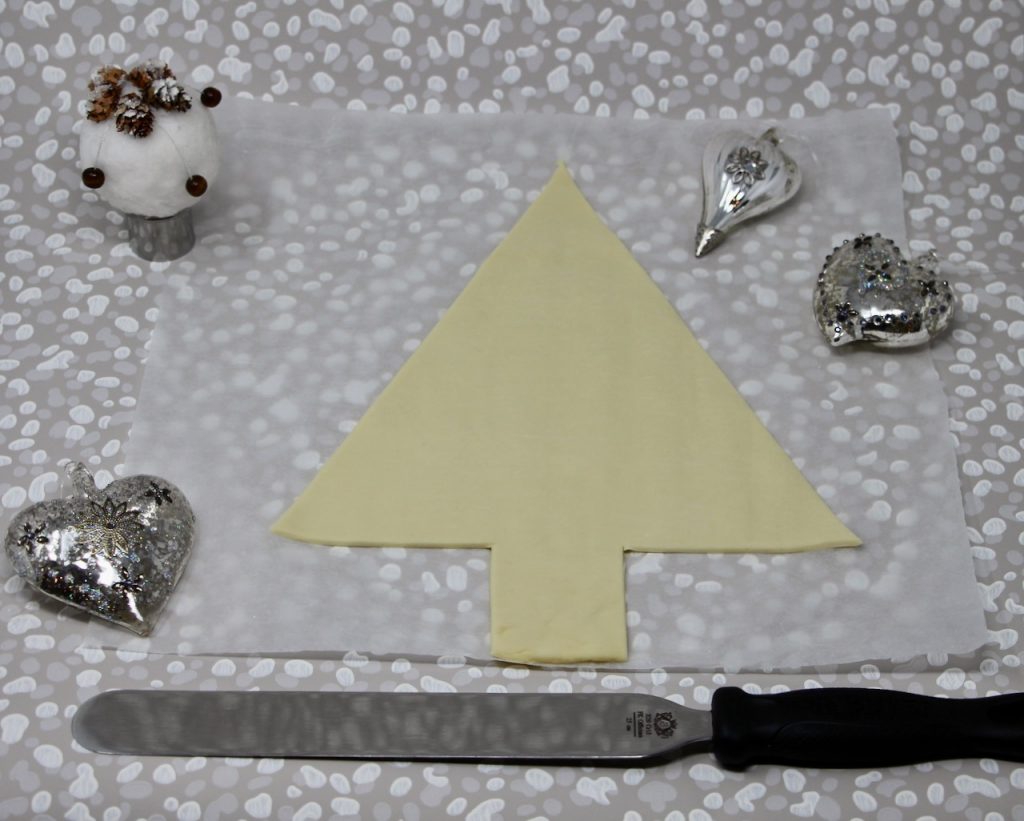 Spread thick cream, chopped chive, salt, pepper, ground coriander, ground ginger.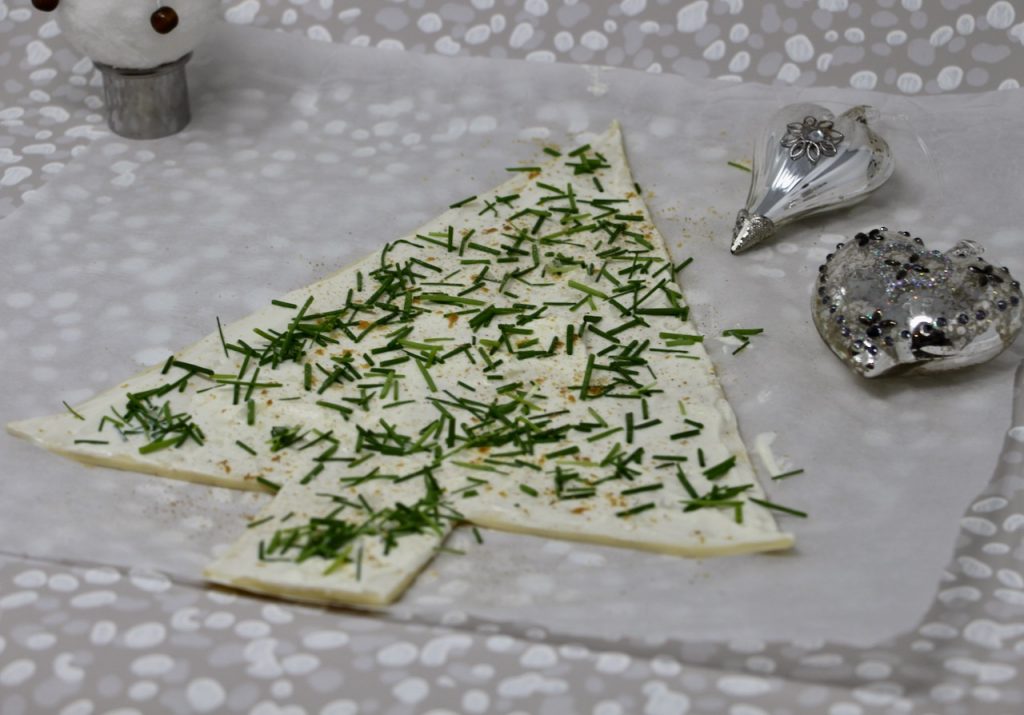 Cover with smoked salmon slices.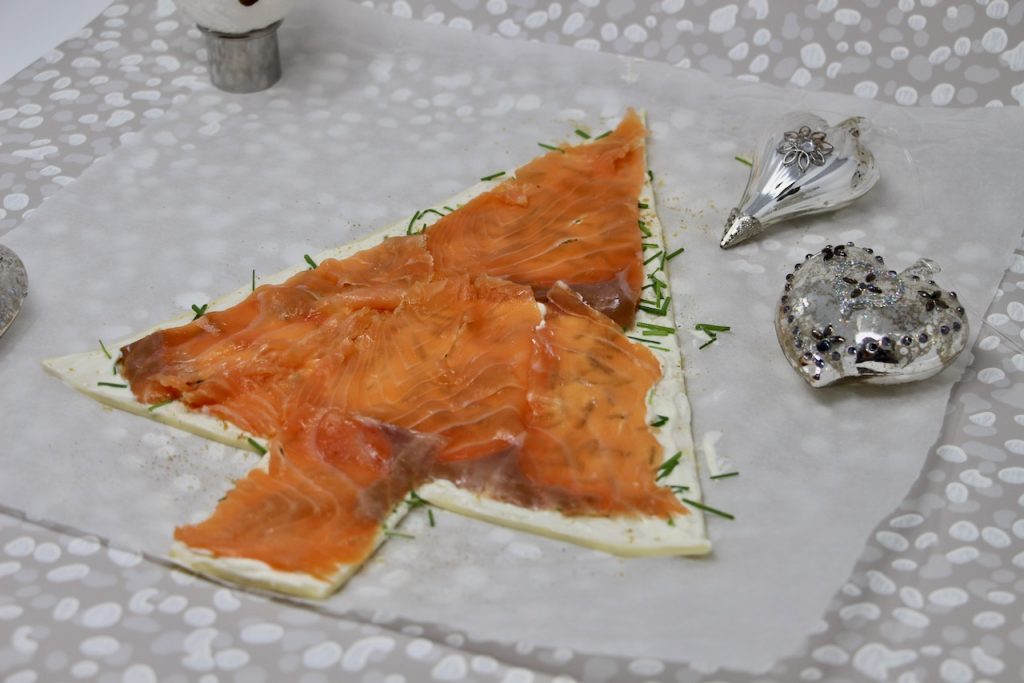 Place the remaing tree on top and mark the borders with a fork.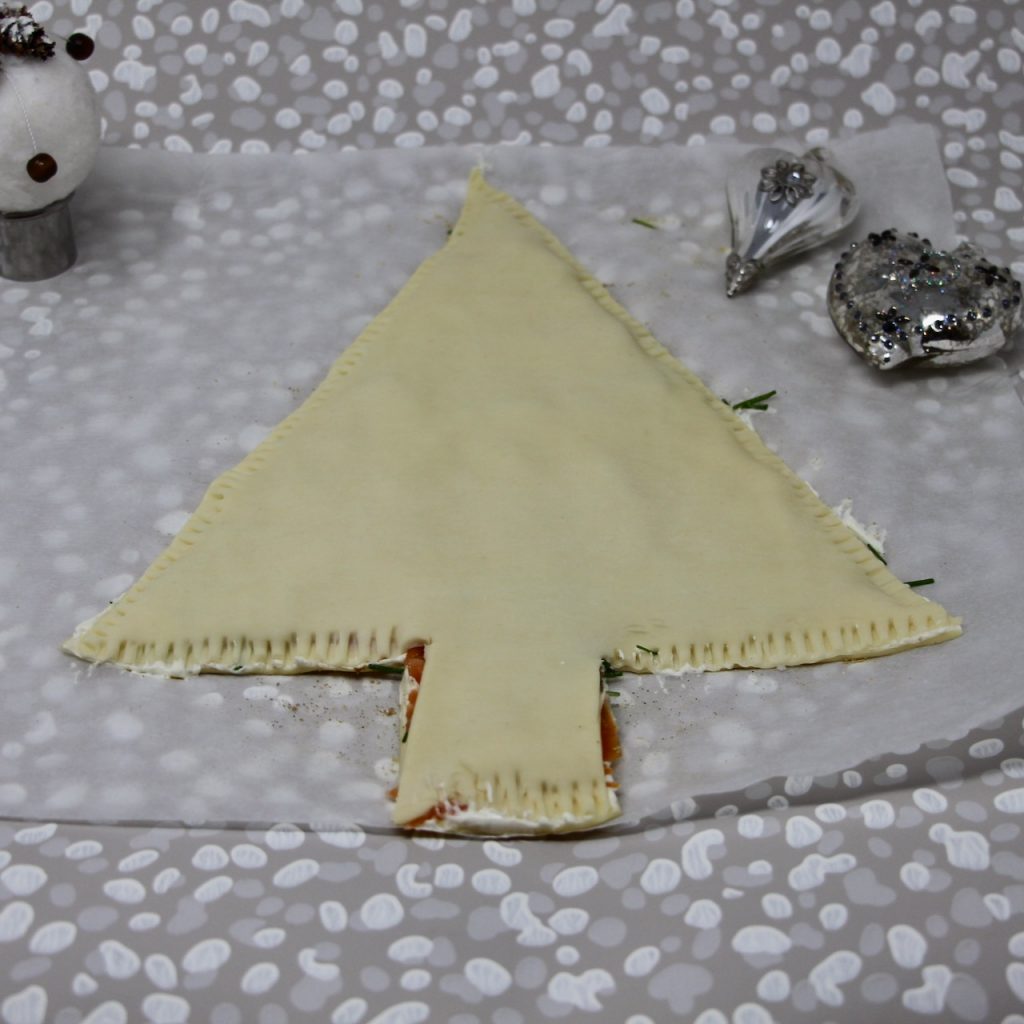 Use scissors to make horizontal cuts and twist.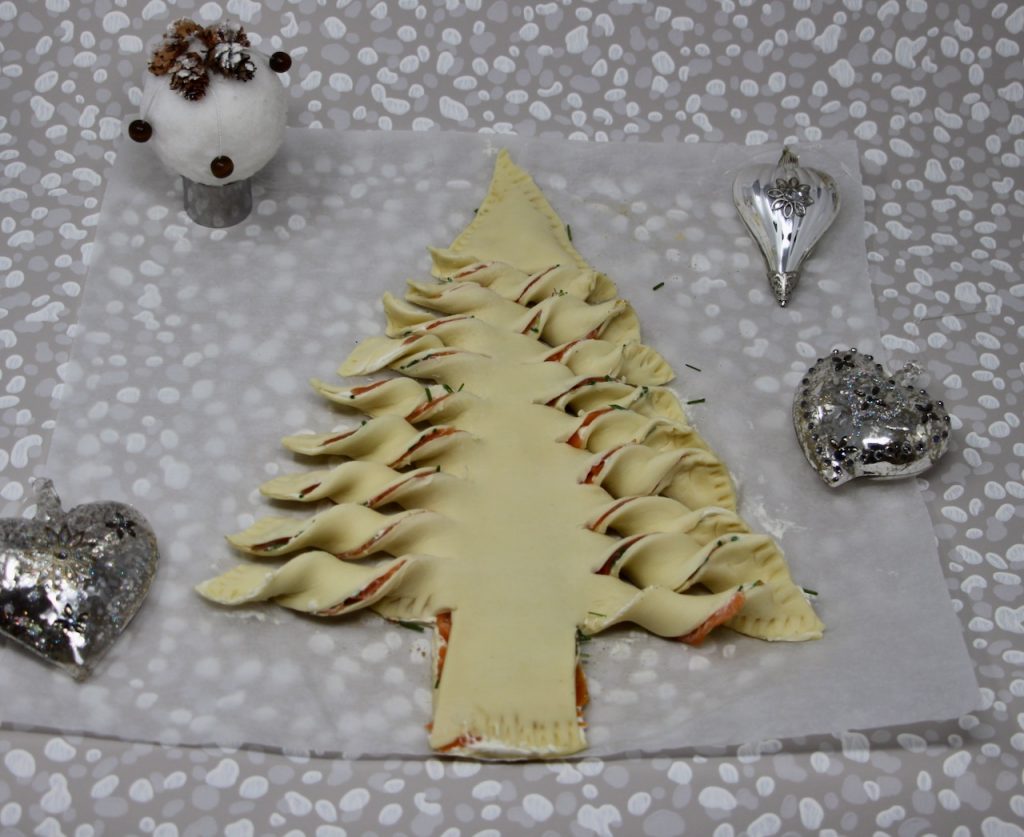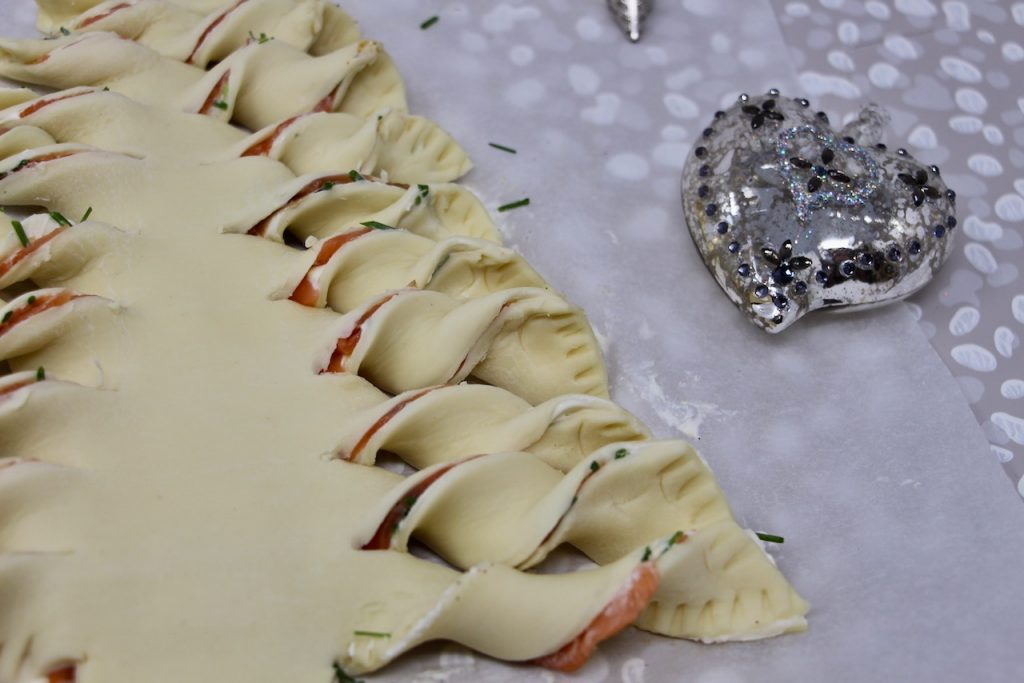 brush with the egg yolk and milk mixture and cook 15 minutes or so.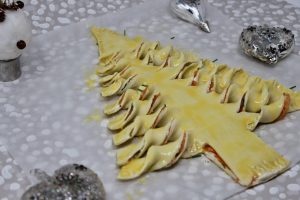 Enjoy right away!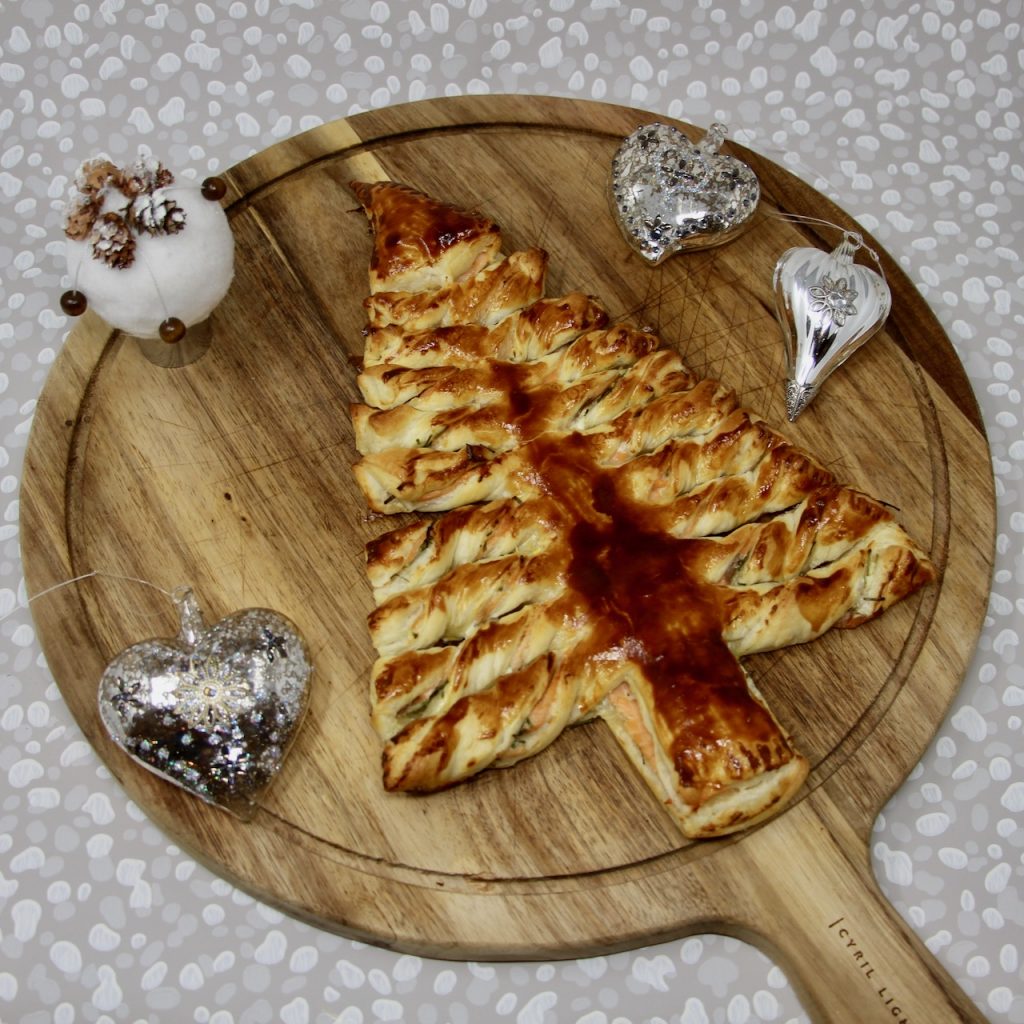 Merry Christmas to you all!!