Hello everyone!
So if we were to remember just one kind of sauce in the French gastronomy, we would probably all agree to remember the one and only bechamel sauce! Smooth, creamy, easy to cook, of course the bechamel sauce had to be on the blog!!
I feel I had to fill the blank here. Hence, I'm presenting the recipe of this basic French sauce!! And yes, I wrote "hence" … 😉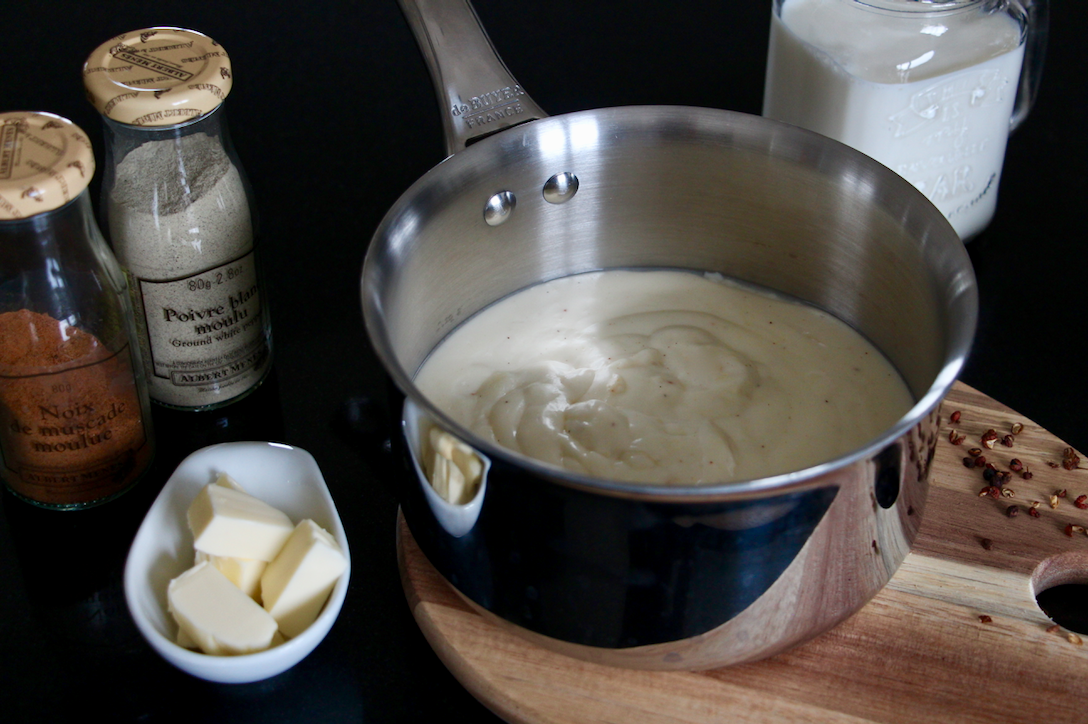 You will get the recipe, as I do as many times as I can, with or without Thermomix.
And regarding the several uses of the bechamel sauce, here are a few:
– fish or vegetable lasagna
– quenelles
– vegetable gratin
– cannellonis
– chicory with ham
Let's have a look… The recipe, Chef!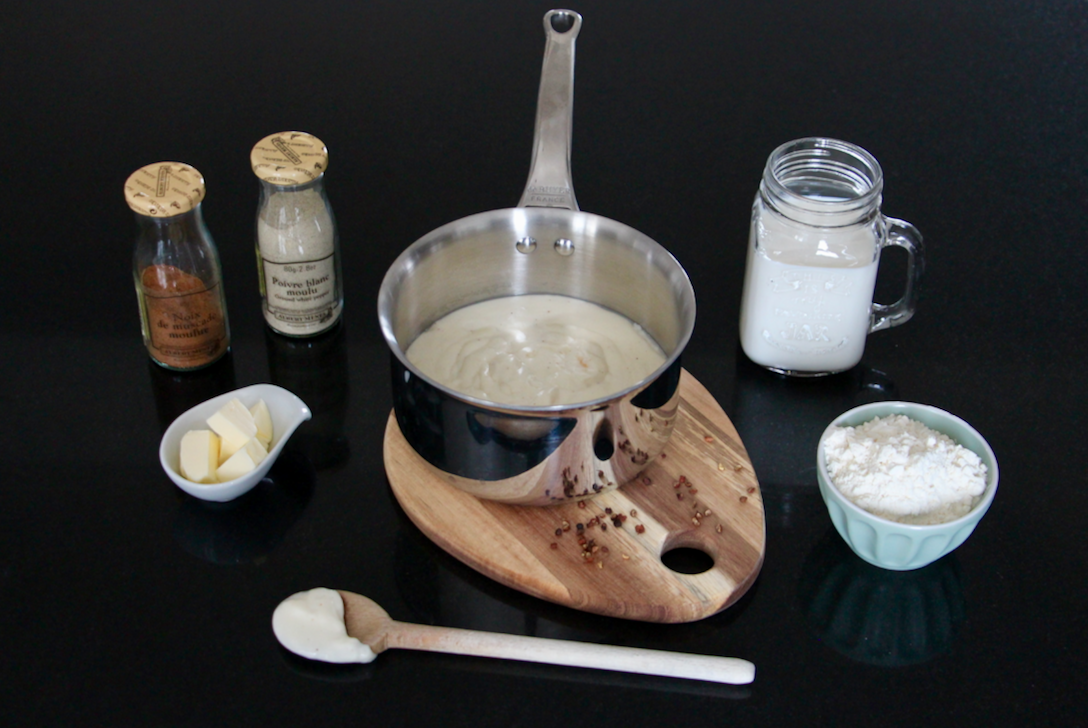 Print Recipe
Ingredients
40 g butter

60 g flour

1/2 l milk

Salt

Pepper

Ground nutmeg
Instructions
1
If you have a Thermomix, go to bullet point 5.
2
If not, melt gently the butter in a sauce pan.
4
Pour the milk, add the salt, pepper and ground nutmeg. Cook at medium heat while whisking until it thickens.
5
With a Thermomix, put all the ingredients (flour, milk, butter, ground nutmeg, salt and pepper) in the bowl. Set 7 min at 90 degrees, speed 4.
Notes
Depending on what you want to cook it with, you can make a more or less thick sauce. You just need to adjust the cooking time. You can add red mild pepper or ground ginger if you want.