What if you finished this year with a light treat? Something fresh, something to balance with all the great (but a little fat) Christmas meals? A healthy dessert… Today, and it will be my last 2017 recipe, let me introduce the pineapple sorbet.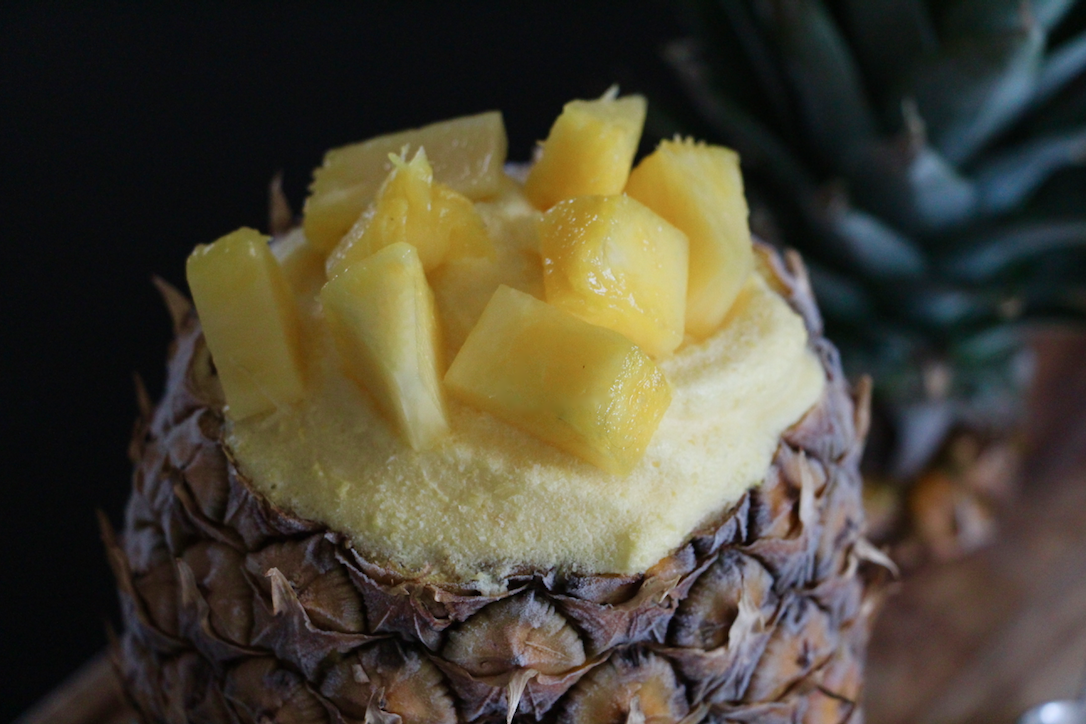 This sorbet can be made all year long of course. But I think that now is a good time to try it. It will be the light dessert you're looking for after a plentiful meal. You can also serve it as what we call a "trou normand" (literaly the Normandy hole) with eau de vie or white rhum. Your digestion will thank you! 😉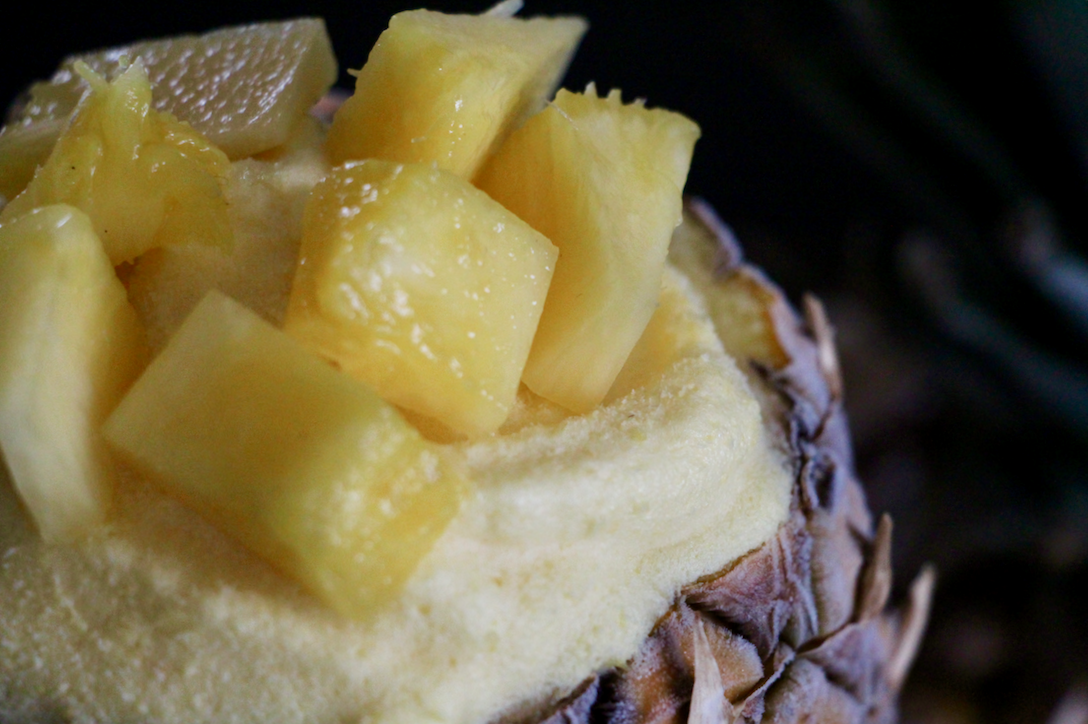 So, before starting with the recipe (which, once again, is super easy to make), I wanted to warmly thank you for this year. I started Casserole&Chocolat(e) in 2017, I was lucky enough to share my recipes, to read your comments, to see your production. I'm so proud! So thank you so so much for being there! In 2018, I promise, I will always try to do my best with my energy and good mood! I'll share sweet, I'll share savory,  and alsogood, healthy and fun for everyone on the table.
A very happy New Year to all of you! All my love to you! Xoxo!
And now, the recipe, Chef!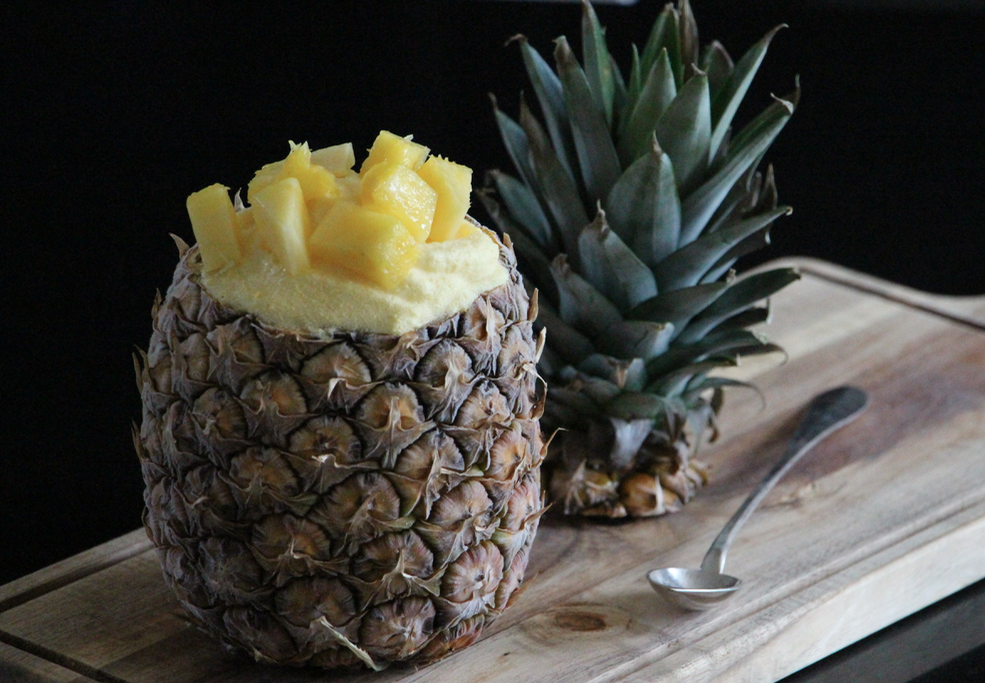 Print Recipe
Ingredients
1 pineapple

Iced sugar (50 g for 500 g of fruits)

1 egg white
Instructions
1
Peel and cut your pineapple in pieces.
2
Check the weight of fruit to adapt the iced sugar quantity.
3
Set aside in the fridge a few pieces of pineapple for presentation.
4
Freeze (spread flat) the rest of the pineapple pieces at least 6 hours (one night if possible).
5
When your fruit pieces are frozen, put them with the sugar in your Thermomix or your blender. Mix at maximum speed for 1 minute and help with a spatula if you can.
6
Add the egg white and mix again for 20 to 30 seconds (with the whip if you have a Thermomix).
7
Serve right away with the pieces of pineapple kept in your fridge or set aside in your freezer.
Notes
If your pineapple is very sweet, don't hesitate to put less sugar. I often keep the pineapple bark to use it as my sorbet container. It's fun! If you don't eat your sorbet right away, it will harden in your freezer. To make if softer, you can cut pieces of sobet, put them back in your Thermomix or blender.