Often, the meals I cook come with a story…
This one is one of those.
It all started with an amazing wine, the "Chateau-Neuf du Pape", Chateau de Beaucastel from the Perrin family domain. My husband had bought one bottle of this wine. Looking for the best match between meal and wine, the domain owners suggested to savor it with a chicken with morels. It was the first time…
Since then , it is one of my favorite celebration meals, a meal that the whole family and the many friends, who have tasted it, enjoy very much… And always with a nice bottle of Chateau-Neuf du Pape, Chateau de Beaucastel. Some dishes a worth being sublimated.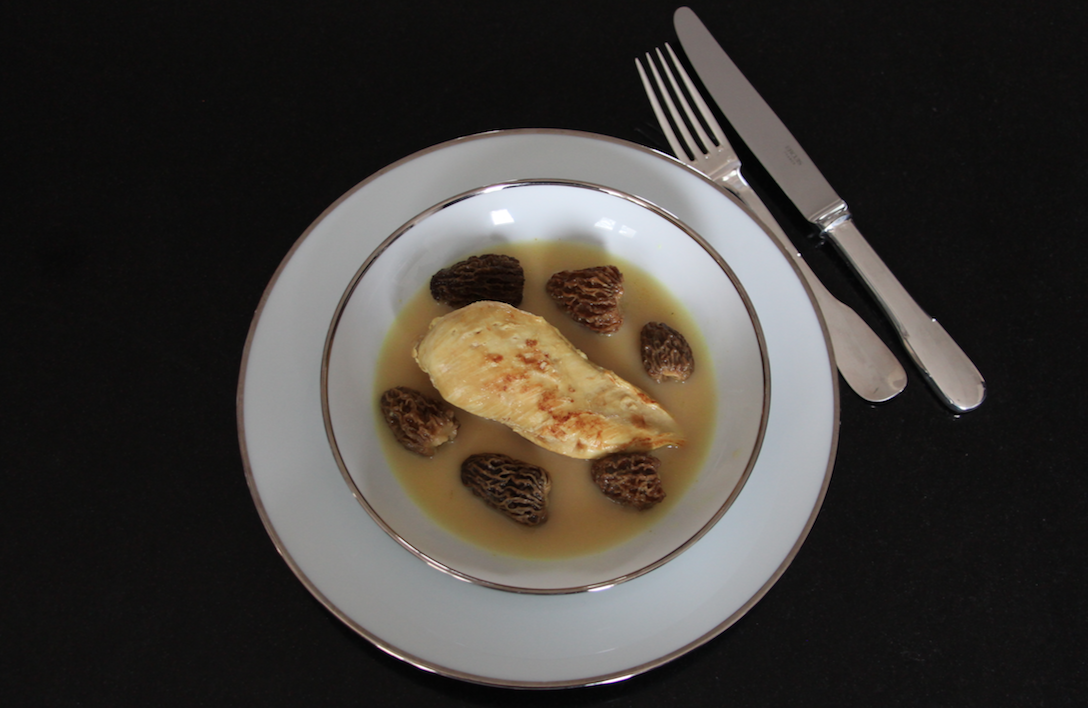 Now, you could say it looks pretty awesome, just give us the recipe. Well… no.
Why? God, why???
Actually because I really thought that my cooking was pretty nice the way I did it so far. Because my husband always gave me that look that would mean "good job" my darling! Because I hadn't discovered the morel Grail. Now, it's done!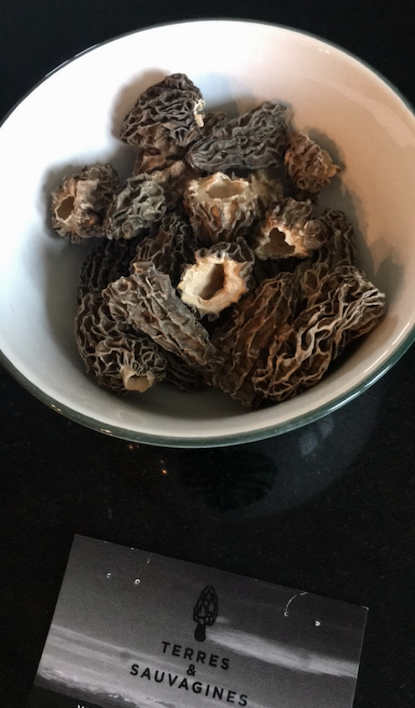 I was lucky enough to discover the morels from Terres & Sauvagines, morels coming directly from Patagonia, in the heart of South America. Morels that have been hand picked, cleaned, dryed and packed with a specific knowhow, a guarantee for exceptional products!! An origin that ensures a clean environment for a rare and delicate mushroom. And this is no surprise that Terres & Sauvagines provides their morels to amazing places such as Georges Blanc, no less!
And bam! The magic works… A taste like no other, a perfect balance between the morels, the yellow wine from the Jura region (domain Berthet-Bondet) and the chicken fillet, tender as expected…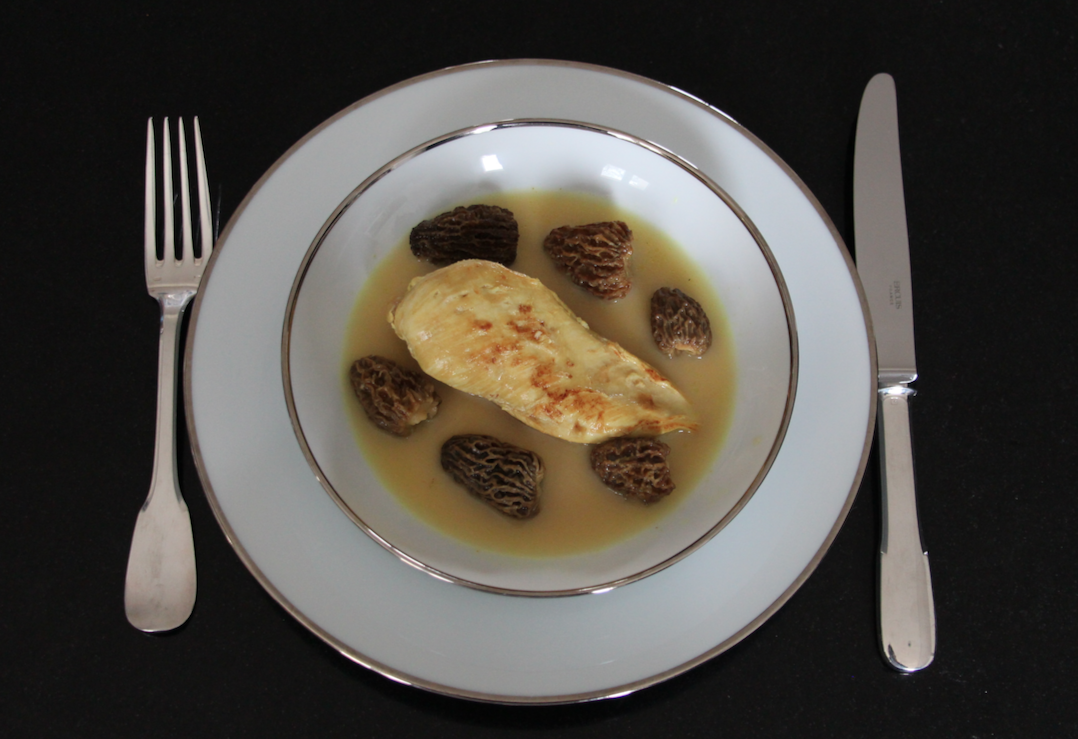 Smile on everyone's face, empty plates, a piece of fresh bread to finish the delicious sauce… Don't you agree? I had to share that with you…
Now, the recipe, Chef!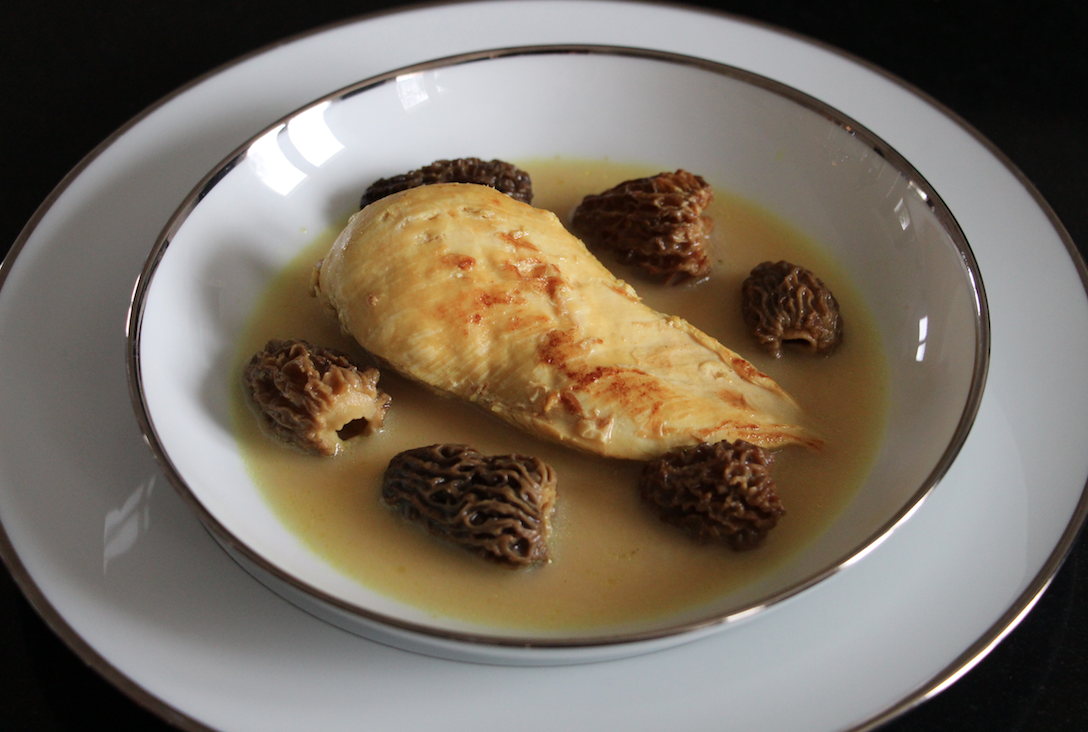 Print Recipe
Ingredients
6 chicken fillets or thighs
40 g dried morels
5 cl Cognac
25 cl yellow wine
10 cl cream
2 shallots
20 g butter
1 l chicken broth
Salt
Pepper
Ground ginger
Curcuma powder
Instructions
1
Soak the morels for 15 minutes in 25 cl cold water.
2
Cook the chicken with butter in a stewpan until golden on each side. Set aside.
3
In the same stewpan, cook the shallots until golden.
4
Pour the cognac. Right when it starts boiling, blaze with a match.
5
Add the yellow wine and boil.
6
Pour 25 cl of chicken broth, keep on boiling and add the chicken and the juice that comes with it.
7
Add salt and season with ground ginger and curcuma powder.
8
When the sauce thickens, add 25 cl of chicken broth.
9
When the sauce thickens again, pour the morels water (set aside the morels).
10
Keep cooking at medium heat (add broth if needed).
11
Add the morels and cook for another 15 minutes.
12
Before serving, add cream and check seasoning. Add pepper at the end.
Notes
If your sauce is too liquid, take a few, add cornstarch and put the mixture back into your stewpan. This dish is great with fresh tagliatelles or homemade puree.