Hello my lovelies!!
If you had to choose and pick only one pastry prepartion, the ultimate one, we all agree it would be the salted butter caramel?? Obvious right??… So it's also obvious to find the recipe on the blog! Bam! There it is!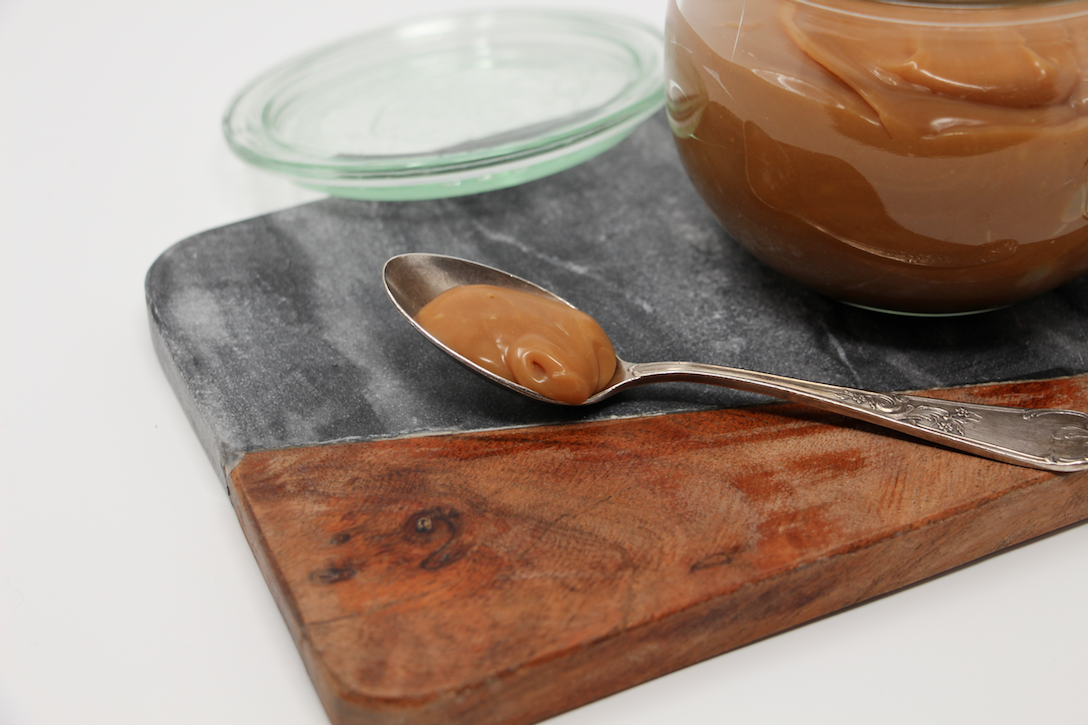 On pancakes, or crepes, as a tart topping, as your macarons ganache or simply with a spoon, the salted butter caramel is the absolute must!!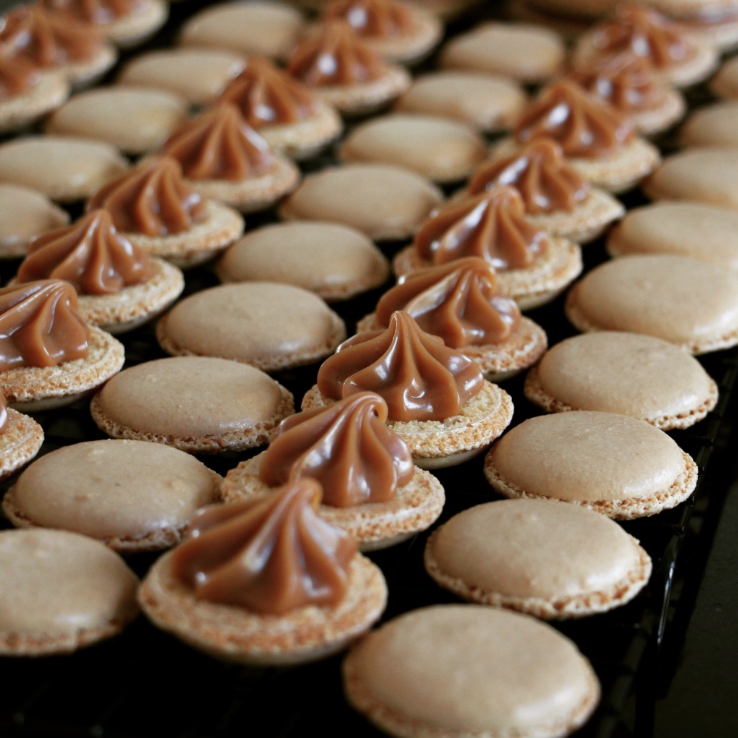 I won't use my usual recipe module in order to give you more tips through my pics. And because I'm so nice and caring that I only wish your success in making my recipe!!!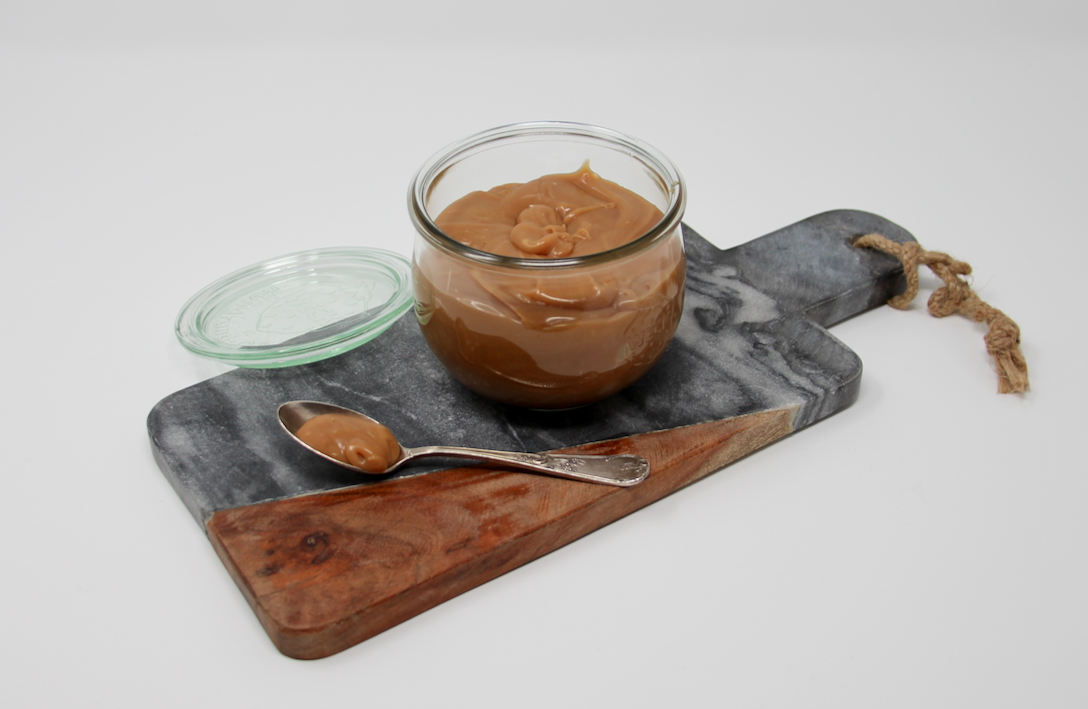 Let's bake!
Here are the quantities for roughly 500 g of caramel. I do not advise to make less since you need a minimum of quantities to make the caramel and get nice homogeneous mixtures. But no worry! This caramel can be kept a while in your fridge or even in your freezer!!
I was saying… quantities…
125 g caster sugar
100 g glucose (if you don't have glucose, just take regular caster sugar)
190 g cream (with at least 30% fat)
20 g butter
65 g white chocolate, I always buy Zéphyr by Cacao Barry
1 teaspoon of flower salt
25 g milk chocolate, I always buy Lactée Barry by Cacao Barry
At the end of the recipe, I may add more flower salt according to my taste!!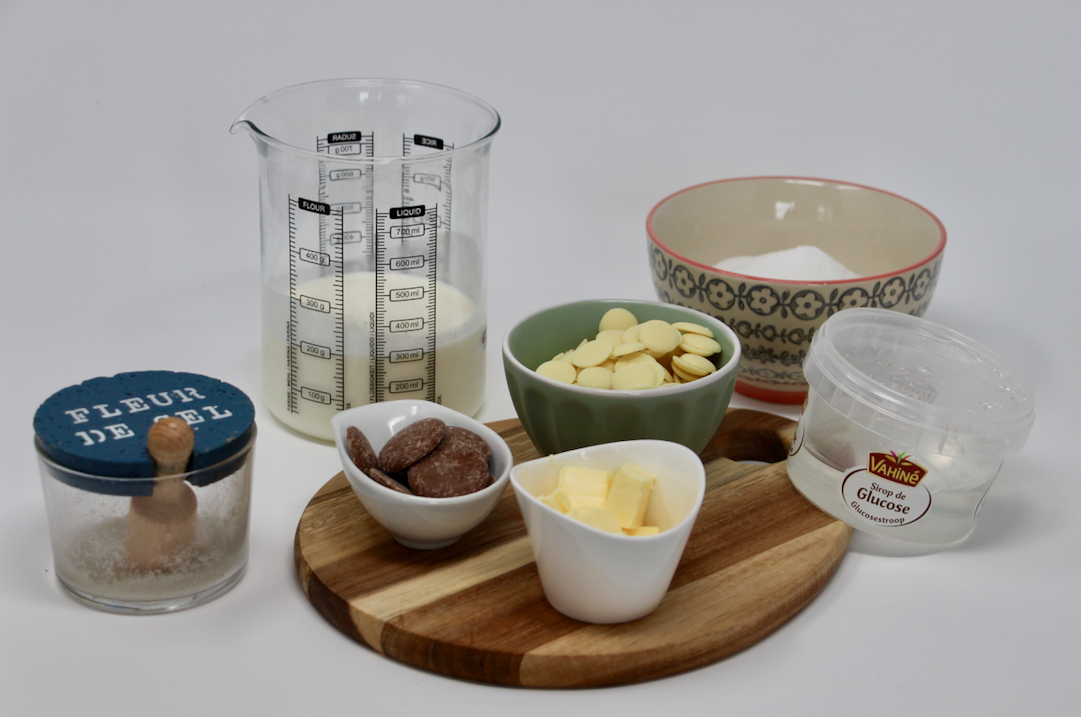 Place the sugar and glucose in a pan. Start at low heat.
In the meantime, heat gently the cream and butter in another pan. No boiling please… You just need to get a warm mixture with cream and melted butter.
Increase little by little the heat for the sugar/glucose. You will get a liquid mixture with little bubbles as shown below.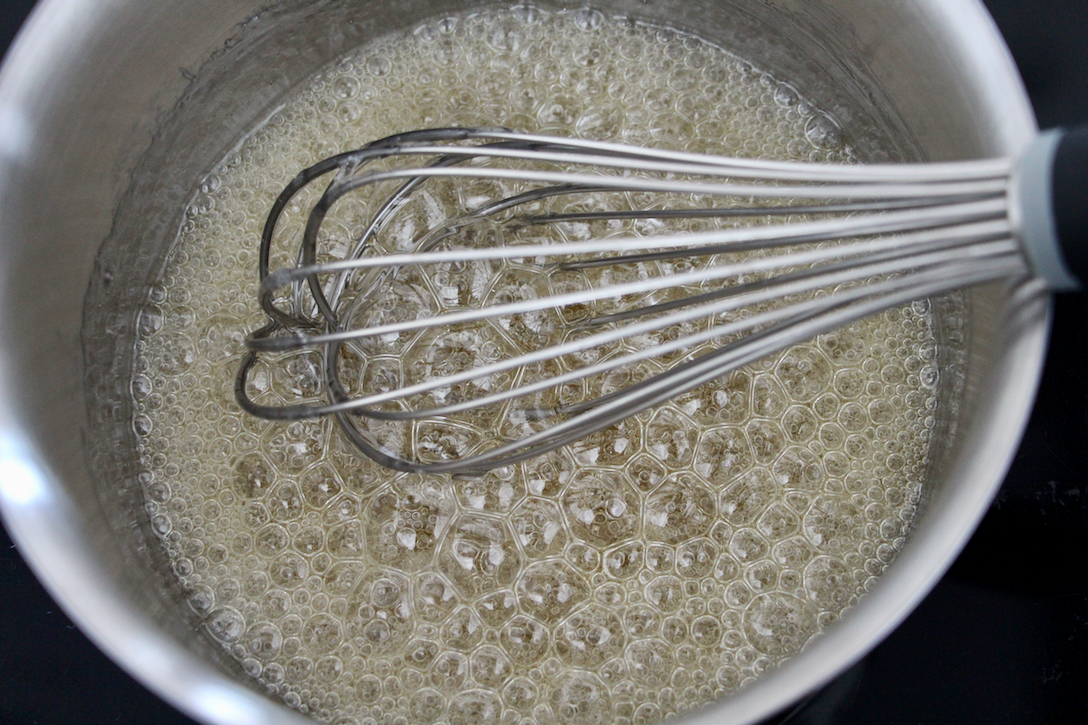 Keep your cream/butter mixture warm (2 on a scale from 1 to 9).
Keep on heating the sugar/glucose at rather high heat (7 on a scale from 1 to 9) until you get a nice orange/red color. Be carefull, at this point it changes very fast…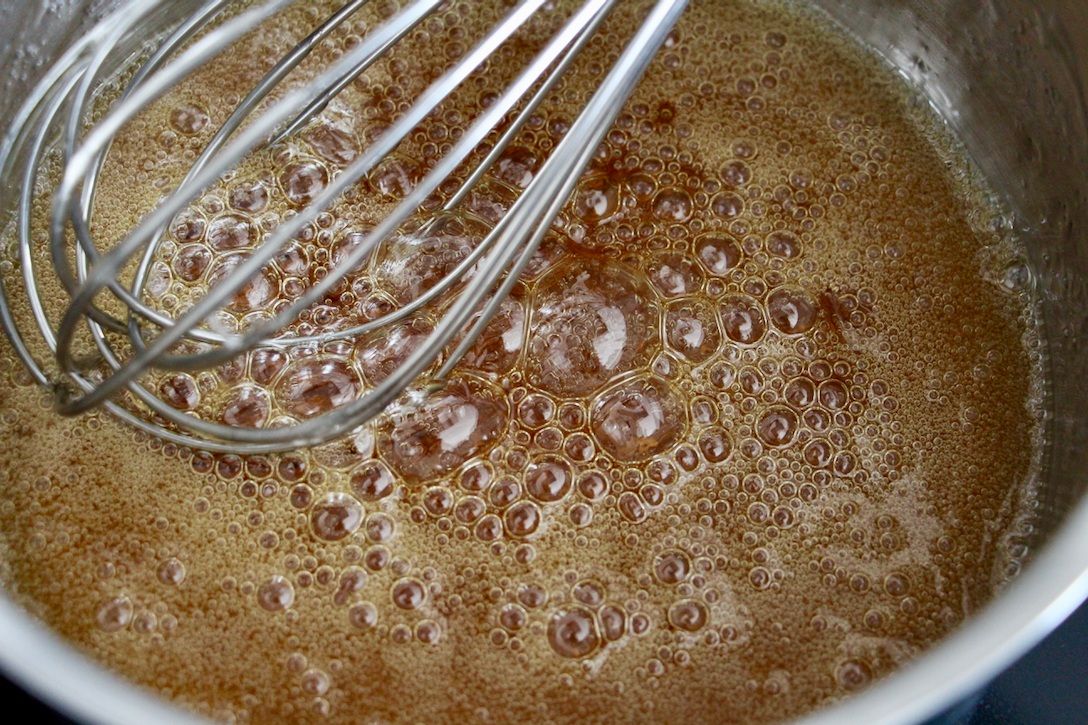 Pour little by little the cream/butter on top of your sugar/glucose caramel while whisking.
You can be surprised the first time since there will be a strong reaction with big bubbles and a lot of steam. I always whisk with a potholder over my hand at this point. My advice to avoid burning…
Keep this mixture heating for 30-40 seconds and keep whisking.
Remove from the heat and add the white chocolate, the flower salt and then the milk chocolate. Mix well.
There it is, you've just made your very first salted butter caramel. Now leave it to cool down at room temperature… Carefull, the caramel is very hot and keeps the heat for a while. Most of the time I switch to a larger dish to speed up the cooling.
And now, enjoy!!