This dessert is definitely one of my favs ! It just feels like going back to my childhood when my grandma was baking. The apple simply melts into your mouth, the cake is soft and the caramelized butter is like the cherry on the cake !!
It is great for an after-school snack, a lovely teatime with friends or a nice breakfast !
And the best part is that you can almost bake it with your eyes closed !!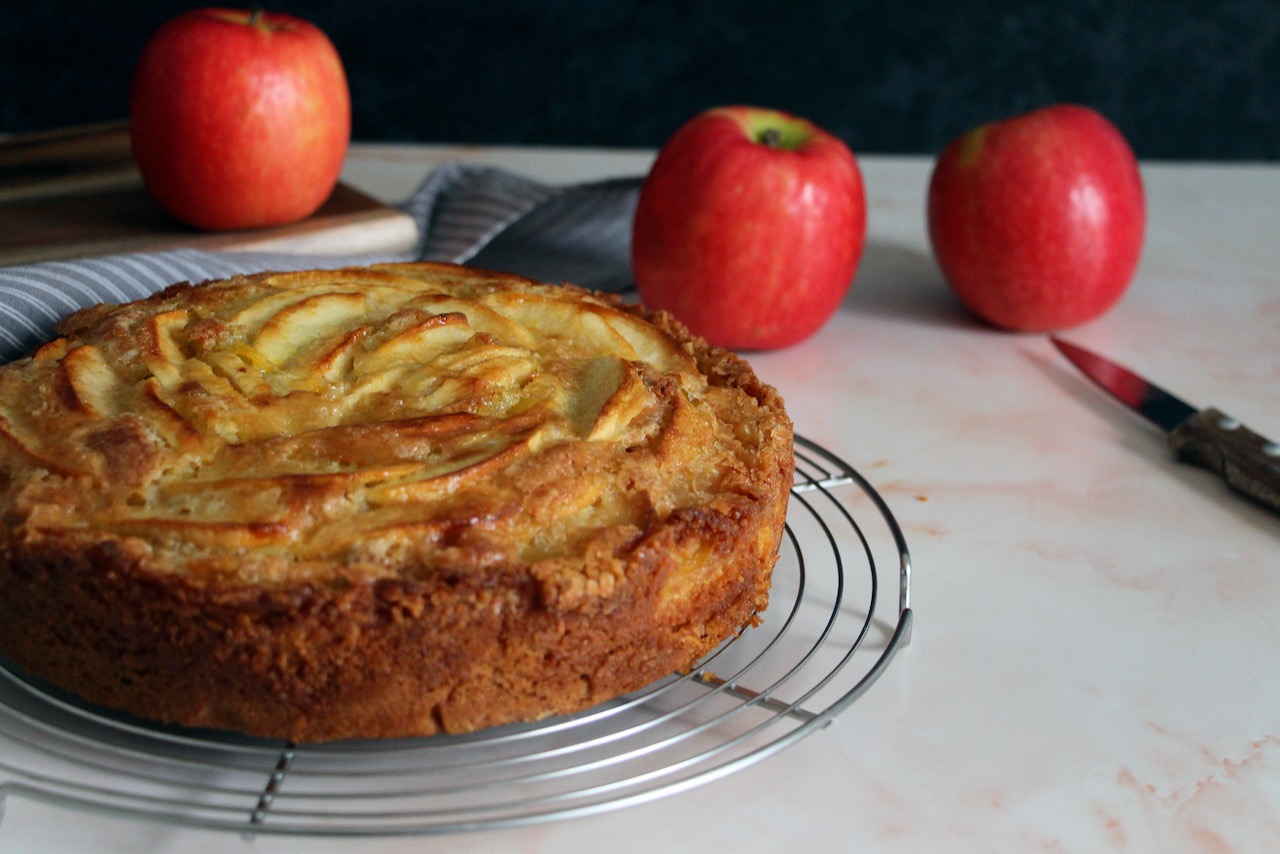 Print Recipe
Ingredients
225 g flour
90 g sugar
5 tablespoons of milk
4 tablespoons of oil
2 eggs
10 g baking powder
2 apples
a pinch of salt
80 g butter
100 g sugar
1 egg
vanilla powder
Instructions
1
Mix the flour with the sugar, baking powder and salt.
2
Add the milk, then the 2 eggs.
3
Pour gently the oil while mixing.
4
Put the mixture in a buttered mold.
5
Peel the apples, cut them in slices and put them on top of your mixture.
6
Put in the oven for 25 minutes at 180°C.
8
When completely melted, add 100g sugar and vanilla powder. Finally add the egg.
9
After the 25 minutes, add the butter/sugar/vanilla/egg on top of your cake and put back in the oven for 15 minutes at 180°C.
Notes
My advice for an easy unmold. You may have got that this cake is amazing because of the caramelized butter on top. You may face some issue to unmold it ... To make this easier, put a lid on your mold when taking it out of the oven for a few minutes. The steam condensation will help !