Hello my lovelies and happy new year 2018!
I wish you health and happiness with your close ones. I also wish you happy moments to share with the people you love, like happy moments around the dining table enjoying a nice meal or dessert!
And to begin with, I chose obviously to stick to the after Christmas traditions. Here is a Three Kings brioche, inspired by Christophe Felder.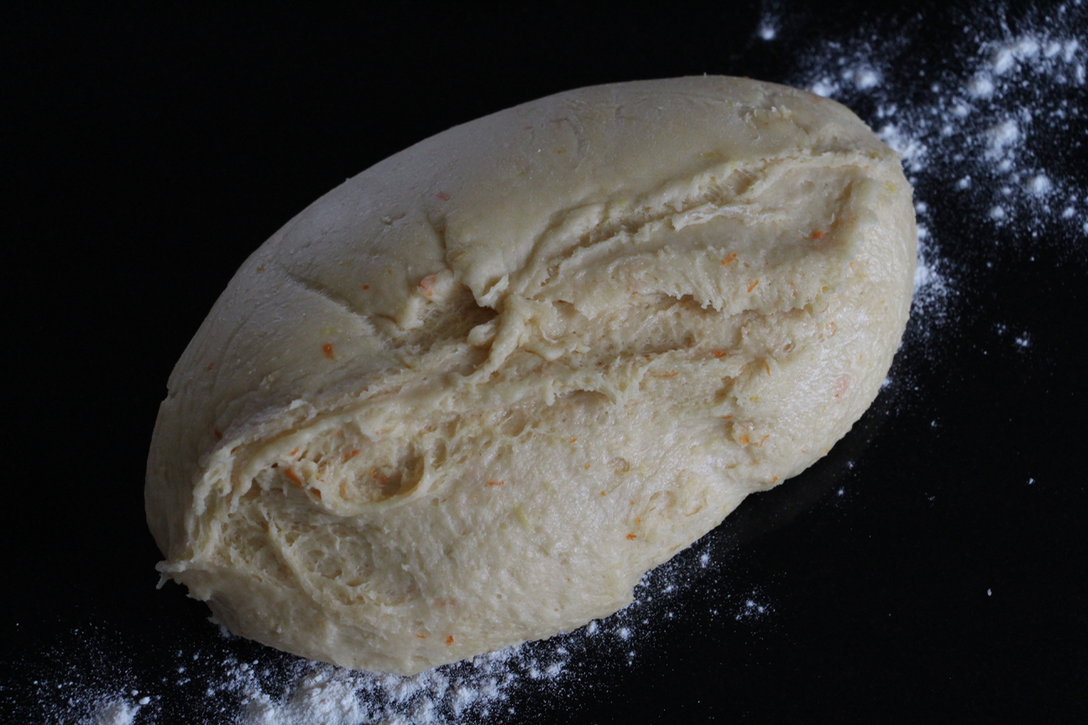 It will be so perfect to celebrate the Epiphany next Sunday!
Very often we have frangipane King cake, but if you're not a huge almond fan, this brioche is a very good alternative. Or you can have both!!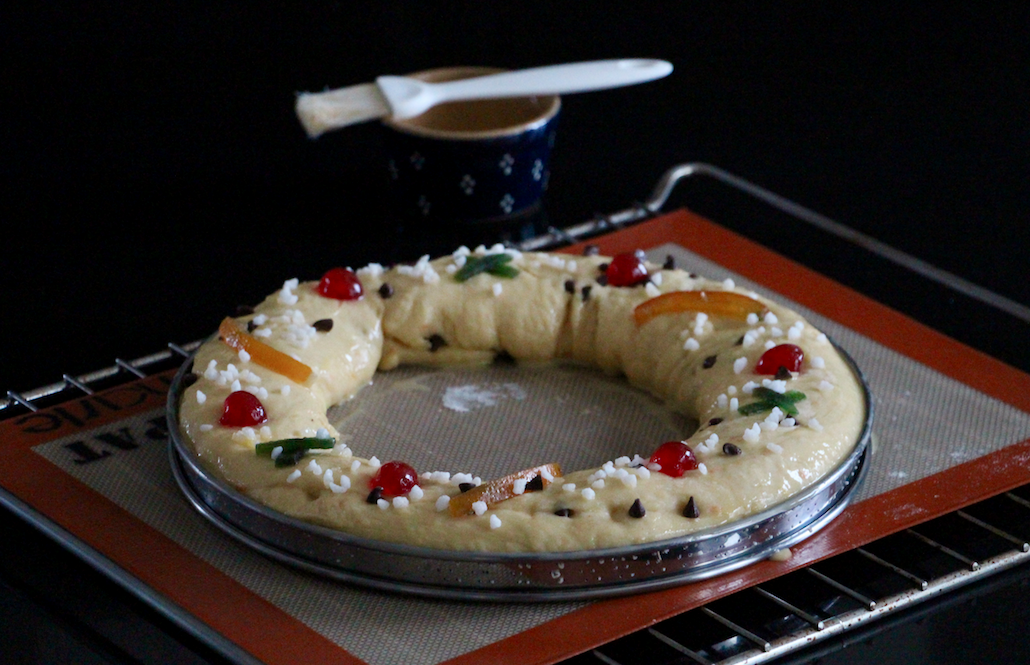 I found my inspiration with an Advent brioche that you can find in Christophe Felder's book called "Patisserie!" ("Pastry!"), a pure wonder in which each recipe is very well explained and photographed step by step.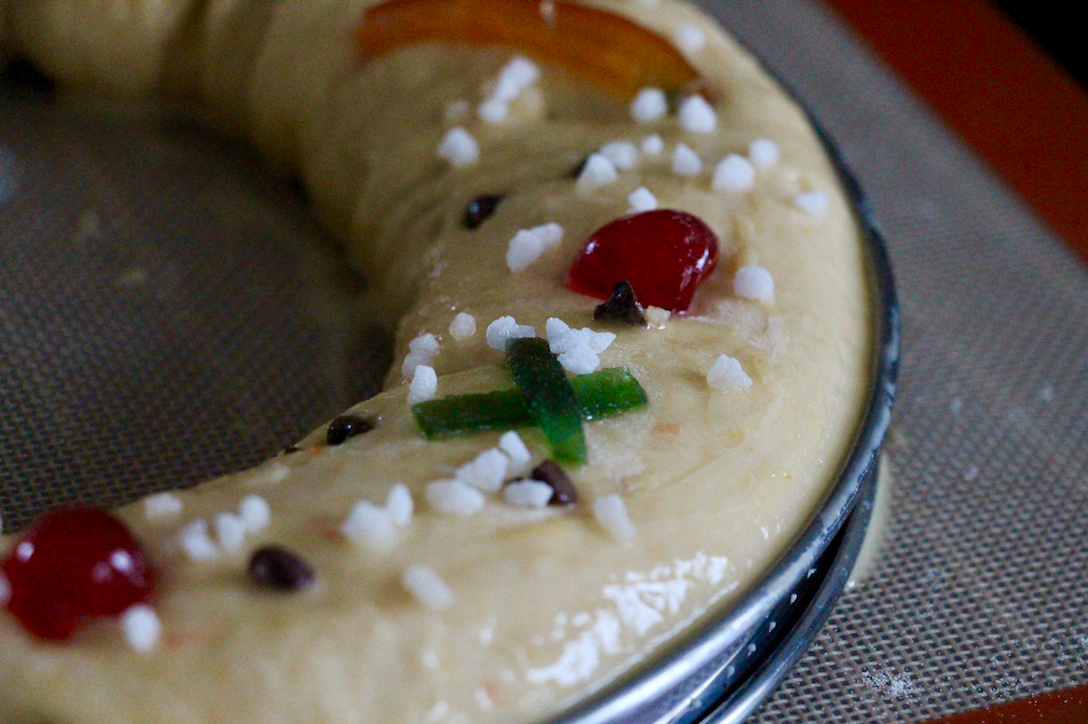 I did not use the regular candied fruit quantities because my kids don't like them so much, and I put chocolate chips instead… Of course! But I kept the orange tree flower water that will give such a particular taste to this brioche.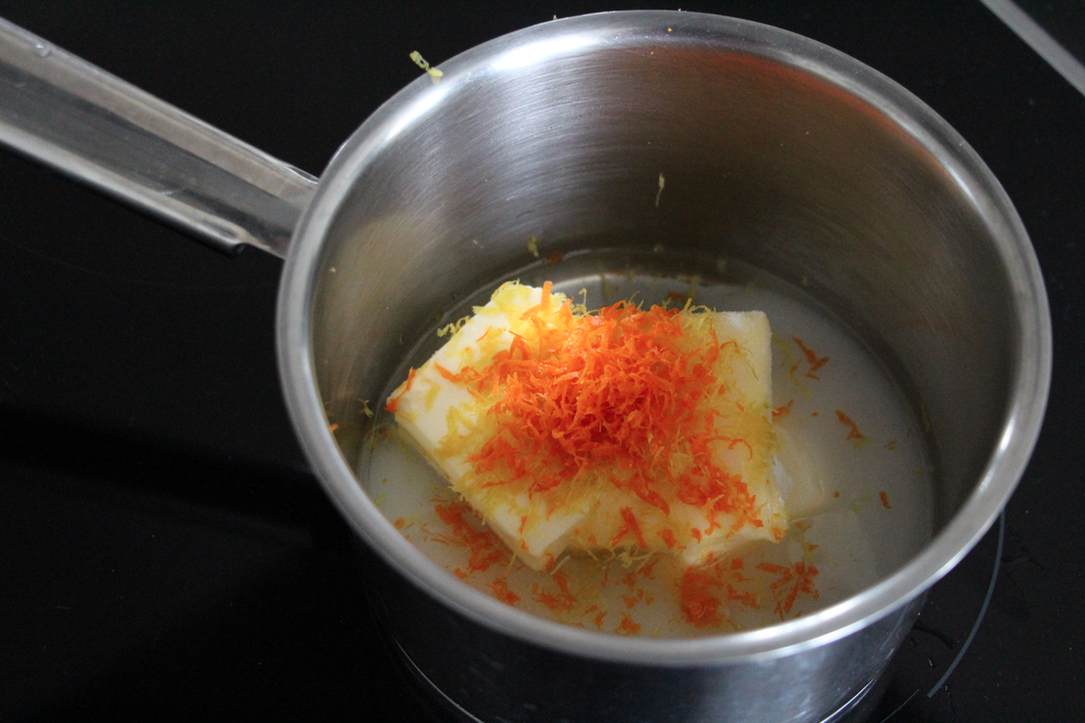 And, as you can expect, I put a "fève" (literally a "bean"), a tiny figurine, inside the brioche !! Obviously!!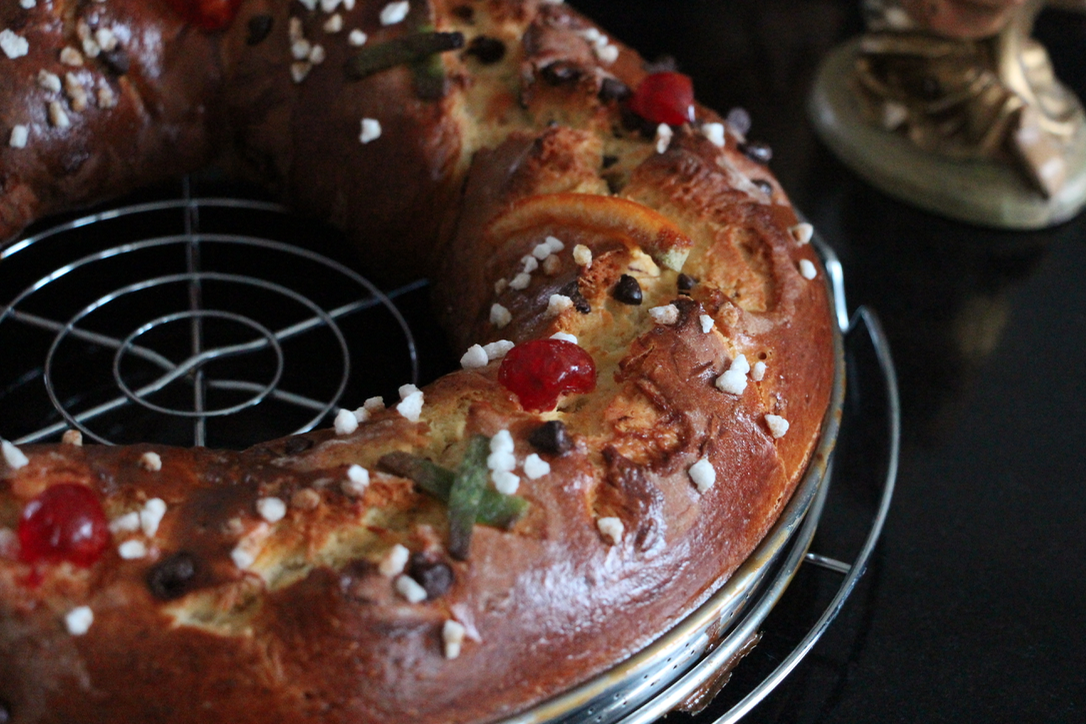 Before moving on to the step by step recipe, I shall point out that you can bake this brioche all year long, with or without the "fève"!
Now, the recipe, Chef!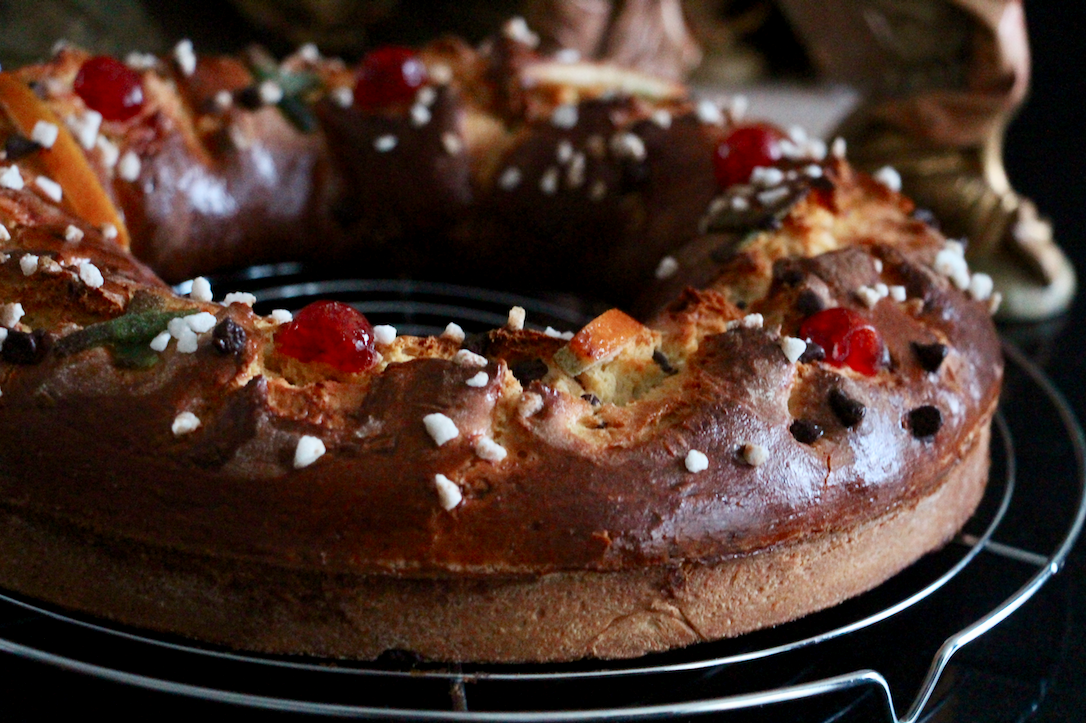 Print Recipe
Ingredients
400 g flour

10 g dehydrated yeast powder

80 g butter

80 g sugar

4 cl or 40 g white or brown rhum

1 teaspoon of salt or 3 g

2 eggs

One orange zest

One lemon zest

4 cl or 40 g orange tree flower water

70 g candied fruits or chocolate chips

1 egg yolk and a tablespoon of milk
Instructions
1
Melt at low heat the butter with sugar, rhum and zests. You will get a syrup.
2
Remove from the heat and add the orange tree flower water.
3
In a small bowl, mix the yeast with a tablespoon of likewarm water.
4
In your food processor bowl, put the flour, the salt, the yeast and the eggs and mix until you get a sandy mixture.
5
Keep on mixing while adding the syrup. You should get a smooth dough.
6
Place your dough in a warm room and let in grow for at least one hour.
7
Then, add the candied fruits cut in pieces.
8
With your hands, shape your dought into a 60 cm long tube.
9
Join both ends in order to shape a circle and don't forget to insert your Epiphany bean!
10
At this point, you can use a pastry circle or a tart mold to have a lovely round shape.
11
Let grow again for one hour.
12
Preheat your oven at 180 degrees.
13
Mix the egg yolk and milk and put it on your dough with a pastry brush.
14
Make notches with scissors on top of your brioche and bake for 25 minutes.
15
When you remove your brioche from the oven, place it on a grid.
16
Later on, you'll just have to cut the brioche in slices and find an innocent person to decide who gets which slice of brioche!!
Notes
Your pastry circle or mold must be buttered. If you use a pastry circle, place it on a silicon mat or baking paper. You can also add sugar pearls or more candied fruits on top of your brioche!