Hello my lovelies !! Today is Bastille Day, the French National day. So I thought I could honor a piece of France that rimes with dream, sweetness, sunshine, smile, happiness ! The French Antilles !!
And what best could you think of with the warm sunny days we're having now (Yes, the sun is back everywhere in France now, everywhere !!), than a creamy sorbet with a delicate taste of coconut milk, lime and spices ?
To be honest, I discovered this sorbet recently when a customer of mine asked for a typical Antillean dinner. I found my inspiration on several blogs such as "Je cuisine créole", and made a few adjustments … (this blog is only in French, but there is a Youtube channel where you can follow each recipe step by step)
The result is outstanding, smooth with character, it brings sunshine, energy, palmtrees branches floating in the wind !!
All that in a sorbet, honestly it's totally worth trying it, don't you think ?? 🙂
But don't be mistaken. It's not a coconut sorbet or icecream like we are used to in Europe. But you won't be disappointed, I promise ! It's a delish !!
As far as ingredients are concerned, you'll find everything you need in any supermarket (coconut milk, sweetened condensed milk, lime, nutmeg and cinnamon). You really have no excuse for not making it !
You will just need a Thermomix or a blender. And either icecubes trays or a good knife to cut the iced blocks of sorbet before mixing. I always use the latter because I have the amazing Santoku knife from De Buyer, the best I could ever test so far …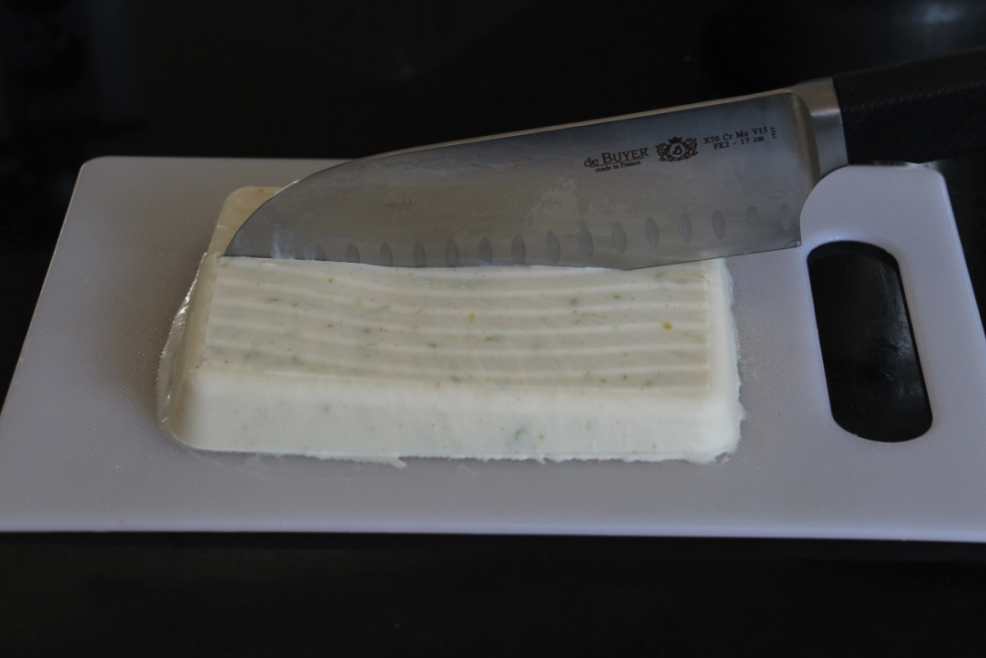 I think I've said it all. I will just wish you a great 14th of July weekend and deliver the recipe!! There you go! And Vive la France !!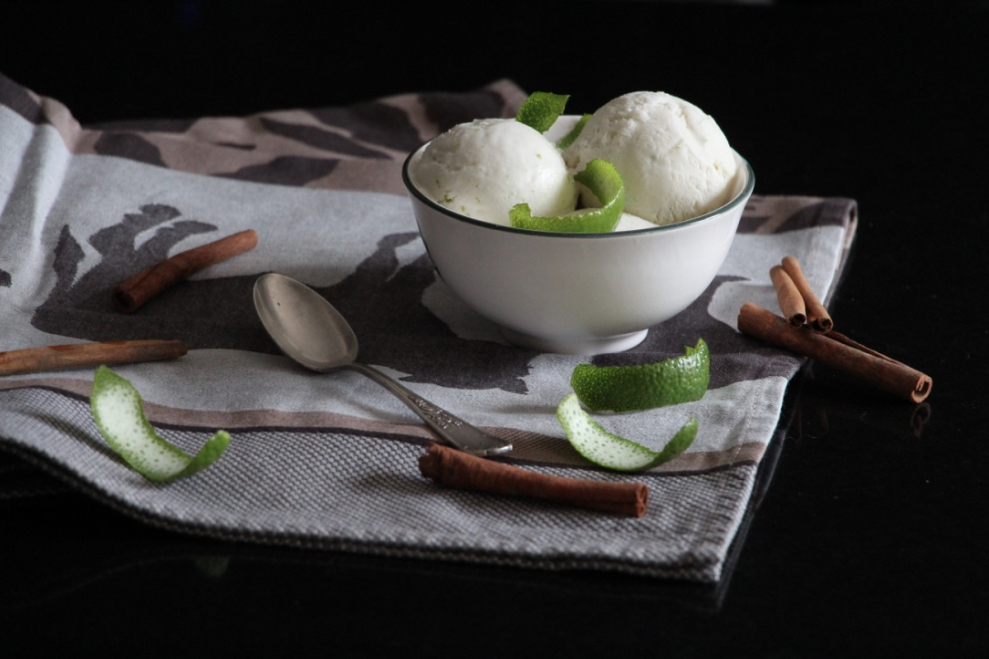 Print Recipe
Coconutmilk sorbet from the French Antilles
Ingredients
50 cl coconut milk

300 g sweetened condensed milk

Zest of one big lime

2 pinch of cinnamon

1 pinch of nutmeg

1 teaspoon of vanilla extract

5 cl water
Instructions
1
Mix the coconut milk and the sweetened condensed milk in a large bowl.
2
Add the lime zest, the cinnamon, the nutmeg and vanilla extract.
3
Finally, add the water and mix until you get an homogeneous mixture.
4
Set aside in your freezer either in icecubes trays or in 3 plastic boxes (1 liter capacity each).
5
When it's completely frozen (10 hours minimum), set your sorbet icecubes (or your 3 sorbet blocks cut in small cubes) in your blender or Thermomix.
6
Mix until you get a very smooth sorbet (1 minute approx.).
7
Serv immediatly or set back in your freezer.
Enregistrer