I had this idea in mind for a while now… But I needed a special occasion… It presented itself: my son's birthday party to whom I asked to choose between a mango no-bake cheesecake and a chocolate soufflé. The decision was chocolate soufflé!!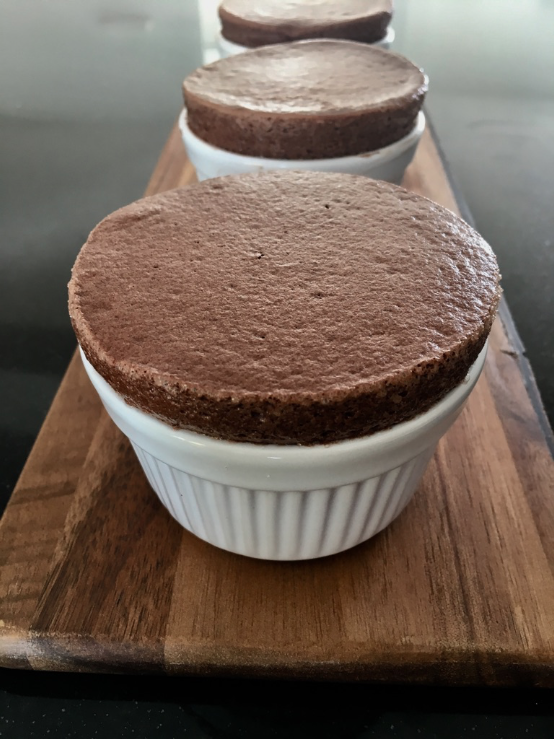 It was a first for me! No training before! And with the obligation to make something tasty and goodlooking for one of my kids' birthday celebration!!!
So, as I often do in such cases, I looked for a chef recipe which would still be easy to prepare. Because after that I should focus on managing 14 soon-to-be teenagers!!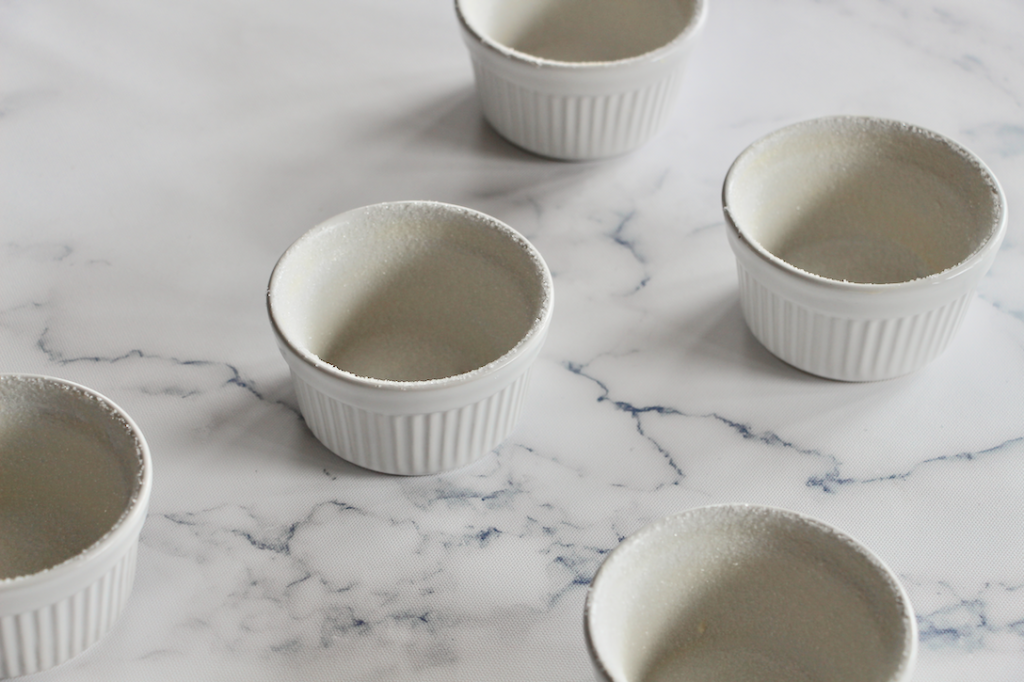 And chef Alain Ducasse came to the rescue, it's his recipe I'm sharing today. One slight modification (I know! I do that all the time!!!) : I put less sugar (50 g instead of 80 g).
Verdict : yummylicious!! It felt like a mousse, smooth, moist with an incredible chocolate taste!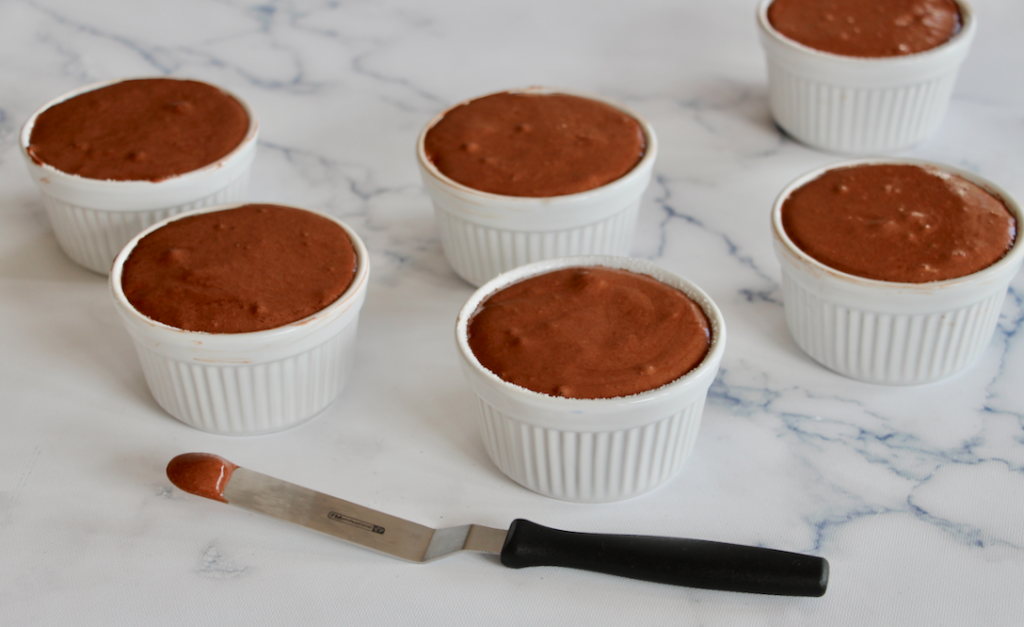 You will enjoy this dessert warm, straight from the oven. You can serve it just like that (That's what I did) or you can spread icing sugar on top or add a delicious vanilla ice-cream scoop.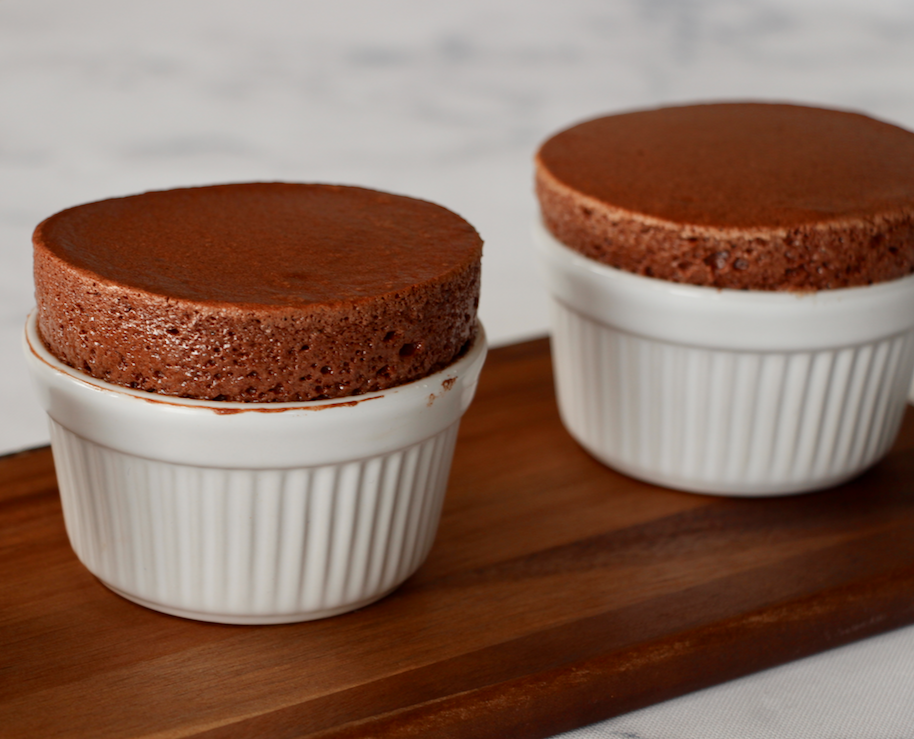 And since you eat it warm and you don't want to spend your time in the kitchen while everybody's enjoying your main dish, you can prepare it before eating and just anticipate the baking time during your lunch or dinner.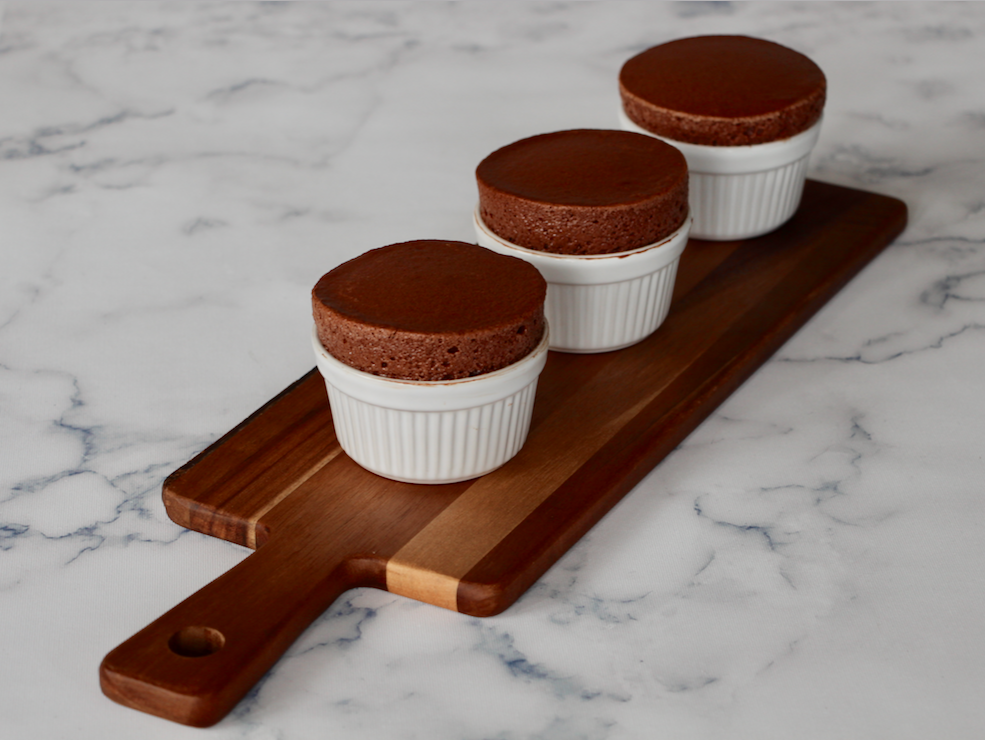 The utensils:
10 ramekins (8 cm diameter, 5 cm height)
A sauce pan, mine is from the Affinity range by De Buyer
My kMix with whisk (or a handmixer)
My professional whisk by De Buyer
My little icing spatula by Fackelmann France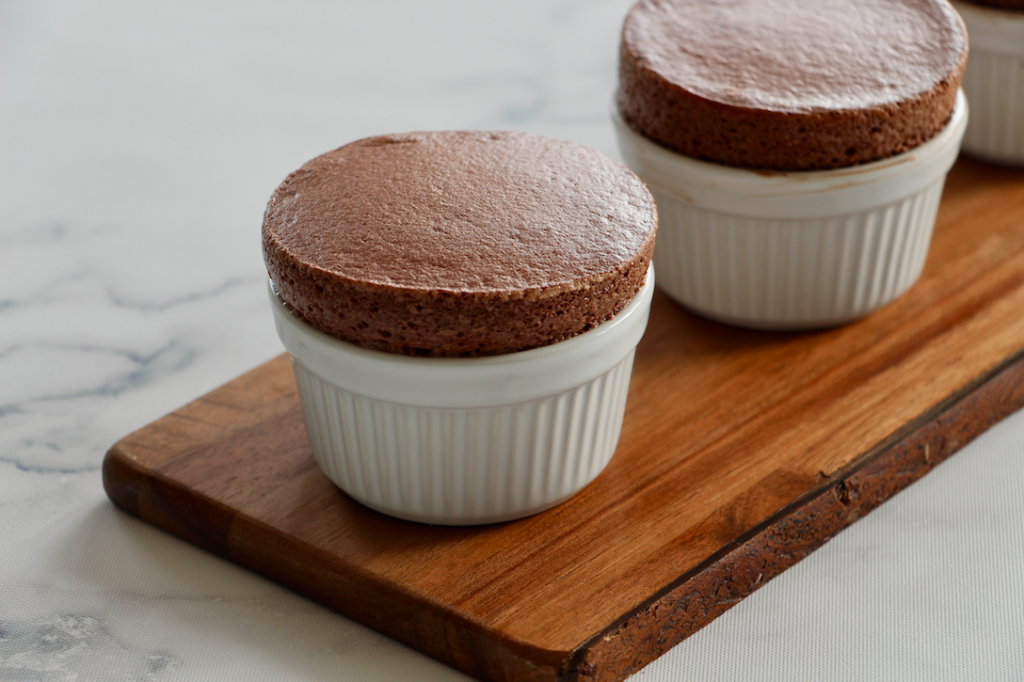 So, shall we do this?
The recipe, Chef!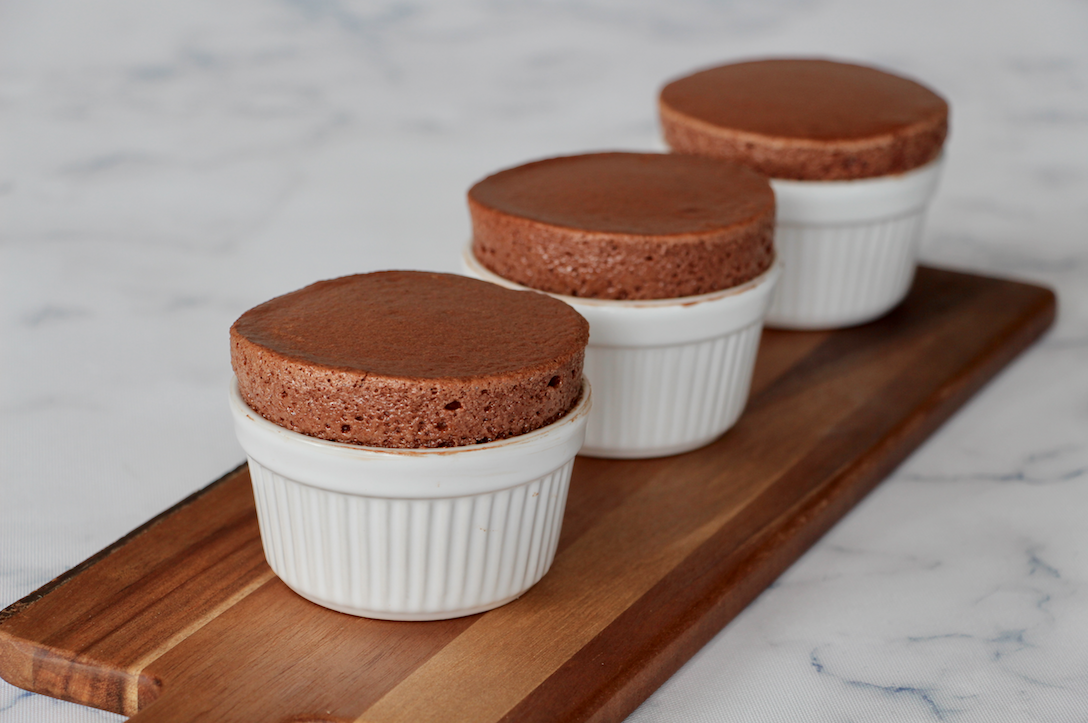 Print Recipe
Chocolate Soufflé by Alain Ducasse
Ingredients
300 g milk

20 g corn starch

3 egg yolks or 60 g

6 egg whites or 200 g

300 g chocolate

50 g caster sugar

Butter for the ramekins

Sugar for the ramekins
Instructions
1
Place the pieces of chocolate in a large bowl.
2
Pour the milk in a sauce pan. Add the sifted corn starch.
3
Heat and whisk until it boils, keep it boiling for 1 minute (do not stop whisking). You will get a thick consistency.
4
Pour immediately on the chocolate. Wait a little moment and mix until you get an homogeneous mixture.
5
Add the egg yolks, mix again.
6
Preheat your oven at 170 degrees.
7
Whisk the egg whites with half of the sugar in your food processor bowl.
8
When they get a little firm, add the other half of the sugar. Continue whisking until it gets very firm.
9
Add, in 3 seperate times, the whites to your batter. Mix gently with a spatula.
10
Butter the ramekins, then spread them with sugar.
11
Pour the batter up to the top of the ramekin and smooth with the icing spatula.
12
Make a little space between the border of the ramekin and the batter with a knife.
13
Bake for 12 to 13 minutes. (Place all the ramekins at the same level in your oven in order to have uniform soufflés)
14
Serve right away. (You can spread icing sugar).
Notes
If you don't eat all of the soufflés when hot, don't worry ! You can enjoy them at room temperature as well.