Hello my friends!
Here is one of the French favorite recipe for Easter celebrations…
But do not limit yourself! Those lamb shanks slowly cooked can be highly appreciated at any moment of the year!!
The recipe, Chef!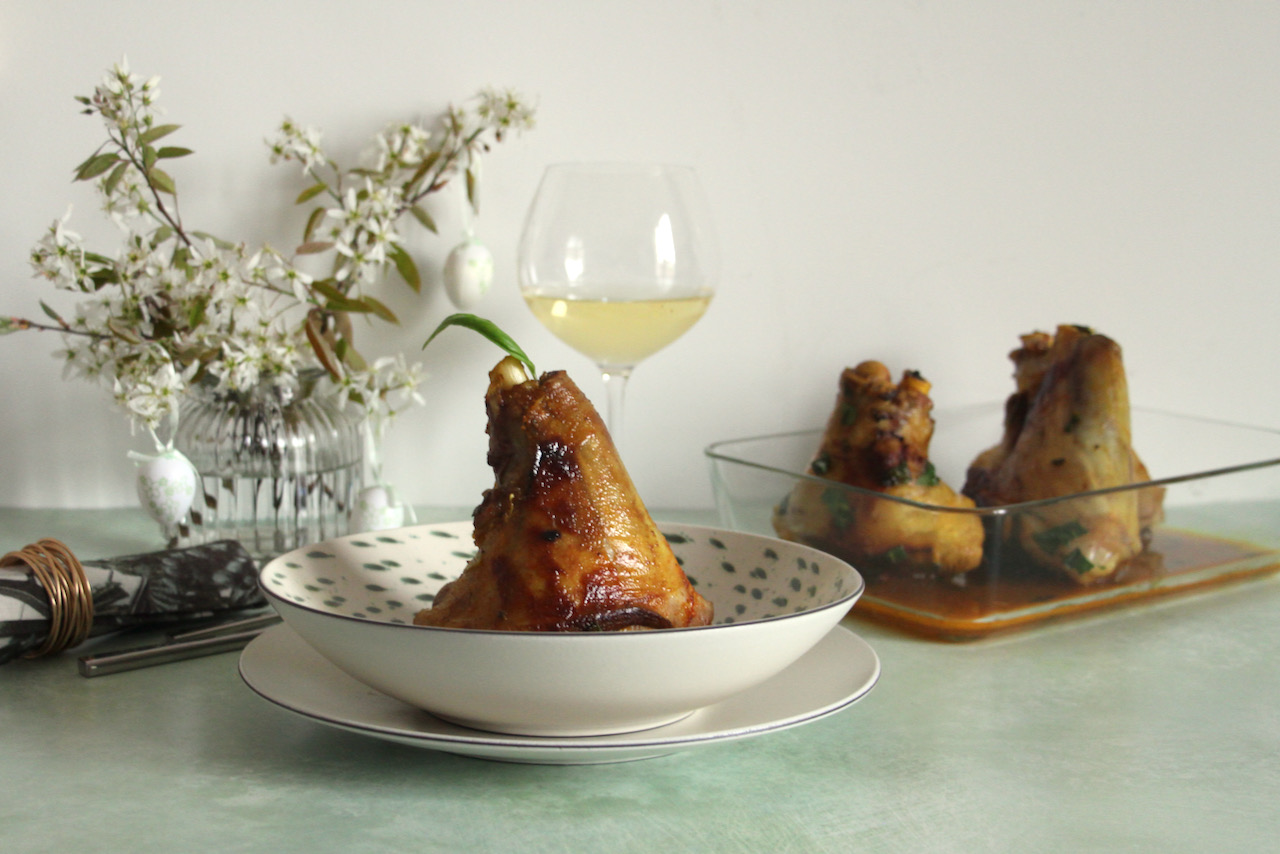 Print Recipe
Lamb Shanks slowly cooked
Ingredients
4 lamb shanks

2 tbsp olive oil

20 g butter

1 tsp curcuma

1 tsp red mild pepper

4 tbsp barbecue sauce

2 tbsp honey

A few wild garlic stalks

Salt

Pepper

1 large glass of water
Instructions
1
Preheat your oven at 150 C / 300 F degrees.
2
Heat the oil and butter in a cast iron pan.
3
Stir fry each lamb shank until golden on each side.
4
Spread curcuma and red mild pepper.
5
Add barbecue sauce and honey. Brush the shanks with the sauce.
6
Place them in a gratin dish, add salt and pepper to taste. Add the chopped wild garlic.
7
Pour the pour in your pan and pour the juice on the lamb shanks.
9
Lower the temperature to 140 C / 285 F degrees and cook one more hour.
10
Finally, lower the oven to 110/120 C / 230/250 F degrees and cook for another hour.