Hey guys!
I won't lie, there is a possibility I might start a huge depression from now until Christmas. There are many symptoms, but the main ones are a deep craving attitude for Alsatian danish, dreams about Alsatians Christmas cookies (also called "Bredeles"), a very strong Alsatian accent, even though I never had one (okay, you won't be able to witness that but trust me …!), a strong desire to put Christmas decorations on my car dashboard or to use a Christmas tinsel instead of my scarf!
So yes, it's true, it is a real disease that only true Alsatian people can understand: I'm homesick when Christmas time is coming!! Now I've said it and I already feel better! Yeah!
As a consequence, I'm getting crazy in the kitchen, baking like hell!! (a slight tendency for exageration can also be a symptom of this illness…). So today, I will introduce a pastry that reminds me so much of my childhood at Xmas time: the "Stolle", a super cute little brioche.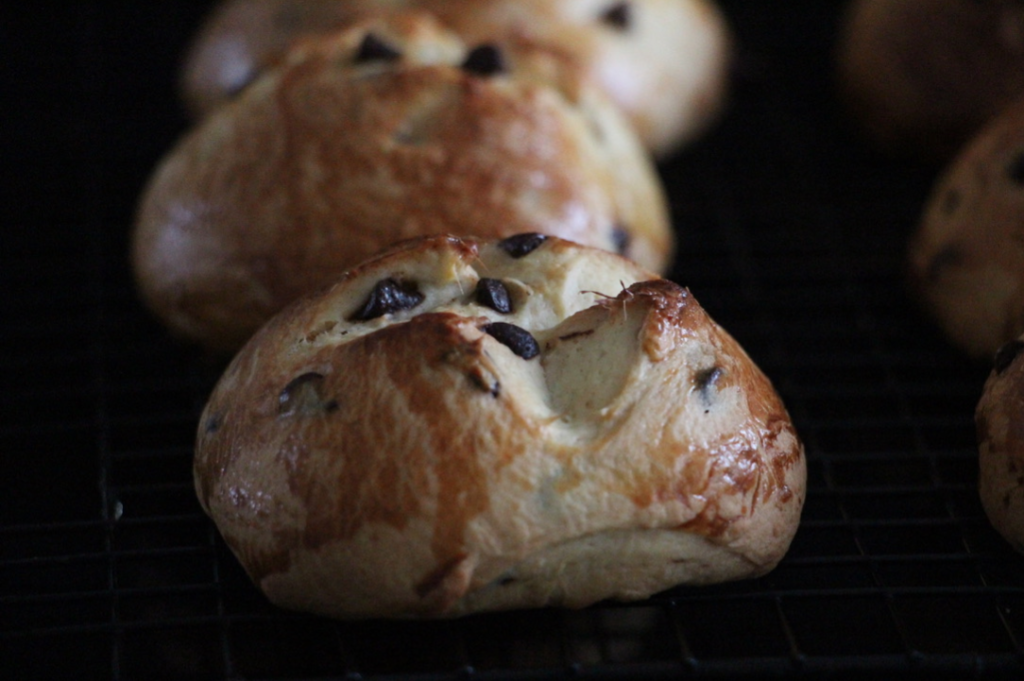 Don't mistake it with a more famous pastry called "Stollen", which is made with candied fruits. Here we're talking about little brioche made with golden raisin or chocolate chips, with a distinctive cross on top of it.
For breakfast or teatime, it is a delight!! Of course, you can bake it all year long!!! They will be perfect too without raisin or chocolate. Add a spoon of jam and it will feel like heaven… Yum!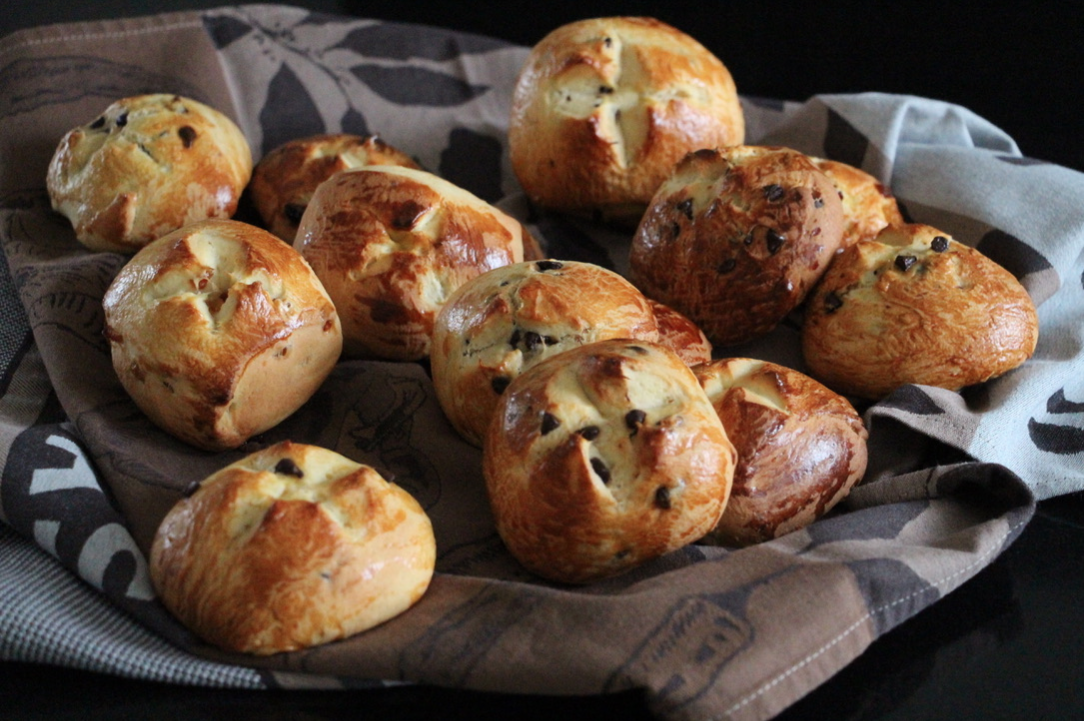 The secret to make them the way it is done in Alsace: respect the mandatory times for dough growth and make nice cuts with scissors or baker knife (do not hesitate to go deep).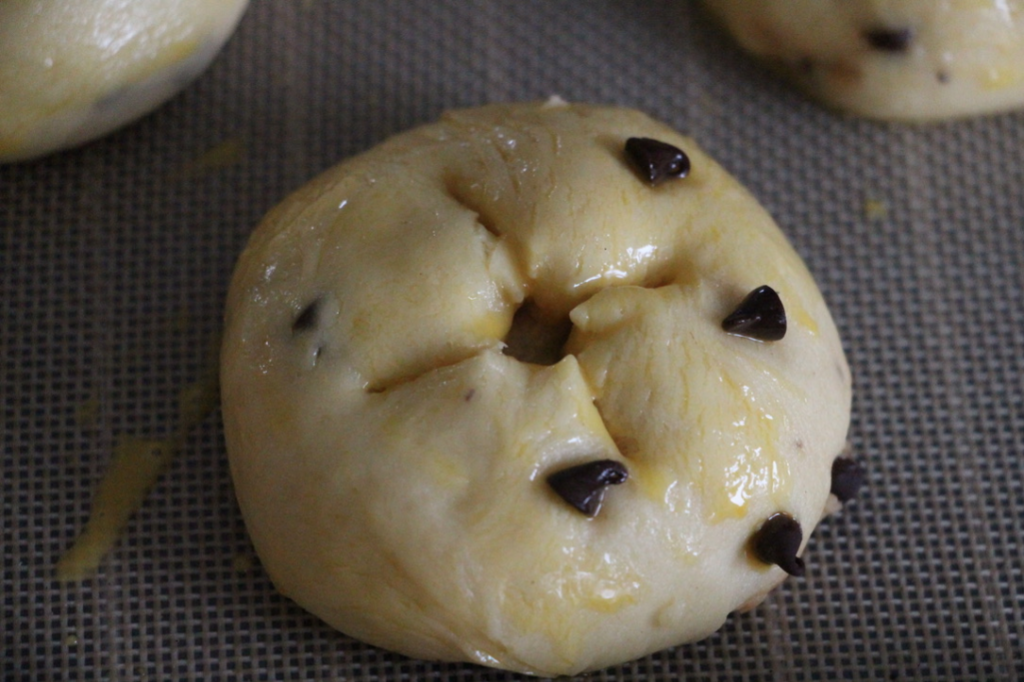 Shall we? The recipe, Chef!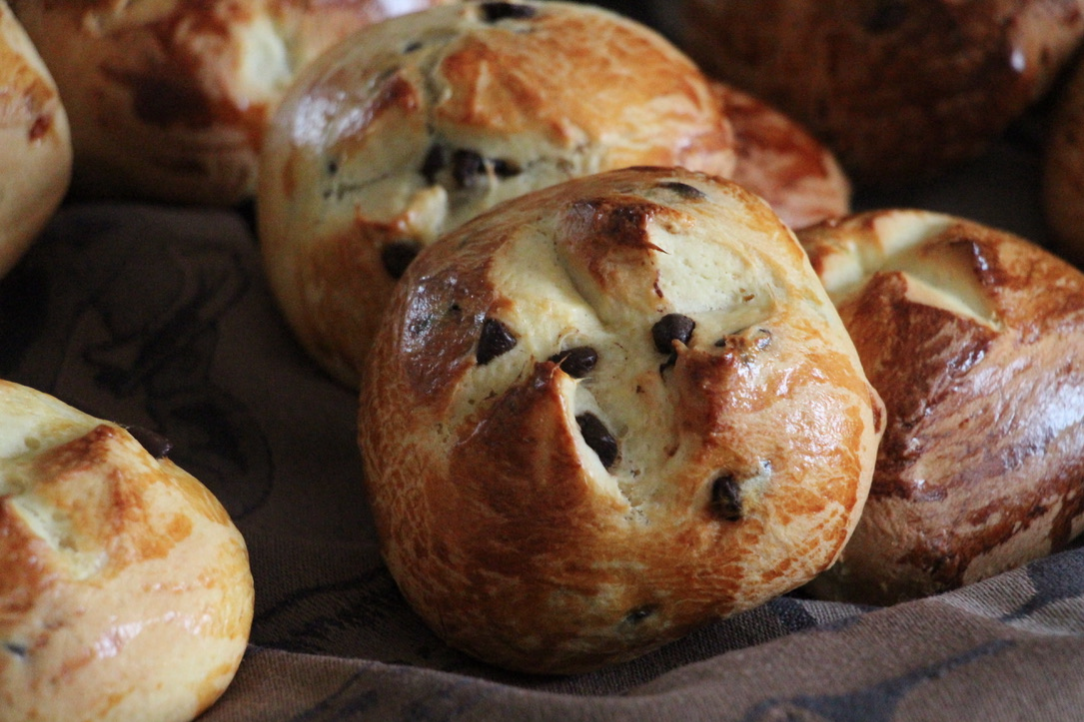 Print Recipe
Alsatian Little Brioches Stolle
Ingredients
500 g flour

120 g butter at room temperature

100 g sugar

10 g yeast powder

200 g milk

1 egg

1 egg yolk

8 g salt or 2 teaspoons

100 g golden raisins or chocolate chips

1 egg yolk and a tablespoon of milk for the golden color
Instructions
1
Warm the milk in your microwave oven. Add the yeast and mix until full dissolution.
2
Add the sugar then the egg and egg yolk previously mixed.
3
In your food processor bowl, put the flour and salt.
4
Start at medium speed and add slowly the milk+yeast+sugar+eggs mixture.
5
After 2-3 minutes, your dough should be smooth. Add the butter cut in pieces.
6
Mix for at least 5 minutes until you get a sticky but smooth dough (help with a spatula if necessary).
7
Pour the raisins or chocolate chips on the dough and mix at low speed for one minute.
8
Cover your bowl with a clean linen in a warm place.
9
After 2 hours, your dough should have doubled. Press gently your hands on the dough so that to remove gas for the little holes. (it will prevent from having a strong yeast taste).
10
Make small doughs, place them on your silicon mats and let them grow again for one hour.
11
After one hour, preheat your oven at 180 degrees.
12
Gild your doughs with the egg yolk and milk.
13
With a baker knife or scissors, make a deep cross on top of your doughs.
15
After baking, place on a grid for cooling.
Notes
You can choose not to choose between raisins and chocolate chips. In this case, separate your dough in two doughs, add the raisins in one and the chocolate chips in the other. You can freeze your Stolle right after cooling them down. They will still taste amazing.
The dough after the first growth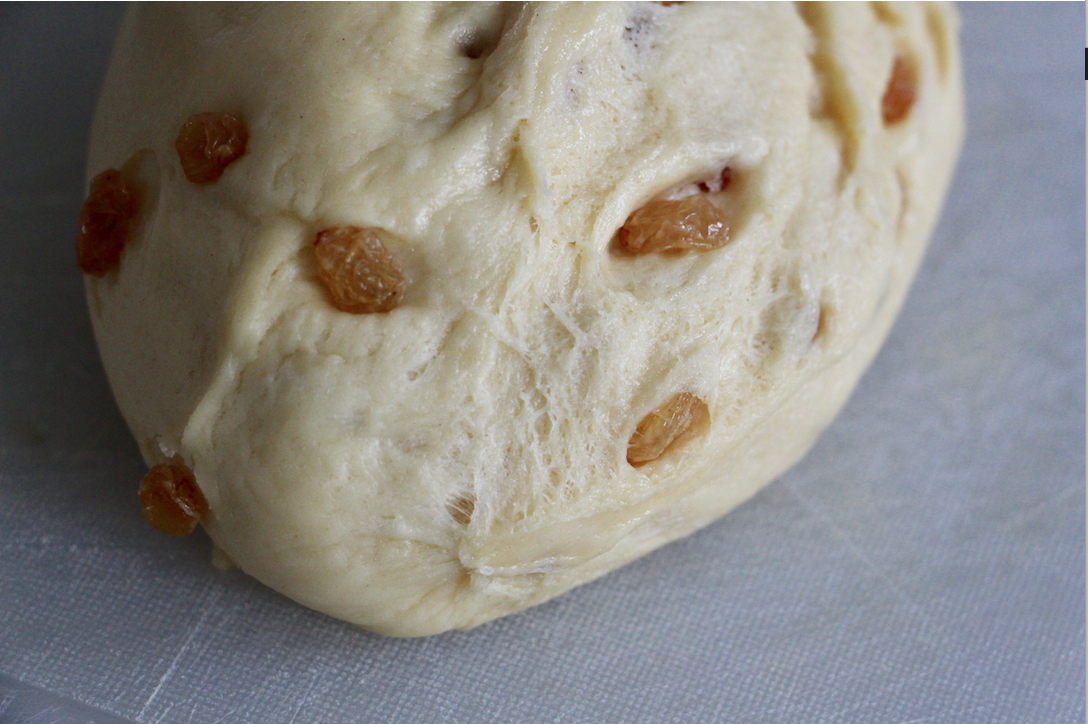 Close up on the holes full of yeast gas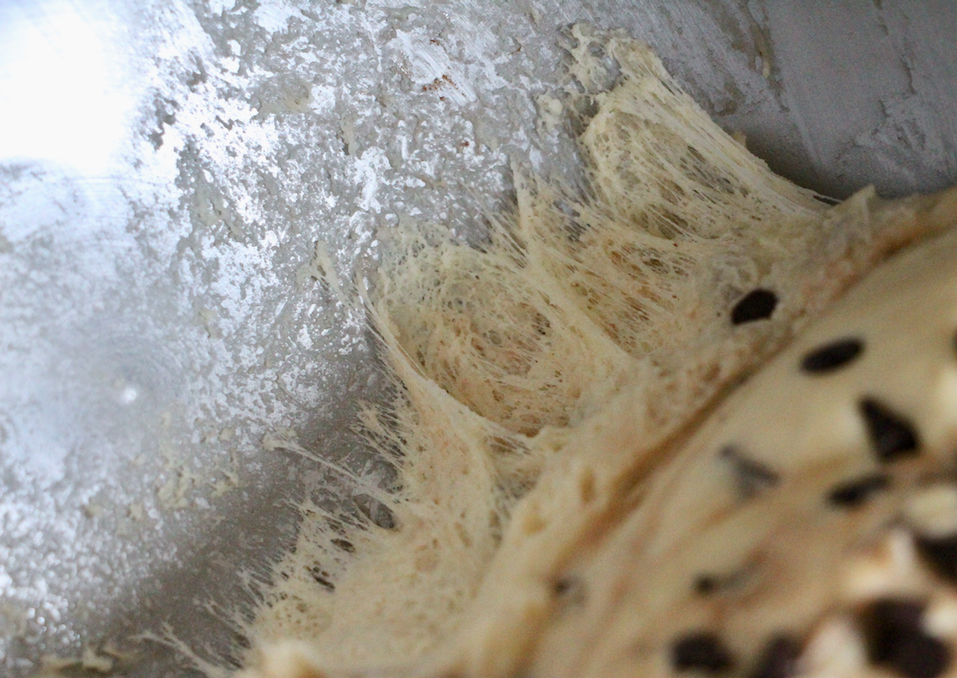 No more than 8 little dough per mat because your Stolle will grow more in the oven