I can not let August be over without even mentionning my favorite fruit tart : the mirabelle plum tart. If you don't know mirabelles, just know that they are little yellow plums, a little bit bigger than cherries. We have a lot of them in Alsace, the region I come from. They are so sweet and tasty !! But we can find them during a rather short period so cook them, bake them as much as you can !!  Jam, crumbles, pies, in a casserole with lamb meat for instance (yes, it works too!!) and especially tarts. The mirabelle plum tart is so good and ridiculously simple to bake !
The mirabelle plum tart is of course much better with fresh fruits. But you can also freeze your mirabelles and enjoy them whenever you want ! In this case, wash them, cut them in half and remove the stone. Then, place them flat in your freezer bag. When you will use them, let them defrost at room temperature in a strainer.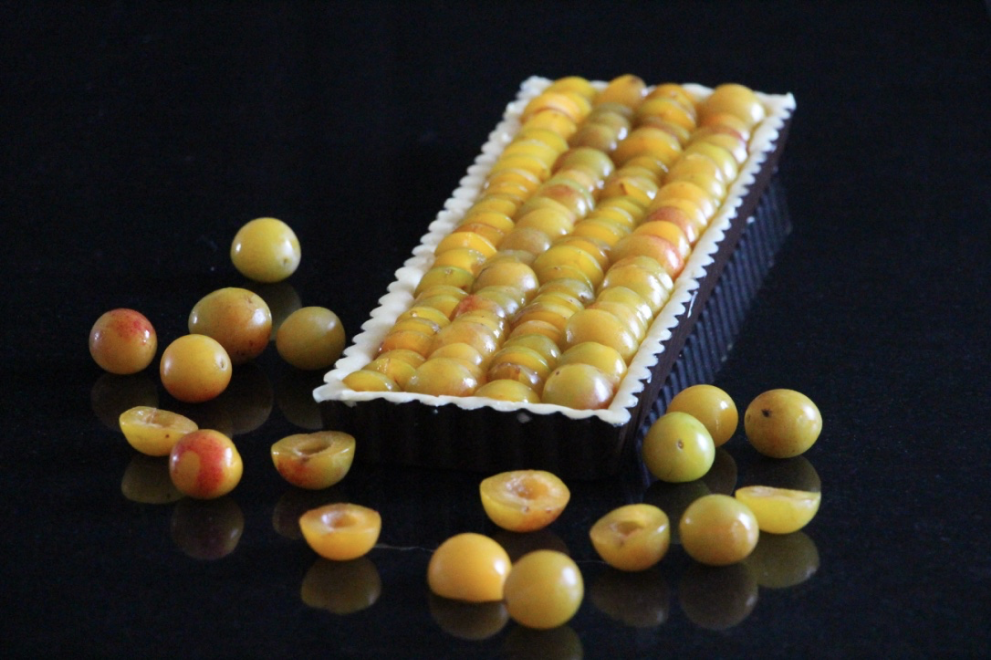 As far as pastry is concerned, you just do whatever pleases you. Puff pastry, shortbread pastry or shortcrust pastry. My only recommendation will be to make sure it is not to thin when you put it in your mold. Pastry recipes are available on the blog : shortbread pastry or shortcrust pastry.
No need to wait more, the recipe chef !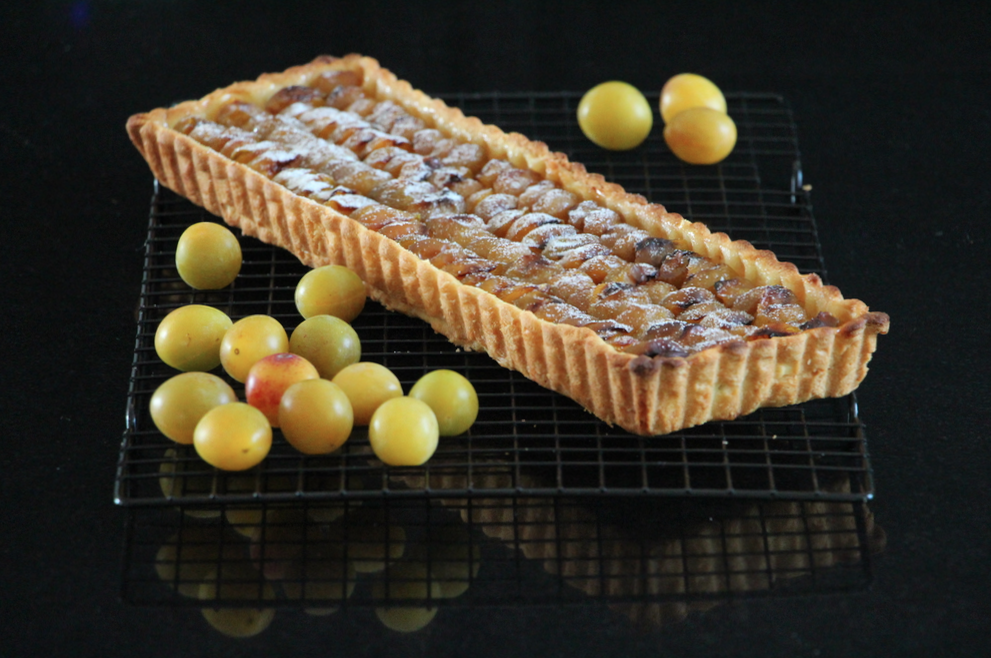 Print Recipe
Alsatian Mirabelle Plum Tart
Ingredients
300g of pastry
800 g mirabelles plums
a little bit of sugar
Instructions
1
Preheat your oven at 200 degrees.
2
Spread the pastry in a buttered mold. (The mirabelles will be very juicy after baking, do not make a too thin pastry otherwise you might have troubles unmolding it)
3
Wash the mirabelles, cut them in half and remove the stone.
4
Then put them in tight rows on your pastry.
5
Bake in the oven for 30 minutes.
6
Right after baking, spread a little bit of sugar.
7
Let the tart cool down at room temperature before enjoying it !
Notes
This recipe works perfectly with any kind of plums.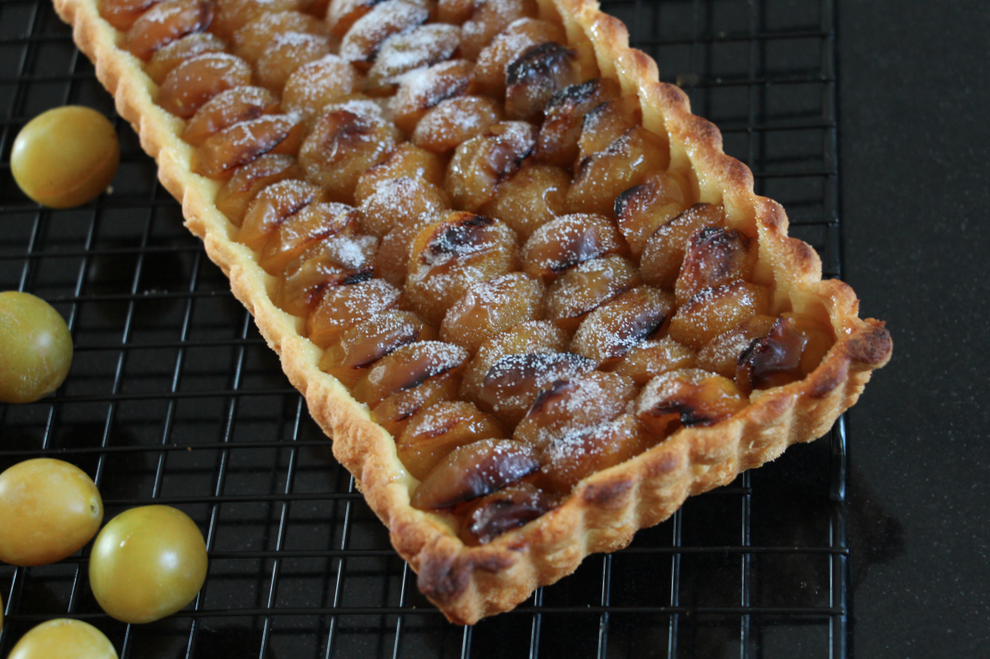 Enregistrer
Enregistrer
Enregistrer
Enregistrer
Enregistrer
Enregistrer
Enregistrer
Enregistrer