Summer or winter, you just need me to give the absolutly super easy recipe of my puff pastry crown. All you need is a to set up a day and time with friends or family for a nice moment with drinks and food. It works with colleagues too !! See ? Simple ! 🙂
So, starting today my puff pastry crown is going to be your BFF, your drinks and food ally, this little thing that will make you look amazing !! Because 1) it's so good, 2) it's so easy to cook, 3) it's so lovely on a table full of various snacks.
Okay, now you should be paying enough attention so that we can start the recipe !!
Let's do this !!
And with pics, step by step … Am I not making it easier and easier for you ???

The ingredients :
A thick puff pastry (280 g)
2 slices of cooked ham
2 tablespoons of Pesto Rosso (I usually take Barilla's which is very tasty) or red pepper cream
70 g grated cheese
1 egg yolk
A little bit of sesame
Step 0 : pre-heat your oven at 220 degrees.
Step 1 : unfold your pastry (too easy)  and make cuts with a knife in the shape of a 8 branch star, up to 8 cm of your pastry border (still super easy)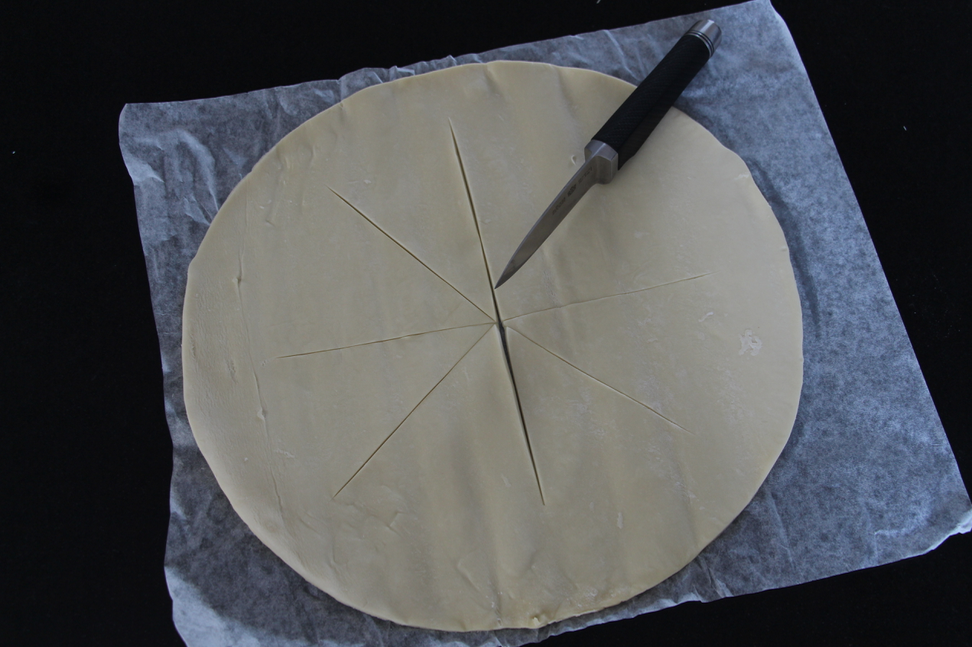 Step 2 : spread the pesto rosso on the border of you puff pastry (ask your kids to do it, this is too simple for you!!)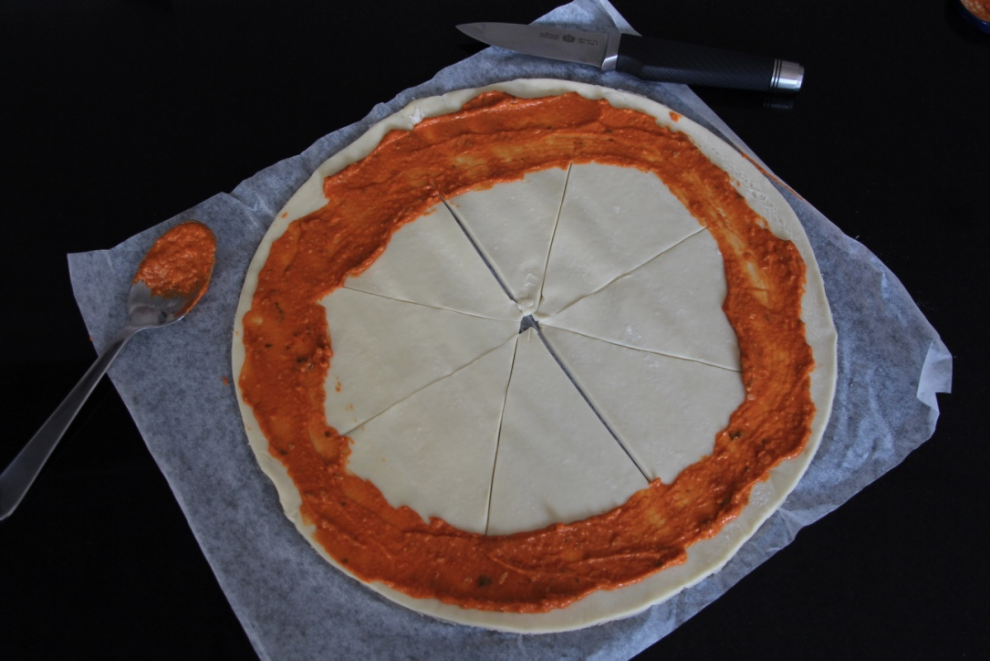 Step 3 : cut the ham in 3 in the length and place them over the pesto rosso (now it's your turn to do something, don't you leave a knife in a kid's hand !)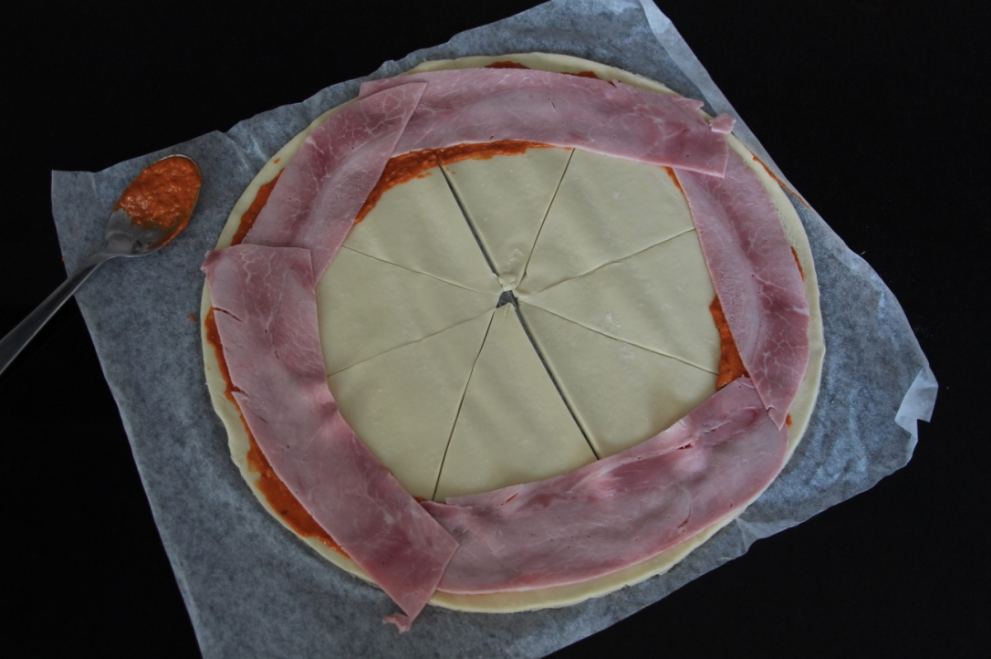 Step 4 : spread the cheese on the ham and fold the triangles of pastry toward the border.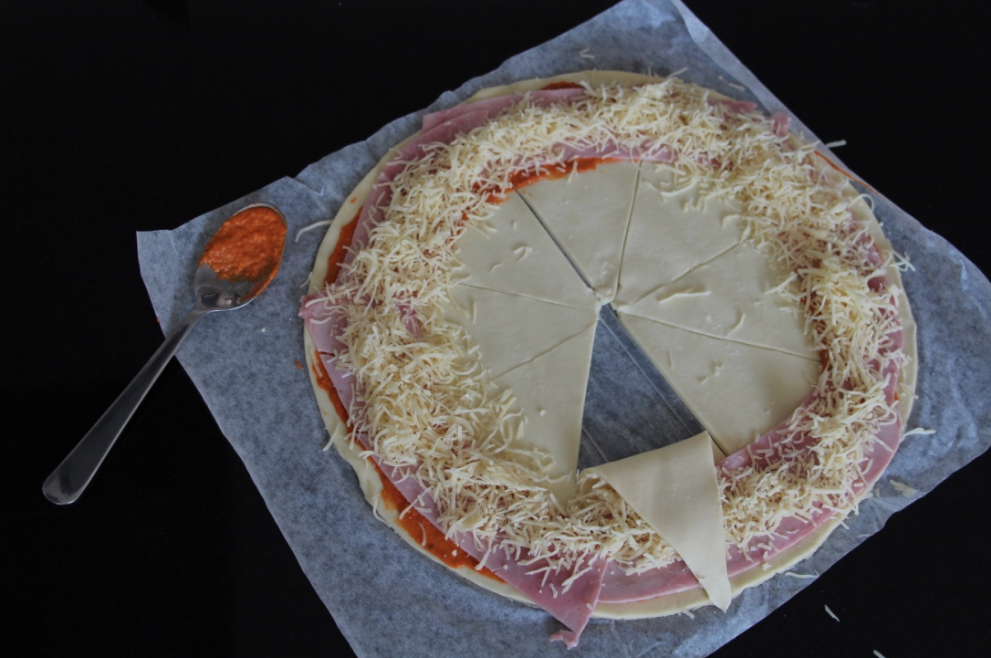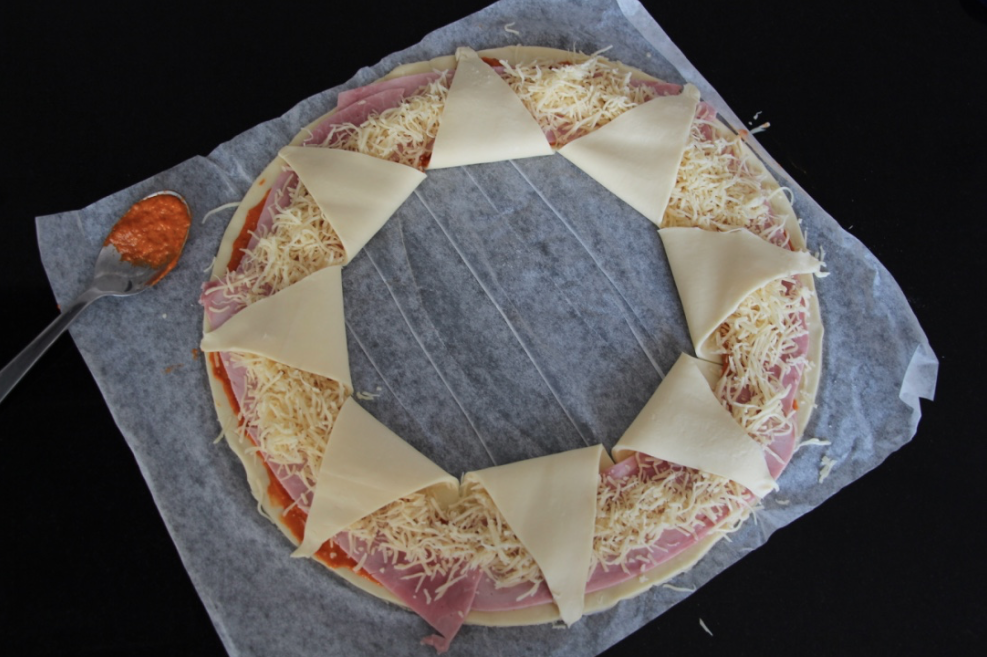 Step 5 : brush the egg yolk on your pastry (it's like painting at school, your 4 year old can take care of this) and add the sesame.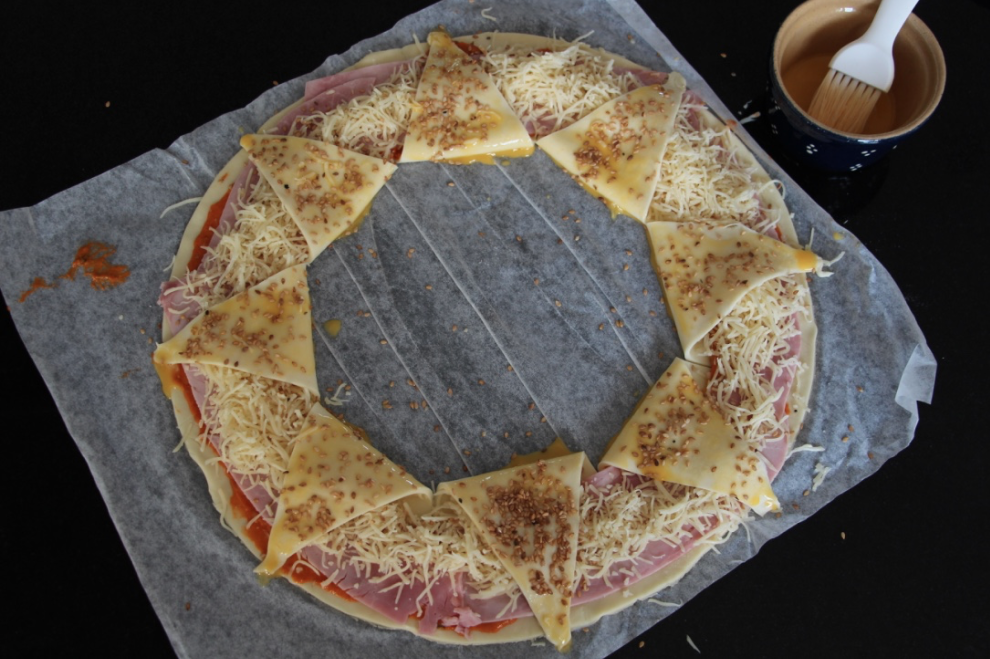 Step 6 : put in the oven for 10 minutes.
Step 7 : fight with your guests to get as much as possible !!!
So, how go was it???
You can cook this baby several ways: replace the pesto rosso with thin slices of fresh tomatoes, take goat cheese, regular pesto, put slices of grilled veggies, add cherry tomatoes or black olives… Whatever suits you !
Don't hesitate to show me your own version of puff pastry crown !!
Talk to you soon !
Enregistrer
Enregistrer
Enregistrer
Enregistrer
Enregistrer