Hello my dear food lovers!
Today I will share a recipe that I used to make during my teenager years (which means yesterday obviously… 😉 ).
Here is my chocolate chip cake.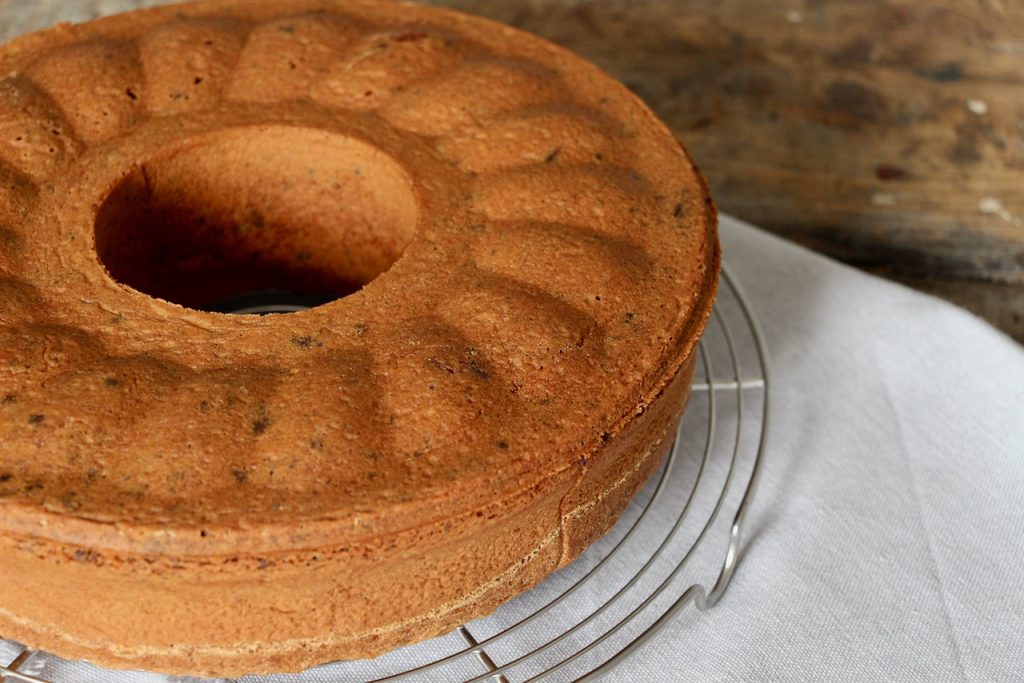 It's an old recipe that I'm finally sharing with you. I'm pretty sure that I've eaten this cake more than a hundred times!!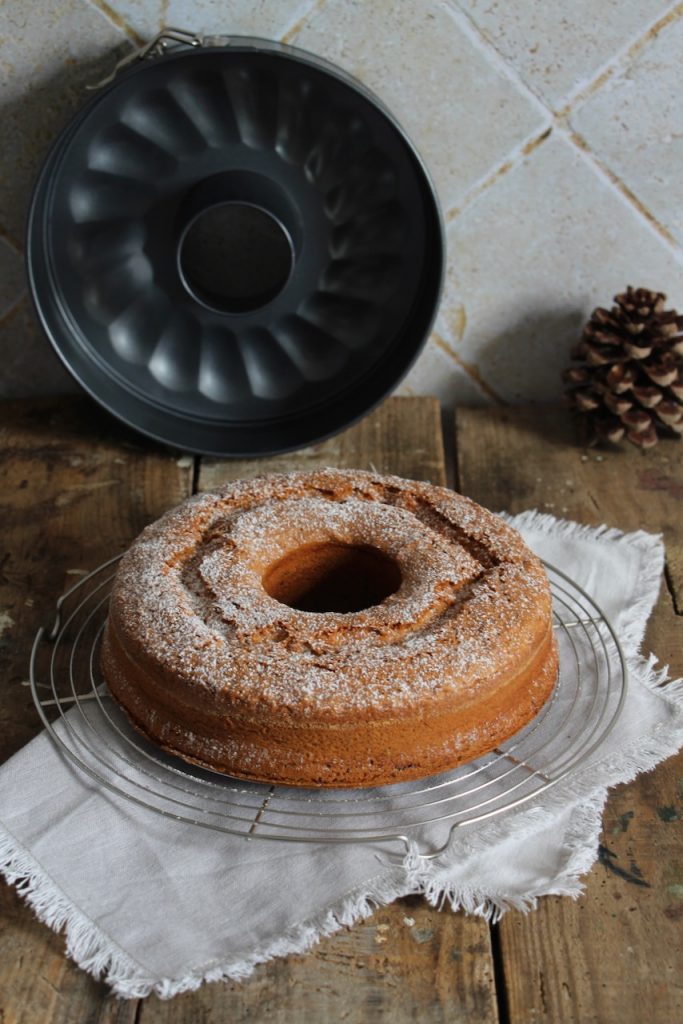 So why wait so long before writing down this chocolate chip cake recipe?? I'm asking! Why?? I honestly think that I forgot about this recipe until now… What's wrong with me? And this will sound even more questionable once you've tried it.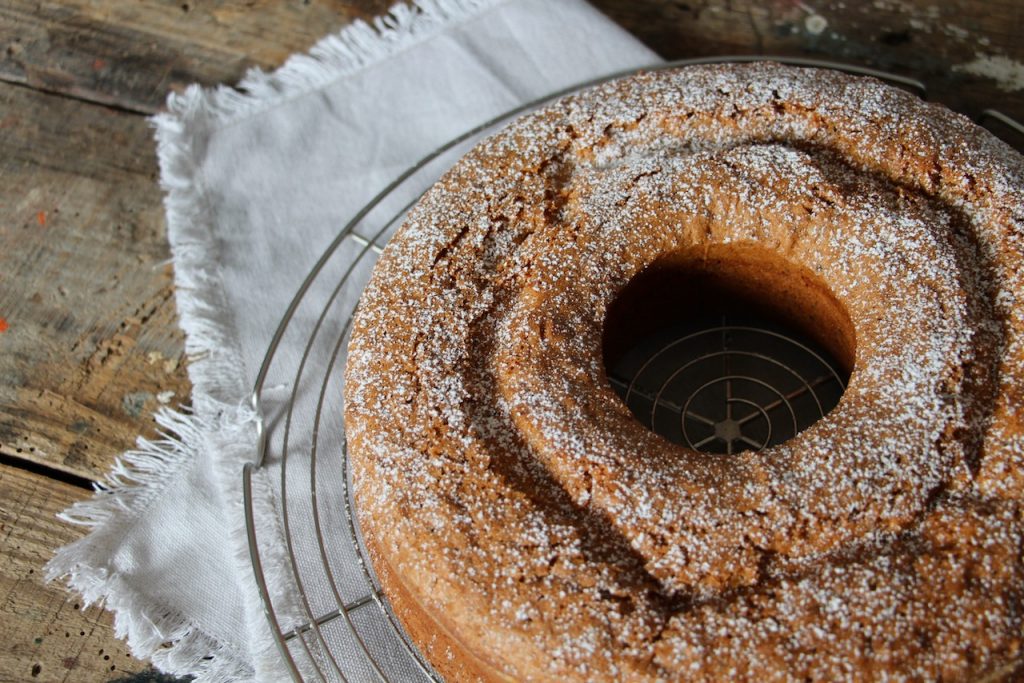 This cake is super easy to make. It's soft, heavenly moist and super delicious! You can keep it at room temperature and have it for breakfast or your afternoon snack. You get it, this chocolate chip cake is fantastic!!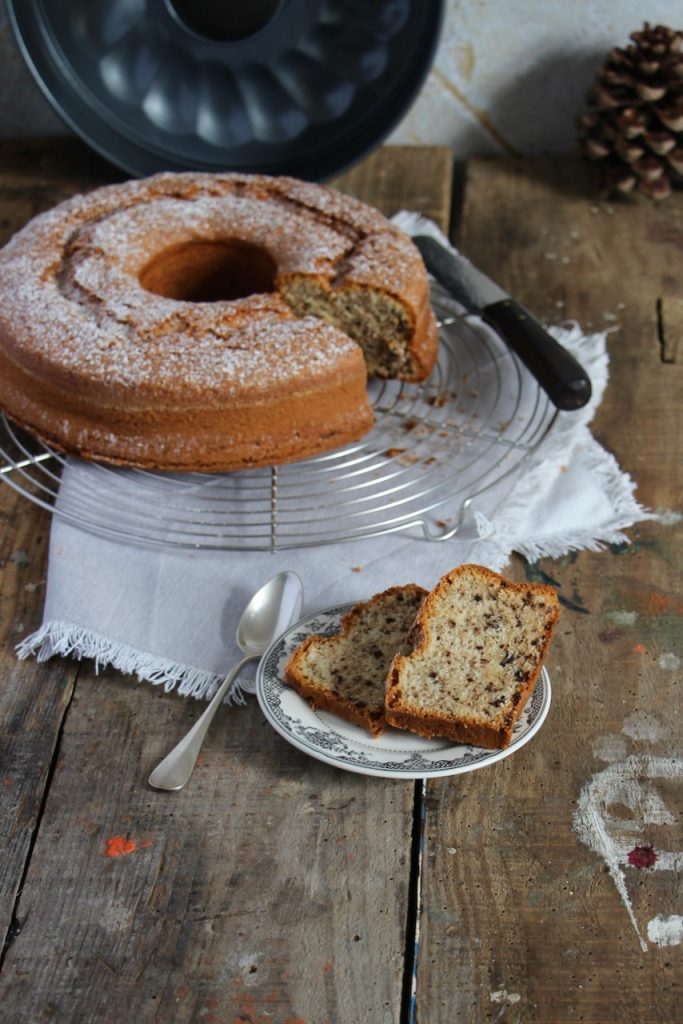 So it's not a "chocolate chip" cake so to speak, it's more a cake made with crushed chocolate. You can serve it with a scoop of vanilla ice cream or a chocolate one for instance or with creme anglaise if you like.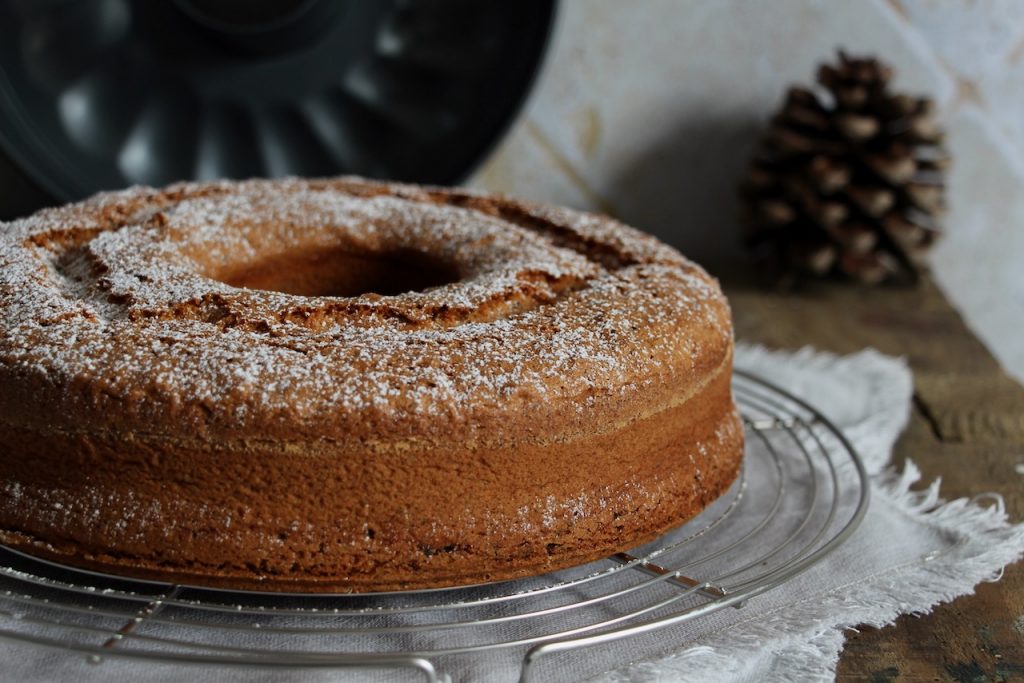 The only thing to pay attention to is the mold size and shape. The best option is to go for a 26 cm diameter savarin mold, if possible with removable bottom. The hole of the savarin will help with a more uniform cooking than with a regular cake mold and the 26 cm diameter is simply necessary because your cake is going to grow, hence a large mold.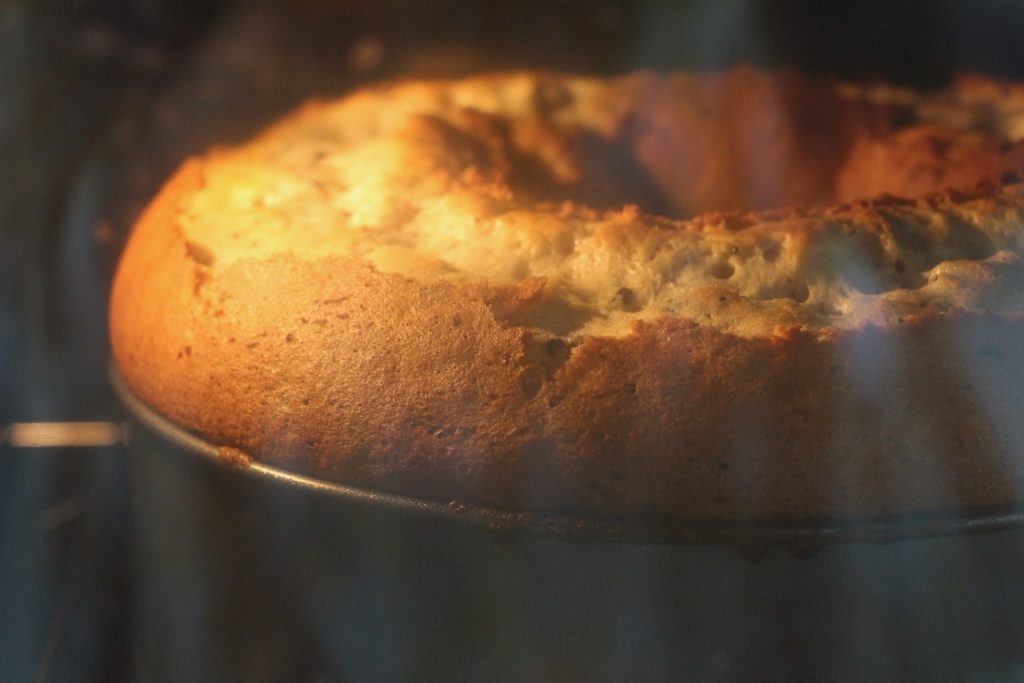 At the end of cooking, the chocolate chip cake will be lower than during cooking. This is normal. Yet, if it is too hollow that means that your oven was too hot. The next time, reduce the temperature by 10 degrees.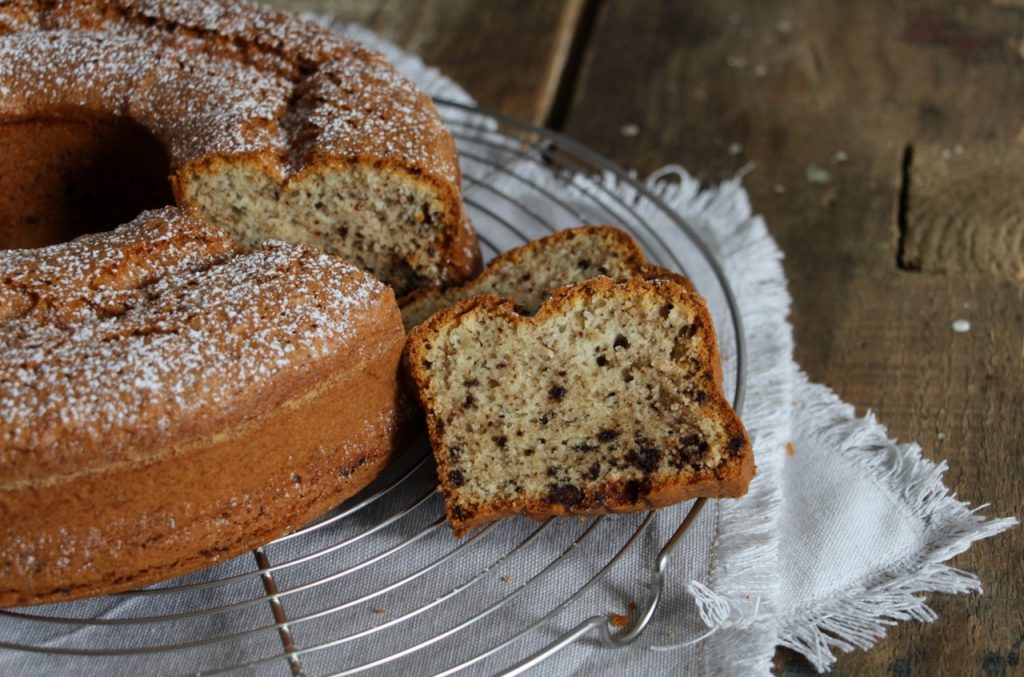 The utensils:
A 26 cm savarin mold (De Buyer as always for me),
A large bowl,
A good whisk,
A food processor with whisk for the egg whites
And a blender or Thermomix to crunch the chocolate.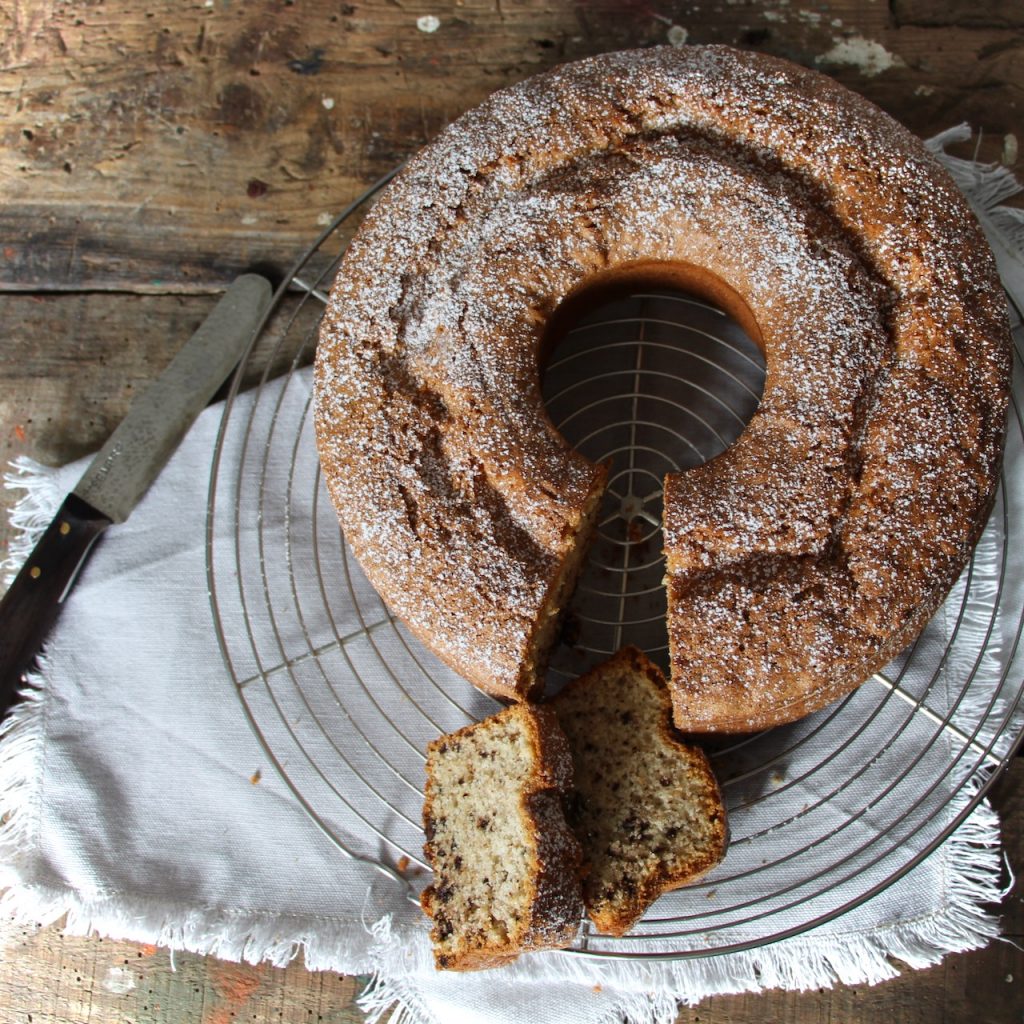 You can put chocolate chips if you don't want to crunch the chocolate, though I really recommend it. The smaller parts of chocolate will "conglomerate" with the batter and the large parts will remain and give the great chocolate taste.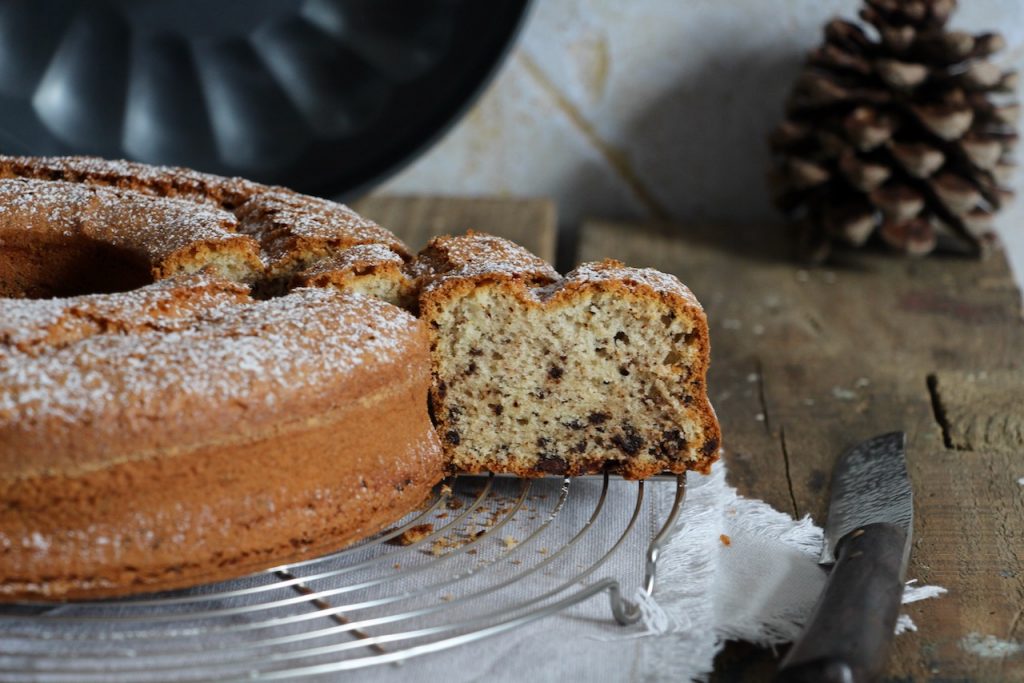 And now the recipe, Chef!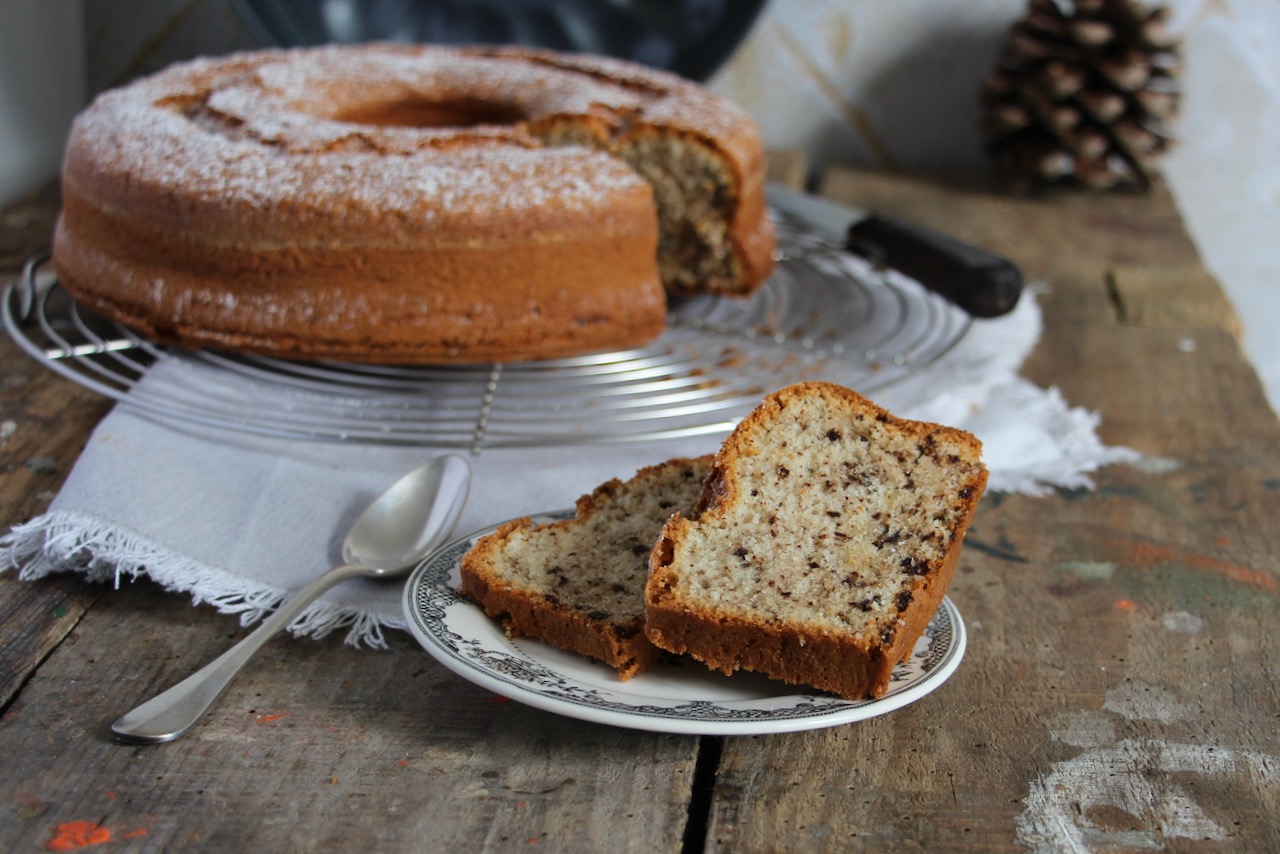 Print Recipe
Ingredients
4 eggs
220 g sugar
220 g flour
10 g baking soda
160 g vegetal oil
160 g milk
100 g chocolate
Instructions
1
Preheat your oven at 160 degrees.
2
Separate the egg whites and yolks.
3
Whisk the egg whites until firm and set aside.
4
Whisk the egg yolks and sugar until foamy and white.
5
Add half of the flour. Mix.
6
Add half of the milk, mix.
7
Add the rest of the flour and baking soda. Mix.
8
Finally, pour the rest of the milk and the oil, mix well until you get an homogeneous batter.
9
Add gently the egg whites with a spatula.
10
Crunch the chocolate with your Thermomix or blender.
11
Add it to the batter and pour into to the buttered mold.
12
Cook for one hour (check with a knife at the end of cooking).