Hello my lovelies!
I wasn't planning to post this recipe today but we're having a huge heat wave now in France so…
Here is the savior !! The lemon and mint iced tea!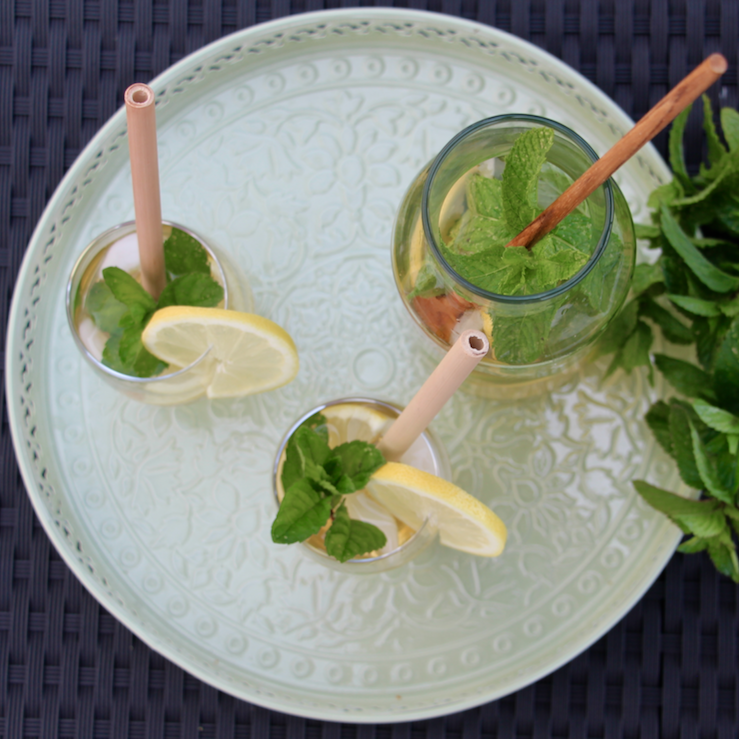 So we are definitely exhausted, we are hot, I will not tell you how important it is to drink water, how good lemon is for health, and tea too!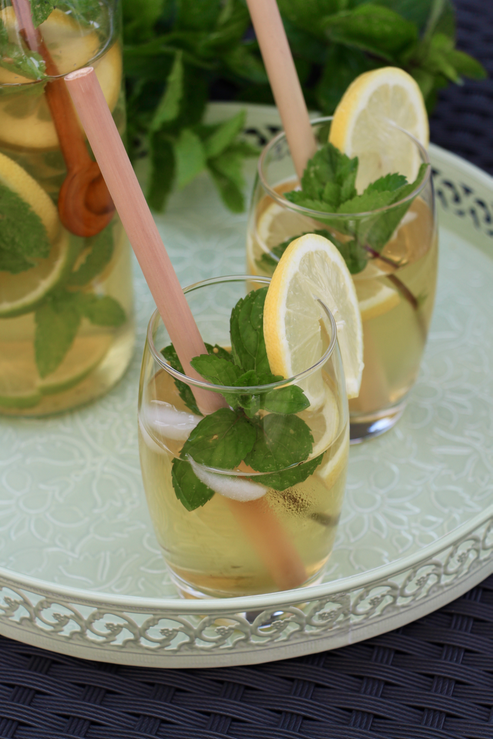 I will just focus on my lemon and mint iced tea recipe.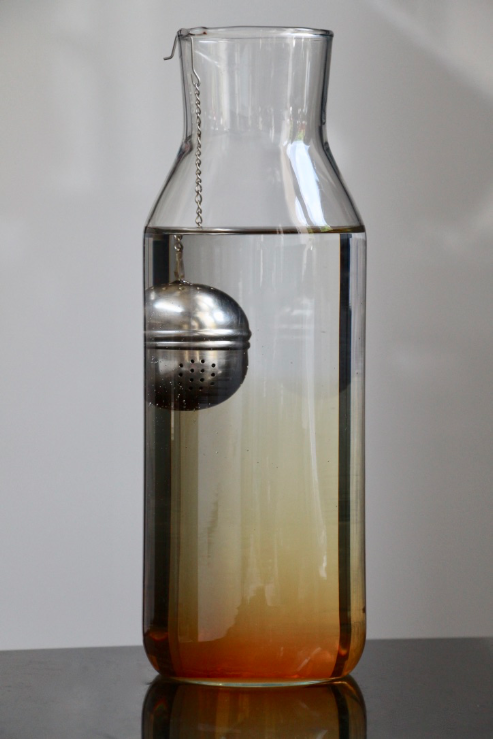 You can adjust this recipe to other versions (with fruits for instance). What is important to keep in mind is to put the tea or tea bags in water at room temperature to avoid to have a high concentration of tea tannin. Also remember to taste your tea regularly until you get it as you like it.
After that, it's just a piece of cake!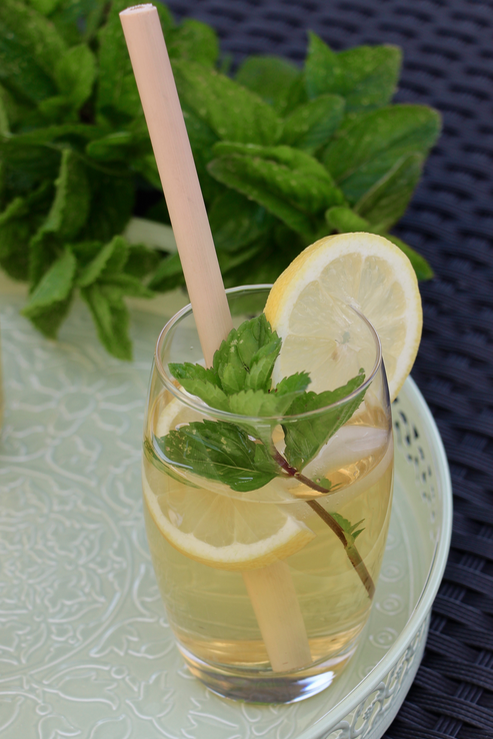 Shall we now? It's super hot!! We want iced tea!!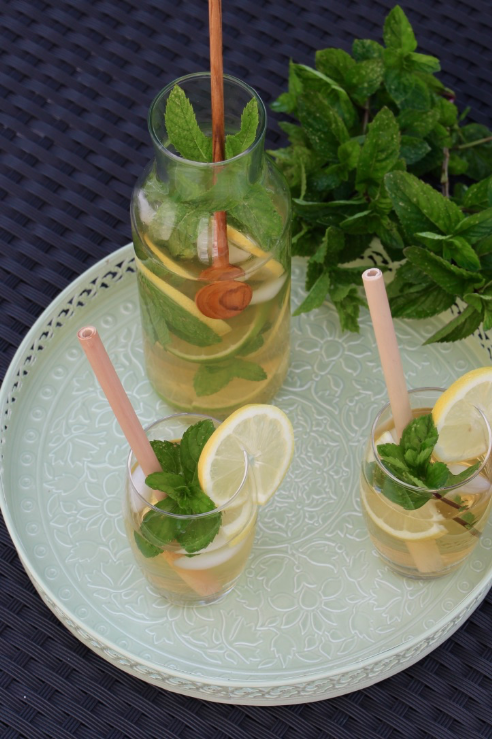 The recipe, Chef!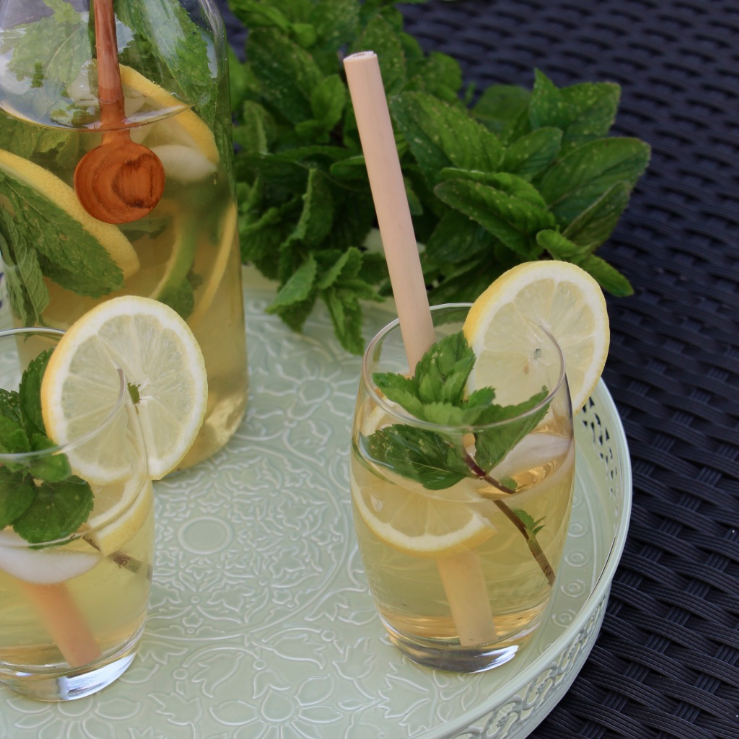 Print Recipe
Ingredients
1 liter water at room temperature
4-5 teaspoons tea (or 2-3 tea bags)
1 organic lemon
Mint leaves
Sugar, maple syrup or honey (optional)
Ice cubes!!
Instructions
1
Place the tea bags in water for at least 1 hour.
2
Once the tea is as you like it, filter.
3
Add the lemon cut in slices (and some lemon juice if you like), mint leaves and sugar.
4
Set aside in your fridge for 2-3 hours (or more!).