Hello my lovelies!
We are deep into Fall season, time to make soups on a regular basis. Get used to it… Winter is coming too… You'll need soup! So today, let's have a green peas soup!
Smooth and delicate taste, that's all we need!!
You can cook it for dinner with a nice omelet on the side, or as a starter with a garnished puff pastry as I suggest it here on my photo, or as a warm jar for your aperitif.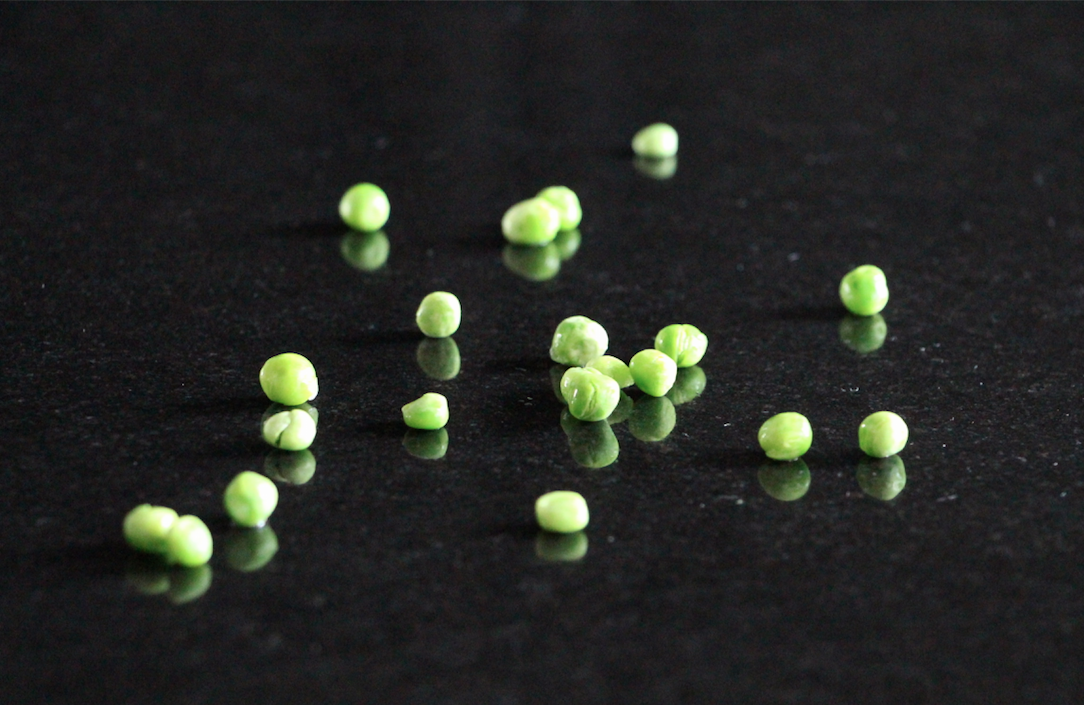 The sweet and soft taste of the green peas will be a strong advantage to turn the "soup? again! pfff !" into "humm ! this is so good!". You can add grilled croutons, a nice savory chantilly with balsamic vinegar for a more delicate dish.
To put it in a nutshell, this is a true good and healthy idea! Available with or without Thermomix … Outstanding, right? 😉
Come on! The recipe, Chef!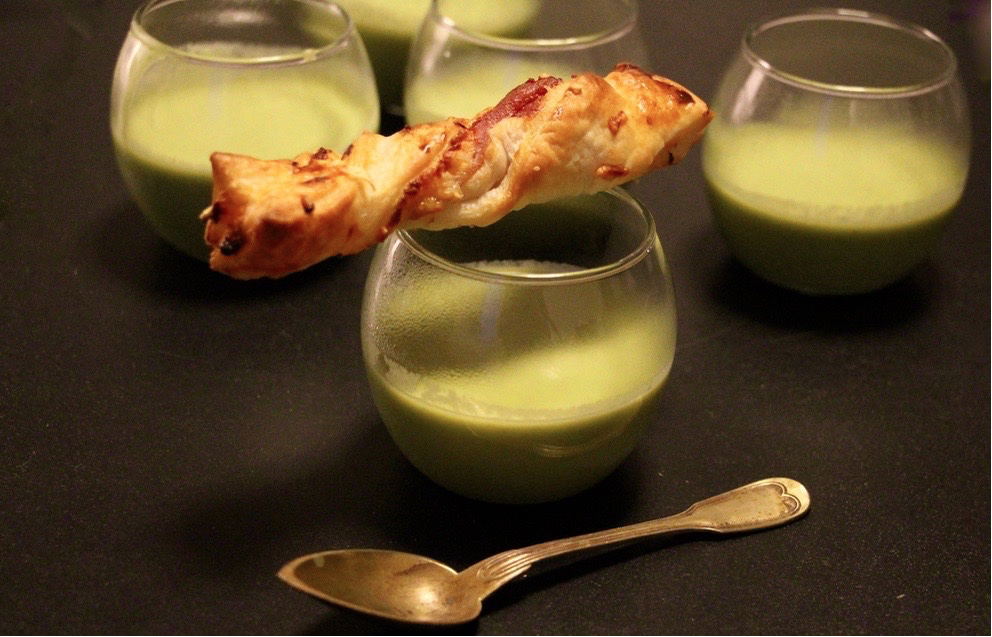 Print Recipe
Ingredients
500 g frozen green peas

1 onion

1 clove garlic

2 tablespoons of olive oil

1 dehydrated chicken or vegetable broth

10 cl cream

Salt

Pepper

Ground ginger
Instructions
1
If you have a Thermomix, go to bullet point 8. If not, peel the onion and garlic.
2
Pour the olive oil in a sauce pan, add the onion and garlic and cook for 2 minutes.
3
Add the peas, 30 cl of water and boil. When it starts boiling, add the dehydrated broth.
4
Reduce the heat, cover and cook for 20 minutes.
5
At the end of the cooking, mix with a hand blender.
6
Add cream and water to adjust the constistency.
8
Peel the onion and garlic, put them into your Thermomix bowl and mix 5 seconds speed 5.
9
Add the olive oil and set 4 minutes, 80 degrees, speed 2.
10
Add the peas, the broth and 30 cl of water. Set 20 minutes, 100 degrees, speed 2.
11
Mix 1 minute speed 10, add the cream and mix 10 seconds speed 4.
12
If you wish, add water to adjust the constistency.
13
Pour your soup through a skimmer to have a smooth texture.
14
Season with salt, pepper and ground ginger.
Notes
You can add prosuitto, grilled bacon or breadsticks.