Hello my friends!
So we are back to work, to school, to our normal life… What if I sent you back on holiday just for a bit?
There you go with the genuine Mexican guacamole!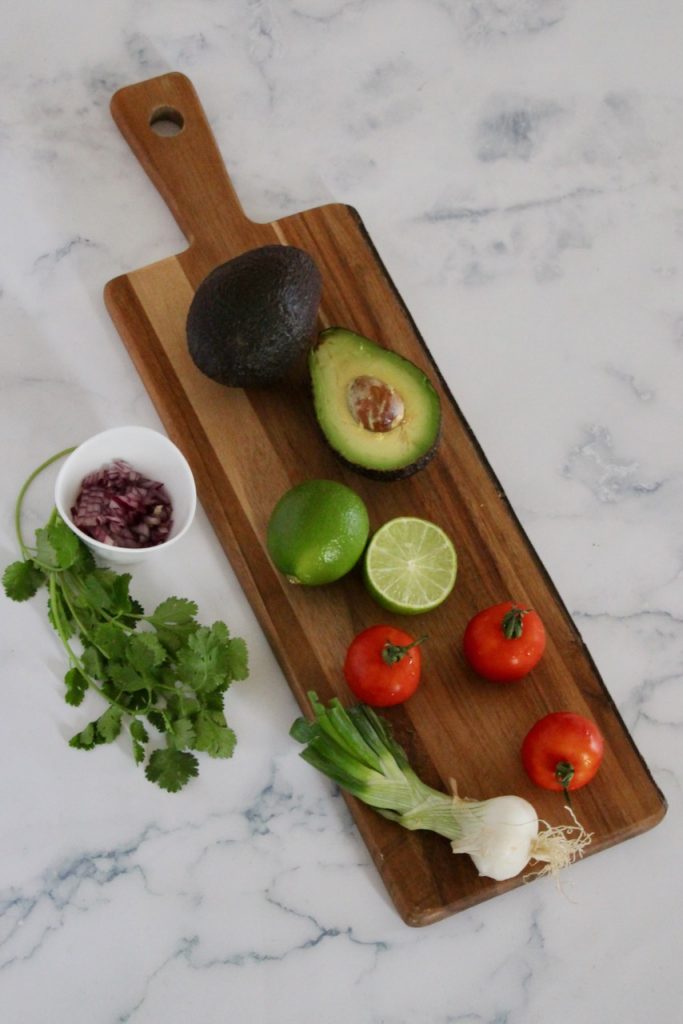 It's a part of my holidays that I love: bringing back recipes, ingredient or food ideas. And for those who were nice enough to follow me on Instagram or Facebook last August, you have understood that I went to Mexico, and more precisely to the Yucatàn peninsula.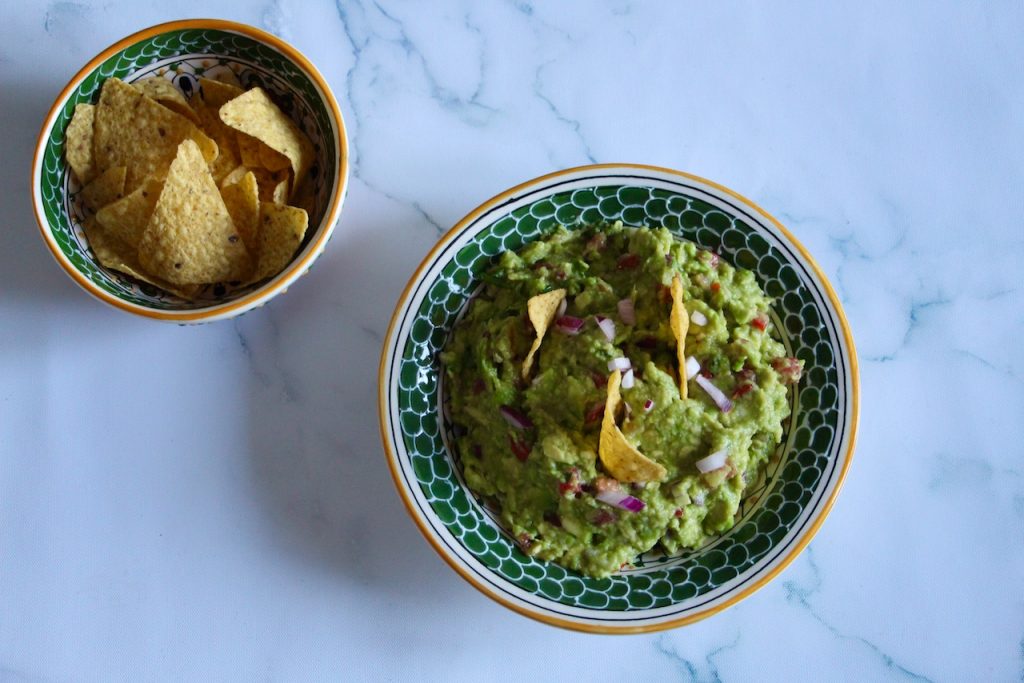 I will have more opprtunity to share about this trip throigh other recipes, but I wanted to focus on the famous guacamole that you must probably have very often as appetizer.
I have to say that I was sure that guacamole had to be spicy. I thought that Mexican food with always made with chilli pepper, and strong spices… Well guess what? I was wrong!!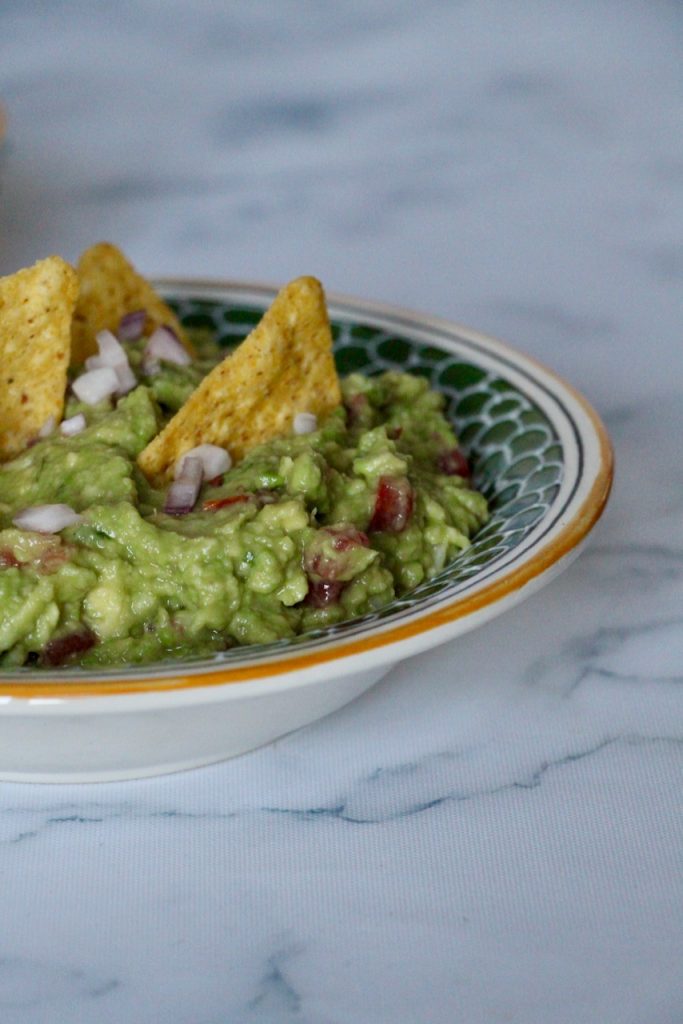 That was a surprise! First order of genuine Mexican guacamole in a restaurant: not spicy. Okay… Second order: not spicy. Well… At the 10th I finally got it!! 😉
Obviosuly, I had to share that with you!! And even more since the recipe is super easy to make and super quick (I had the chance to have it made for me at my table and it took less than 2 minutes once the ingredients were prepared!!).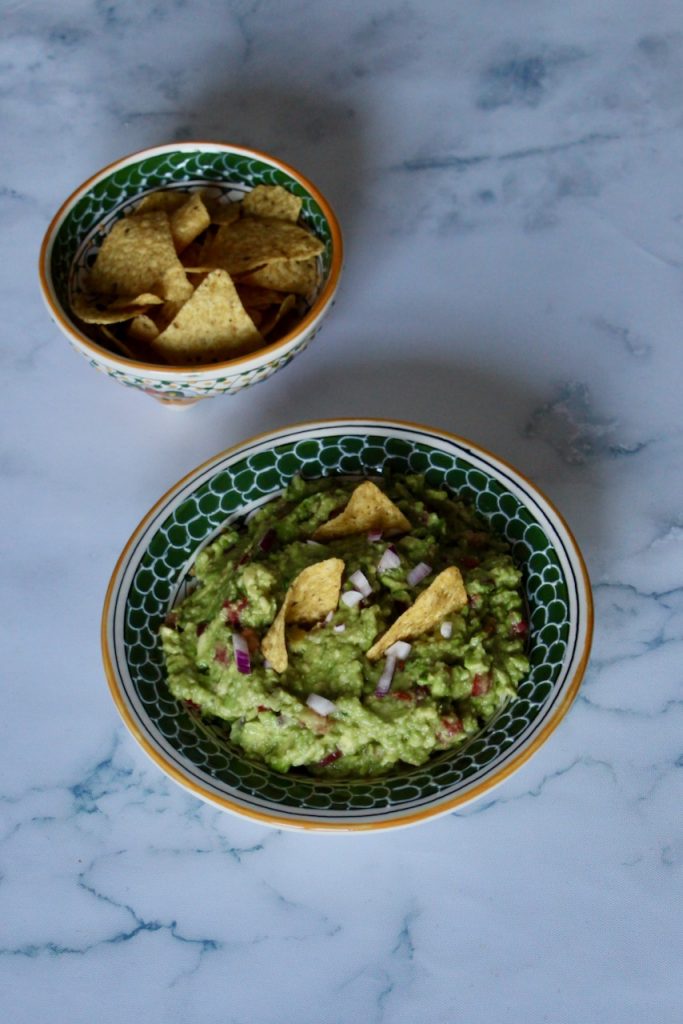 Besides it gives me the opportunity to show you the famous Talavera ceramics, typical from the city of Puebla, that you will see everywhere in Mexico. With such beautiful colors, your guacamole is already better!!
You will serve your guacamole with the traditional nachos, ou with bread, blinis or savory crackers.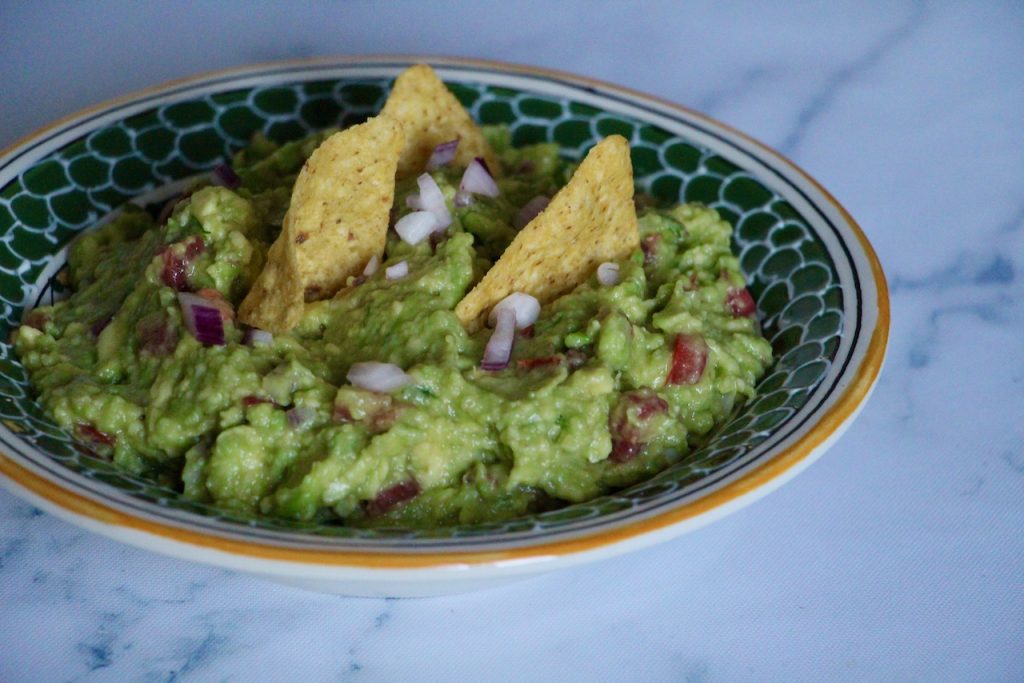 The utensils:
A mixing bowl,
A lemon squeezer,
A sharp knife for the veggies (I always use my De Buyer knife),
And a fork!
I'm sure you have all that in your kitchen already!!
Let's go for the recipe, Chef!
Print Recipe
The genuine Mexican Guacamole
Ingredients
2 avocados
1 lime
1 tomato
1 small white or red onion
Fresh coriander
Salt
Instructions
1
Chop the onion and the tomato pulp.
3
Peel the avocados, put them in your mixing bowl and mash with a fork.
4
Add the chopped onion and coriander, the tomato. Mix.
5
Add the lime juice and a pinch or two of salt. Mix and serve!