Hello my lovelies!
My ephemeral summer pleasure is definitely zucchini flower fritters. I will share today my super simple recipe with you guys, because you deserve it!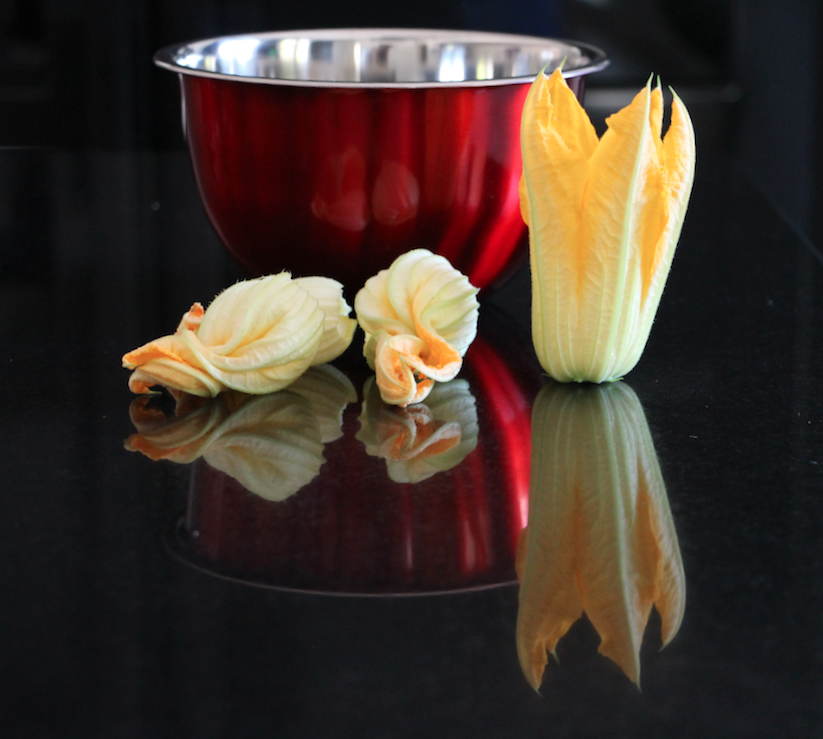 You will just have to prepare a fritter dough (made here in my lovely red bowl by Fackelmann), leave it to rest one hour and clean the zucchini flowers.
Super easy, right?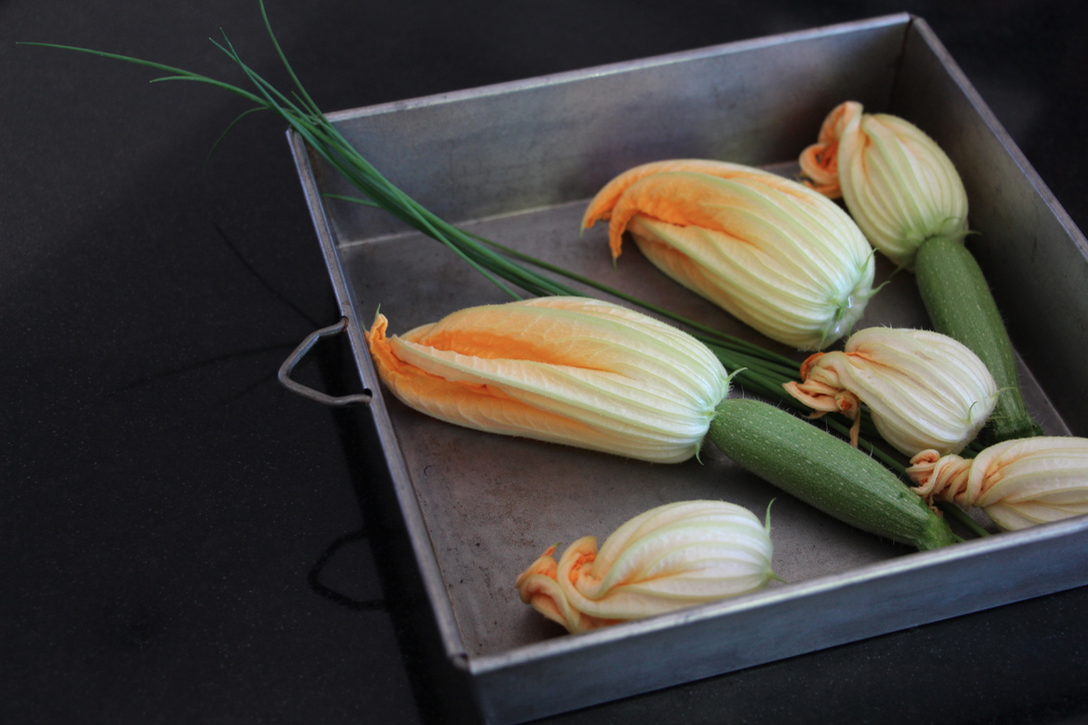 Most of the time, I serve my zucchini flower fritters with a nice glass of mojito or a chilled rosé. It feels like holidays, chill and relax…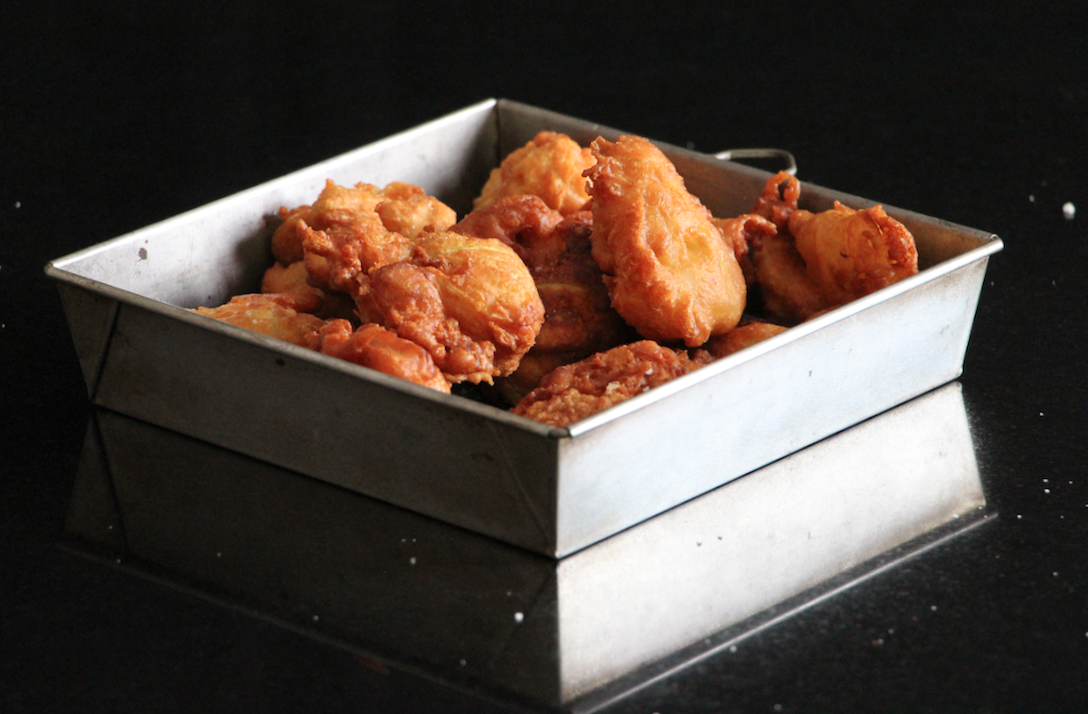 You can also serve them on a mix plate: with humus, a cold zucchini soup, cheese and delicatessen, and a nice salad.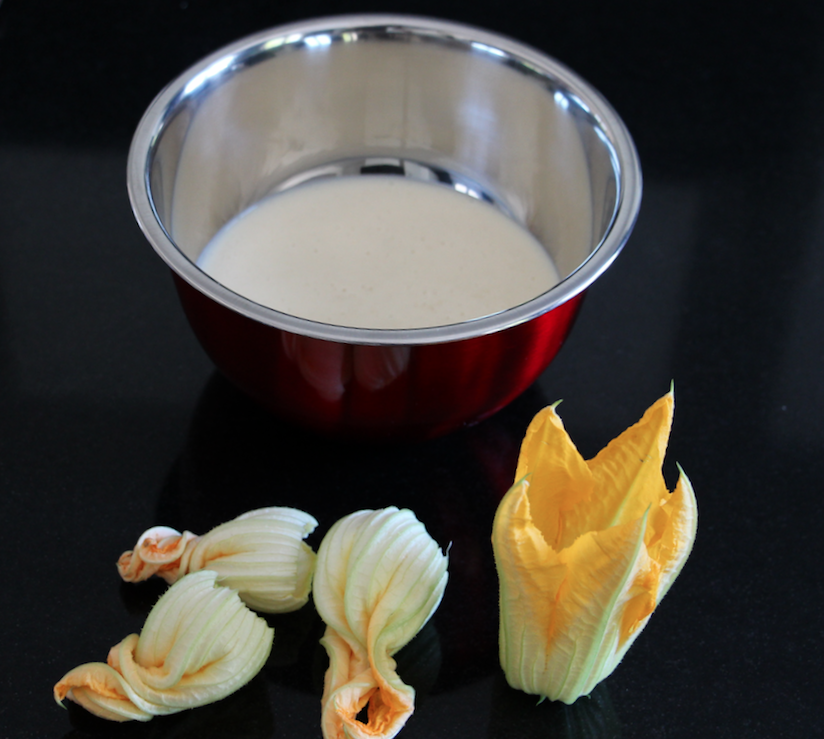 Before sharing the recipe, let me tell you that if harverst your own zucchini flowers, you might quite a few ants in your flowers. Empty the flowers from those little inhabitants outside of your home if you don't want to have them… inside!!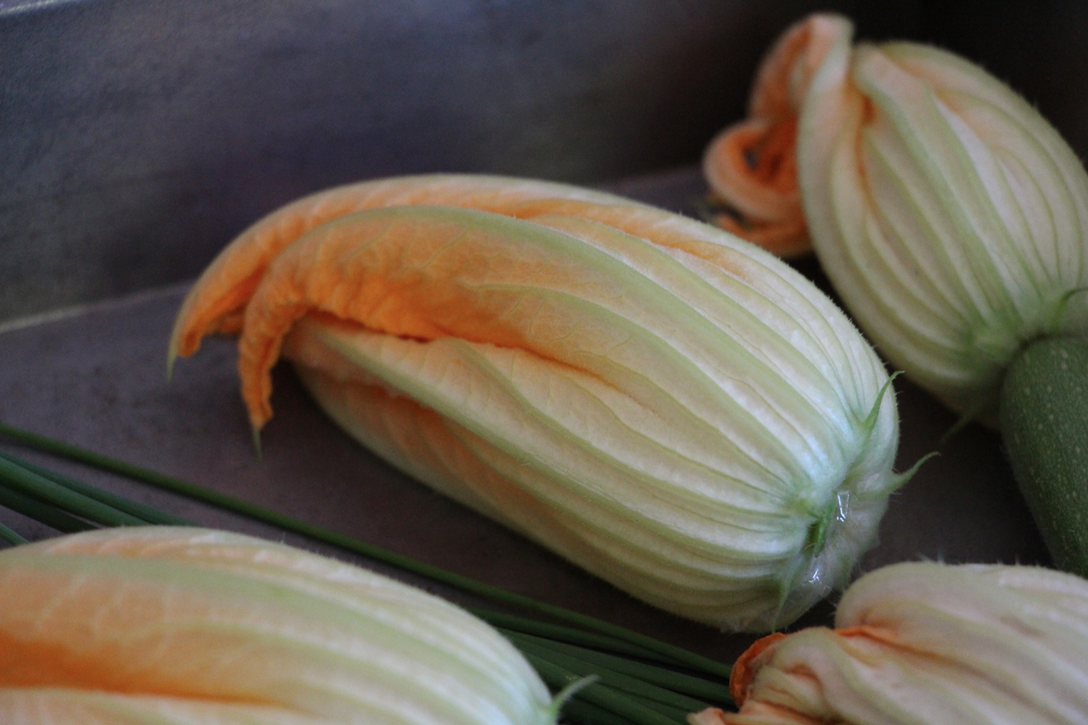 Shall we now?
The recipe, Chef!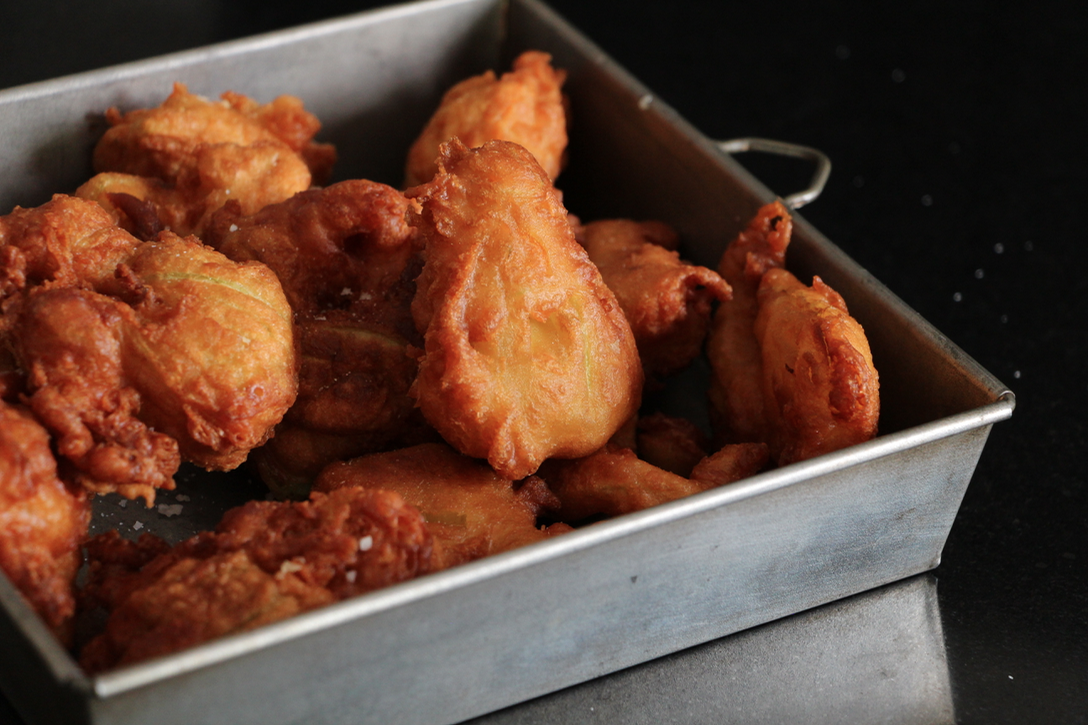 Print Recipe
Ingredients
12 zucchini flowers

1 large egg

1 tablespoon olive oil

165 g milk

135 g flour

1 pinch of baking soda

Salt

Oil for frying
Instructions
1
Whisk the egg in a bowl .
3
Add the flour in three times to avoid lumps.
4
Add the milk in three times as well. Then the baking soda.
5
Leave to rest for 1 hour at room temperature.
6
Heat the oil in a frying pan (you should have at least 2-3 cm height of oil).
7
Prepare your zucchini flowers: brush off any dirt, wash if necessary. Remove the stems and little petals as well as the stamen inside.
8
Soak into the dough and place them in the frying pan.
9
Cook approximately 2 minutes on each side.
10
Remove them from the oil and place them on a paper towel.
11
Place them in your serving plate, add salt and serve.
Notes
The baking soda will help your dough rise. If you don't have any, that's okay. It will be good anyway. You can add parsley, coriander or chive, finely chopped.