Okay, okay, I know what you're going to say : weather is still nice, is it really necessary to go for autumn recipes?? And I answer yes!! Fall is coming!! It's time to go back to basics: let's cook a veal stew, a French veal blanquette! It's the perfect traditional dish, best comfortfood ever, the veal stew is also very popular among the great French Chefs favorite recipes.
Alain Ducasse has his own gastronomic version at Restaurant Allard in Paris. But it's no time to fly to the moon…
Let's keep it simple, good and tasty, the perfect family dish.
This dish is for me the perfect Sunday meal, tasty, with fresh, seasonal and healthy products. You will need around 2 hours to cook it. In the end, you will get a smooth and creamy sauce and meat that will melt in your mouth. You are so going to enjoy it!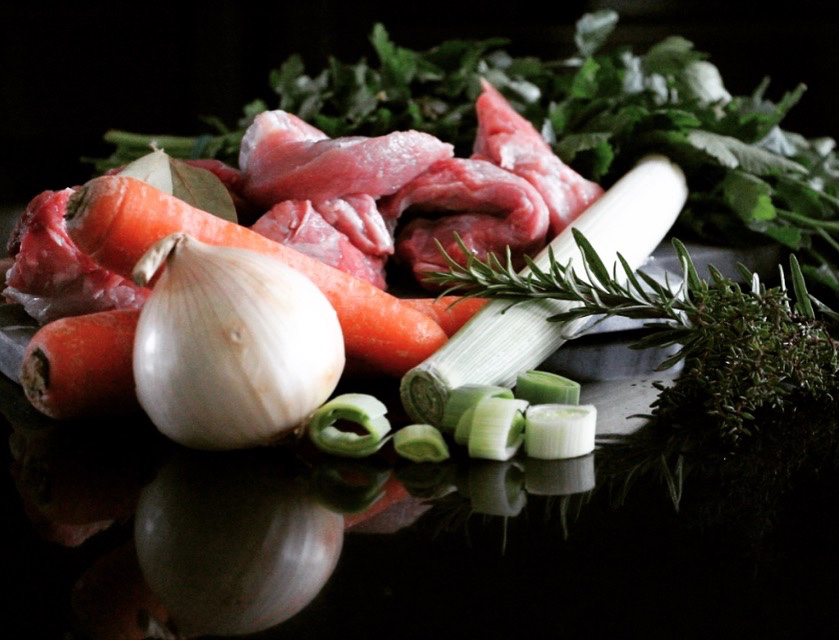 It is also one of the most famous French gastronomy meals. If you know veal blanquette, beef Burgundy style and foie gras, you know almost everything about French food!
Serve it with rice or tagliatelle and a glass of White Pinot.
Now, the veal stew is yours ! The recipe, Chef !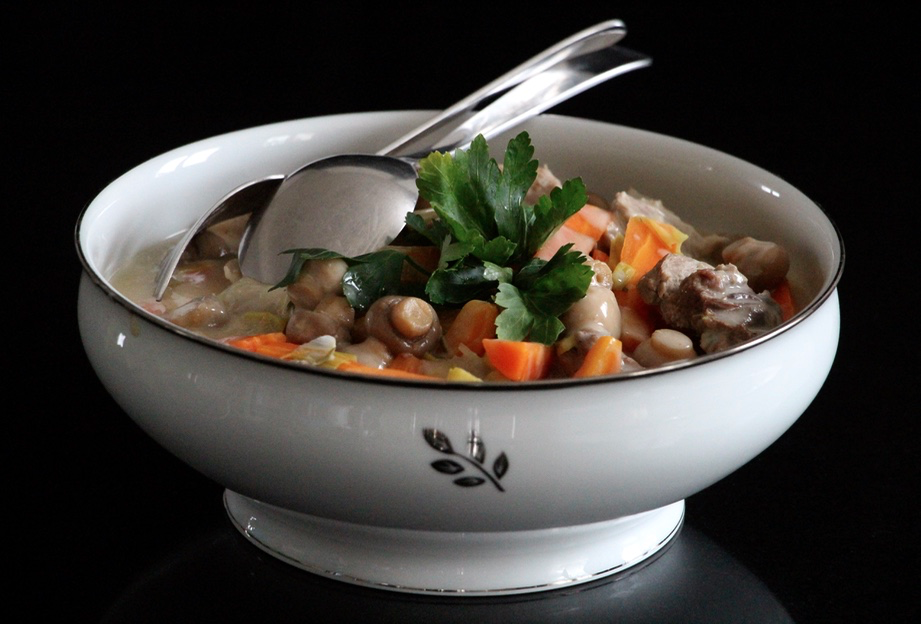 Print Recipe
Ingredients
4 carrots

1 leek

1 big onion

100 g celery

250 g canned Paris mushrooms

1,6 kg veal

2 garlic cloves

Thyme

2-3 leaves of laurel

1,5 dl cream

2 egg yolks

70 g flour

70 g butter

Salt

Pepper
Instructions
1
Peel and cut the carrots, leek, onion and celery in pieces of 2 by 2 cm.
2
Cut the veal in 2 inches cubes (make sure to remove the fat).
3
Set the meat in a pan and cover with cold water.
4
Boil for 5 minutes, remove the foam during that time.
5
After 5 minutes, rince the meat pieces, put them back in the empty pan. Cover again with cold water.
6
Add the vegetables, thyme, laurel and garlic.
7
Boil. When it's boiling, lower the heat and cook gently for 40 to 45 minutes.
8
In a saucepan, melt at low/medium heat the butter, add the flour and cook for 2 minutes.
9
Remove the broth from your pan.
10
Add it, little by little, to the butter/flour, boil and cook for 10 minutes (keep whipping).
11
Remove form the heat, add the cream and egg yolks. Add salt and pepper.
12
Pour the sauce on the meat and veggies. Serve.
Notes
Most of the time, I use canned mushrooms, you can cook the recipe with fresh ones as well.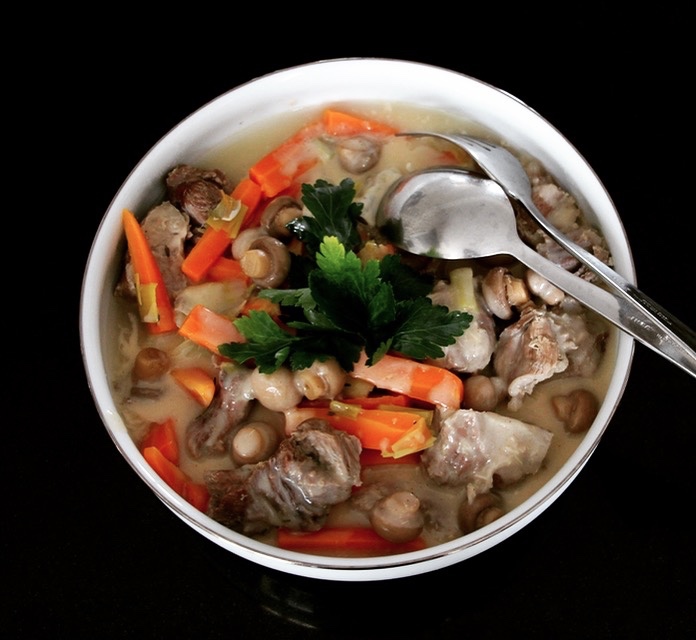 Enregistrer
Enregistrer
Enregistrer
Enregistrer
Enregistrer
Enregistrer