Hello my lovelies!
Today I want to share a recipe that I just tried a few days ago. It was so good, that I couldn't wait sharing it with you guys: leek and salmon stew. It is a delicate dish which gives a wonderful taste to the salmon, very tender with so many vegetables!
My children, my testers, my critics, some of whom (I won't mention any name!!) have a slight tendency to criticism or to "oh no! I don't like that!", so my children loved it and even asked for more!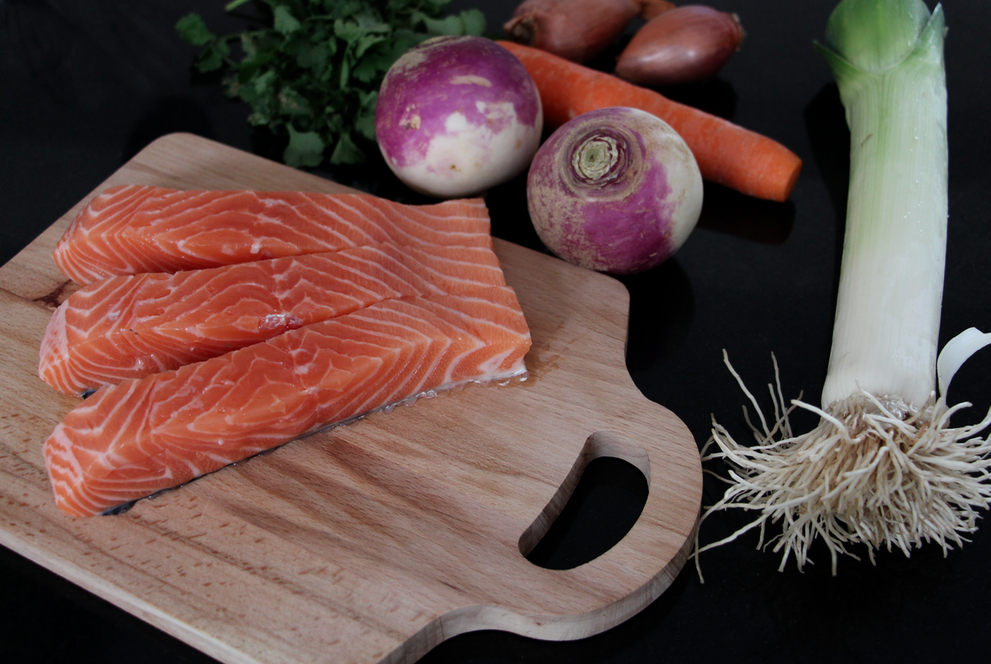 This leek and salmon stew is an original way to cook salmon, or any other fish like cod which is a little less fat. Question of tastes… Or color! I think the orange/pink color of the salmon gives a nice touch to this meal. It doesn't take the pleasure away… We do eat with our eyes first, don't we?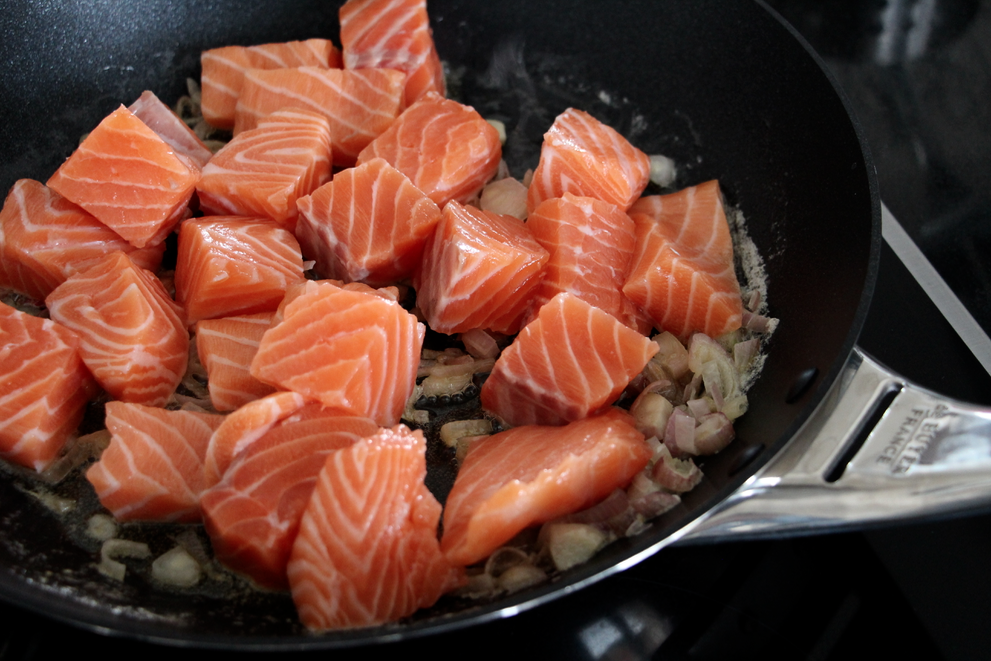 You can serve this stew with rice or pastas, such as tagliatelle for instance, if you want a more generous plate. Still, there are enough vegetables in the recipe, you can have it as it is.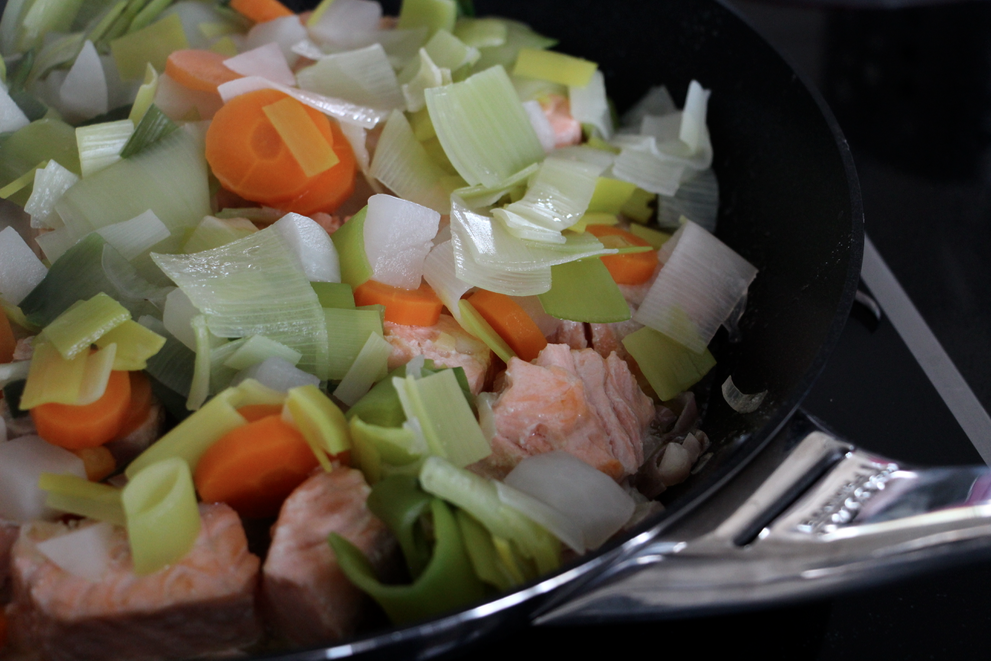 Cooking this dish is quite easy, it will be hard to fail it. If you ask me, you just found your next Sunday family lunch!
Let's do this! The recipe, Chef !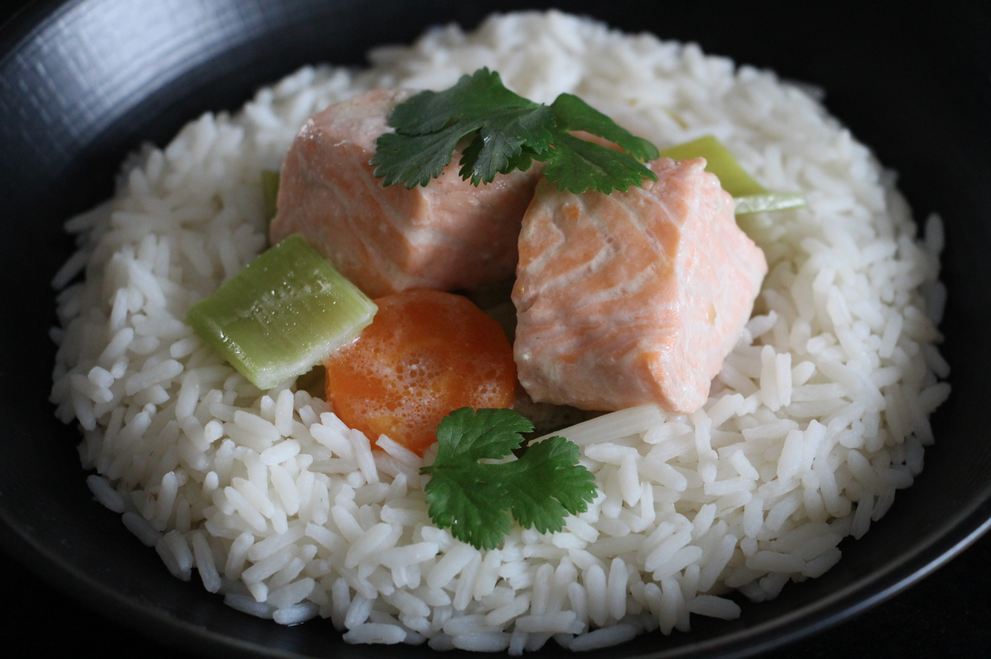 Print Recipe
Ingredients
800 g salmon filet (rather thick if possible)
3 carrots
2 leeks
2 white turnips
2 shallots
80 g butter
2 tablespoons of flour
2 tablespoons of fresh coriander (or parsley)
1 tablespoon of mustard
5 cl cream
Ground ginger
Salt
Pepper
Instructions
1
Boil a large volume of salted water (1 teaspoon of salt).
2
Peel and cut your carrots in slices. Put them in the boiling water and set your timer on 20 minutes.
3
Peel and cut your turnips in cubes of 1 cm a(pprox). Put them in the boiling water with the carrots.
4
Cut your leeks, wash them and add them to the carrots and turnips when your timer has 6 minutes left.
5
Peel and cut your shallots.
6
Melt half of the butter in a large frying pan and cook gently the shallots.
7
Cut the salmon in 4 cm pieces. Add them to the shallots and make sure to cook them briefly on each side.
8
With skimmer, remove your vegetables form the water (keep the water !) and add them to the salmon. Add the coriander too and cook at low heat.
9
Melt the rest of the butter in a sauce pan, add the flour, mix and add little by little ladles of vegetable water until you get a smooth sauce.
10
Add a tablespoon of mustard, the cream and season with ground ginger, salt and pepper.
11
Pour the sauce on your salmon and vegetables, let cook at low heat for 5 minutes.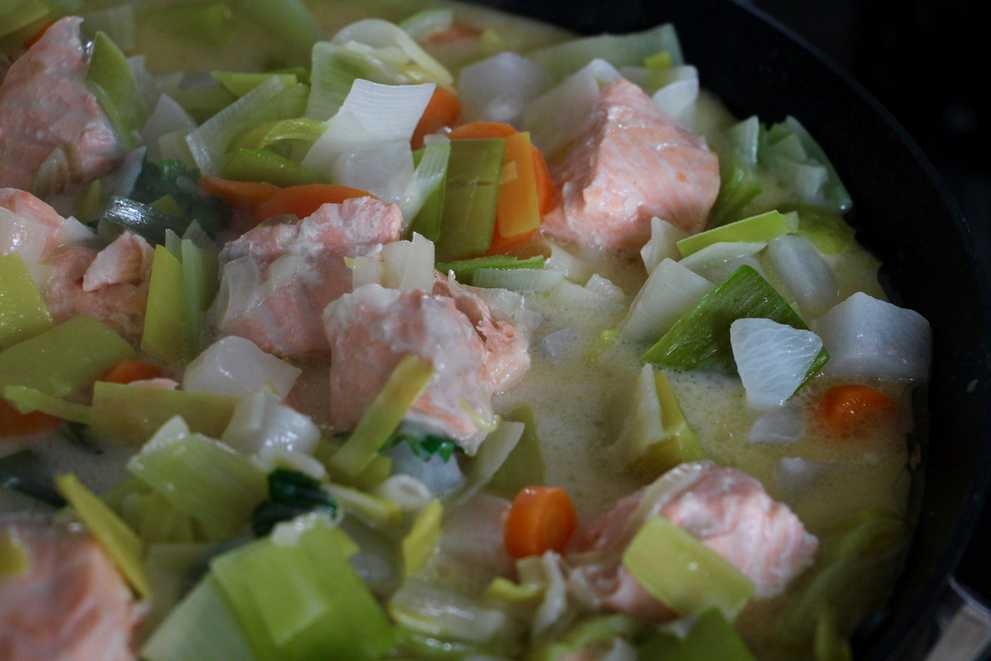 Enregistrer
Enregistrer
Enregistrer
Enregistrer
Enregistrer