Hello my friends!
Today I will introduce a great breakfast, full of vitamins and energy!
Here is my breakfast bowl!
So yes, it's barely a recipe… since there's no real preparation. But since it is so delicious and healthy, I thought I would still share it!
And if you feel like getting back your energy through both physical exercice and balanced food, this breakfast bowl is just perfect!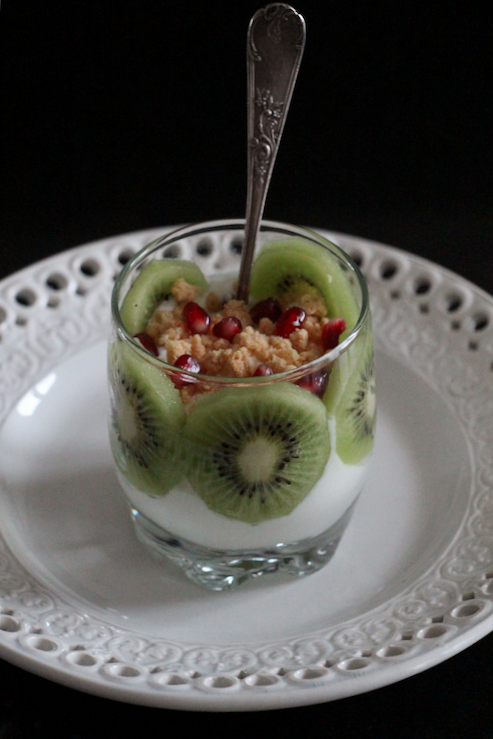 Aww, did I mention that it is absolutely delicious?? 😉
It will also be an excellent afternoon snack, that you will modify as you wish according to the kind of fruits you will have at hand.
I chose kiwi and pomegranate since those fruits are full of antioxidants, fibers and vitamin C.
With my almond crumble it is a delicious combination !
The recipe, Chef!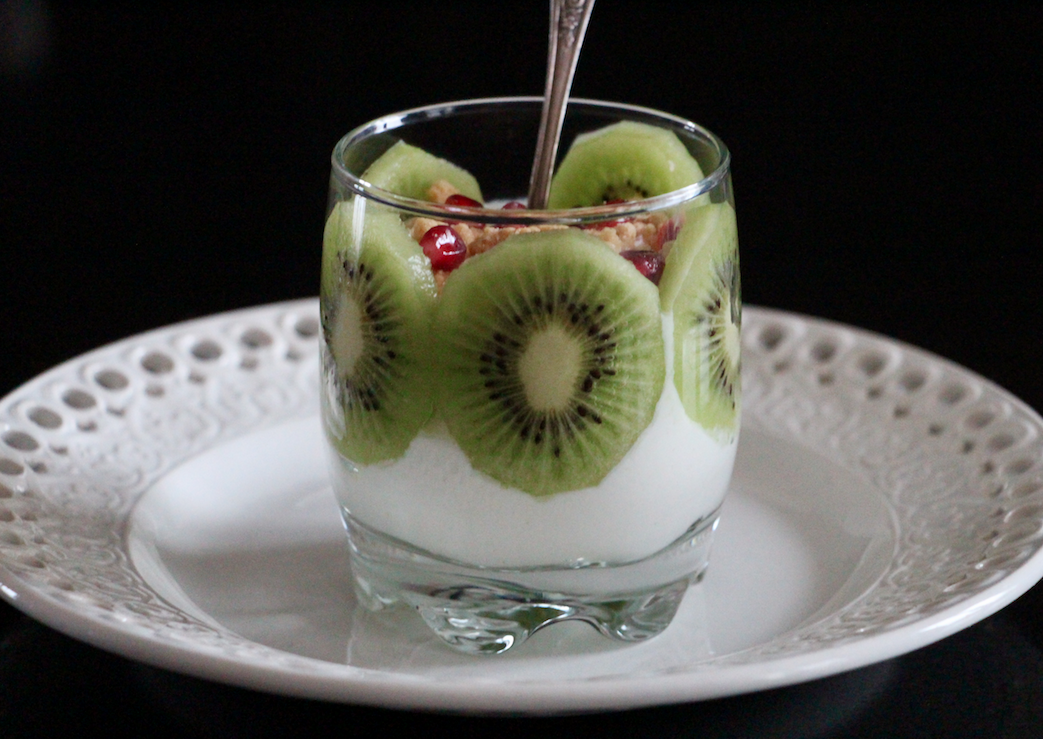 Print Recipe
Ingredients
1 Greek yoghurt
1 kiwi
1 handful Muesli (here I had almond crumble instead)
Pomegranate
Instructions
1
Pour the Greek yogurt in a bowl.
2
Add the kiwi peeled and cut in slices.
3
Add the muesli and pomegranate seeds.