Hello my friends!
Easter is just around the corner and today's recipe will be perfect for your celebration meal!
Largely inspired by Ottolenghi's Simple cookbook, the lamb, veal and feta cheese meatballs recipe is just amazing!! You have to try it…
Let's see the recipe, Chef!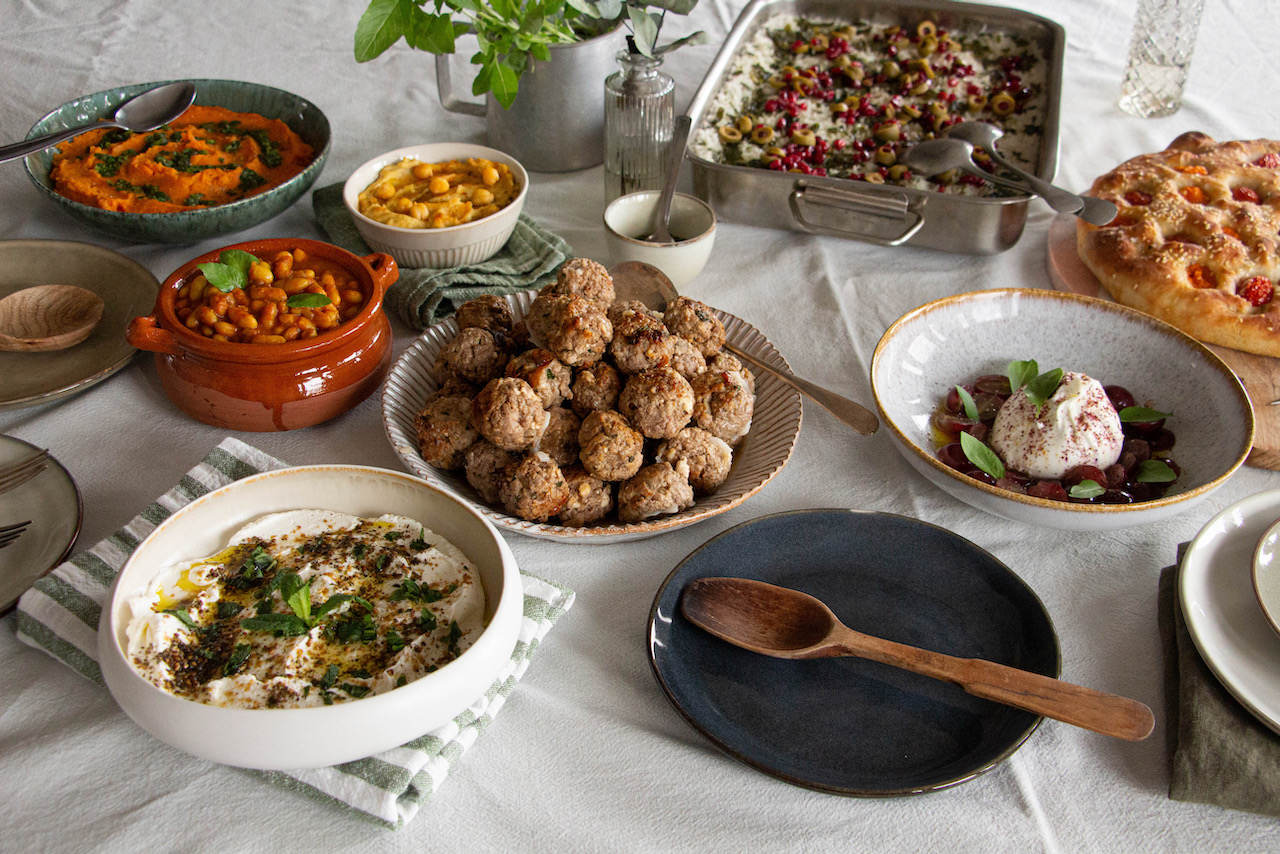 Print Recipe
Lamb, Veal and Feta Cheese Meatballs
Ingredients
750 g minced lamb

250 g minced veal

75 g feta cheese

2 garlic cloves

1/2 onion

2 tbsp bread crumbs

1 handful fresh coriander

12 fresh mint leaves

1 tsp ground cinnamon

1,5 tsp salt

Pepper to taste

2 tbsp sunflower oil

2 tbsp pomegranate molasse (or balsamic vinegar)
Instructions
1
Combine both meats in a large bowl.
2
Add the feta cheese chopped in small cubes, grated garlic, chopped onion, bread crumbs, mint and coriander finely chopped. Combine.
3
Add finally the cinnamon, salt and pepper to taste.
4
Combine and shape your meatballs.
5
Heat the sunflower oil in a frying pan.
6
Stir fry the meatballs until golden brown.
7
Pour the pomegranate molasse and add 1/2 glass of water.
8
Lower the heat and cook 5 more minutes with lid.