Hello My friends!
Easter is just around the corner and I'm sure that this recipe will be perfect for the occasion.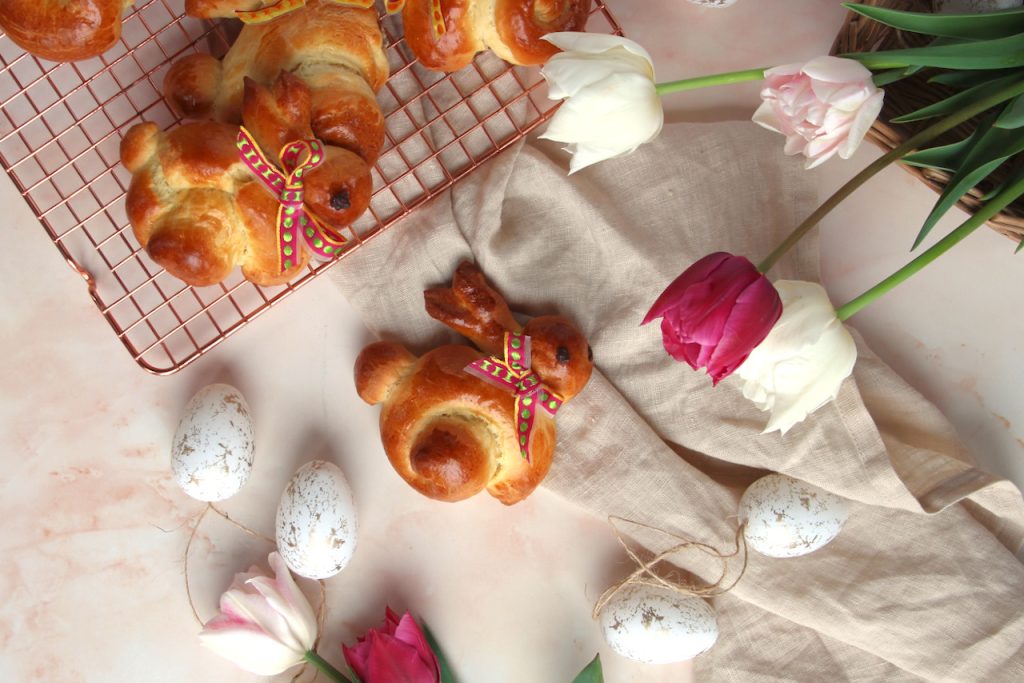 This year I decided to make Easter brioche bunnies. Aren't they cute??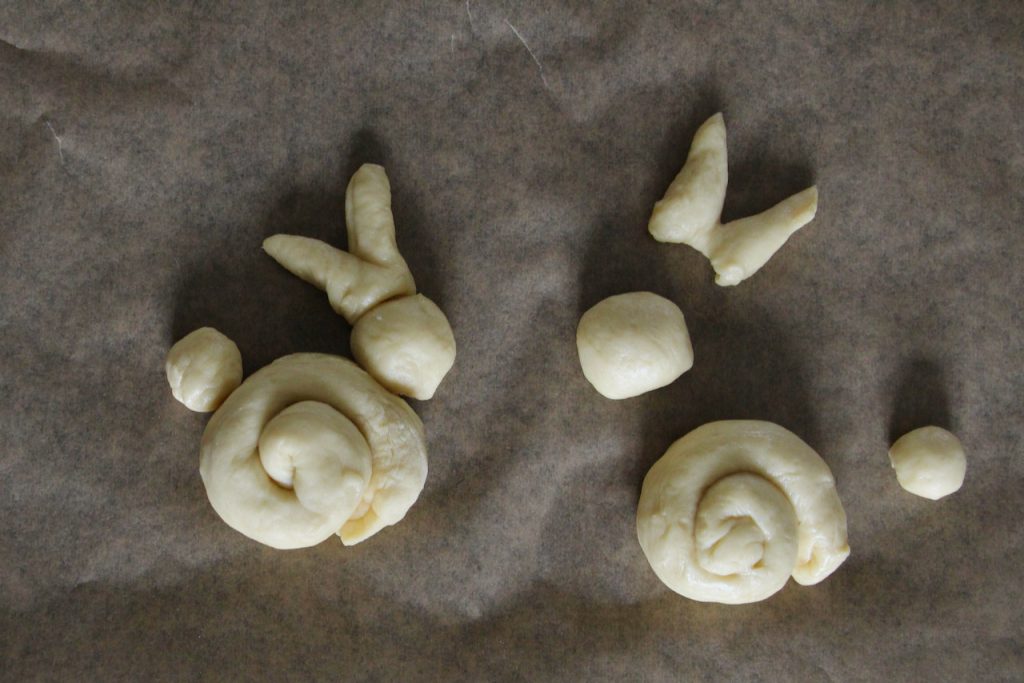 Let's see the recipe, Chef!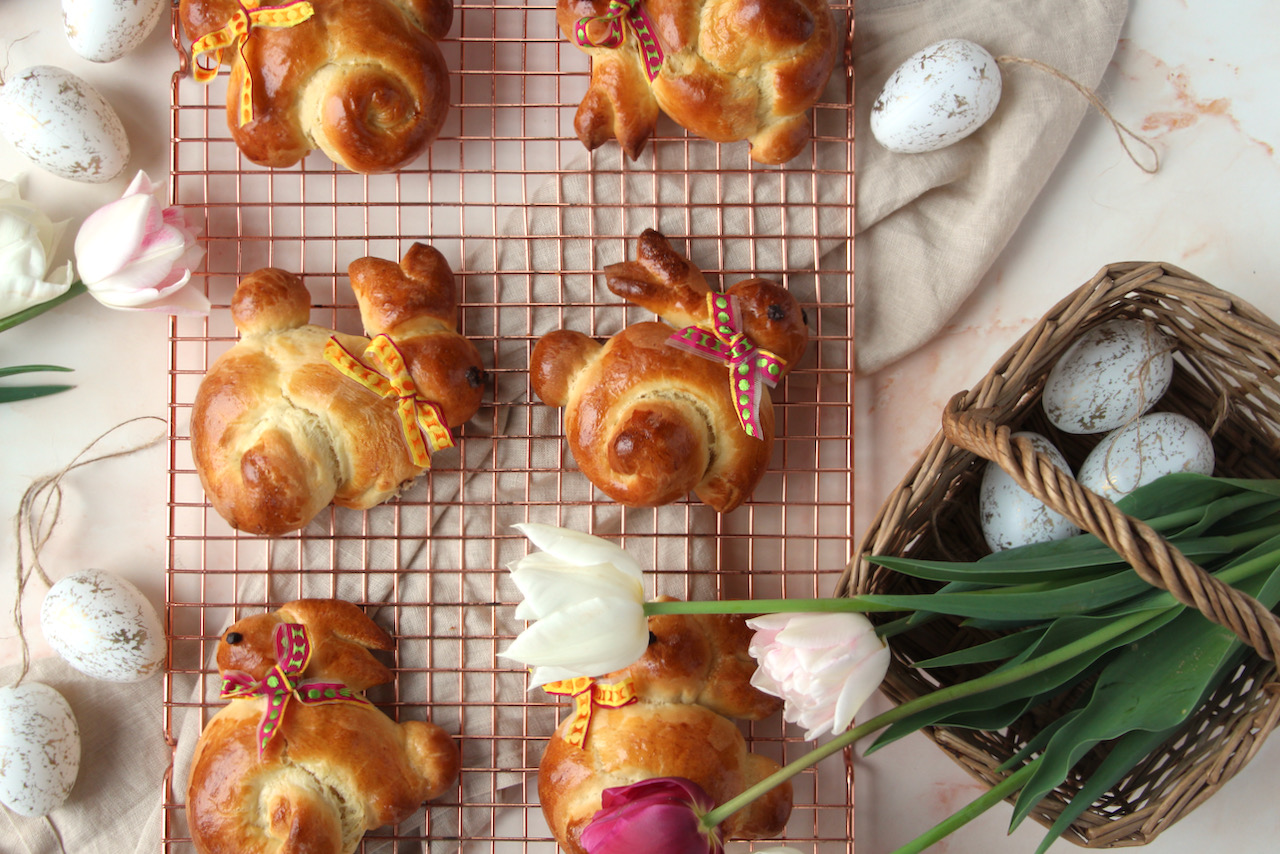 Print Recipe
Ingredients
200 g milk

10 g dehydrated yeast

100 g sugar

1 egg

1 egg yolk

500 g flour

8 g salt or 2 teaspoons

120 g butter at room temperature

1 egg

12 small chocolate chips
Instructions
1
Heat the milk until lukewarm. Add the yeast and mix until full dissolution.
2
Add the sugar, combine. Add the egg and egg yolk, combine.
3
Pour the flour and salt in your food processor bowl, .
4
Start kneading at low speed and add slowly the milk+yeast+sugar+eggs mixture.
5
After 2-3 minutes, your dough should be smooth. Add the butter cut in pieces.
6
Knead for at least 5 minutes until you get a sticky but smooth dough (help with a spatula if necessary).
7
Cover your dough with a cling film and let rise in a warm place for 2 hours.
8
After 2 hours, your dough should have doubled. Press gently your hands on the dough so that to remove gas for the little holes.
9
Make 12 small doughs. For each, make a tiny ball, a small ball, a "V" shape and a string.
10
Shape your bunnies and place them on a baking mat, leaving enough space in between.
11
Let rise for another hour.
12
Preheat your oven at 180 C / 355 F degrees.
13
Brush your doughs with the beaten egg.
16
After baking, place on a cooling rack.