So everything was going as planned that day… I wanted to bake brownies. Looking for the perfect recipe, I immediately googled Martha Stewart, THE reference!! Except that… well… I made a few adjustments… So today, let me introduce my brownies almost like Martha Stewart!!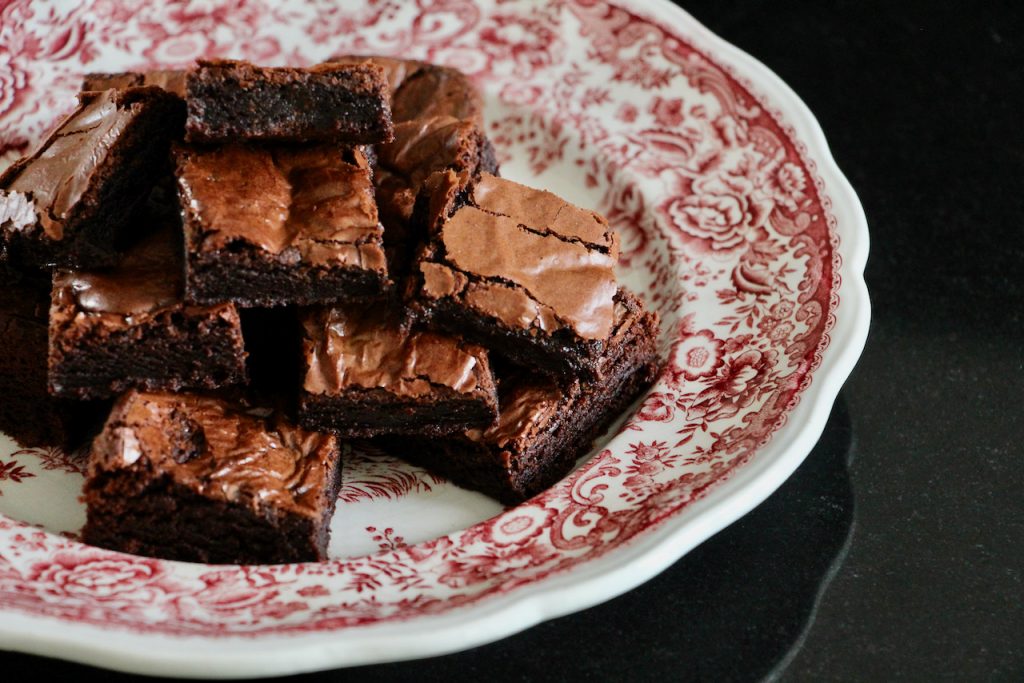 Yes, it is a chocolate recipe again, I know… But I crave chocolate so much, and you too my friend!!! This recipe is without nuts, but you can add pecan nuts, hazelnuts or almonds if you want.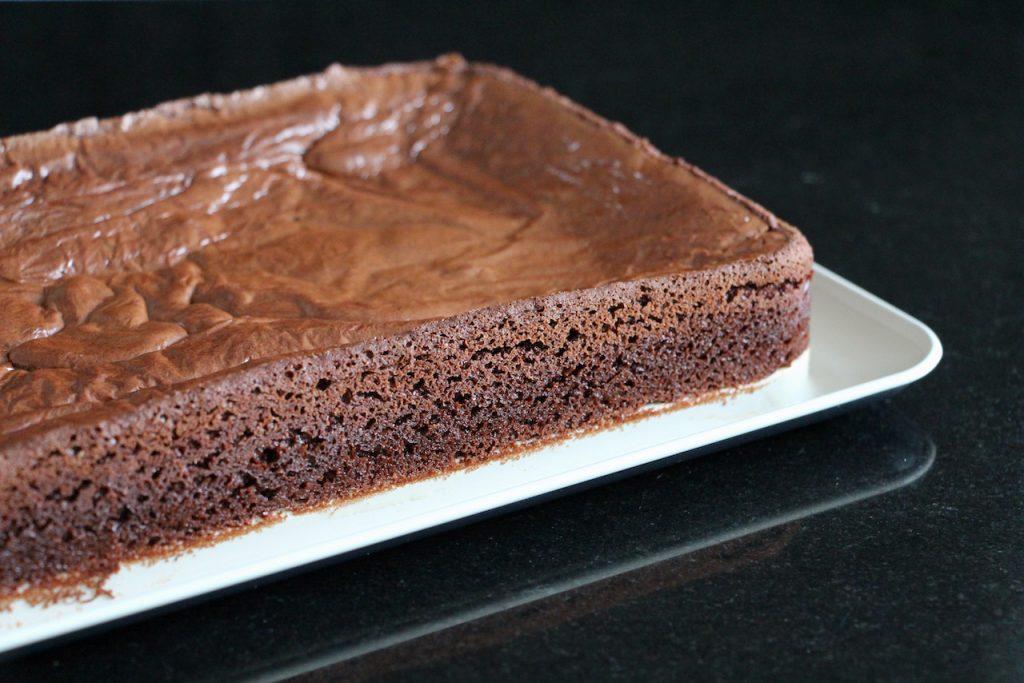 The key of the recipe is the chocolate of course: Force Noire chocolate by Cacao Barry as always and cocoa powder to get a stronger and more powerful taste… Oh yeah!! Cherry on the cake: a pinch of flower salt…
Could it get any better?? It only requires a few minutes of preparation. It is Christmas already or what??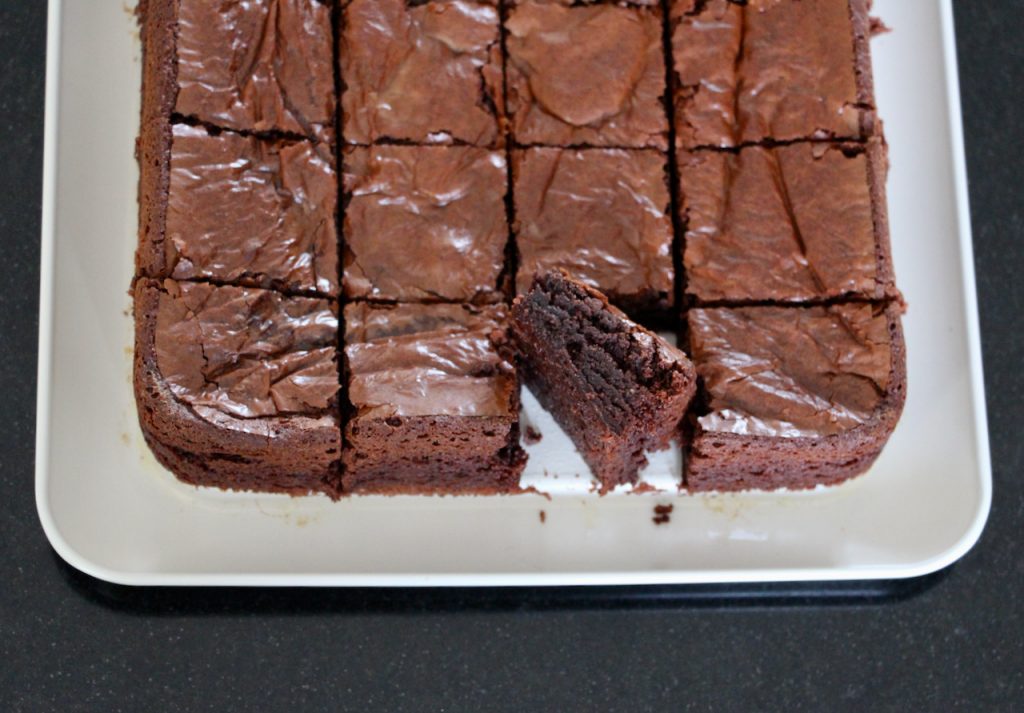 The utensils:
My hand mixer by Moulinex, my kMix by Kenwood or my professional whisk by De Buyer
My Dr. Oetker ceramic rectangular mold by Fackelmann France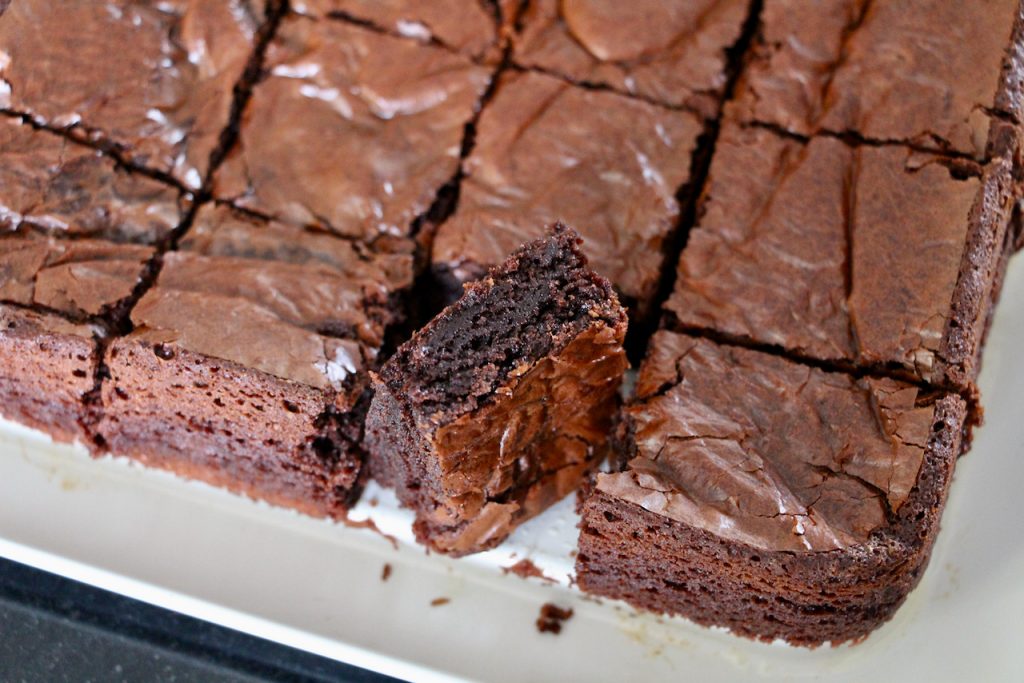 Yes, it's better to bake this brownie in a 20×25 cm mold, or as it is here a 18×28 cm one.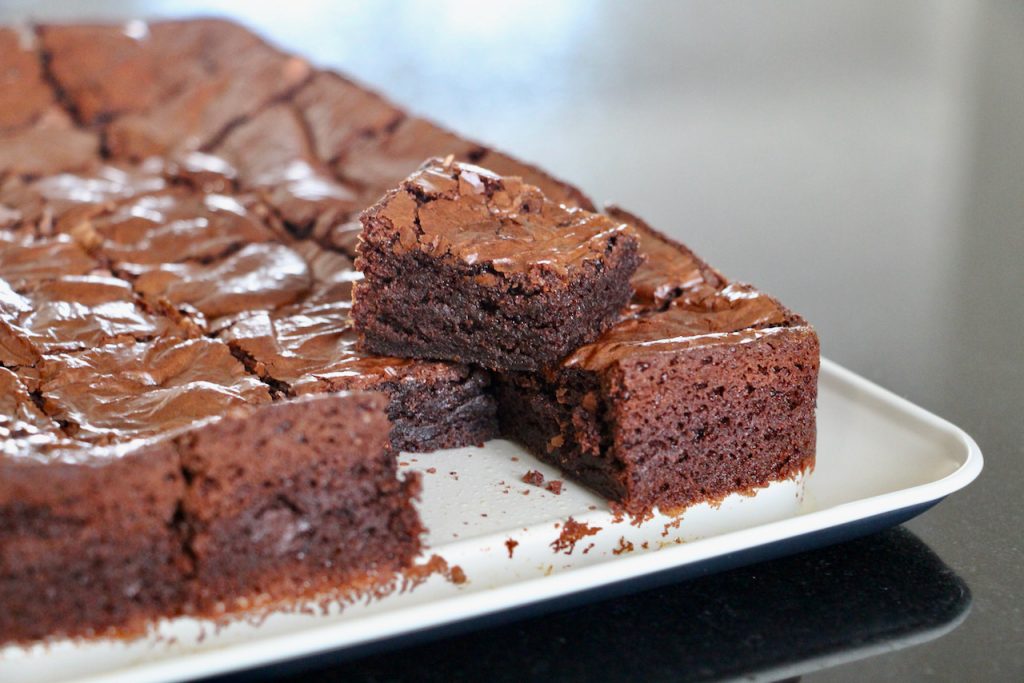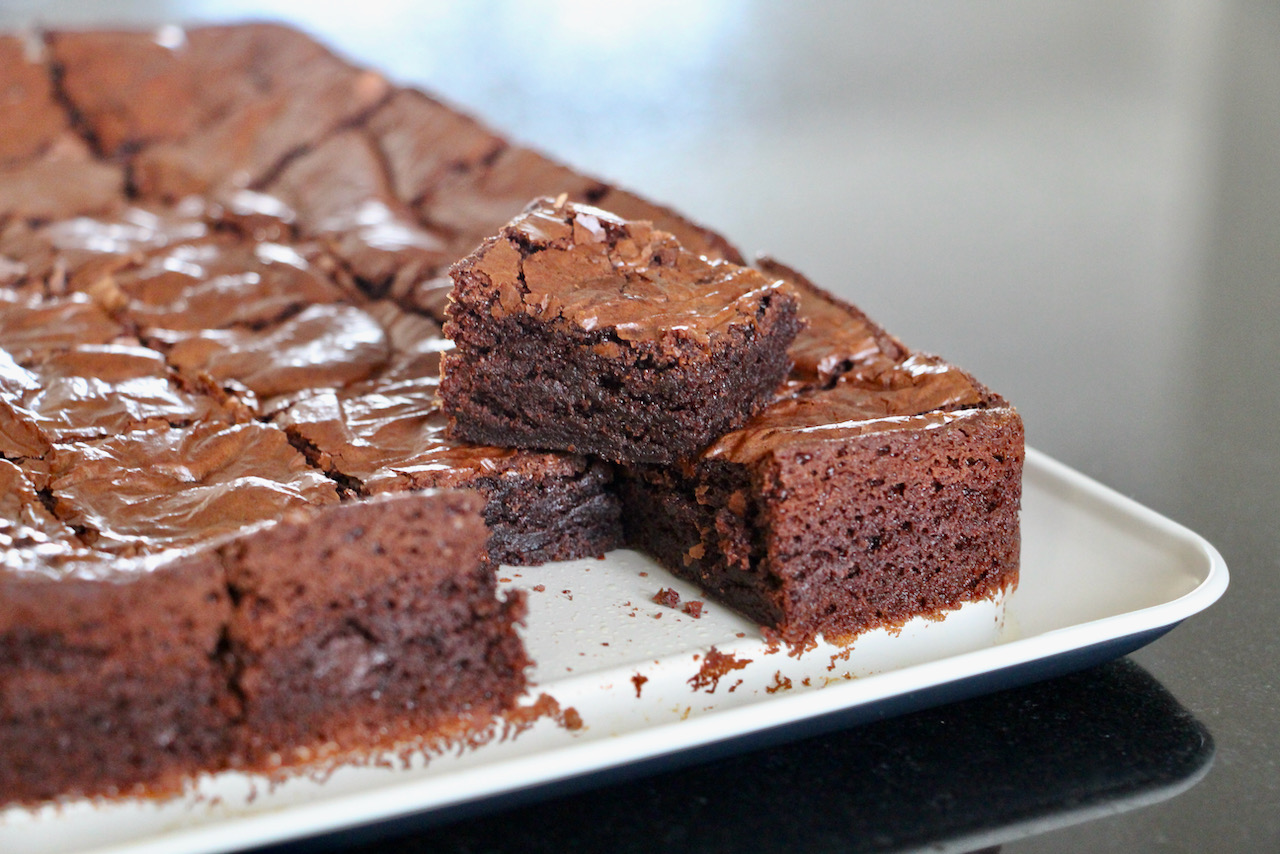 Shall we? Are we baking brownies ?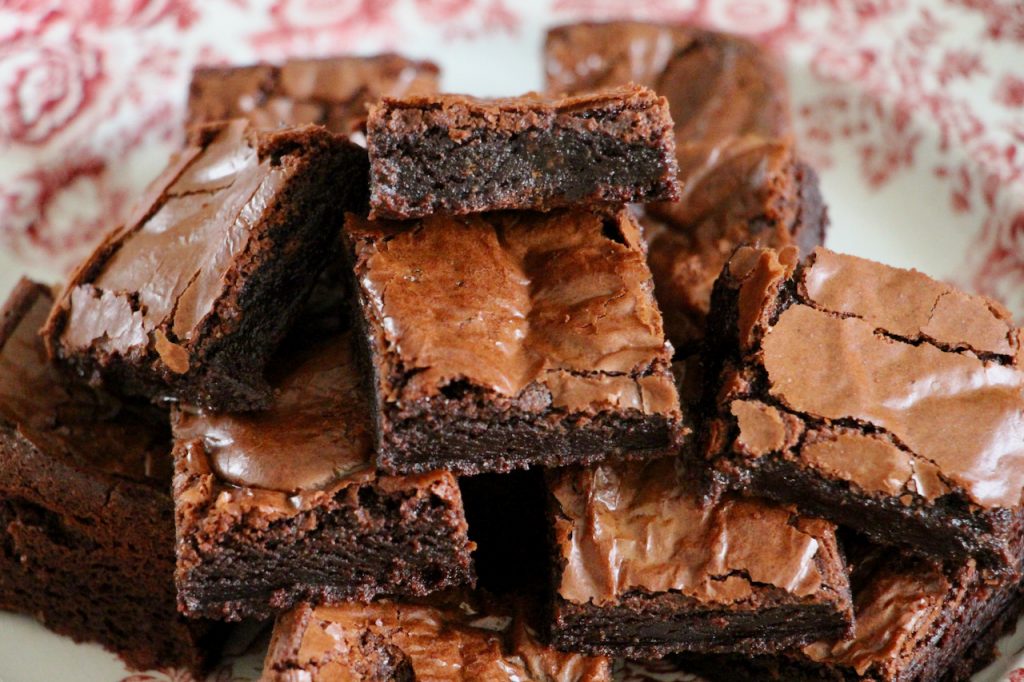 The recipe, Chef!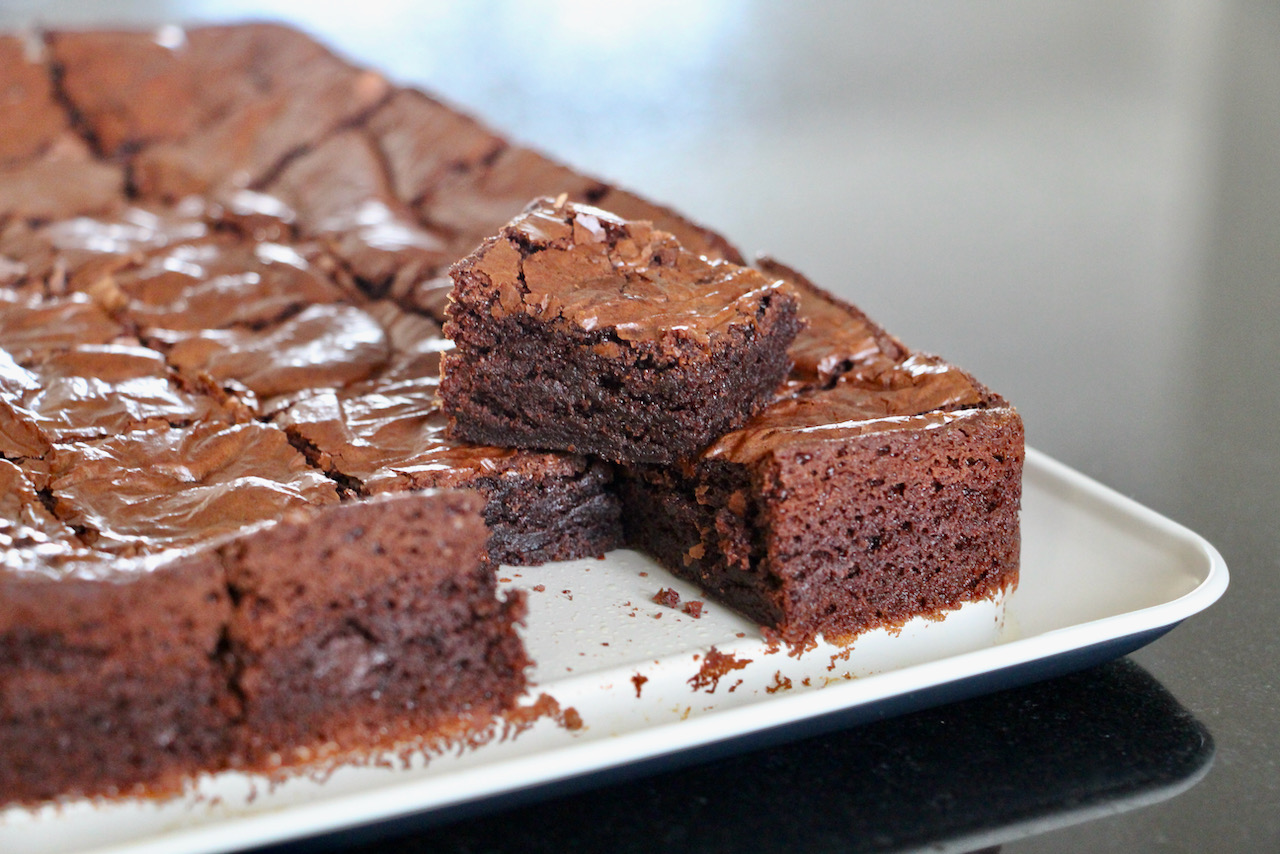 Print Recipe
My Brownies, almost like Martha Stewart
Ingredients
1 egg

1 egg white

100 g butter

160 g dark chocolate

30 g cocoa powder

100 g flour

2 g baking powder (or 1/2 teaspoon)

1 or 2 pinches of flower salt (according to your taste)

150 g sugar

Butter for the mold
Instructions
1
Preheat your oven at 180 degrees.
2
Melt gently the chocolate and butter in a sauce pan.
3
During that time, whisk the egg, egg white, sugar until you get a light yellow mixture.
4
Add the chocolate/butter. Mix.
5
Add the sifted flour, cocoa and baking powder. Add the flower salt. Whisk gently until you get an homogeneous mixture.
6
Pour in your butter mold and bake 16-18 minutes.
7
Unmold after 10 to 15 minutes of cooling.
Notes
The original recipe is made with 2 eggs and 200 g sugar. I had only one egg left and egg whites... As far as sugar is concerned, I thought 200 g was too much. So I reduce the quantity and the result was satisfying to me. Now, it's up to you...