Avoid too much fat, don't eat too sweet… Try not to buy industrial food…
We hve all been there, trying to make the same efforts. But we want to keep enjoying what we eat. And that's where I get on the scene!! Let me introduce today a no fat and dairy free chocolate cake, to die for!!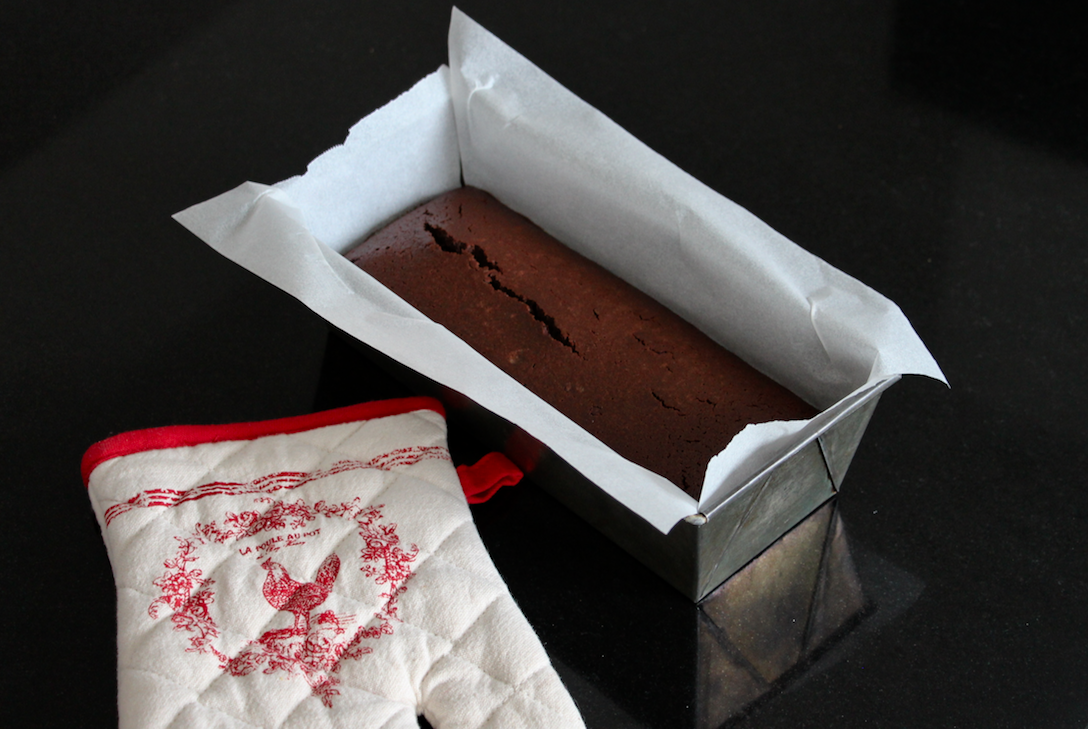 So what is my secret? Will you believe if I tell you apple puree?? 😉
A stunning result, a smooth texture as if it was half-cooked, a delicious chocolate taste like we love it. To summarize, it's heavenly!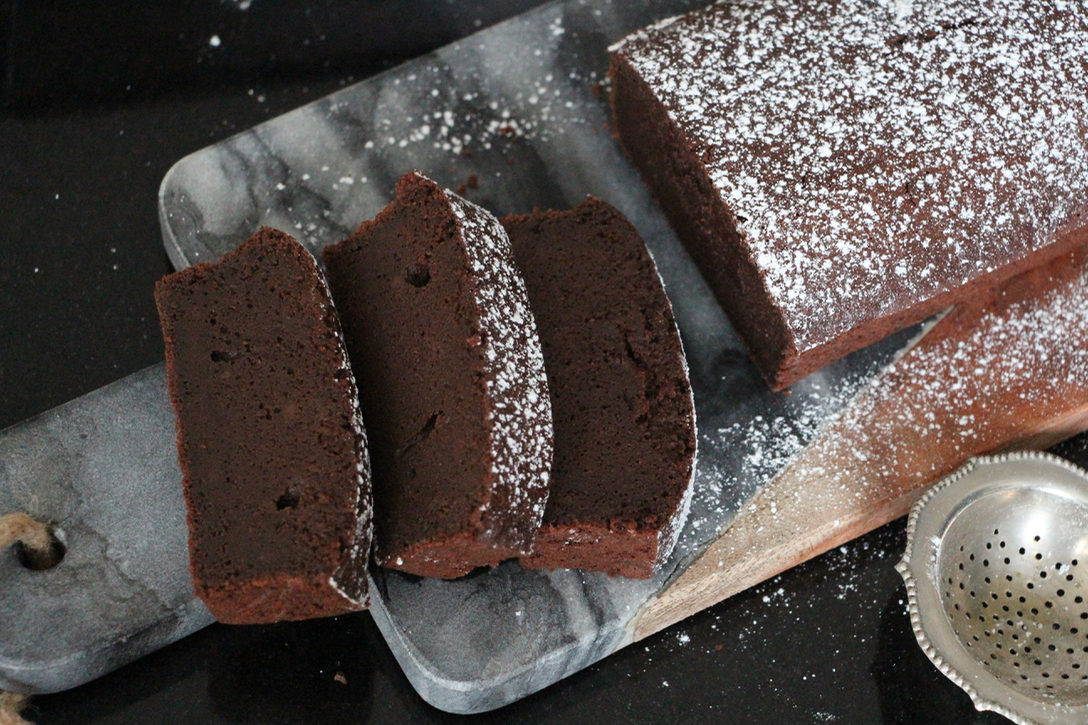 As always, I recommend to choose well your ingredients. You should get an apple variety suited for puree like the Boskoop or the Golden. As far as the chocolate is concerned I take one dark variety from Cacao Barry.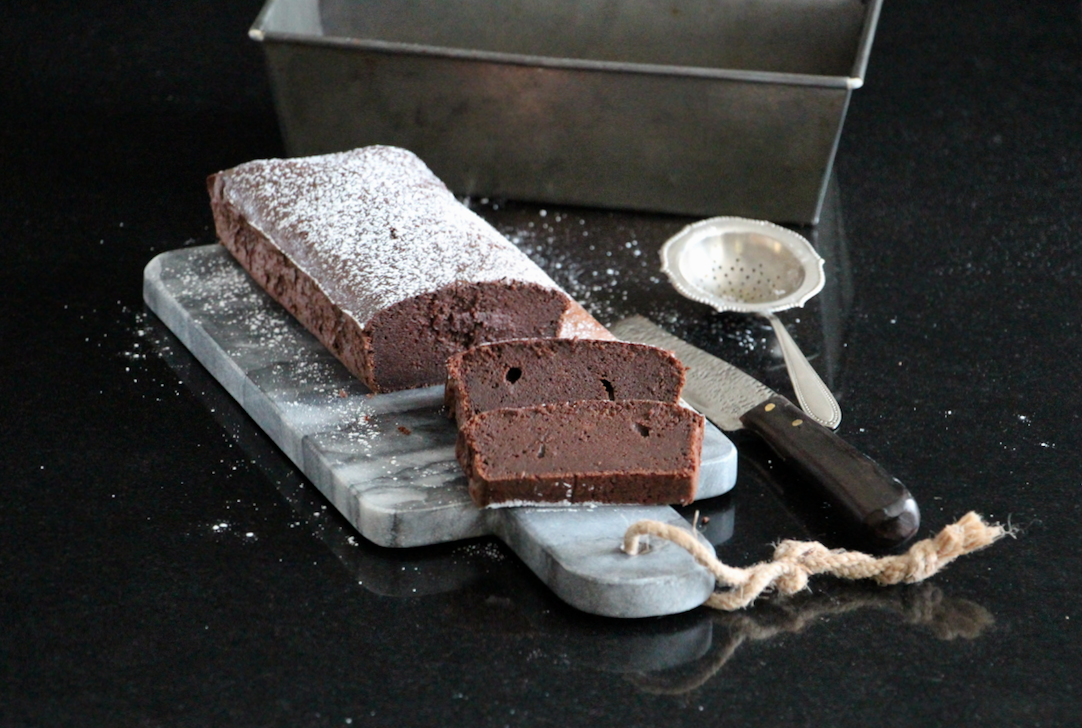 And guess what? This recipe only needs 10 minutes of preparation and 30 minutes of baking, cool don't you think?
Well now, it must be tea time somewhere in the world!! 😉
Let's do this! The recipe, Chef!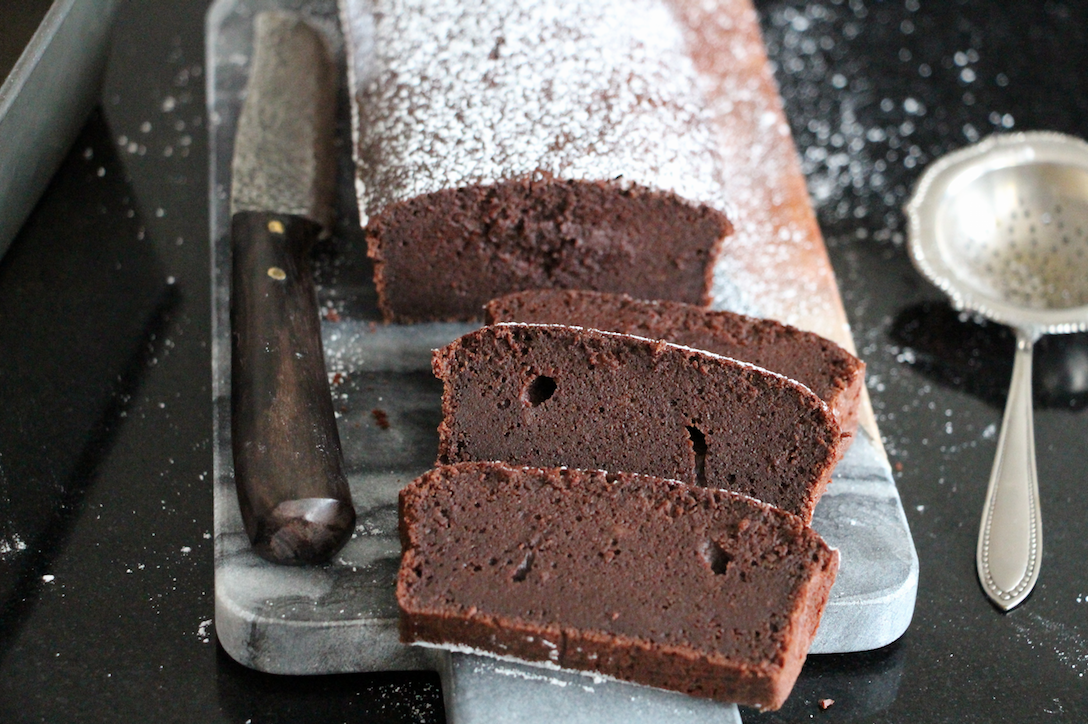 Print Recipe
Ingredients
2 apples (220 - 240 g each)

200 g dark chocolate

3 eggs (150 g)

50 g flour (or corn starch for a gluten free cake)

100 g sugar

5 g baking powder (optional)
Instructions
1
Peel and cut your apples in pieces.
2
Cook, at medium heat, with cover the apples.
3
When yout apples are cooked, mix with a hand blender.
4
Set aside 200 g of apple puree.
5
Preheat your oven at 180 degrees.
6
Melt gently your chocolate.
7
Add the eggs one by one and whip.
8
Add the apple puree, the sugar then the flour. Mix until you get and homogeneous mixture.
9
Pour in a 20-22 cm long mold with baking paper.
11
At the end, check with a knife. It should come out dry.
Notes
If you take corn starch instead of flour, you'll get a delicious gluten free chocolate cake. To get a softer cake, you can add baking powder when you add the flour.